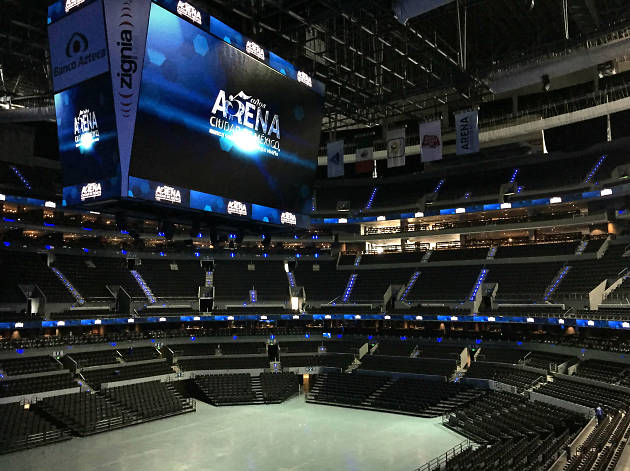 Time Out says
This place was designed to squeeze out the most of every live presentation, and as such its visibility and acoustics have been well planned so that every concert, play, lucha libre fight or basketball game is an unforgettable experience.
La Arena Ciudad de México has a capacity of 22,300 people and is equipped with everything necessary so that its attendees – and artists – feel comfortable. It has two heliports and 124 luxury suites- for those who come from outside the city. It's the second biggest venue in the city after Foro Sol.
The first show was our dear Sol de México, Luis Miguel – when he hadn't yet become known as the king of cancellations – in February 2012. Since then, it's hosted shows from the likes of James, Garbage and Pet Shop Boys as well as NBA games, WWE, TripleManía XX and Disney On Ice.
The best way to get there is by car, being that it has a free parking area for more than 5,000 cars. The Metro is close if you want to arrive in public transport, and far if you come by foot.
Details
Users say