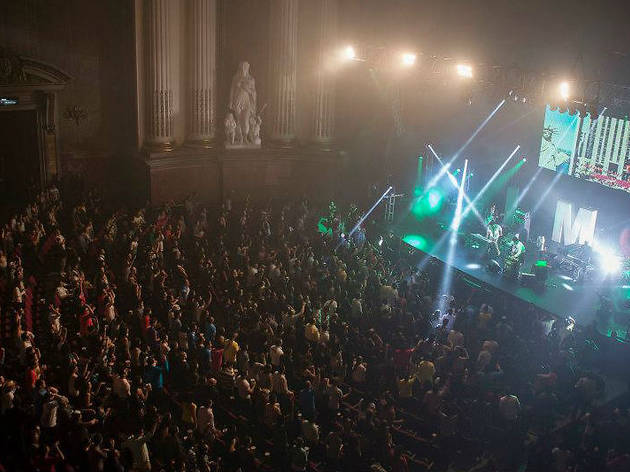 Time Out says
We're certain that all Mexico City residents have visited Teatro Metropólitan at least once in our lives. Built in 1943 by architect Pedro Gorozpe Echeverría – with the help of cine
Its exterior is slice of art deco (they say that it's inspired by Radio City Music Hall) and it's interiors are neoclassical. It was inaugurated by ex-president Manuel Ávila Camacho with the projection of Los Miserables (1935) Richard Boleslawski. After nearly 40 years of showings, it was one of the venues that closed due to the cultural rut that the city suffered in the early 1990s.
It was rescued and restored in 1996 by OCESA, the business that converted it into a space dedicated to theater, conferences, movie projections, dance presentations and above all, a place for concerts.
Its red rugs and two Greek sculptures – at the sides of the stage – have borne witness to exciting shows: the first visit to Mexico by Placebo and The Pixies, the 35th university of Bauhaus with Peter Murphy, and spectacular show by David Byrne and his American Utopia tour.
Details
Users say