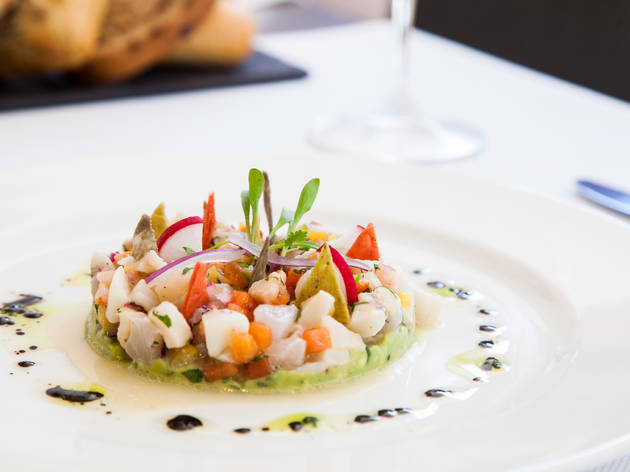 1/9
Foto: Alejandra Carbajal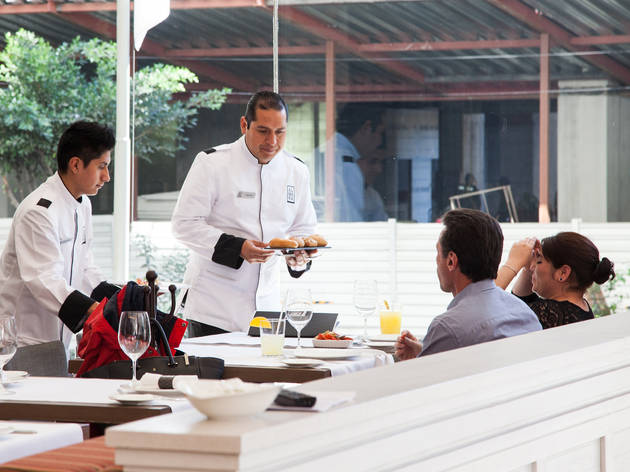 2/9
Foto: Alejandra Carbajal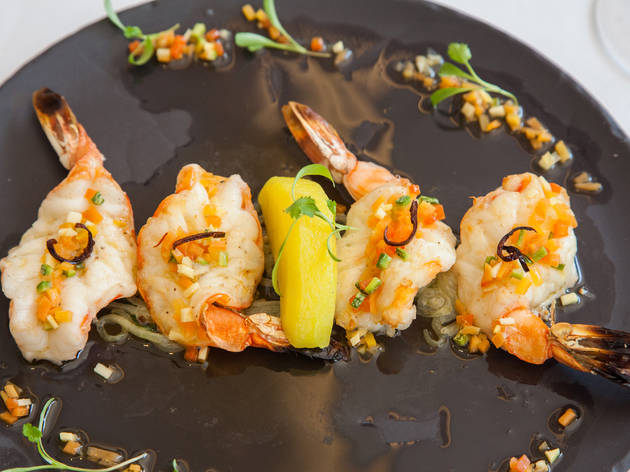 3/9
Foto: Alejandra Carbajal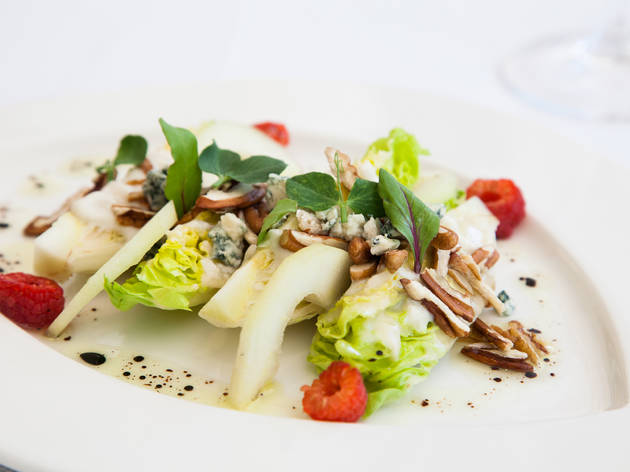 4/9
Foto: Alejandra Carbajal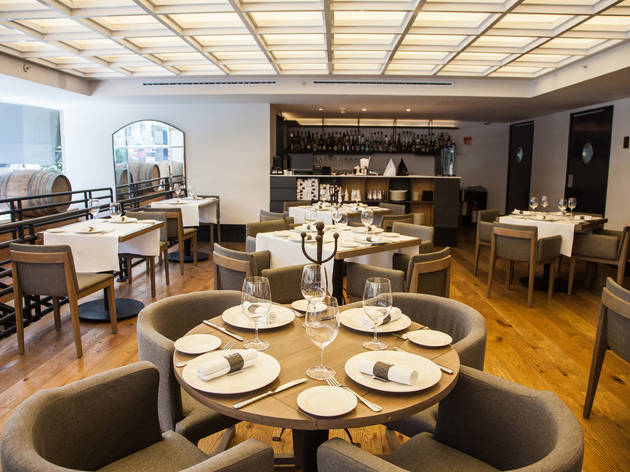 5/9
Foto: Alejandra Carbajal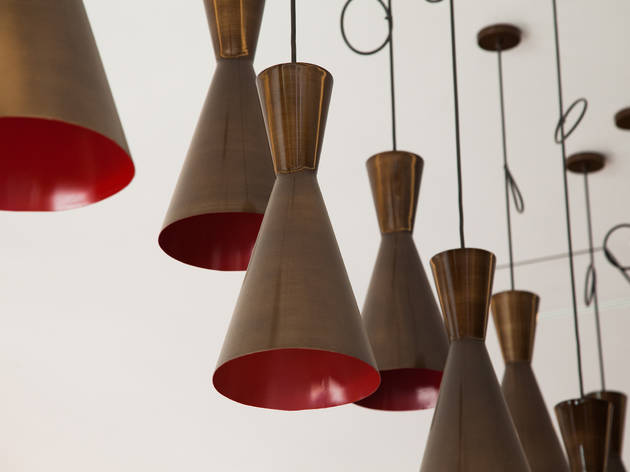 6/9
Foto: Alejandra Carbajal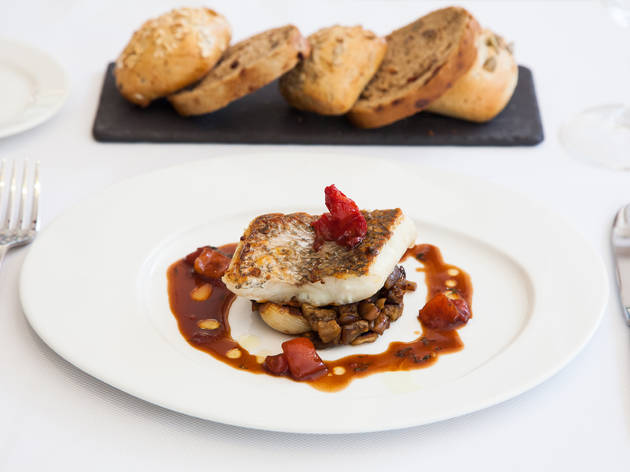 7/9
Foto: Alejandra Carbajal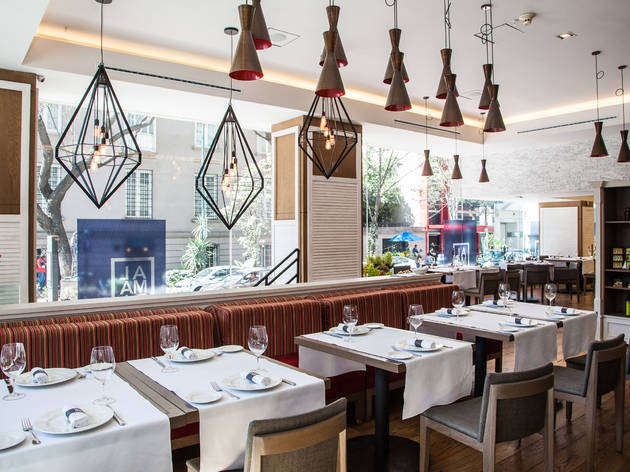 8/9
Foto: Alejandra Carbajal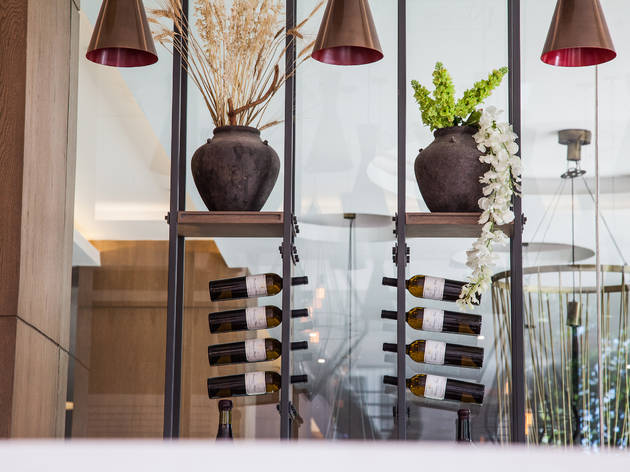 9/9
Foto: Alejandra Carbajal
The large and bright room is decorated with Mediterranean colors (between ocher and burnt red), while the formality of the table will give you a clue: this is a place for adults. Seriously, it's a great culinary experience.
Guy Santoro, executive chef of Almara, has everything under control —he had this same job at Hotel Presidente InterContinental Polanco and St. Regis Mexico— and each of the dishes of this new projects reflects it.
Almara plays along with the word mill —the machine where olive oil is extracted— and with this wink they announce the lineup of flavors: this place, in its own words, is "mexi-terranean" food.
Just like in any other dining experience, memory begins with space and service. In this full of business and executive styled place, service is undoubtedly thoughtful, sincere and with a genuine willingness. Along with a sweet aftertaste in mouth and a glass of white wine in hand, my path began with national flavors from the kitchen, as well as Italian and French platters.
Every dish in Almara has a message to send, and they spread it very clearly. Flavors are convincing and interesting, and whenever they need to, cautious.
The tuna tartar —to give you a raw example— is a recipe we've seen in many other restaurants, yet the freshness and delicacy of the ingredients in here are a serious topic. The quinoa and ginger appear slowly, then mustard and wasabi, and at last, sesame.
Another dish you must try is the anise fish soup, prepared with a decisive and aromatic broth, slices of huachinango, cooked potatoes and a crunchy bread colored with rouille (olive oil, saffron and paprika). This is like…let me just get it straight: I wish every day was cold so that I could have the perfect excuse for having this soup.
The suckling pig is an ecstasy of pleasure in a plate with pistachio, apricot and pear with wine, all in a crispy and glorious layer.
Desserts have this elegant, clear and simple lineation. For example, the one with passion fruit has ice cream and meringue rolls with no fear of being displayed.
Almara is simple: from a hotel restaurant atmosphere, to full-bodied and pure dishes, that even with the complexity of their combinations (haute cuisine), they are easy to understand in their final presentation.
Venue name:
Almara
Contact:
Address:
Hotel Galería Plaza Reforma
Hamburgo 195
Juárez
Mexico City
06600

Opening hours:
Mon-Sun 12-11pm
Transport:
Metrobús Insurgentes
Price:
Average maincourse $600