The 10 best restaurants in Mexico City
Mexico City is one of the world's most exciting culinary destinations, with an abundance of incredible places to eat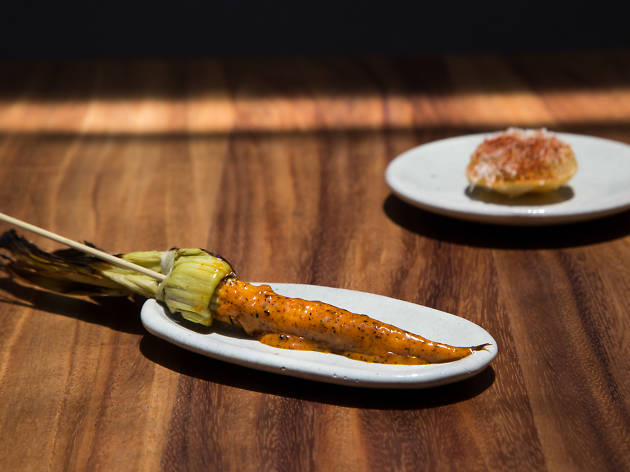 The gastronomy of Mexico City reflects the history of Mexican cooking and it's considered to be some of the best food in the world; but more specifically, it's a collection of the most irreverent and exquisite follies of the genuines that call the shots with the stove.
From Roma, Condesa and Polanco to other areas with gastronomic trends, Mexico City has its own unique voice when it comes to food. Here you can find the most traditional techniques and ingredients from Oaxaca, Yucatán and Michoacán; Spanish, French and Asian influences; as well as the use of more advanced technologies. From the deconstruction of a 'mole' sauce, a 'taco placero' or a 'taco al pastor' in the kitchen laboratories of Enrique Olvera's Pujol; to the Jorge Vallejo's quelites at Quintonil. The most noteworthy culinary approaches of Mexico's capital city and of the rest of the world come together with to ask: what is haute cuisine?
Experience all this at the 10 best restaurants in Mexico City.
Best restaurants in Mexico City
Fancy a cocktail at some of the best bars in Mexico City?
Mexico City is full of nightlife surprises at every turn. Some of the best mixologists in the world can be found in Mexico City, in charge of the most iconic bars. Since 2016, Mica Rousseau has been recognized in the World Class as the best bartender in America for his Fifty Mils creations, while Limantour ranked 14th in the world on The World's 50 Best Bars in 2017. Another highlight of the bars in Mexico City is the setting, such as the secret entrance to the 1920s world of USA prohibition found at the Hanky Panky Cocktail Bar, where you can also try the improved recipe of Ada "Coley" Coleman's hanky panky drink from the Savoy Hotel in London. Discover using your senses the most seductive mixology formulas. You will experience the magic if you sit at the bar; it doesn't matter if you don't know what to order, the bartender will have a special combination of unmissable cocktails in these top nightlife bars of the city.
More to explore