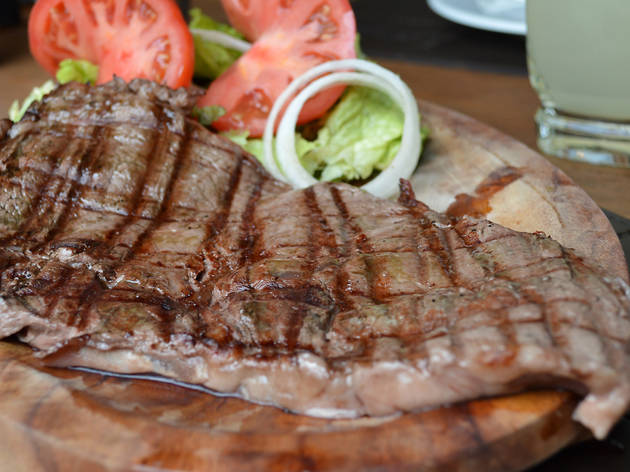 1/5
Foto: Ariadna Hernández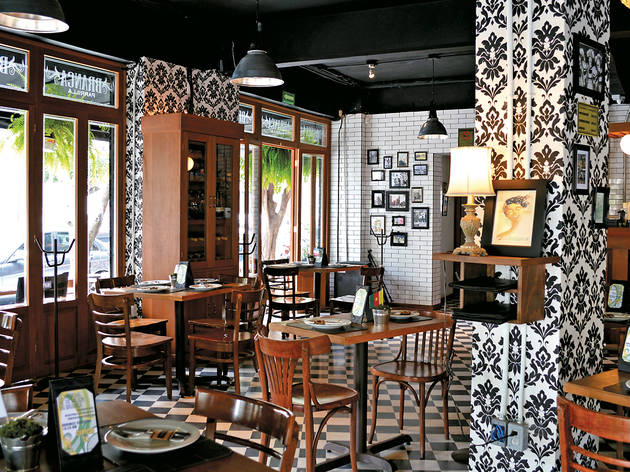 2/5
Foto: Ariadna Hernández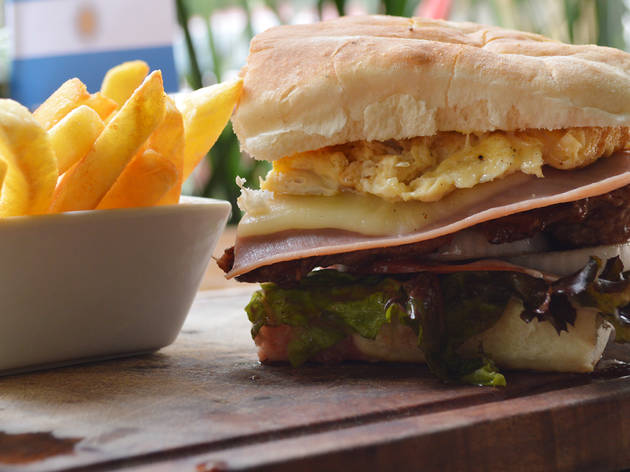 3/5
Foto: Ariadna Hernández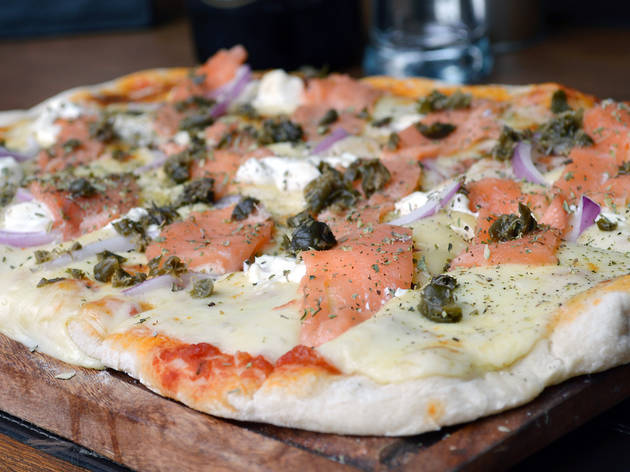 4/5
Foto: Ariadna Hernández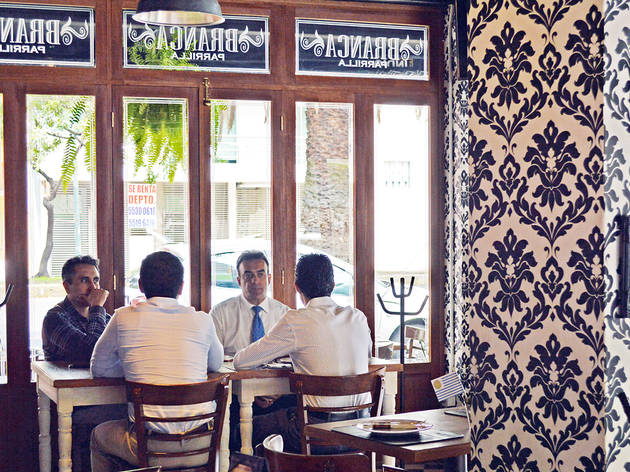 5/5
Foto: Ariadna Hernández
Time Out says
They should rethink the Uruguayan flag; take away those boring blue striped and draw a marijuana leaf, a scene of the 'Maracanazo' and obviously a grill. This Uruguayan grill is known throughout Navarte and it represents two things we love, quality and price.
Like a true native of the colony, I can say that this restaurant is the closest thing to eating the delicious food of an old Aunt. Not only because of the taste of a 400 grams steak, whose thickness exceeds the width of four fingers and the juice that dyed a copper plate reddish – be aware only a good carnivore can appreciate this.
The interior adds to the authenticity of this place, with a Frigidaire fridge that looks like something out of 1950, a bucolic small tapestry and paintings reminiscent of Uruguayan Mario Benedetti and Montevideo, such symbols of the pride of the Southern Cone, the pride of Uruguay extends to the owner with his distinct Uruguayan accent.
How could you not love this place, on your arrival you are met by fresh breads that have a surprise bit of cheese in the bottom. Indulgent pies (the Arabs, with sirloin beef, are a delight), but do not be fooled by the cliché tiny pies served regularly on other grills. These are not only huge, but are well prepared and delicious.
They fail in two areas; the music and the seasoning. Regarding the music I do not understand why anyone would want their plate of ravioli (ask for the spinach, it will not disappoint) to be served with the back track of some strange lift muzak, I'm hesitant to return if they are going to play some cheesy French cover of The Beatles.
On to the salt, out of the five times I've gone twice my steak lacked a little seasoning, or a very unhealthy amount more.
We forgive these two faults because; for one, the waiter's act like they really are your doting aunts; secondly, prices are so good (240 pesos for a 800 gram flank steak for two) and finally because they have two for one everyday on national drinks including mescal 'The Dancers'. Which if it is not written somewhere that mescal and meat are a fantastic combination it should be.
I have to confess I have never made it to pudding; the meat served here will fill up even the best of us however I would suggest returning to try a creamy flan.
Details
Address:
Dr. Barragán 626
Narvarte
Mexico City


Cross street:
Universidad
Transport:
Metrobús Centro Scop
Price:
Average main course: 250 pesos.
Contact:
Opening hours:
Mon-Wed 1-11pm, Thu-Sat 1pm-12am, Sun 1-8pm
Users say