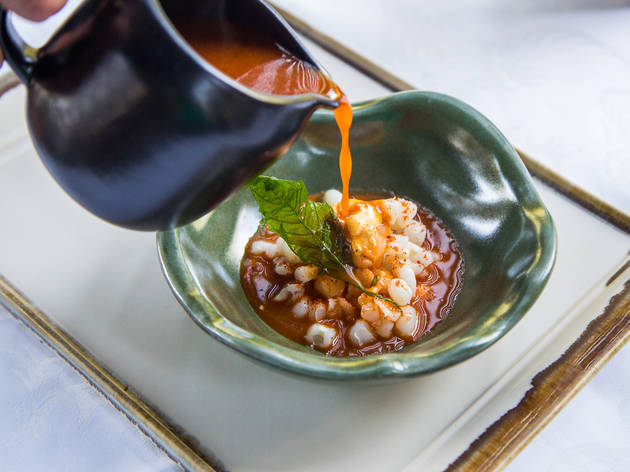 1/23
Foto: Alejandra Carbajal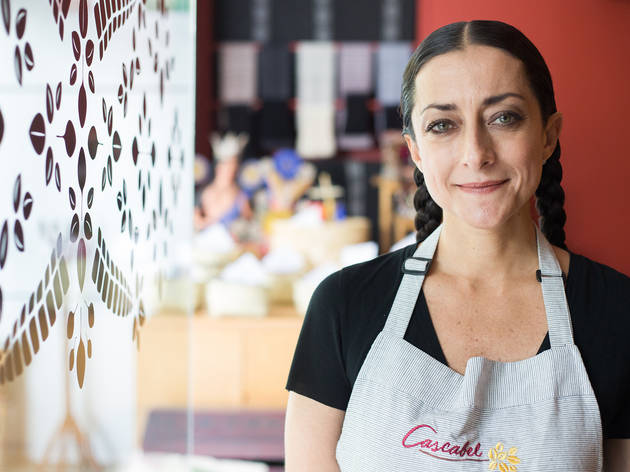 2/23
Foto: Alejandra Carbajal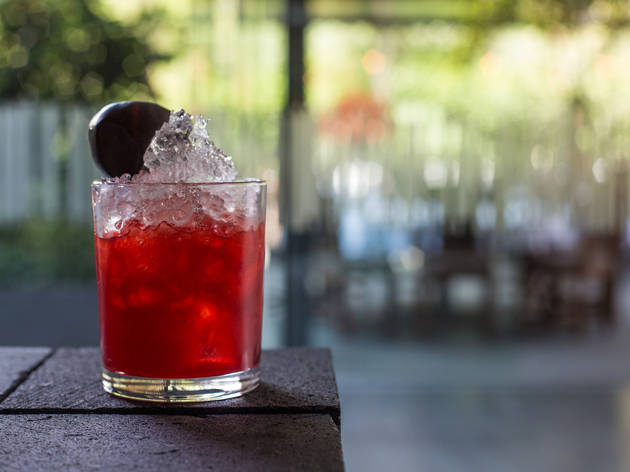 3/23
Foto: Alejandra Carbajal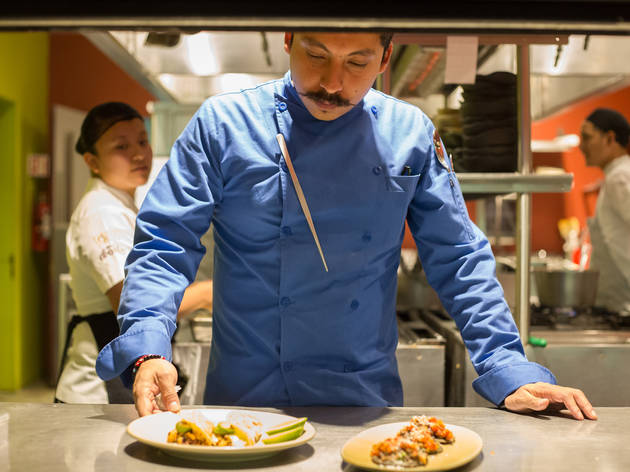 4/23
Foto: Alejandra Carbajal
5/23
Foto: Alejandra Carbajal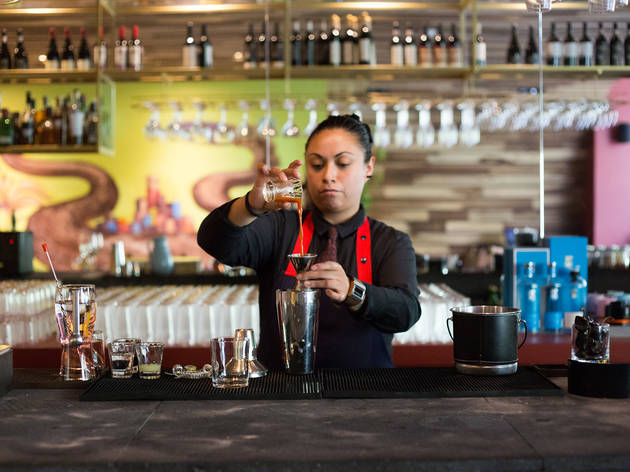 6/23
Foto: Alejandra Carbajal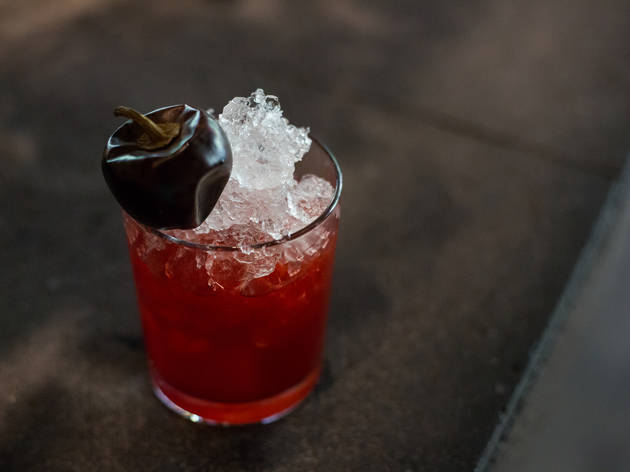 7/23
Foto: Alejandra Carbajal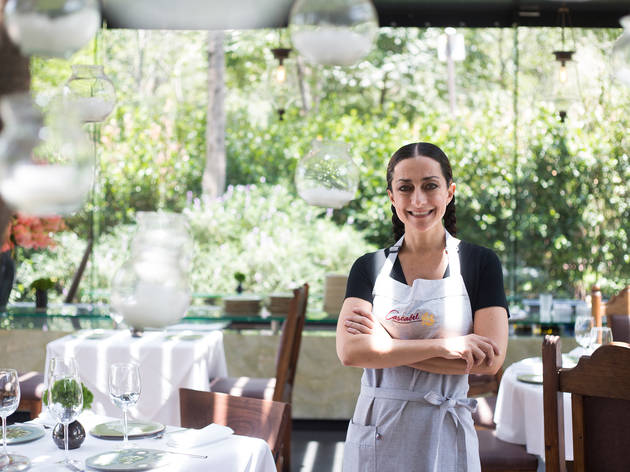 8/23
Foto: Alejandra Carbajal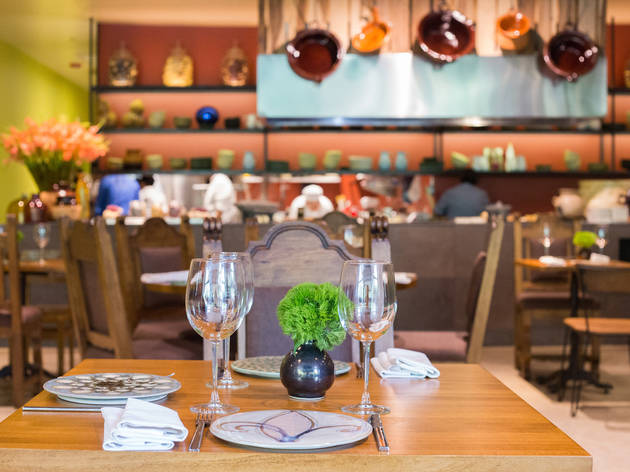 9/23
Foto: Alejandra Carbajal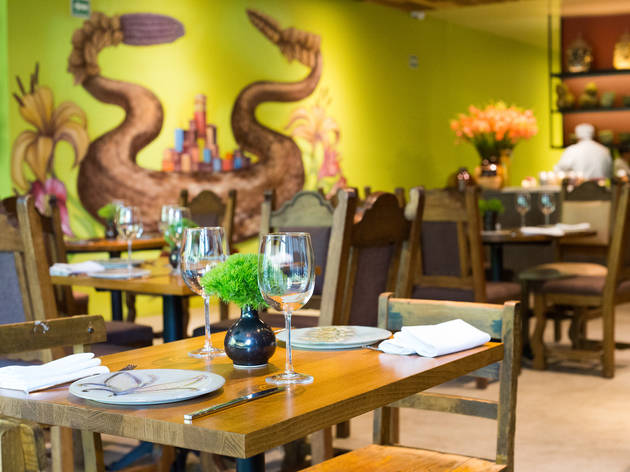 10/23
Foto: Alejandra Carbajal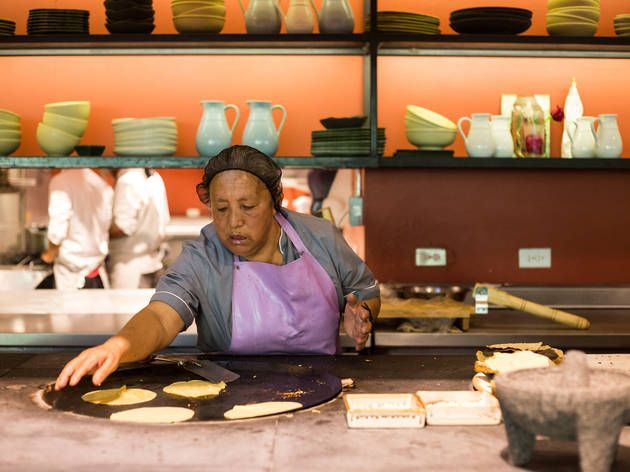 11/23
Foto: Alejandra Carbajal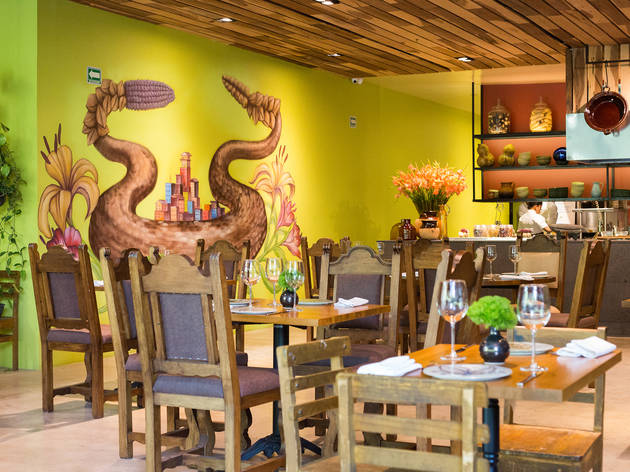 12/23
Foto: Alejandra Carbajal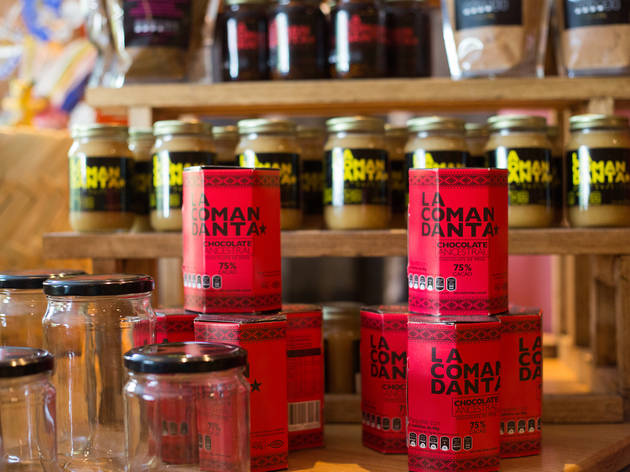 13/23
Foto: Alejandra Carbajal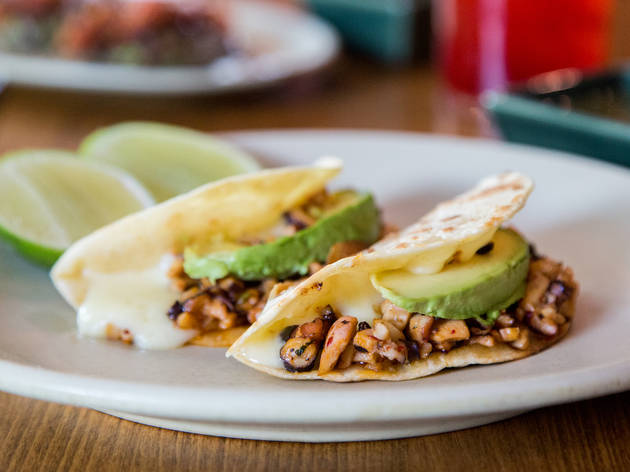 14/23
Foto: Alejandra Carbajal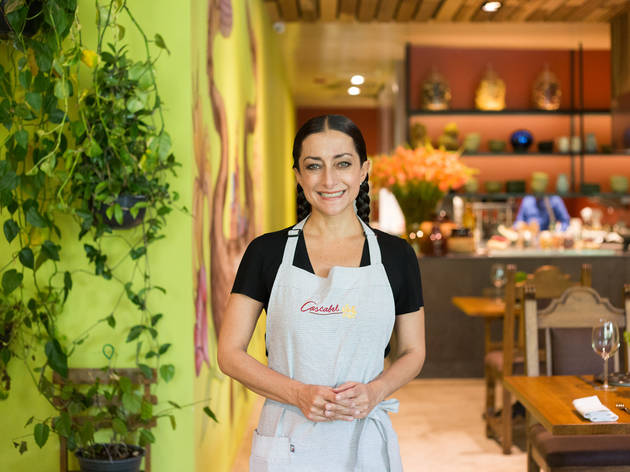 15/23
Foto: Alejandra Carbajal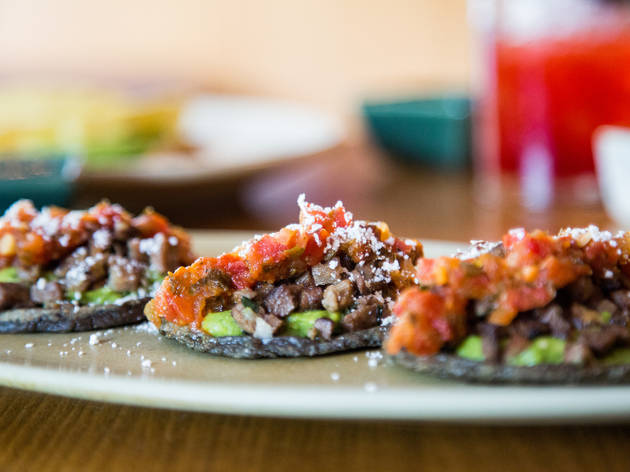 16/23
Foto: Alejandra Carbajal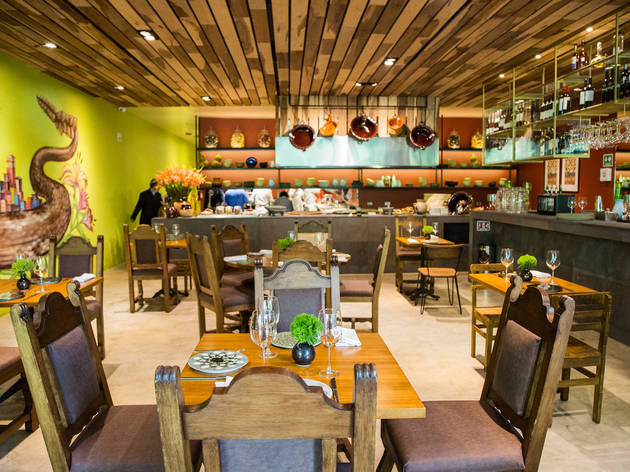 17/23
Foto: Alejandra Carbajal
18/23
Foto: Alejandra Carbajal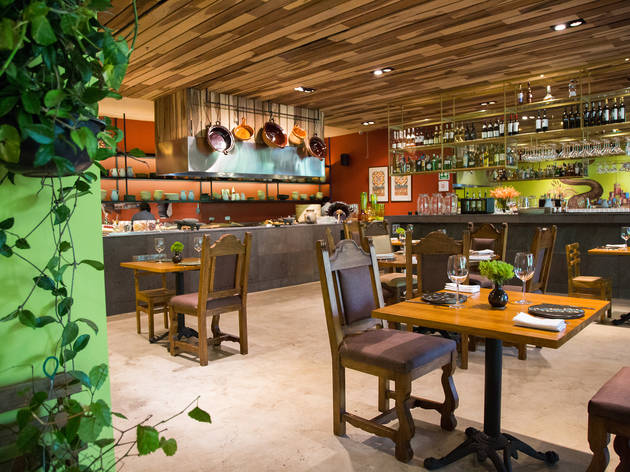 19/23
Foto: Alejandra Carbajal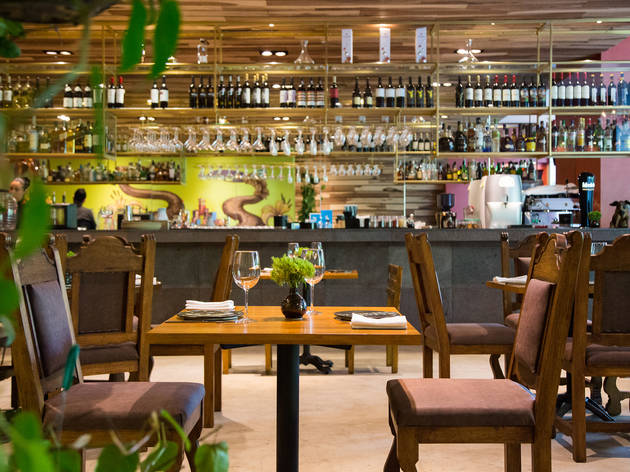 20/23
Foto: Alejandra Carbajal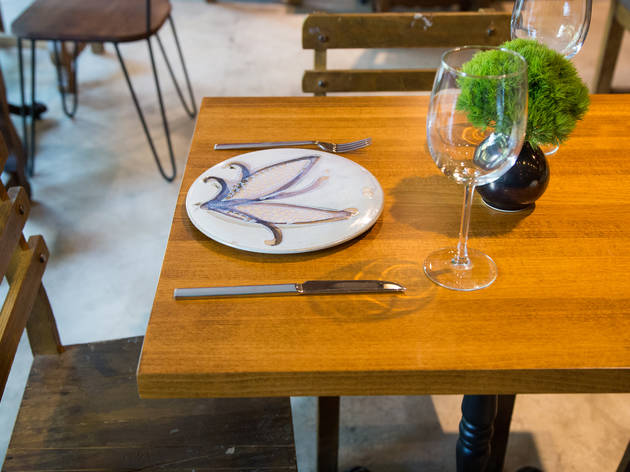 21/23
Foto: Alejandra Carbajal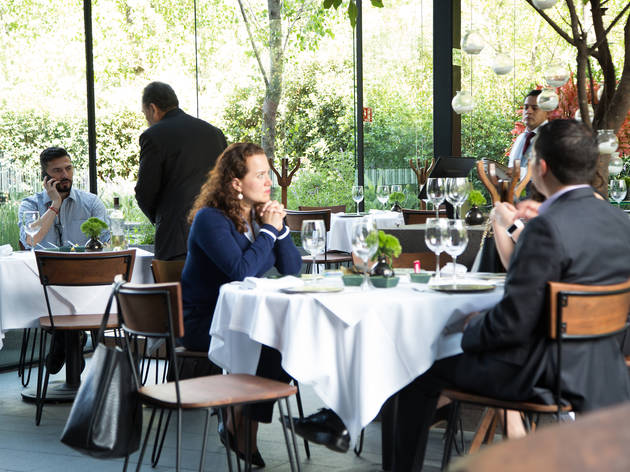 22/23
Foto: Alejandra Carbajal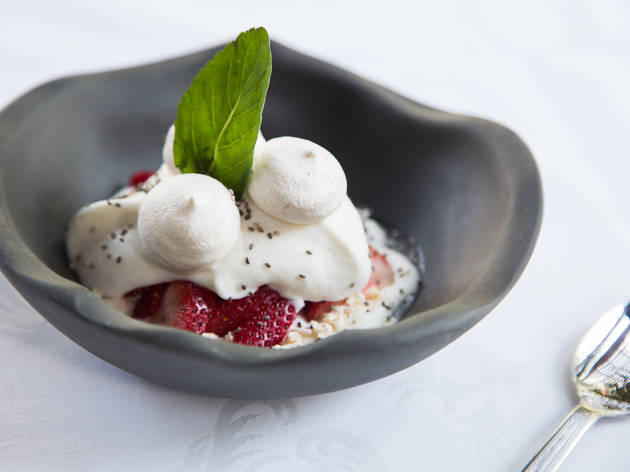 23/23
Foto: Alejandra Carbajal
This gem is nestled in the Park Plaza shopping center in Santa Fe. You'll have to take an elevator to the second basement and sniff it out between high-end boutiques and restaurants.
Cascabel is an elegant respite and a tribute to the chili pepper, the name means "Jingle Bell" and refers to the shape of any pepper. At first glance, the restaurant is kind of alienating with its divided layout; indoors and out. In our opinion, the terrace wins out because of the view. On the other hand, the dining room is less bright and offers a cozier atmosphere.
Chef Lula Martín del Campo, renowned Mexican culinary technique master, is responsible for giving the menu form – something to put you at easy while navigating the offerings. To start, we had the house cocktail: a vibrant combination of hibiscus, red berries, chili pepper, and Mezcal. Appetizers consist of tlacoyos (stuffed masa cakes with toppings), mini-sopes (thick masa patties with toppings), and stuffed tortillas called dobladitas (meaning "folded"). We went for the cold option; the beef tartar marinated with lime, Worcestershire, diced onion and peppers. It's lightly salted, and the beef flavor is very pronounced. We liked it and although there are tostadas and salsas on the table, we felt it lacked a variant of texture or a unique seasoning to make it truly memorable.
Apps are generously portioned but, we pressed on to the main course. We skipped the soups but the lamb stew with lentils and the chicken soup are not to be trifled with. The slow-roasted goat is the Pièce de Rèsistance and at 500 grams, it's meant to be shared so, I had to opt for the crispy taco trio. The meat is tender and tastes a lot like the beef tartar; a perfect complement to the guacamole and blue corn tortillas. This is when the smoked and roasted house salsa was clutch because it's the only way to take this dish to the next level.
Cascabel delivered on the promise to stay true to Mexican cuisine but, we feel like the flavors can be elevated further to keep pace with the seductive concept of the space.
Venue name:
Cascabel
Contact:
Address:
Javier Barros Sierra 540
Santa Fe
Mexico City
01219

Opening hours:
Mon-Sun 1:30-11pm
Price:
Average main course $700