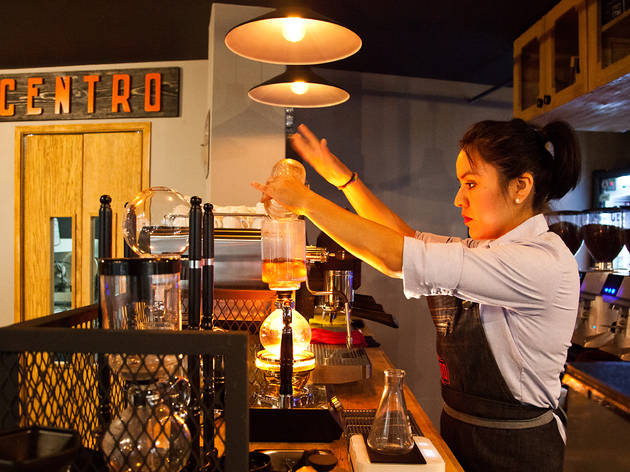 1/3
Foto: Alejandra Carbajal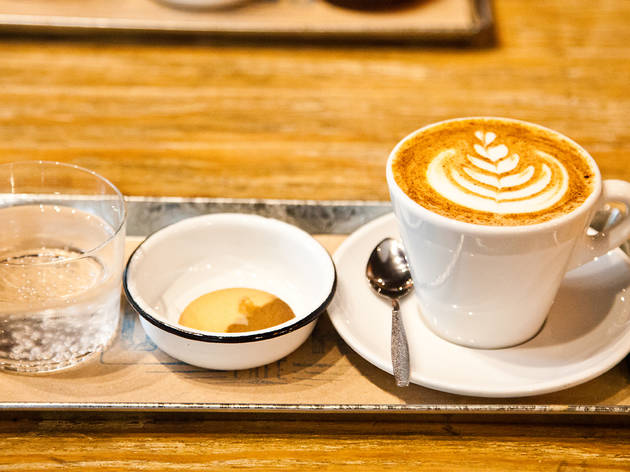 2/3
Foto: Alejandra Carbajal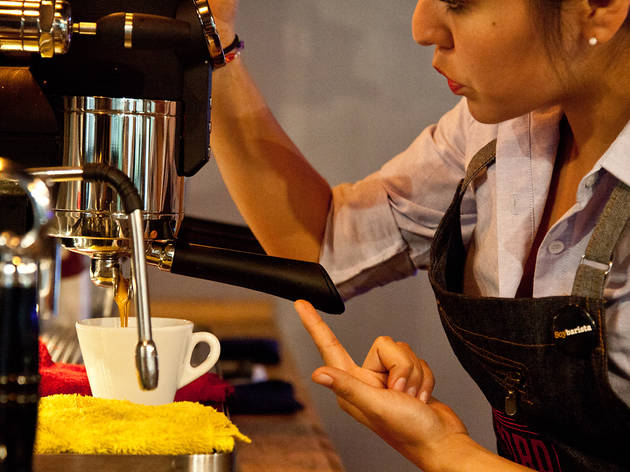 3/3
Foto: Alejandra Carbajal
Is it possible for coffee to have its own style, filled with unique nuances and subtleties? At Centro Café, they think it's not only possible but, revel in the process of making it so.
The baristas here are less coffee-makers and more artists. For example, Luis C. Fernandez uses beans from Puebla that are slightly bitter, caramelized, medium-bodied, medium roast, and taste like sugar and spices. While, Giannandrea Dubini opts for a diemme; sweeter and with obvious chocolate and butter notes. Finally, Avenama Gutierrez goes with a southern Mexican bean, medium-bodied and medium roast.
Each artists choice of bean is best consumed differently, be it in a macchiato, espresso, drip, Aeropress, cappuccino or Japanese siphon (a showy vacuum extraction method) with the latter being described as the "tea of coffee" due to the light and balanced flavor profile.
We went with Veracruz beans, Ariadna Chaparro's choice, as it is balanced and light. We found it lacking in the body and couldn't pick up on the nutty flavors it advertised. Of course, the presentation here is always on point; saucer and cups on a tray, served with soda water and a small chocolate amaranth nibble.
Although Centro Café is more specialty drink temple than it is coffee shop, it doesn't alienate the laymen. It's not about impressing so much as it is about educating consumers, as the meticulously detailed menu can attest to. It's a great intro to advanced coffee drinking for those who are used to simply drinking Americanos.
Venue name:
Centro Café
Contact:
Address:
Galvestón 21
Nápoles
Mexico City
03819

Cross street:
Dakota
Opening hours:
Mon-Fri 8am-11pm, Sun 9am-6pm
Transport:
Metrobús Polifórum
Price:
Average main course $150