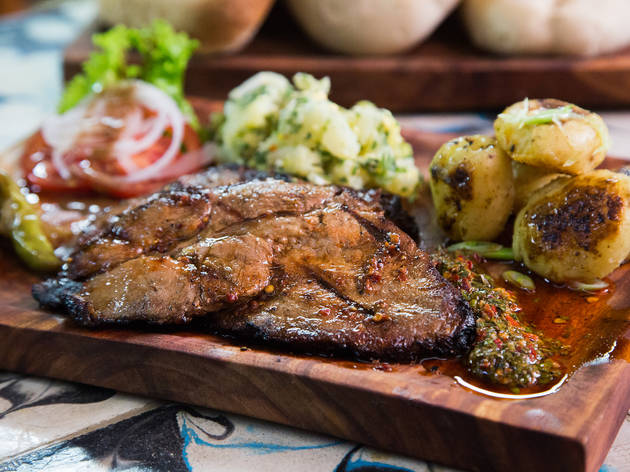 1/25
Foto: Alejandra Carbajal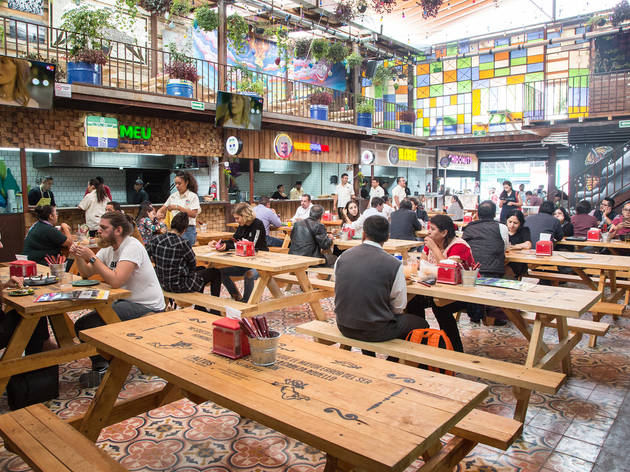 2/25
Foto: Alejandra Carbajal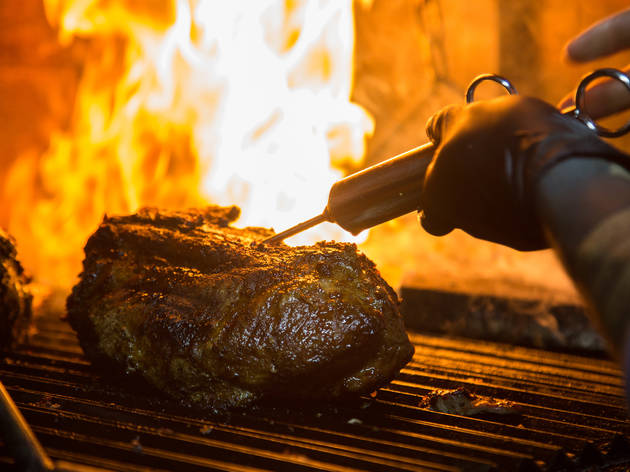 3/25
Foto: Alejandra Carbajal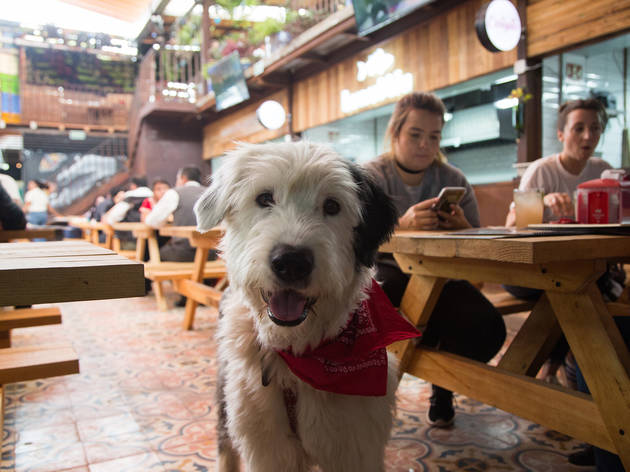 4/25
Foto: Alejandra Carbajal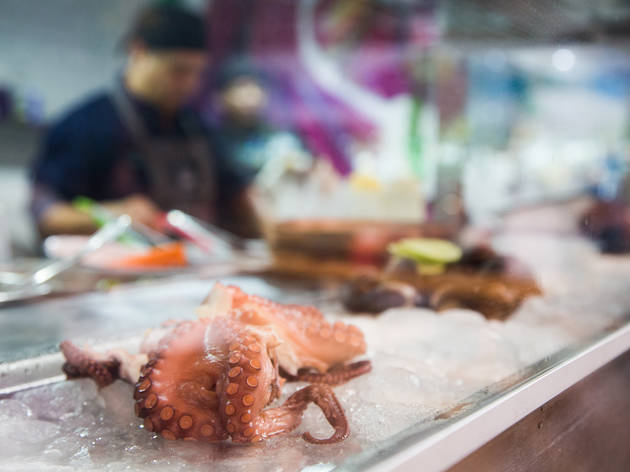 5/25
Foto: Alejandra Carbajal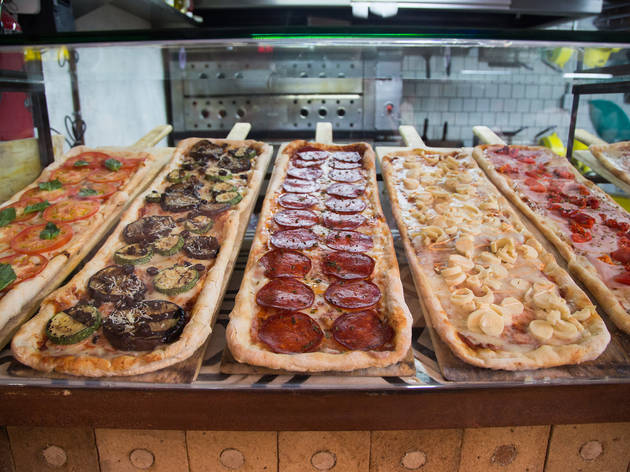 6/25
Foto: Alejandra Carbajal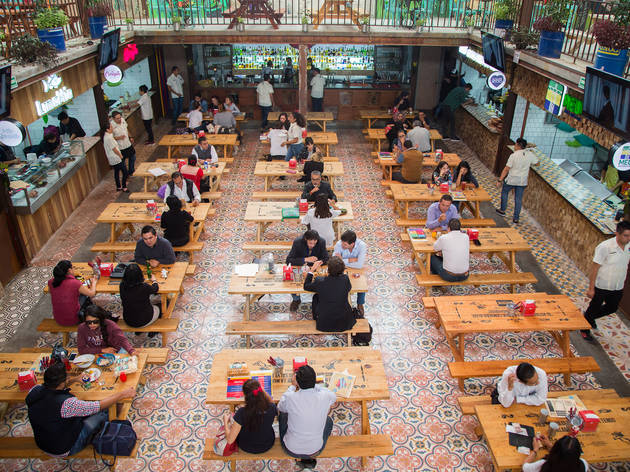 7/25
Foto: Alejandra Carbajal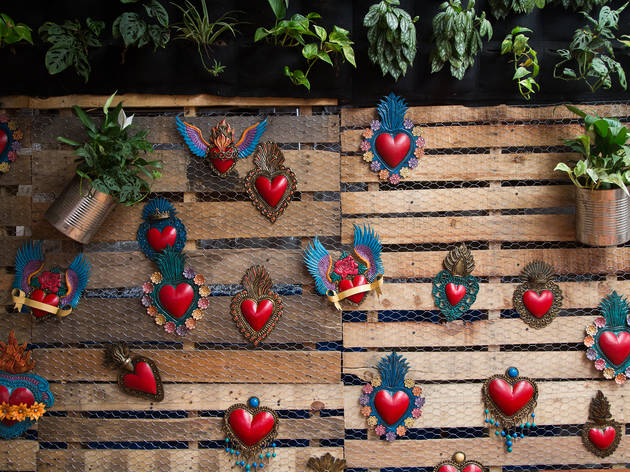 8/25
Foto: Alejandra Carbajal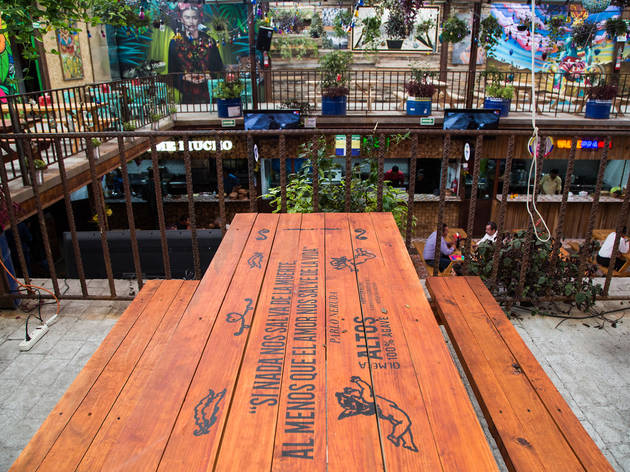 9/25
Foto: Alejandra Carbajal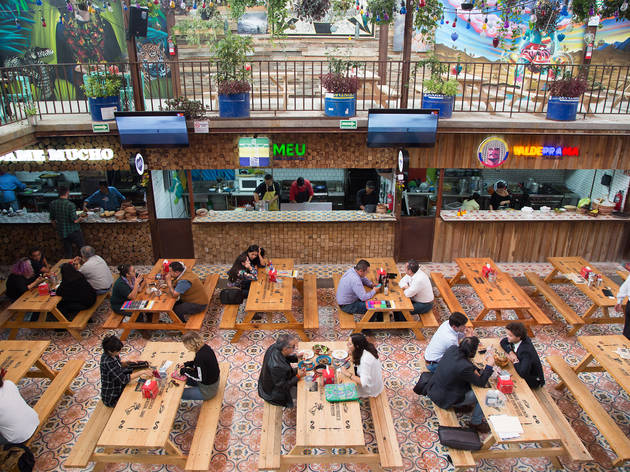 10/25
Foto: Alejandra Carbajal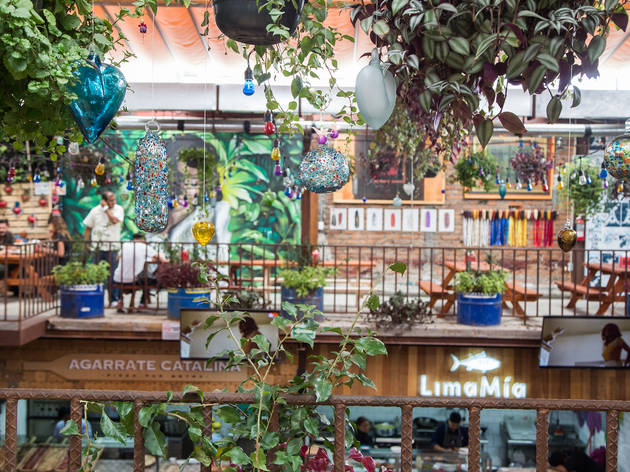 11/25
Foto: Alejandra Carbajal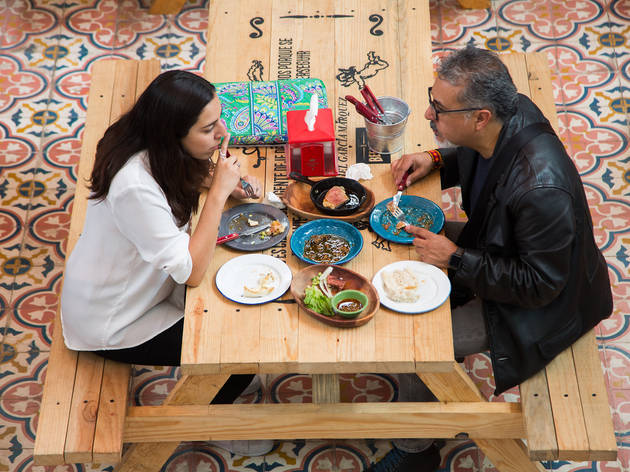 12/25
Foto: Alejandra Carbajal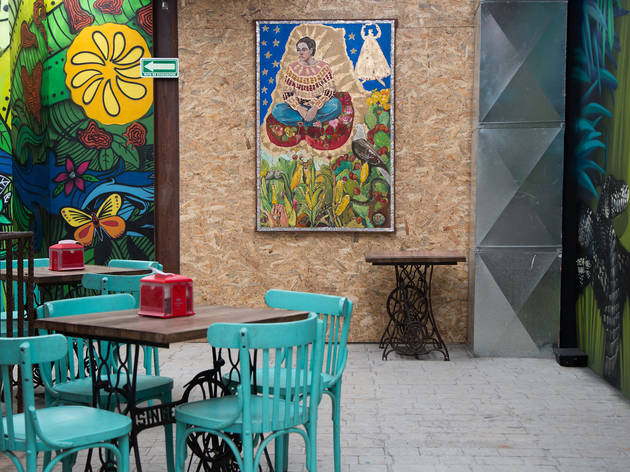 13/25
Foto: Alejandra Carbajal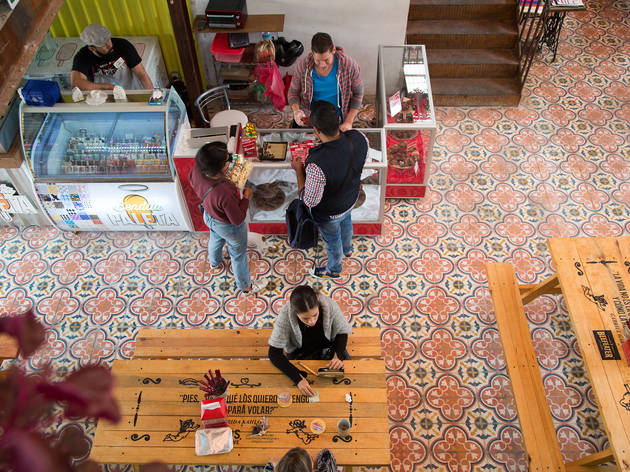 14/25
Foto: Alejandra Carbajal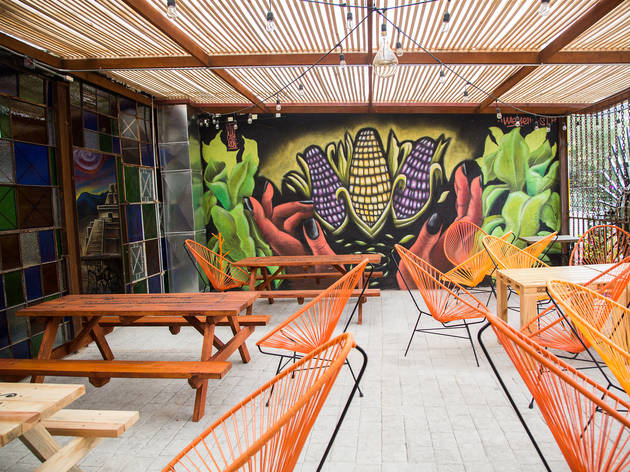 15/25
Foto: Alejandra Carbajal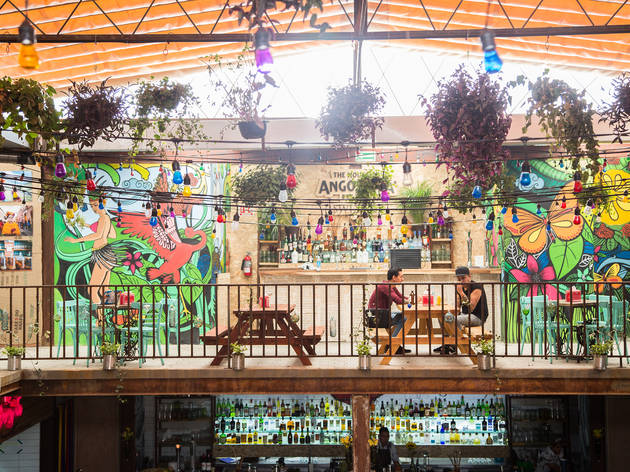 16/25
Foto: Alejandra Carbajal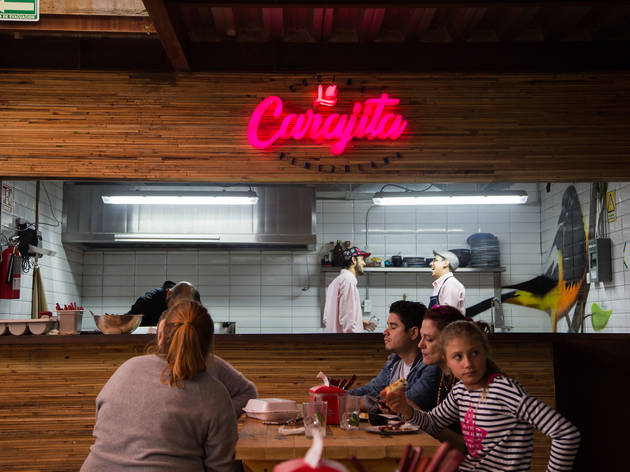 17/25
Foto: Alejandra Carbajal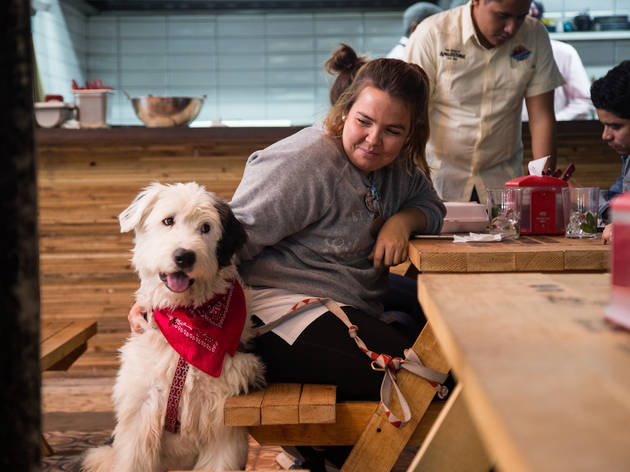 18/25
Foto: Alejandra Carbajal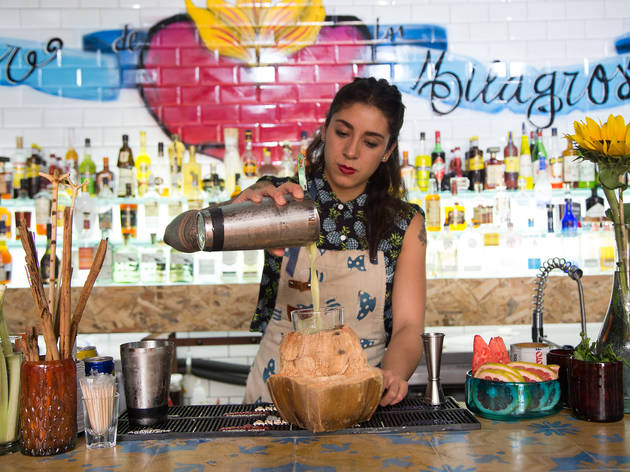 19/25
Foto: Alejandra Carbajal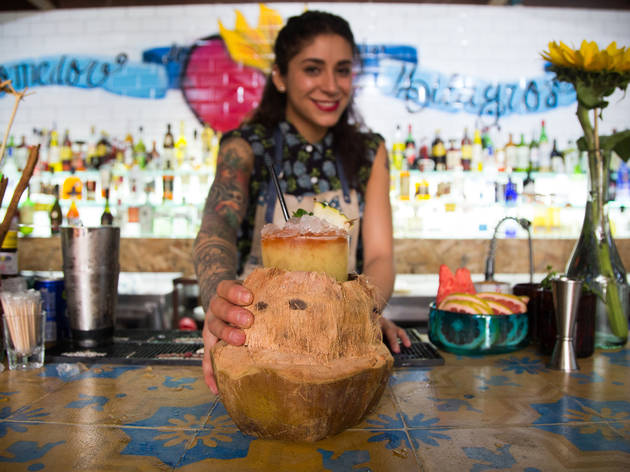 20/25
Foto: Alejandra Carbajal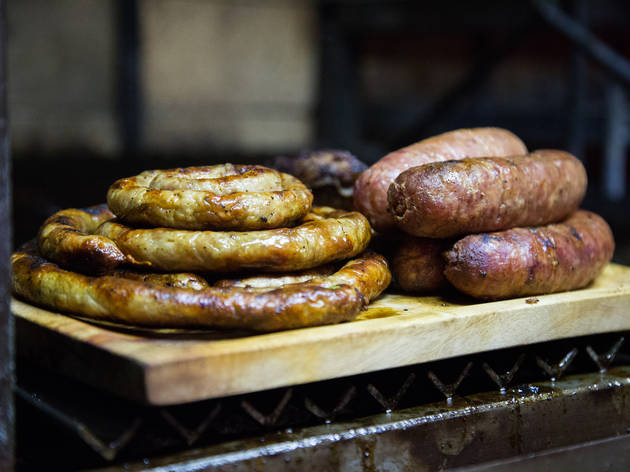 21/25
Foto: Alejandra Carbajal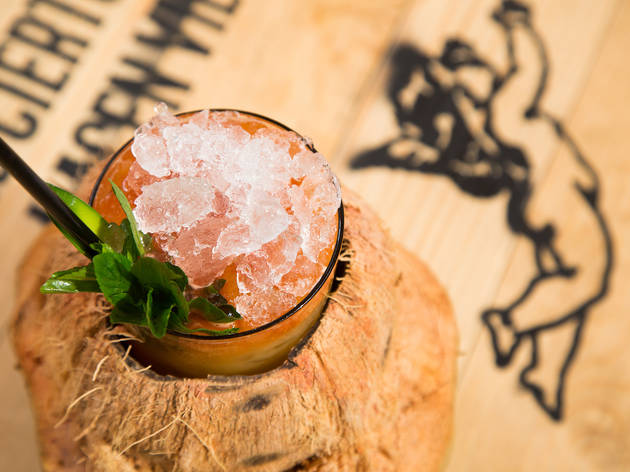 22/25
Foto: Alejandra Carbajal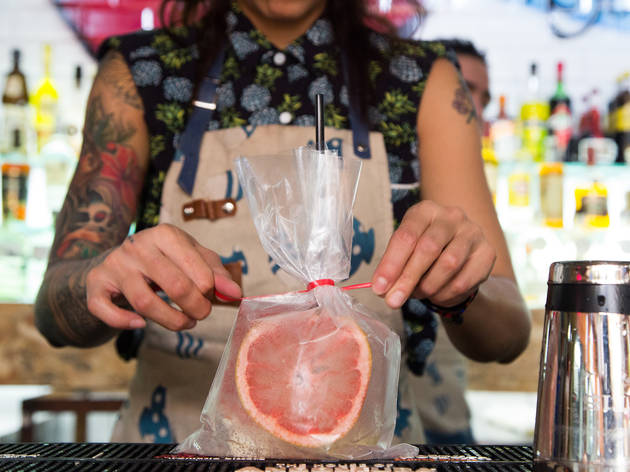 23/25
Foto: Alejandra Carbajal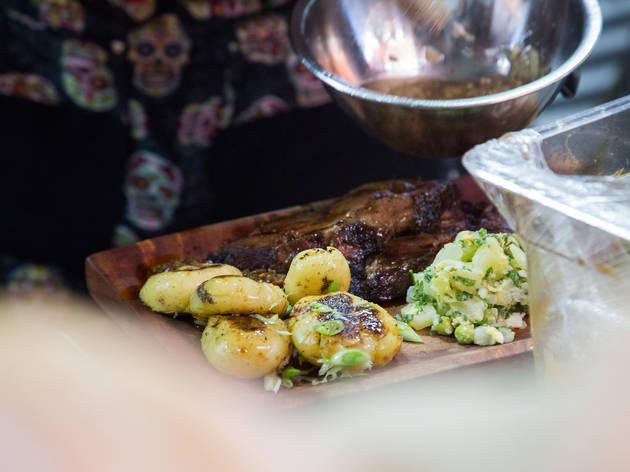 24/25
Foto: Alejandra Carbajal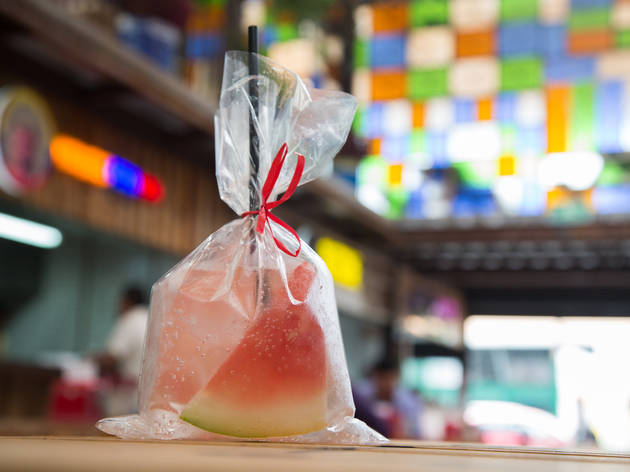 25/25
Foto: Alejandra Carbajal
The food stall market concept is still alive and well.

Today, not only are there markets in lots of neighborhoods giving some of the best kitchens in Mexico City a platform but, now there's a spot dedicated to highlighting the best Latin American cuisines: Comedor de los Milagros (Miracles' dining room).

The concept is an expectedly hokey with a green, red, gold color scheme alongside the stereotypically Latin catholic imagery peppered throughout the space. "The House of Latinos" has two open-air stories with lots of natural light and yet, it's quiet enough to eat in peace. The wooden benches in the first-floor dining room, the murals and wall art upstairs give this market a life and a culturally appropriate vibe.
There are seven different cuisines represented: Venezuelan, Brazilian, Colombian, Argentine, Uruguayan, Peruvian and Mexican. Try the feijoada (Brazilian stew), ceviches, and pizza. If you need some "must-eats", it's all about the choripanes (Argentine chorizo sandwiches) at Ásame Mucho, arepas (corn cakes) at La Carajita, and the garlic bread espetinhos (Brazilian kebabs) from Meu. This is the place to take a trip through Latin America through your palate in one day.
Venue name:
Comedor de los Milagros
Address:
Medellín 221
Roma
Mexico City
06760

Opening hours:
Sun-Wed 12-11pm, Thu-Sat 12pm-2am
Transport:
Metrobús Campeche
Price:
Average main course $250