El Pialadero de Guadalajara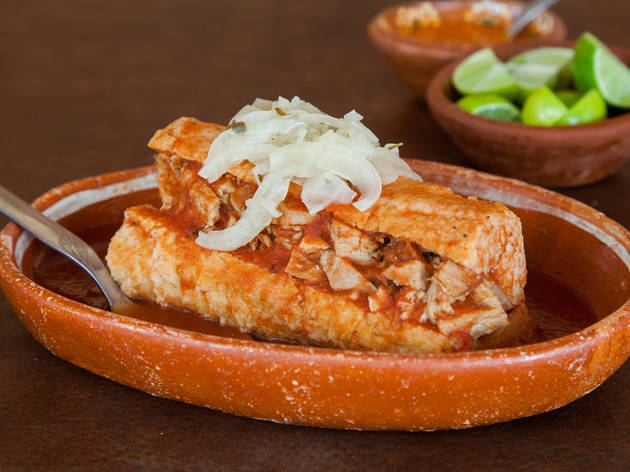 1/6
Foto: Alejandra Carbajal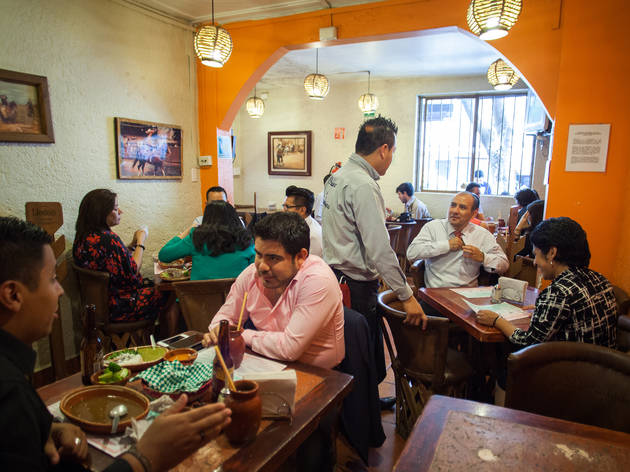 2/6
Foto: Alejandra Carbajal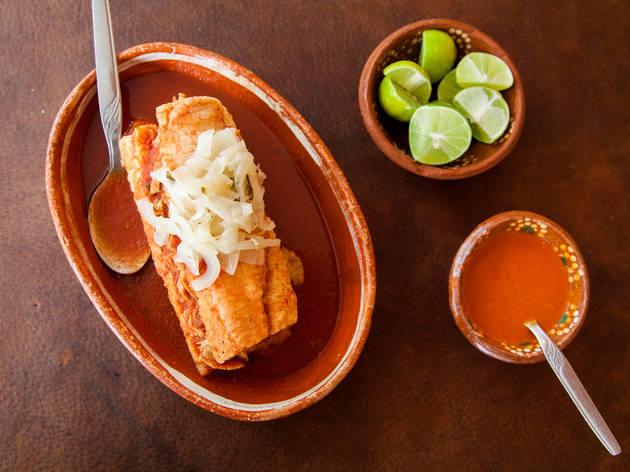 3/6
Foto: Alejandra Carbajal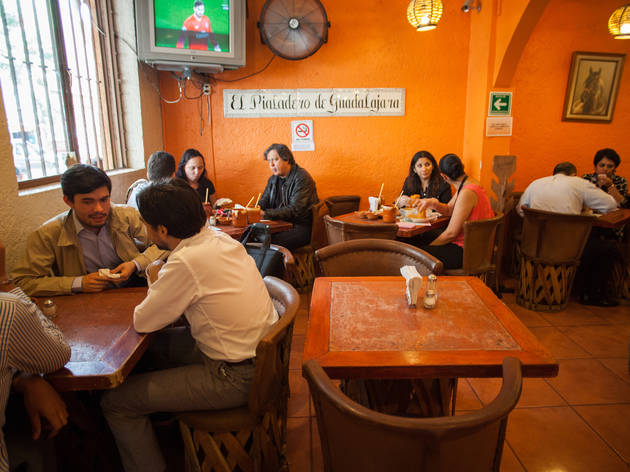 4/6
Foto: Alejandra Carbajal
5/6
Foto: Alejandra Carbajal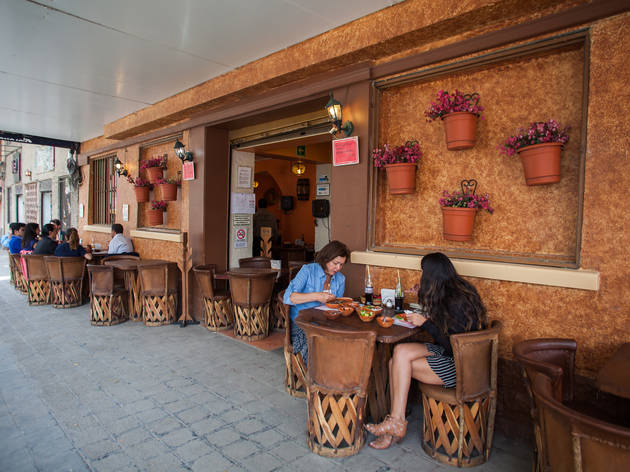 6/6
Foto: Alejandra Carbajal
There's something about the birote (sourdough roll), which is almost mythical in that everyone seems to think impossible to make in Mexico City because of the altitude, the water, or the dough. The folks at El Pialadero are aware that this could be merely an urban legend but, they don't risk it and have been trucking the bread in from Guadalajara, just in case, for 14 years. We'd say that the massive wait times on the weekends and undisputed success are testament to their expertise. The star here is, obviously, the torta ahogada (drowned sandwich), made with a salted birote and stuffed with either shrimp or slow-cooked pork.
The roll is crispy and soaks up the salsa without getting soggy and the chile de arbol salsa is mega spicy. We don't recommend the "muerta" (entirely soaked in salsa) option unless you want to end up sweaty, numb and delirious – even though, if you're going to try this traditional dish, you're going to have to come to terms with the fact that it's going to be spicy but, you can always ask for less salsa.
Another Guadalajara classic on offer here is the carne en su jugo (meat cooked in its own juices). Barbacoa, however, is not their forte; it's overcooked and bland. Their Jericalla isn't all that great either, made out of vanilla and sugar – somewhat like flan but, boring.
If you're looking to soothe your longing for Guadalajara, this is your spot thanks to El Pialadero's diligence in bringing the torta ahogada to Mexico City.
Venue name:
El Pialadero de Guadalajara
Contact:
Address:
Hamburgo 332
Juárez
Mexico City
06600

Opening hours:
Mon–Sun 9am-7:30pm
Transport:
Metro Sevilla
Price:
Average main course $100