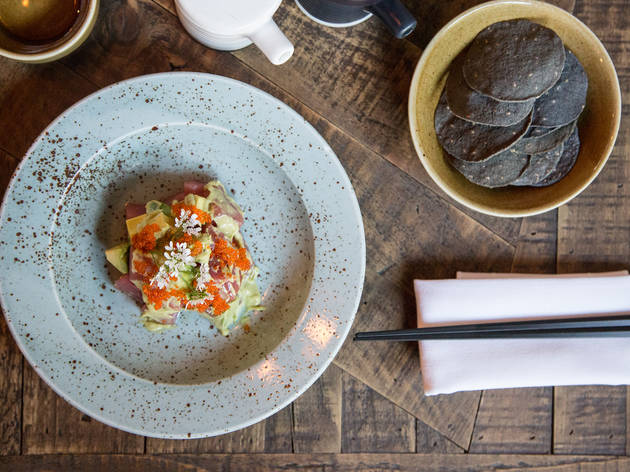 1/14
Foto: Alejandra Carbajal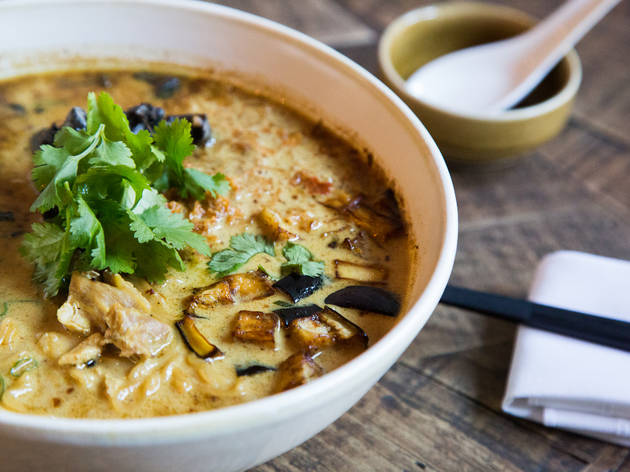 2/14
Foto: Alejandra Carbajal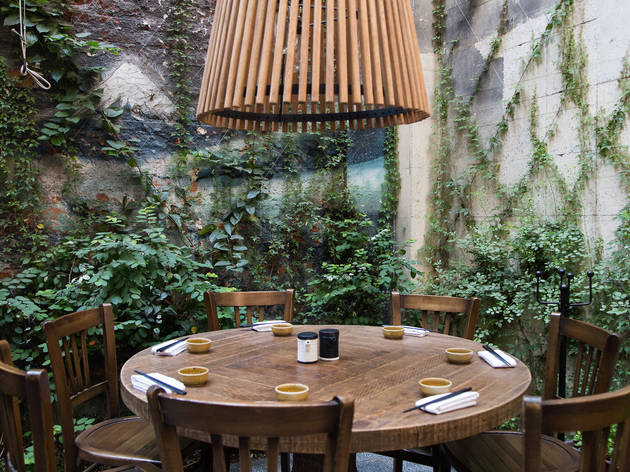 3/14
Foto: Alejandra Carbajal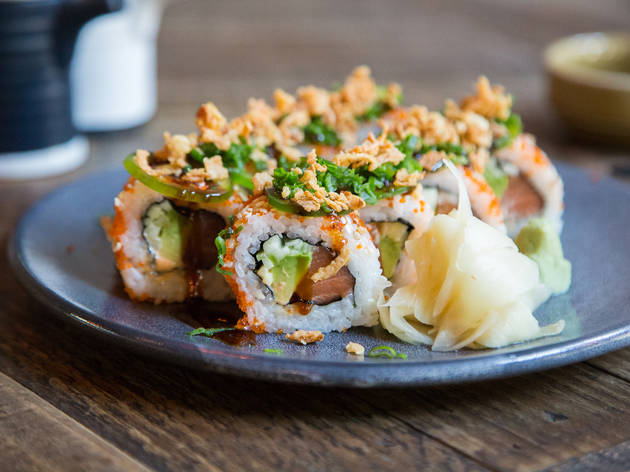 4/14
Foto: Alejandra Carbajal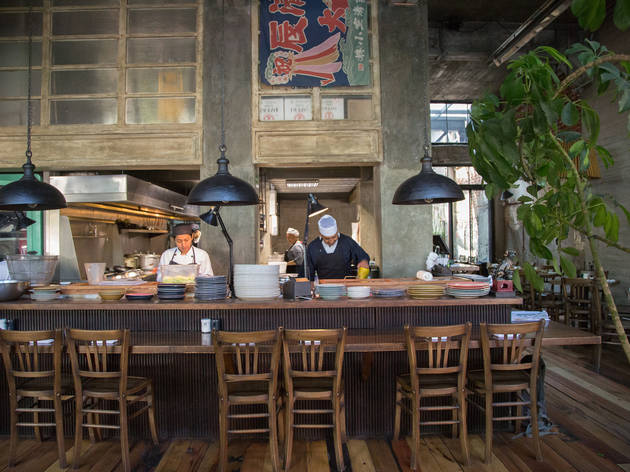 5/14
Foto: Alejandra Carbajal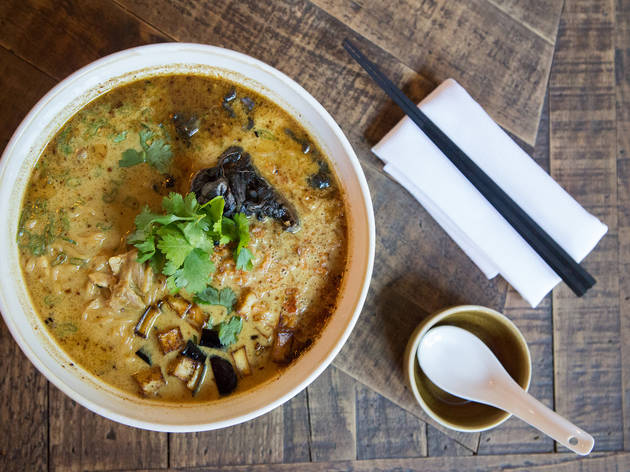 6/14
Foto: Alejandra Carbajal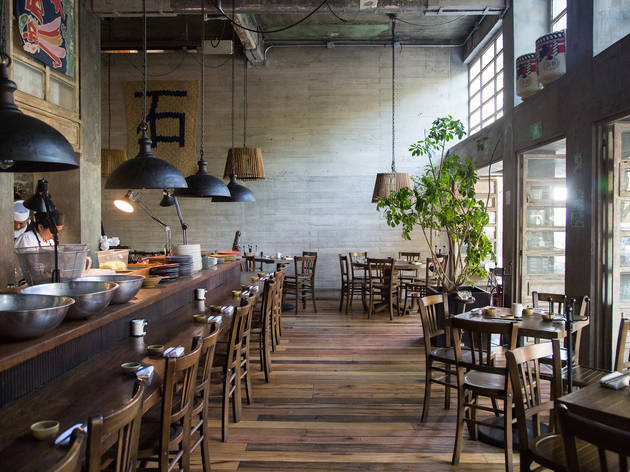 7/14
Foto: Alejandra Carbajal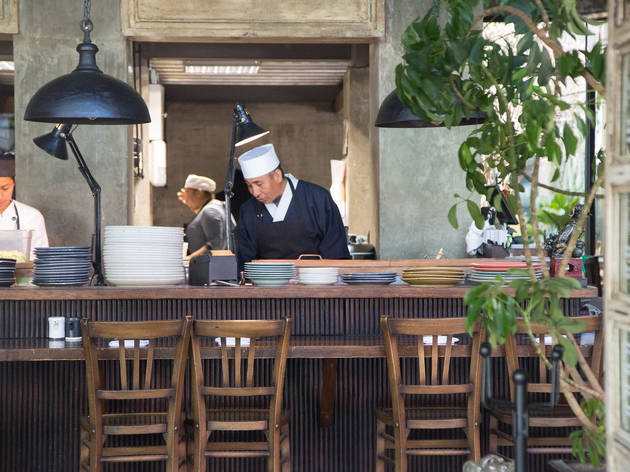 8/14
Foto: Alejandra Carbajal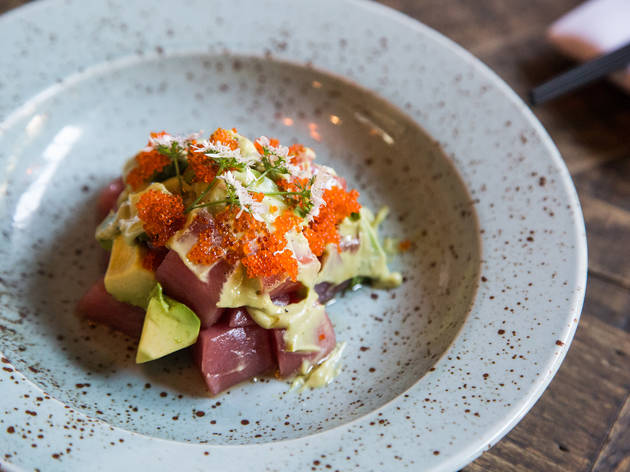 9/14
Foto: Alejandra Carbajal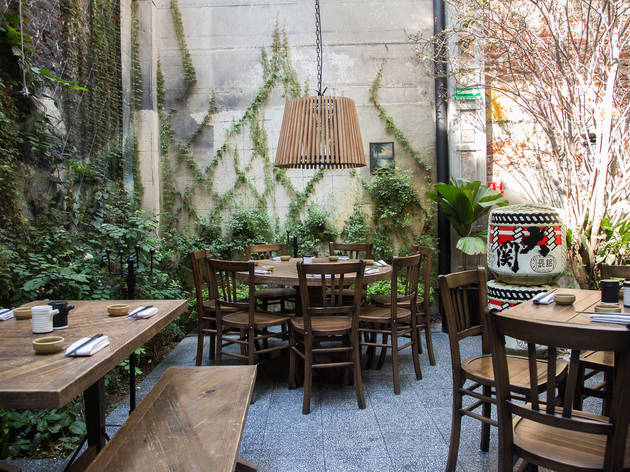 10/14
Foto: Alejandra Carbajal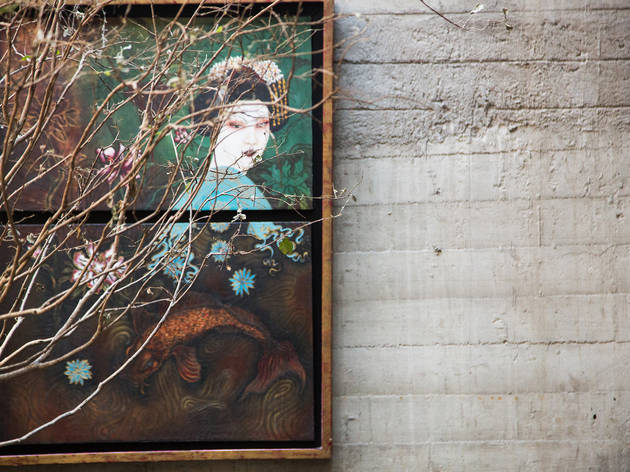 11/14
Foto: Alejandra Carbajal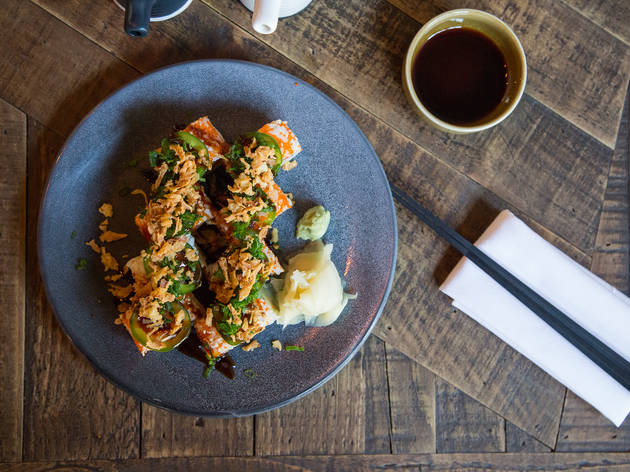 12/14
Foto: Alejandra Carbajal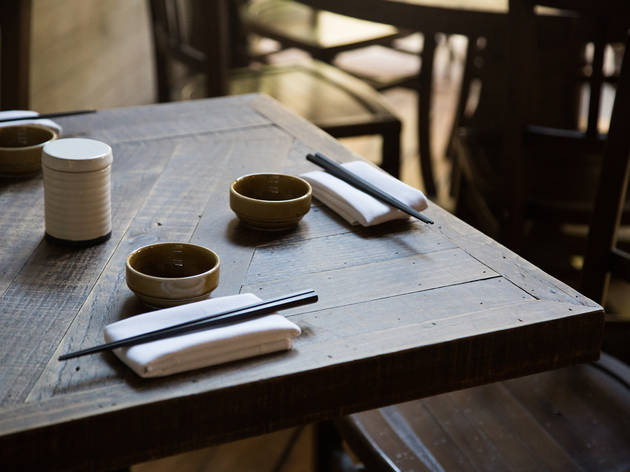 13/14
Foto: Alejandra Carbajal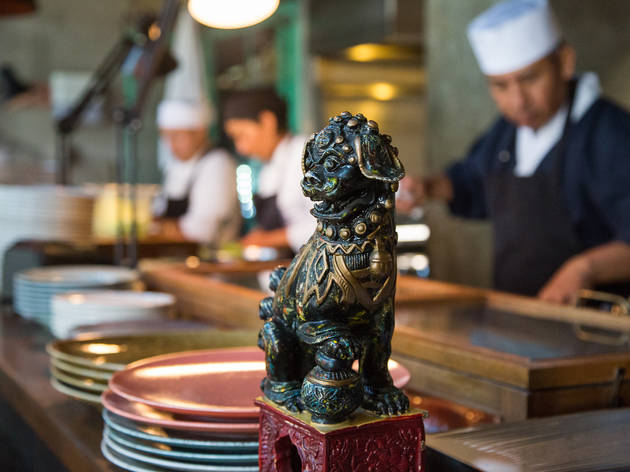 14/14
Foto: Alejandra Carbajal
Casual Japanese foodies and purists alike will agree on the deliciousness of the tempura tacos at Koku and if you're here, it's likely that you're not worried when you spot corn fungus and teriyaki in the same dish as Chef Yakeya Matsumoto expresses his Mexican and Japanese influences fluidly on his menu.
The meticulous detail is evident not just in the menu but in the design of the space. With wood sharing the spotlight with cement and greenery executed in minimalistic perfect harmony evident in many Asian restaurants. Koku is both elegant, borderline formal, and homey depending on your perspective with the highlight being the closed terrace that's perfectly sun kissed by day and candlelit by night.
It's evident by the Japanese clientele that these guys know what they're doing and if you peer into the kitchen you'll be reassured by the assorted fresh sashimi, miso soups, colorful rolls and rice dishes teaming with varying textures and aromas.
I started with a Sapporo and took my time studying the menu – there are lots of options with up to 10 items per course. The gyoza called my name and did not disappoint, perfectly plump dumplings covered in a seared dough that is almost too delicate to survive the trip to the soy sauce and back into my mouth. They were a bit salty but, nothing a sip of Calpis couldn't straighten out.
Of the 12 sushi rolls, I settled on the spicy Hamachi and it emphatically delivered a punch of fresh avocado, amberjack, crunchy sesame and spicy mayo. It was almost tailor made for the Mexican palate. Just when you think you've figured it out, the texture bomb hits you: a perfectly crunchy, soft and creamy melody where no one texture overshadows the other - try picking them out individually next time.
I grimaced and ordered the tacos, bracing for disappointment. I was wrong. The shrimp tempura was a lesson on how to perfectly execute fusion food. The lightly breaded fresh shrimp slightly spicy from the house sauce and the eel finish was punctuated nicely by the cream cheese, it was a flour-tortilla-encased masterpiece. Again, the texture was off the charts and perfectly balanced. I would eat this every day.
I pressed on to the yakiniku don finish line. The apex of Koku's dynamism and technique was exactly as advertised. It's a simple dish akin to a warm salad with a white rice base but, they add fresh lettuce, avocado sauce, fried onions, sesame seeds, and nira – a lightly aromatic green – topped with marinated beef rib tips. I picked up on six to eight distinct textures and the umami of the rib and sautéed onions was a welcome distraction.
When people ask me where to have dinner, I say Koku. It's the perfect blend of well-executed international food that is more than just dining, it's a full-body experience.
Venue name:
Koku
Contact:
Address:
Río Lerma 94
Cuauhtémoc
Mexico City
06500

Opening hours:
Mon-Sun 12am-12pm
Price:
Average main course $450