Centro Cultural del Bosque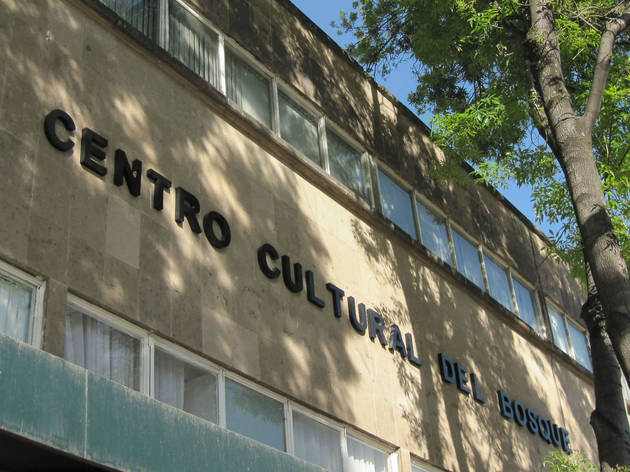 After the Mexican equestrian group triumphed in London's 1948 Olympic Games, the idea of developing a project to showcase this horseback discipline came up. Miguel Alemán Valdés donated a part of the Marte Polo Field to build the complex, which would give continuity to a great success that earned us a spot in this sport.
The first idea for the project was altered because they saw more to it than just a stretch of land, so they broadened the scope to make room for what is now known as Centro Cultural del Bosque—previously called Unidad Artística y Cultural del Bosque—, a project supported by architects Pedro Ramírez Vázquez and Ramiro González del Sordo.
This performing arts' complex is one of the most important in Mexico City, conformed by Teatro El Granero, Teatro Julio Castillo, Sala Xavier Villaurrutia, Teatro de la Danza, Teatro Orientación, Teatro El Galeón and Plaza Ángel Salas.
The National Folkloric Dance School and the office of the National Dance Company are located in the CCB.
José Solé, Luis de Tavira, Juan José Gurrola are part of the long list of playwrights and directors that have had several plays in the CCB theaters.
Visiting this complex is a delightful experience, as it's one of the only artistic venues responsible for promoting recreational activities. The agenda has been lined up by organizations, institutes and schools coming from the INBA (Instituto Nacional de Bellas Artes). Some of the shows that have been featured here with great success in recent years are Incendios, directed by Hugo Arrevillaga; Muerte en Venecia, Jorge Ballina's debut as a director; and La pequeña habitación al final de la escalera, staged by Mauricio García Lozano, among others.
The site went under renovations for its 50th anniversary in 2013. Today it features a much more modern aesthetic: the hall connecting the theaters has a peculiar lighting enhancing the aesthetics of the building, as well as the Luis Ortiz Monasterio sculpture, which defines to perfection the spirit of love for performing arts.
The CCB has a special area for bikes, which is great if you come to Teatro en bici on Fridays and get a special price on tickets.
Venue name:
Centro Cultural del Bosque
Contact:
Address:
Paseo de la Reforma s/n
Polanco
México, DF
11560

Cross street:
Campo Marte
Transport:
Metro Auditorio