Foro Sor Juana Inés de la Cruz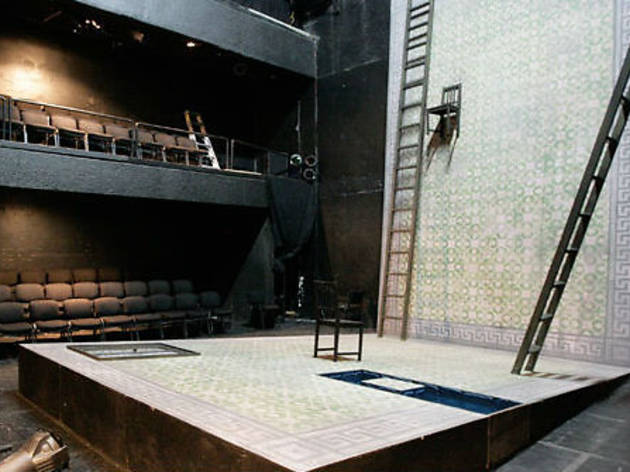 This forum is committed to the Centro Cultural Universitario's alternative theater offer. It's called blackbox because of its particular setting: 45 feet tall, located in the theater unit building. It's the neighboring building to Teatro Juan Ruiz Alarcón, but unlike this one, it doesn't feature traditional plays but a wide array of contemporary theater.
Favorite to many directors because of its peculiar characteristics, a chameleon-like space that transforms in different ways according to the set design requirements, the forum has three different entrances and 120 seats. People are placed in different sections at the same time, aside from having two stories (one at stage level) and a balcony.
They feature up to two different plays per weekend, as they have two full lighting systems. In addition to having hi-tech equipment that allows productions to benefit from audiovisuals, they have the latest audio and video consoles. This is why this is the best equipped cultural center. They also have selected spaces for people with disabilities.
Their inaugural play was Sueño de una noche de verano by Willian Shakespeare, in 1979. They have since staged successful productions like Derretiré con un cerillo la nieve de un volcán, by the company Lagartijas tiradas al sol; Otra vuelta de tuerca, an adaptation of the Henry James' novel; and as for children's theater, the production Agatha de los vientos by Mauricio Jiménez.
Venue name:
Foro Sor Juana Inés de la Cruz
Contact:
Address:
Insurgentes Sur 3000
Ciudad Universitaria
Mexico City


Transport:
Metro Universidad. Metrobús Centro Cultural Universitario.