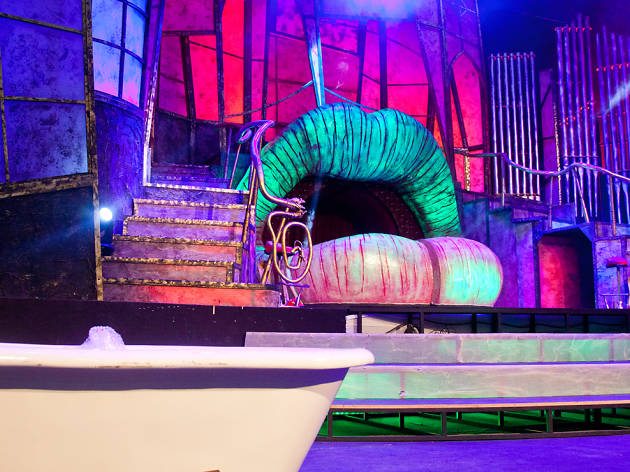 One of the most famous cinemas in the 50s was Cine Polanco, but the arrival of multiplexes with a bigger offer caused its fall into oblivion—much like every single-screen theater.
Four decades later, the space was renovated by an entertainment promotions company who transformed it into a multi-purpose venue called Foro Scotiabank, where they featured exhibitions like El cuerpo humano real + fascinante and stage productions like Perfume de gardenia.
Nowadays, the forum is managed by Clandestino Club, the team responsible for the renovations and giving the old Foro Polanco its cabaret atmosphere. The classic armchairs were replaced by tables and chairs and the bar and waiters are now Vegas style.
The theater reopened its doors with Madrid's cabaret musical show The Hole, the first mise-en-scène outside Spain.
Venue name:
Gran Teatro Moliere
Contact:
Address:
Molière 238
Polanco
Mexico City
11560

Opening hours:
Box office Thu-Sun 9am-4pm