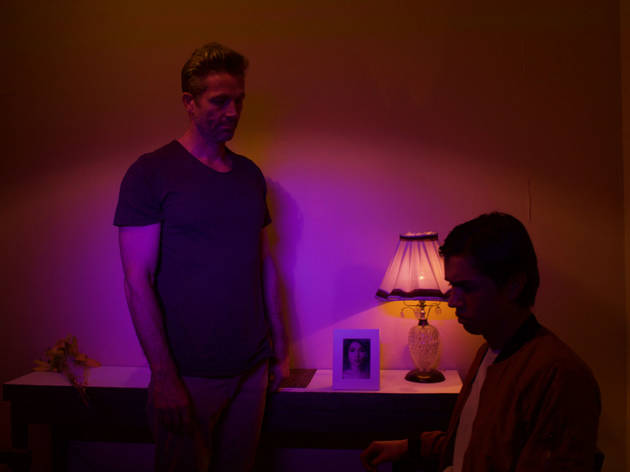 1/3
Foto: Raúl Fernández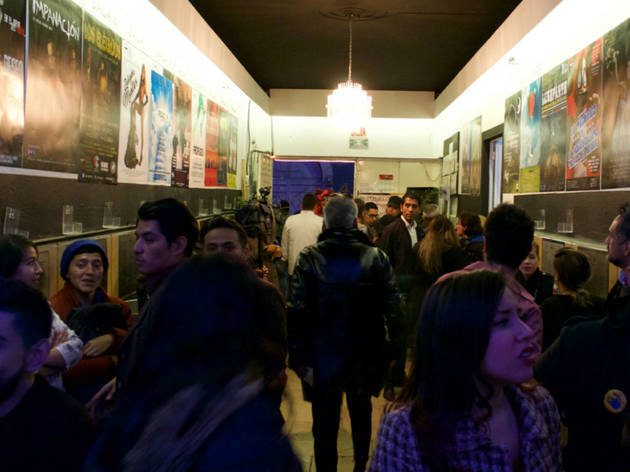 2/3
Foto: Raúl Fernández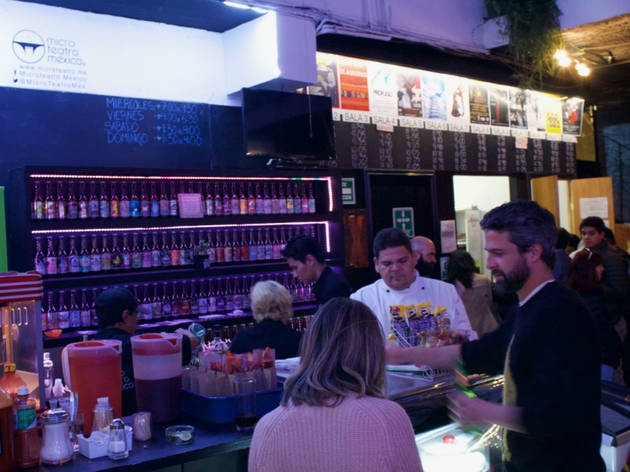 3/3
Foto: Raúl Fernández
15 minute plays for a 15 people audience in a 15 square meter forum located in Santa María La Ribera.
The idea of walking into a play just to find out at the last minute that it's horrible seems like a strong deterrent not to go to a theater show. However, when you get several 15-minute long pieces at the same show, all of them tackling a different topic in a space that breaks with the formality of traditional stages, the prospect is much more attractive. That's what Microteatro—an idea first conceived in Madrid and brought to Mexico City three years ago—is about. After a first season in a Narvarte forum, they relocated to Santa Maria La Ribera. "We wanted to be in a much more central area, where people from all over the city could reach us. Santa María La Ribera is a neighborhood with lots of history and cultural value, but it needs a boost. It has the potential to become a cultural corridor", says Andrea Novelo, general coordinator at Microteatro México.
Their 1940 house has 16 rooms, a wide central courtyard and a special layout that allows them to feature—in addition to stage productions—exhibitions and workshops for children, young adults and adults.
After three seasons (themed For the money, For sex y For your dead), they launched For revenge on November, 2013, all while preparing January's selection, For your neighbors. Calls are open to professional playwrights and even enthusiasts: the idea is to get everyone to write.
Microteatro plays are represented simultaneously. Six daily shows. Thu-Fri 8pm, Sat 7pm, Sun 6pm. Roble 3, almost at the corner with Insurgentes. Santa María la Ribera. $60 for one play (includes a drink) or $150 for three plays.
Venue name:
Microteatro México
Contact:
Address:
Roble 3
Santa María la Ribera
Mexico City
06400

Opening hours:
Tickets Tue-Fri 7-11:30pm, Sat 12-10:40pm, Sun 5-9:40pm.
Transport:
Metro Buenavista