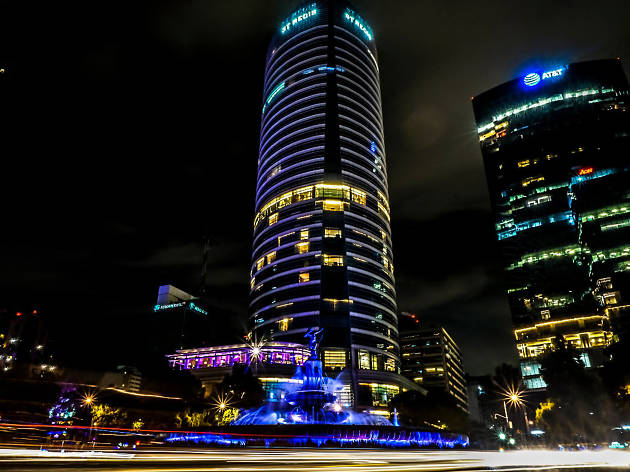 When this avenue was created, it was called the Paseo de la Emperatriz. Emperor Maximiliano de Habsburgo ordered the street's construction in order to connect his residence in the Castillo de Chapultepec with the Palacio Nacional.
Over the years, Reforma was adorned with trees, gardens, benches and sculptures of the principle heroes of each Mexican state. This truly is one of the most famous avenues in Mexico City.
Along the avenue, beyond enjoying monuments like the Diana Cazadora statue, the Monumento a Cristóbal Colón and the Ángel de la Independencia, it now functions as headquarters for temporary exhibits set up along the sidewalks.
For example, in April, the avenue was adorned with PET thanks to an exhibit made with figures of bottles of water, where the creations included everything from a giant elephant to the Taj Mahal, the Statue of Liberty and the Eiffel Tower.
Other art works are the ornately designed benches. One of them, built with cards, is one of the pieces that remains from the exhibition "Dialogue of Benches", launched in 2006. Another brilliant sight along Reforma is "Wings of the City," the exhibition of sculptor Jorge Marín that has been along the avenue since September 2010.
Beyond serving as a way of communicating from the northeast to the southwest of the city, Reforma has become a passage that joins the urban, the natural and the artistic.
Venue name:
Paseo de la Reforma
Address:
Reforma
Mexico City


Cross street:
Insurgentes, Circuito interior, Río Mississippi, Florencia, Bucareli
Transport:
Metro Auditorio, Hidalgo, Chapultepec