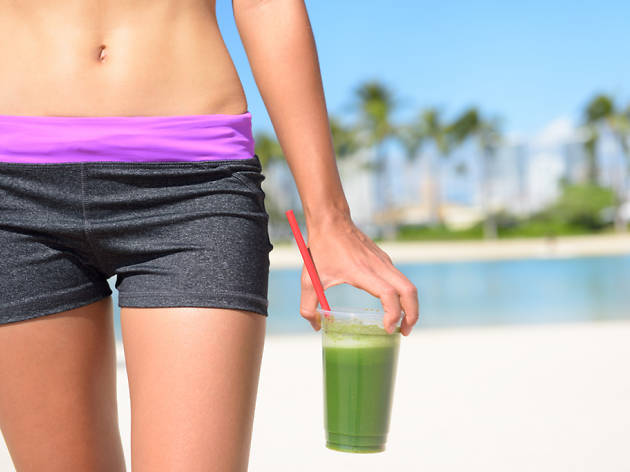 A new study shows that Miamians are still obsessed with juice cleanses
Posted: Thursday May 11 2017, 10:58am
It looks like the juice-cleanse fad is on its way out everywhere else but in Miami.
According to a new study by online food delivery service Grubhub, which looked at popular eating plans across major U.S. cities, people in Miami are more likely to order a juice cleanse than any other (real) food. Locals' love of cleansing (and their seeming aversion to weight gain) is so much so that Miami over indexed 583 percent more than any other city in this category.
Nashville was the only other city to rank juice cleanses as its most popular meal plan, whereas paleo, which ranked the highest in the U.S. altogether, is still not popular in the 305. Miamians still prefer raw-food and low-fat diets to paleo, which also lines up with Grubhub's fitness-conscious clientele's ordering habits—men avoid fats while women favor a juice cleanse.
Basically, Miamians will do whatever it takes to stay fit, even if it means giving up chewing.
Want more? Sign up here to stay in the know.
Share the story