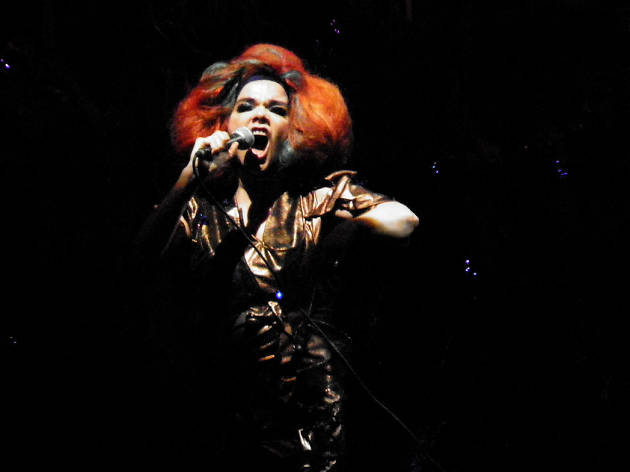 Björk is making her Miami debut during Art Basel
Posted: Thursday October 26 2017, 10:33am
III Points ended barely two weeks ago, but the Miami-bred music festival clearly hasn't been taking much time to relax. They just announced what's probably going to be among the most anticipated performances of Art Basel Miami Beach: Björk.
The Icelandic icon, who has never performed in Miami before, is the first name to be announced as part of the annual III Points Art Basel concert series, which brought Young Thug, Todd Terje, Totally Enormous Extinct Dinosaurs, Chet Faker, James Blake and more to Little Haiti last year. She will be performing at Mana Wynwood on Tuesday, December 5. Tickets are going for $55 to $111 and are available now.
Björk is truly a catch—even though the songstress will be performing a DJ set rather than a live performance. Still, Björk could just be eating a bowl of cereal onstage for an hour and a half and we'd still line up for hours to see it. III Points is sure to announce more Art Basel acts in the next few weeks, but we're officially pumped for December 5.
Want more? Sign up here to stay in the know.
Share the story