"It's the most wonderful time of the year!" No, we're not talking about the chaos of Christmas at Dadeland Mall or a mad Publix rush for cranberries and turkeys. It's that unique time of year when Miami sports fans can turn on any channel on seemingly any day and get to watch their favorite teams take the field, court and ice (sorry Marlins, we'll see you in April). It's time to get into the spirit and give thanks to these icons who fed our sports craze for years—thanks, guys!
1. Dwyane Wade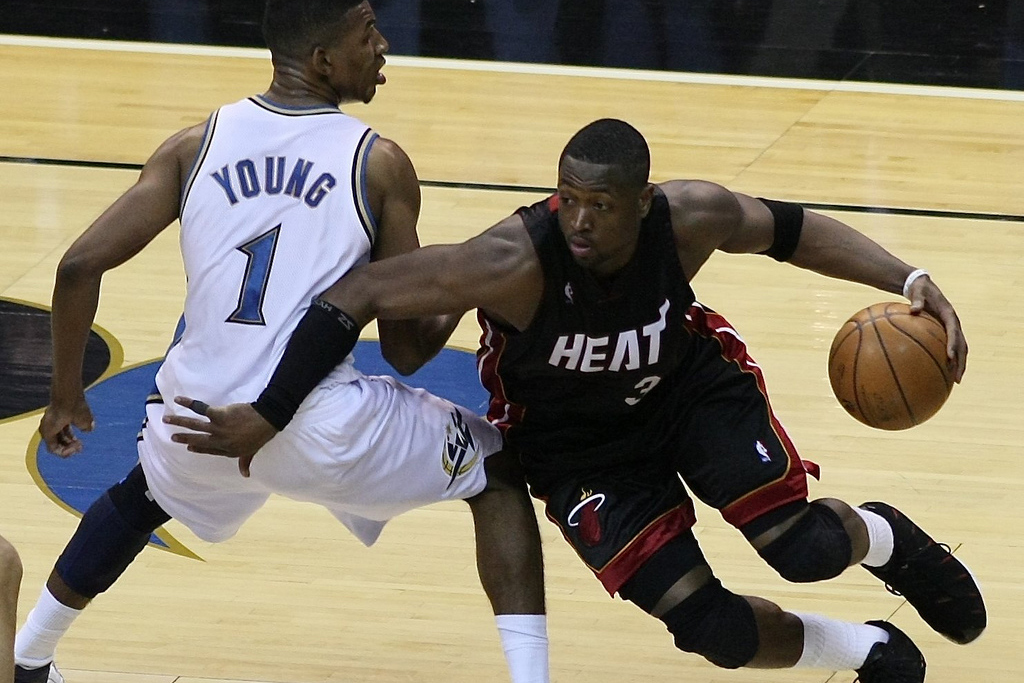 The "golden era" of Miami Heat basketball began when Wade was selected fifth overall pick in the 2003 NBA draft first round. All he did in his 13 years in the Magic City was guide the Heat to three NBA championships (2006, 2012, 2013), earn 12 All-Star game nods and go down as the organization's all-time leading scorer. He signed with the Chicago Bulls during free agency following the 2015-16 season. We miss you, D-Wade—and as the Heat said, the key is always under the mat for you.
Key stat: 20,221: points scored by Wade in 13 seasons in Miami, the 39th-highest in NBA history.
2. Don Shula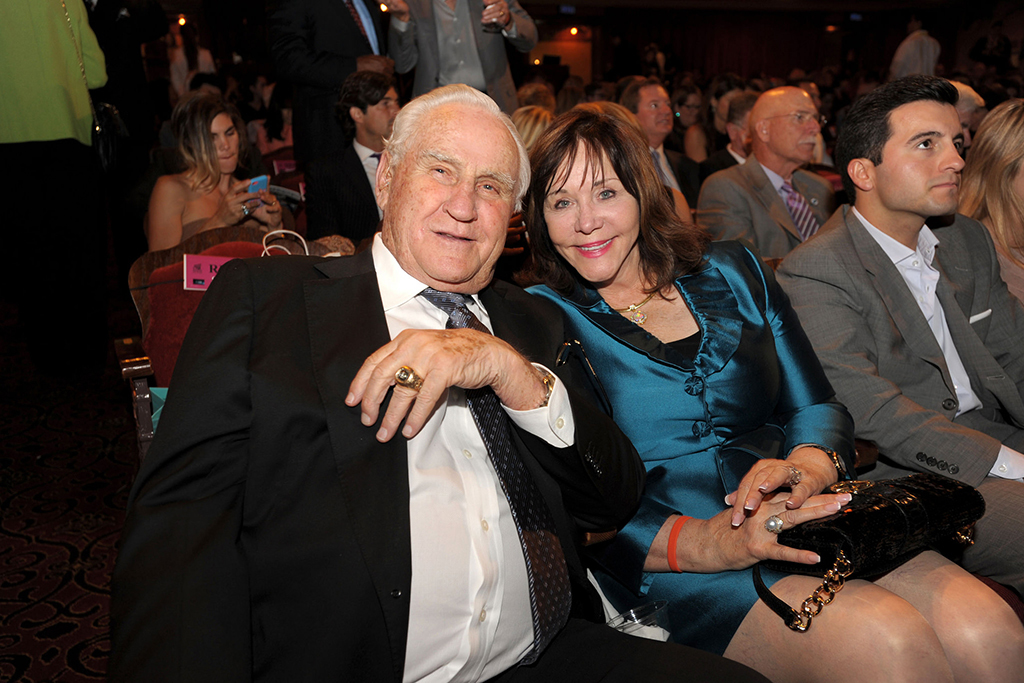 Considered among the greatest coaches in football history, Don Shula guided the Miami Dolphins to back-to-back Super Bowls in 1972 and 1973 – including the lone undefeated season in NFL history in 1972, when his Dolphins finished 14-0. The Hall of Fame coach won over 150 more games than he lost and finished with a 257-133-2 record in Miami in his 26 seasons before retiring in 1995. Most impressive might be the amount of champagne he's consumed in honor of that 1972 team, as no team has gone undefeated since.
Key stat: 328: career wins for Shula, the most by any coach in the history of professional football.
3. José Fernandez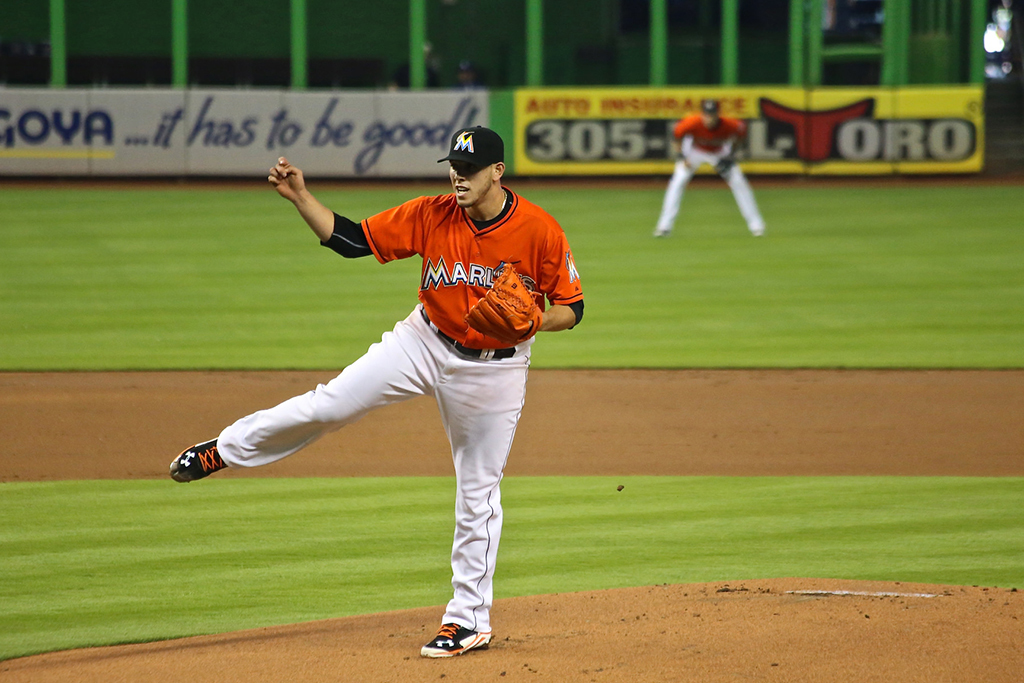 In the greatest tragedy in South Florida sports history, Miami Marlins pitcher José Fernandez died in a boating accident in September 2016. A budding star in MLB, Fernandez finished his career at age 24 with a 38-17 record, a career 2.58 ERA, 589 strikeouts in just 471.1 innings, two All-Star Game selections and 2013 National League Rookie of the Year honors. In early October, the City of Miami decided to name a street after Jose in honor of all he accomplished and the life he lived. RIP, Jose.
Key stat: 29-2: José Fernandez' dazzling win-loss record in 42 career starts at Marlins Park, where he was always on top of his game.
4. John Vanbiesbrouck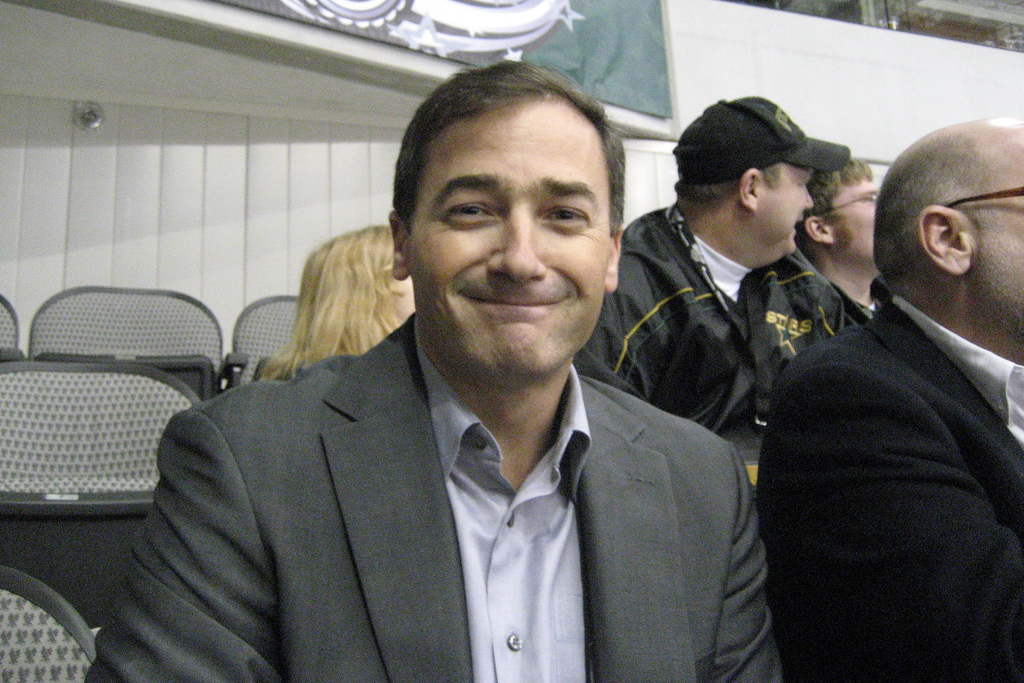 One of the greatest goalies in the history of professional hockey, John Vanbiesbrouck moved from the New York Rangers to the expansion Florida Panthers for its inaugural season (1993-1994). He finished his career in 2002 with 374 wins, including 106 for the Cats. Vanbiesbrouck coined the famed phrase "Rat Trick" after a notable Scott Mellanby performance in Montreal celebrated with plastic rats in a tradition that continues to this day.
Key stat: 374: the number of wins accumulated by Vanbiesbrouck, nicknamed "Beezer," becoming just the second American-born goalie to ever reach 300 wins
5. Howard Schnellenberger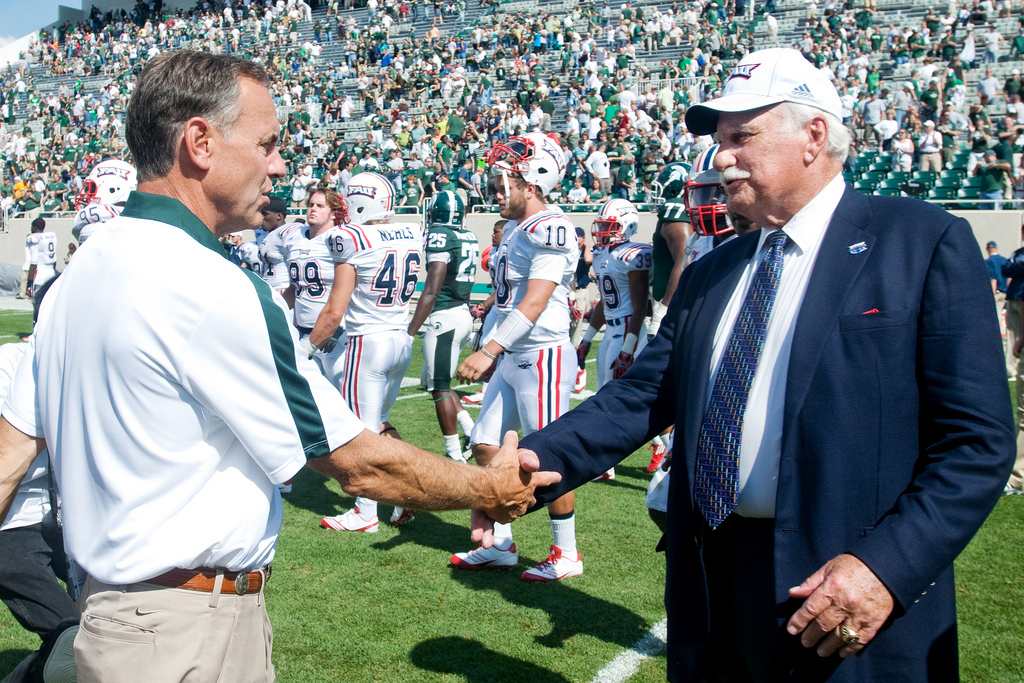 The man who put Miami football on the national landscape, Howard Schnellenberger guided the Hurricanes to their first national championship in 1983. Schnellenberger was as well-known for recruiting South Florida players (often called the "State of Miami") as for his signature tobacco pipe. He helped Florida Atlantic University transition to Division I before retiring as head coach in 2011, and now lives in Boca Raton, Florida. The U invented swagger, and Schnellenberger got it all rolling.
Key stat: 1: margin of victory by Schnellenberger's Hurricanes in the program's first ever football national championship at the 1984 Orange Bowl. Miami won 31-30 over No. 1 Nebraska.
6. Joey Cornblit
Credited with revolutionizing the sport, Joey Cornblit made his professional debut at Miami Jai-Alai when he was just 16 and a high school senior at nearby Miami Carol City Senior High School. Known by Jai Alai fans around the word as Joey, Cornblit made more than $100,000 per year during the 1970s and early 1980s. A 2015 inductee into the Florida Sports Hall of Fame, Cornblit retired at age 40 as the most successful American player in the history of the sport. The sport is still played at Miami Jai Alai to this day.
Key stat: At age 40, Cornblit retired from a sport for which he was recognized across the globe. Cornblit was known for his aggressive style and unreturnable kill shots.
7. Jeff Conine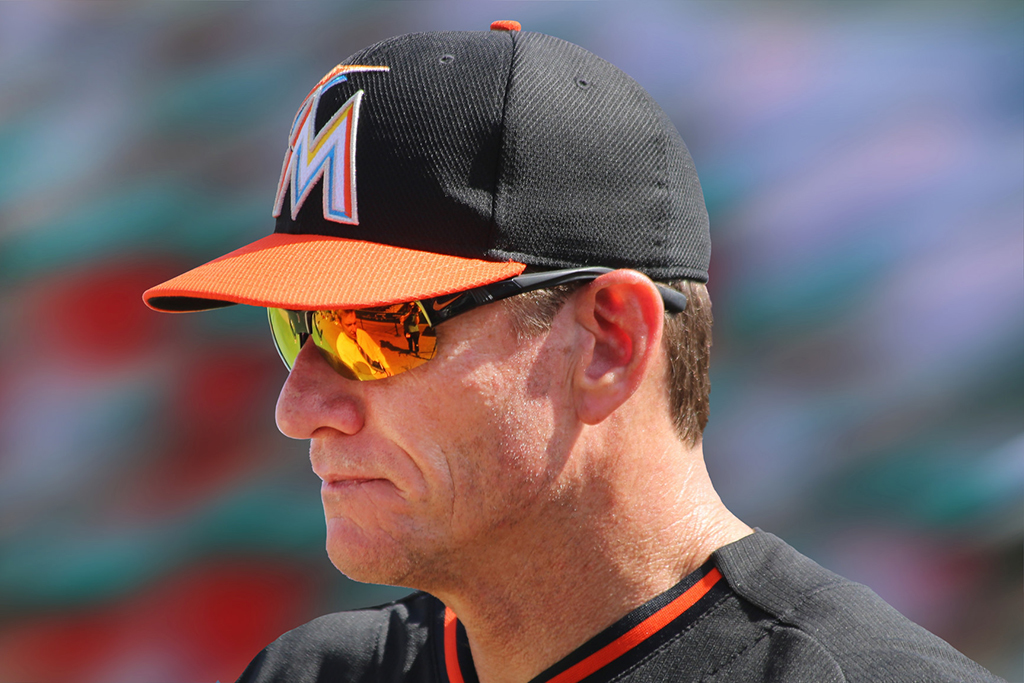 Nicknamed "Mr. Marlin" for his standout eight-year career with the Fish, Jeff Conine is among the franchise's all-time leaders in nearly every stat category. Conine was a member of the only two World Series Championship teams in franchise history, helping lead the Marlins to titles in 1997 and 2003. Now a broadcaster for Marlins games on Fox Sports Florida, Conine ended his career with 214 home runs, 1071 RBI, a .285 batting average and two All-Star Game selections.
Key stat: 1,005: career RBI for Conine during his time with the Marlins. He ranks second in the category, behind only Mike Lowell.
8. Dan Marino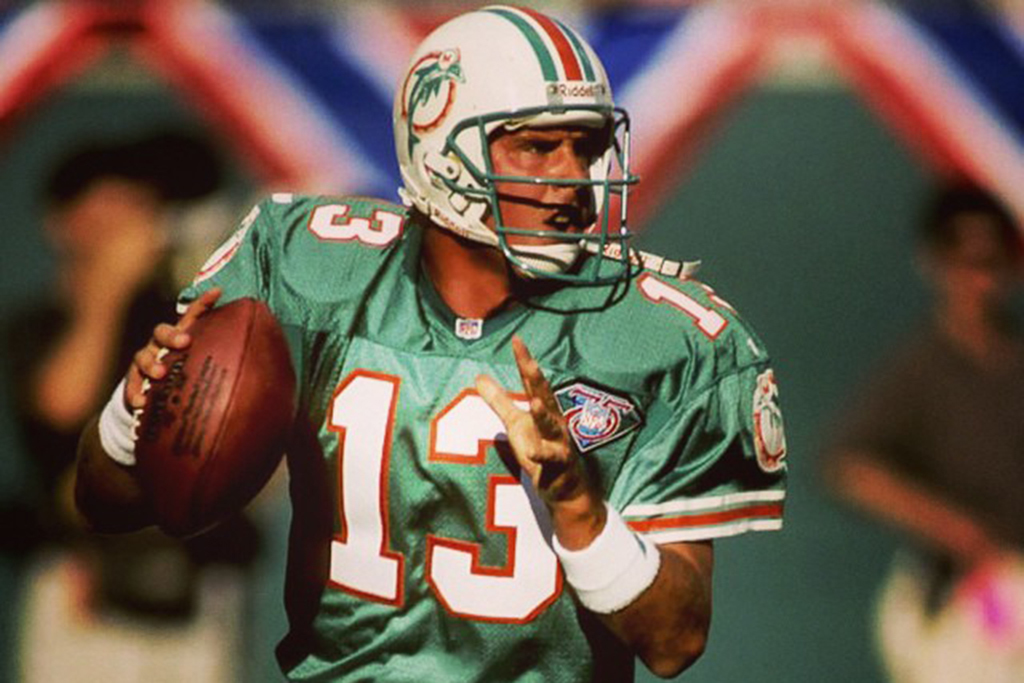 One of the most prolific quarterbacks in NFL history, Dan Marino spent all 17 years of his career with the Miami Dolphins before retiring after the 1999 season. Marino, who won the 1984 NFL Most Valuable Player Award in only his second professional season, was the franchise's first-round pick in the 1983 NFL draft. He finished his career with 61,361 passing yards and 420 touchdowns and led the Dolphins to 242 wins in his career. The only thing he didn't do? Win a Super Bowl.
Key stat: 5,084: yards thrown by Marino in the 1984 season, when he became the first quarterback to ever surpass the 5,000-yard plateau in a single year.
9. Gino Torretta
One of just two Heisman Trophy winners in University of Miami football history, Gino Torretta capped a dominant college career by winning the most prestigious award in college football in 1992. Torretta won not just the Heisman, but also the Maxwell Award (best overall player), the Davey O'Brien Award (top quarterback) and Unitas Award (top senior quarterback) in his final go-round with the Canes. He was a member of two national championship teams (1989, 1991) and is largely responsible for keeping the tradition of swag alive at The U.
Key stat: 3: games in Torretta's Miami career that rank among the most prolific in history. Torretta threw for 485 yards against San Diego State in 1991 (second), 468 against San Jose State in 1989 (third) and 433 against Iowa in 1992 (seventh).
10. Ron Fraser
Before the Marlins, the HEAT or the Panthers was Miami Hurricanes baseball. The man to thank is Ron Fraser, whose legacy lives on at wacky Mark Light Field, one of college baseball's most beloved ballparks. Known just as much for his marketing of the sport as his two national championships in 1982 and 1985, Fraser invented the first baseball-only college mascot (the Miami Maniac), and road tripped to ESPN studios in Bristol, Connecticut, pleading in-person with execs to have the sport carried on TV. He won that battle, and ESPN has been carrying the College World Series ever since.
Key stat: 1: jersey number worn by Fraser that was retired. Fraser was nicknamed "The Wizard" of college baseball for his success both on the field and off, and for bringing college baseball to the national landscape.
Want more? Sign up here to stay in the know.