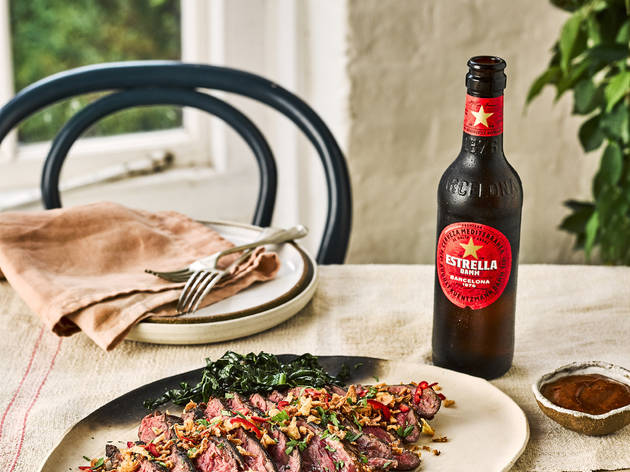 Nine delicious beer and food pairings to try in South Florida right now
The Estrella Damm Culinary Journey invites South Florida's finest restaurants to create bespoke dishes to pair with the much-loved Spanish beer. Here are nine of our favorites...
Ready to take your dining game to the next level this fall? The Magic City's got a new specialty dining menu, and this one comes with an ice cold beer. From now through November 30, Estrella Damm is bringing its Culinary Journey to South Florida, where over 50 restaurants around Dade and Broward have developed special dishes to pair with the fabled Spanish beer, which has been brewed in Barcelona since 1876. Even better, each of the specials comes with a fresh Estrella Damm. And while this is an ideal opportunity to get out and explore some of South Florida's best restaurants, here are our picks for the best spots to try.