We asked, and more than 200 of you answered: Which shuttered Miami businesses would you like to bring back from the dead? It's a pertinent question, especially considering how quickly things open and, sadly, close in this city. Most of the time, these ill-fated Miami businesses fade out like a bad TikTok trend, scarcely remembered again. But there are plenty of dearly departed Miami gems, from restaurants to clubs and cafés, that have left a lasting impression even after their time has passed. Given a choice, we Miamians would gladly resurrect these spots—even if it meant they came back a little bit…different. 🧙‍♀️
RECOMMENDED: Guide to Halloween in Miami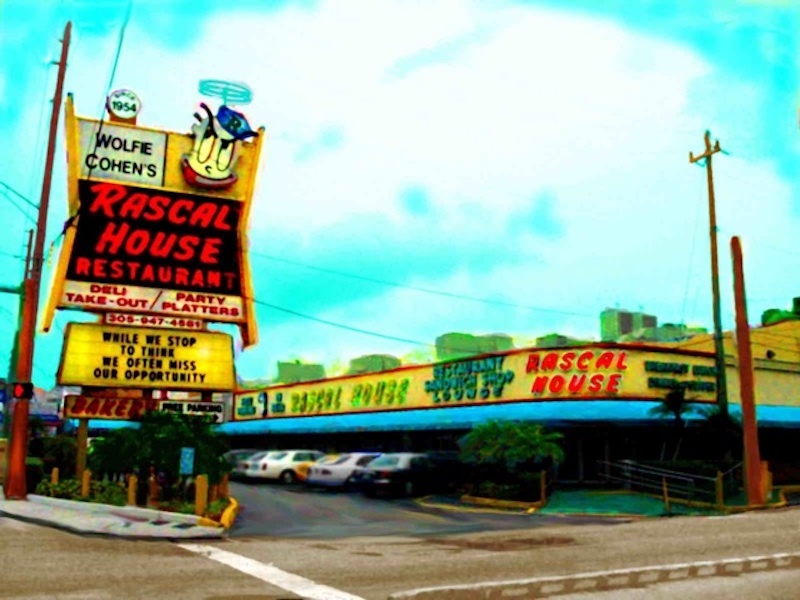 1. Wolfie Cohen's Rascal House
This iconic, Miami Modern-style Jewish deli at the intersection of 172nd Street and Collins Avenue in Sunny Isles Beach opened in 1954, catering to snowbirds with famous dishes including a cheesecake that was offered on PanAmerican flights between Miami and New York. It closed in 2008.
2. Bardot
One of the first to come up in the Wynwood Art District, this intimate, low-lit hipster haunt was best known for its fresh and progressive musical programming covering all bases from emerging rappers to next-up superstar DJs, and independent artists of all kinds. (People also miss its next-door sister restaurant, Gigi.) Bardot and Gigi closed in 2017.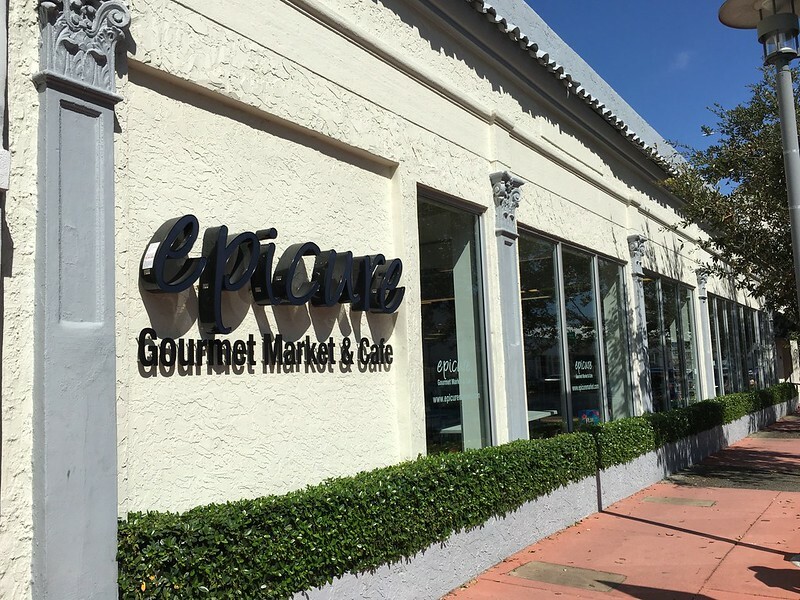 3. Epicure Gourmet Market & Café
This gourmet market in a prime location off Lincoln Road in South Beach was pricey, but worth it, especially the kosher deli. It also boasted a fine butcher and an excellent bakery with some of the best black-and-white cookies around. It closed in 2022.
4. Mansion
A longtime staple of Miami Beach's nightlife scene, Mansion provided a home for top DJs such as David Guetta, deadmau5 and Skrillex, hosted parties for P Diddy and Jay-Z, and featured live performances by Prince and Velvet Revolver. It closed in 2015.
5. Purdy Lounge
During the week, dimly lit, red-walled Purdy was an unassuming and comfortable South Beach respite for locals who wanted to escape the tourists. On the weekend, it drew the Causeway Crowd, whose main goal was dancing and scoring. It closed in 2020.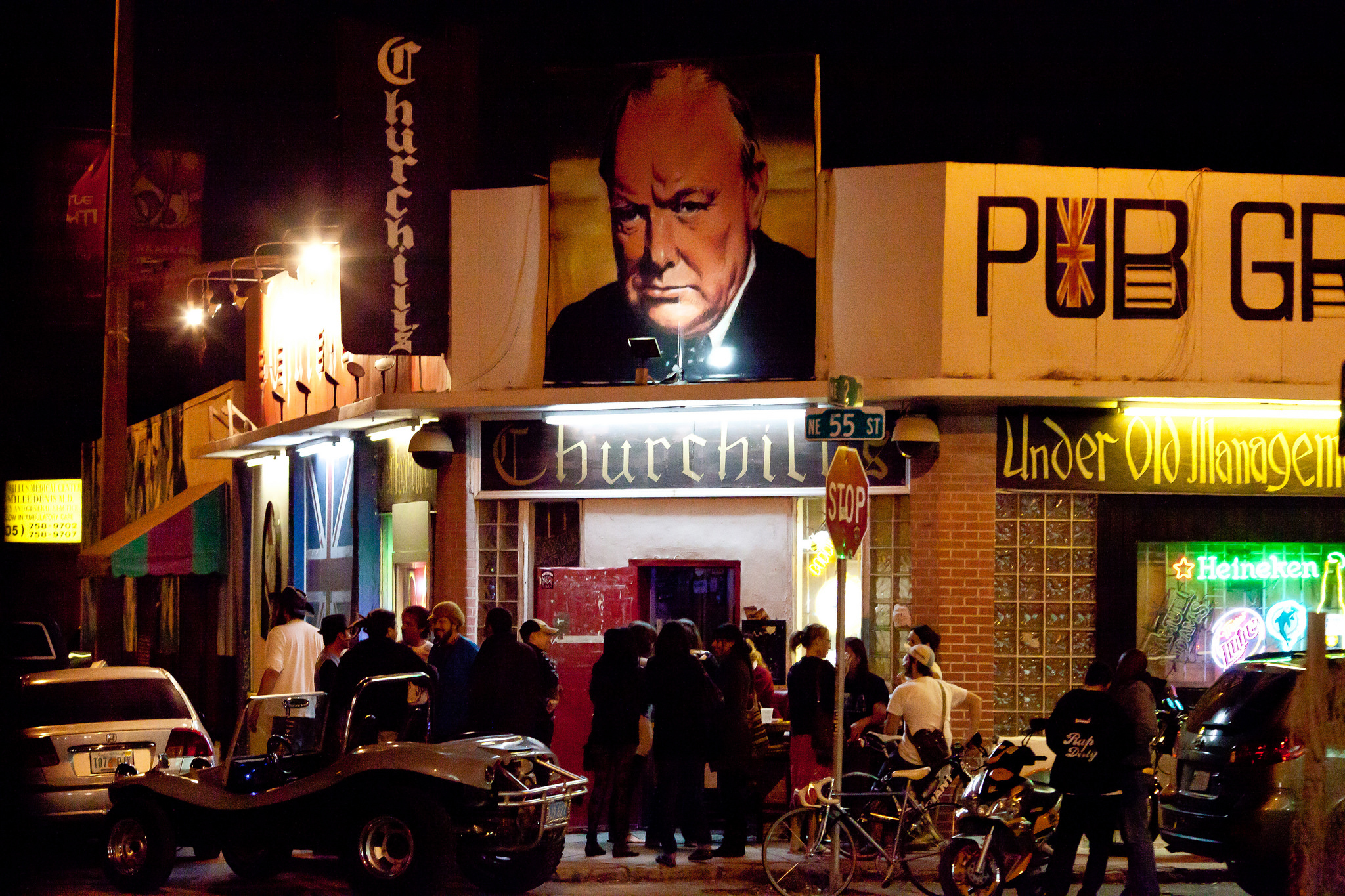 6. Churchill's Pub
One of the city's most legendary venues for live music, Churchill's shuttered at the outset of the pandemic and has been sitting empty since. The historic venue with its big red double-decker bus parked out front had been a fixture in the scene since opening in 1979, hosting emerging talent in a gritty, unpretentious space.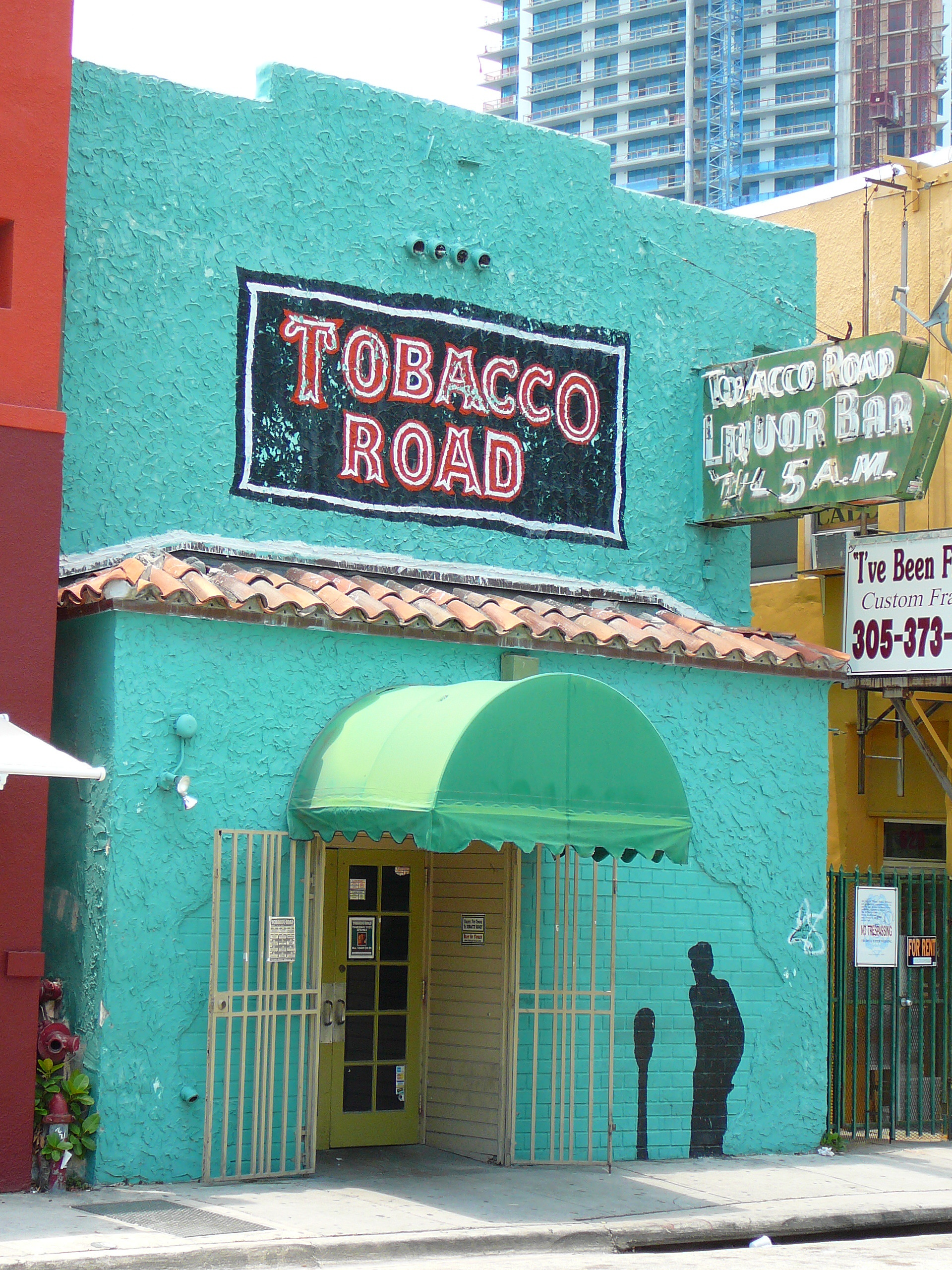 7. Tobacco Road
Tobacco Road, which held the title of Miami's oldest bar with a liquor license dating back to pre-Prohibition, was the one local spot that felt like part of the South, and blues stars such as B.B. King even performed there. It closed in 2014.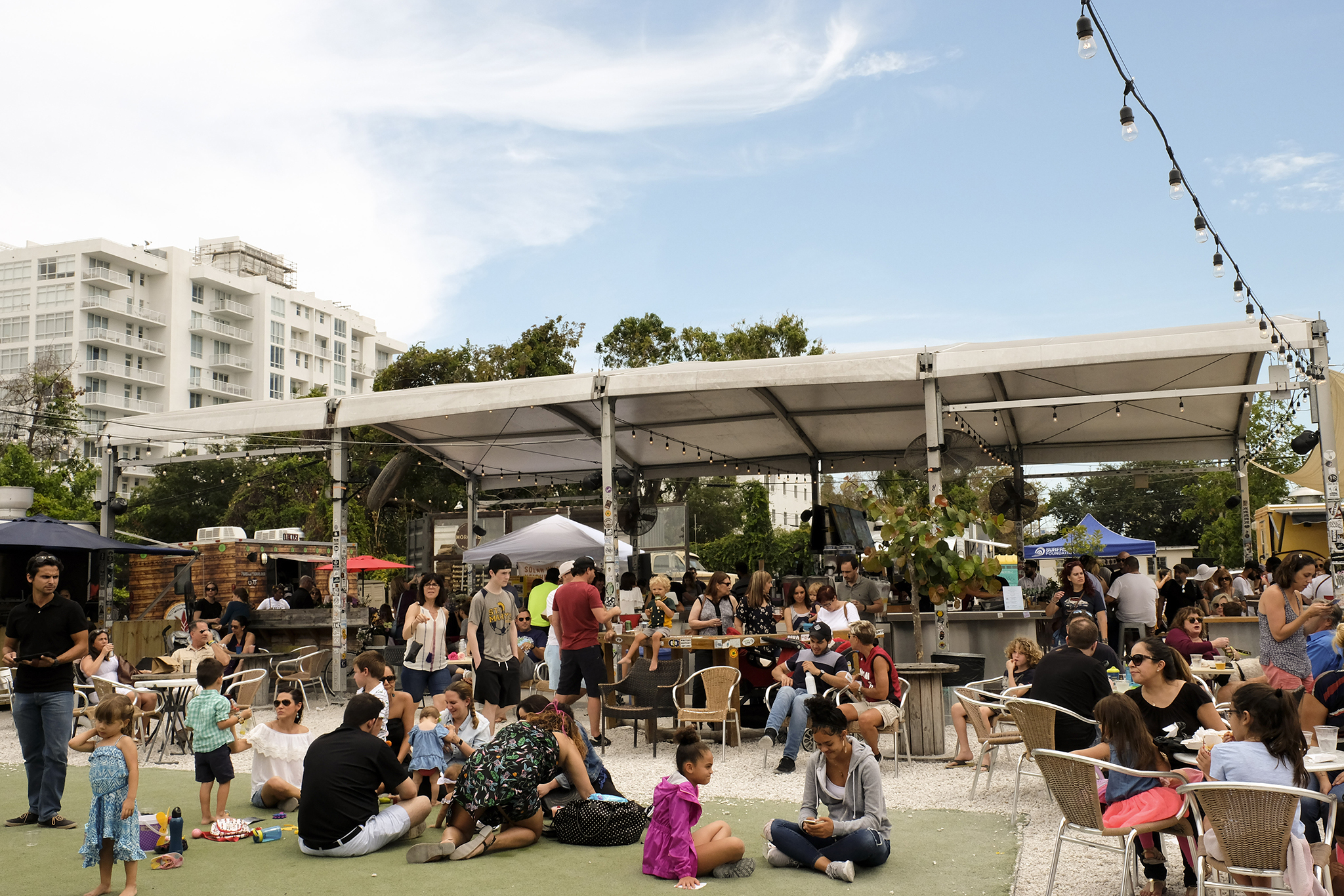 8. Wynwood Yard
What started as a communal outdoor space with local food trucks and a humble bar became a one-stop shop for Wynwood culture. On any given week you'd find workshops, markets and delicious things to eat. Shakira even stopped by for a surprise show one time. It closed in 2019.
9. The Beverly Hills Café
This legendary Miami Lakes restaurant known for its homemade soups, salads and assortment of Mexican eats shuttered suddenly after 43 years in business, in 2022.
10. The Pawn Shop
This cavernous, tongue-in-cheek South Beach pawn shop turned hotspot featured a big yellow school bus bar and an Airstream trailer VIP room. We loved the jetliner fuselage, which had loads of legroom.
11. Grand Central
The downtown diamond in the rough booked top names in dance, hip-hop and bands both nostalgic (The Breeders, The Jesus Mary Chain) and cutting edge (Purity Ring). Audiophiles also enjoyed the venue's upstairs loft space, The Garret, which also birthed a pretty famous Miami hip-hop party, Peachfuzz.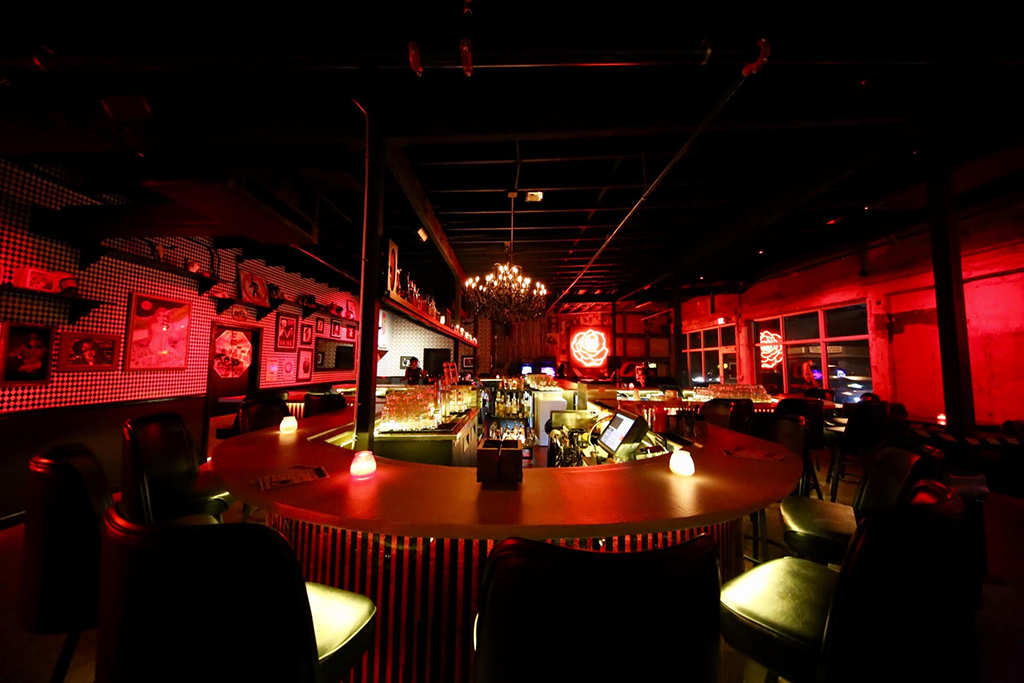 12. Las Rosas
On the edge of Allapattah, grungy Las Rosas blended right into the industrial vibes of its block. There were multiple rooms, a stage in the middle of the venue that hosted a rotation of local acts, and an outdoor lounge where smokers mingled on wooden picnic benches. It closed in 2022.
13. The Vagabond
This pioneering Downtown hipster bar featured two spacious interior rooms and a sprawling outdoor patio. In its six-year life, it hosted countless indie bands and international DJs, including Matthew Deer, Crocodiles, The Juan Maclean and more. It closed in 2014.
14. Buck 15
This hard-to-find second-floor hangout in South Beach played everything from hip-hop to bar mitzvah faves. It was popular among locals and also for its bustling Thursday gay nights.
15. China Grill
The cavernous China Grill was a celeb hotspot and culinary experience not to be missed. (The crispy spinach was Oprah's favorite, apparently). A predecessor to Miami's now ubiquitous club-restaurants, it also featured a private sushi den at the back, along with the Kobe Club, a dark and decadent supper club that served Wagyu beef under a canopy of 2,000 Samurai swords.