The moon's shining brighter—and a whole lot bigger—over Miami starting March 9. London-based artist Luke Jerram's larger-than-life "Museum of the Moon" installation will make its home in Coral Gables, lighting up Ponce Circle Park for three consecutive weekends.
The internationally touring art exhibition arrives in Miami thanks to the Coral Gables Community Foundation and the City of Coral Gables, the same team that brought us the Instagrammed-to-death Umbrella Sky experience.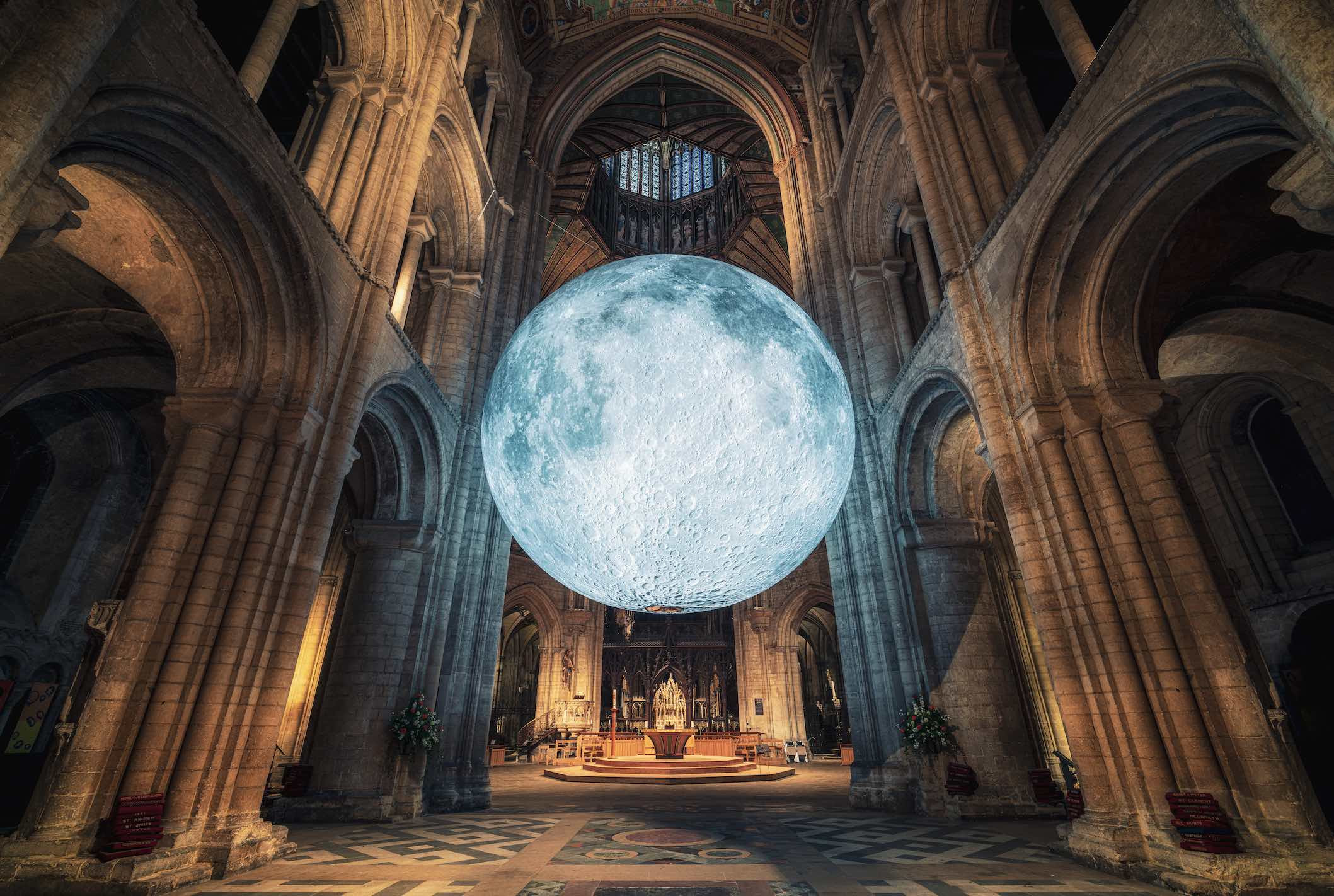 Jerram's "Museum of the Moon" is a 23-foot wide replica of earth's nearest celestial neighbor, rendered awe-inspiringly life-like through its use of 120-dpi NASA imagery of the lunar surface. The glowing orb, suspended nearly at arm's length, makes for a magical backdrop amidst the greenery and water features of historic Ponce Circle Park.
An accompanying MOON Over The Gables event series includes live music, a screening of E.T., performances from the Miami Royal Ballet, a Goodnight Moon Pajama Party, moonlight yoga and a Howling at the Moon event for dog lovers. The full schedule is available on their website.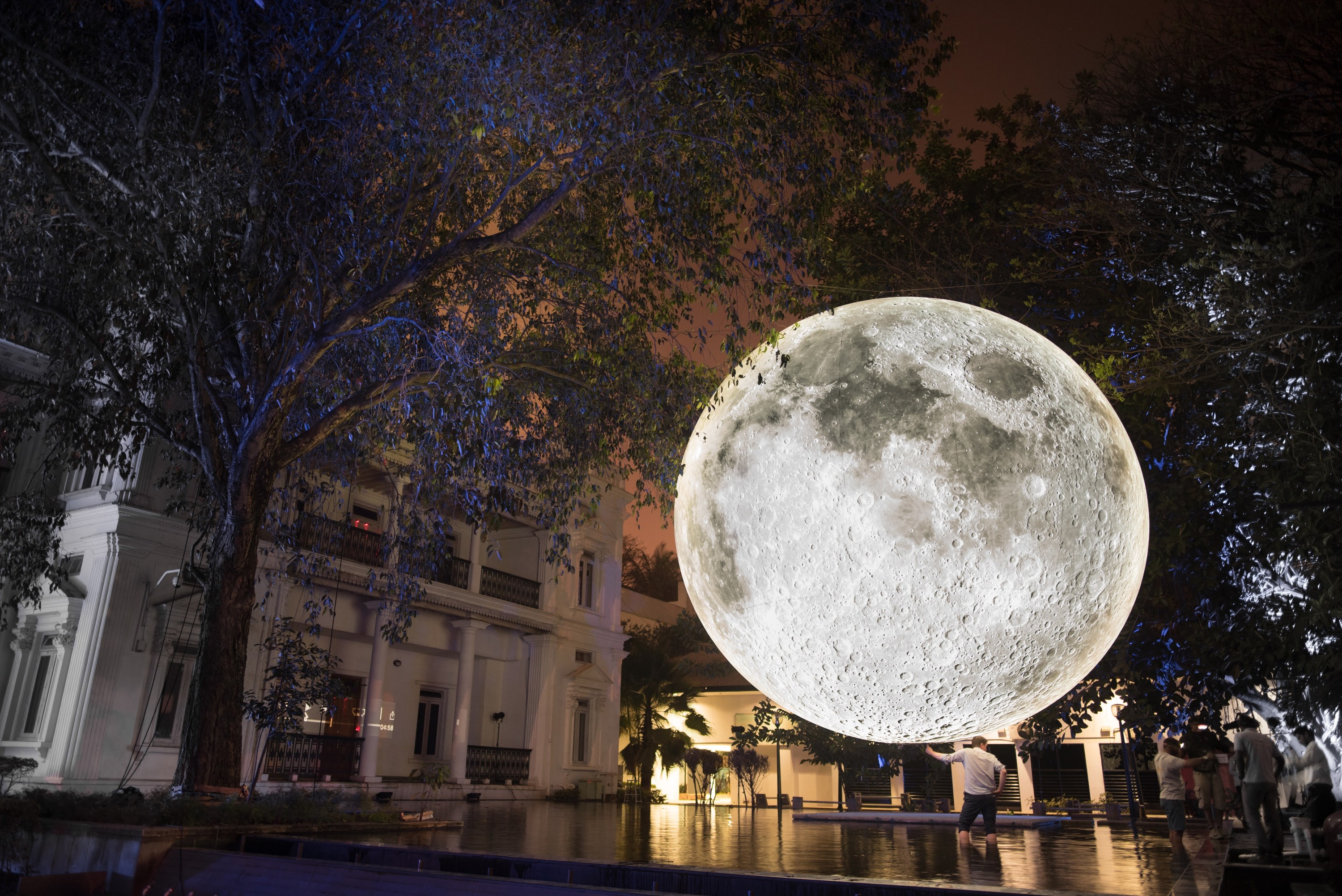 The "Museum of the Moon" has previously lit up the likes of the Bristol Cathedral in the United Kingdom, the Beijing Olympic Water Cube, the Filux Festival in Mexico and other landmarks worldwide, inspiring more than 20 million people in its lifetime. The Moon rises at sundown in Coral Gables on Thursday, Friday and Saturday, March 9 to 11; March 16 to 18; and March 23 to 25.