On October 4, in the midst of an action-packed Billboard Latin Music Week headlined by Shakira, La Escala Sonora mini-festival takes over Miami Beach Bandshell with a lineup of rising Caribbean artists including Villano Antillano, Rafa Pabön, YEИDRY, RaiNao, Letón Pé and Calacote.
A more free-spirited, family-friendly alternative to Billboard's "biggest week in Latin music," the indie showcase features a jam-packed six acts in under five hours, with island cuisine on offer, too.
Before launching Escala Sonora as a live music series in 2021, Miami-based promoters Mishu had gifted the city with performances from coveted indie artists like The Flaming Lips, M.I.A., alt-J, Chromeo, MGMT and Sofi Tukker via its House of Creatives Music Festival (HOC Fest) at Historic Virginia Key Beach Park.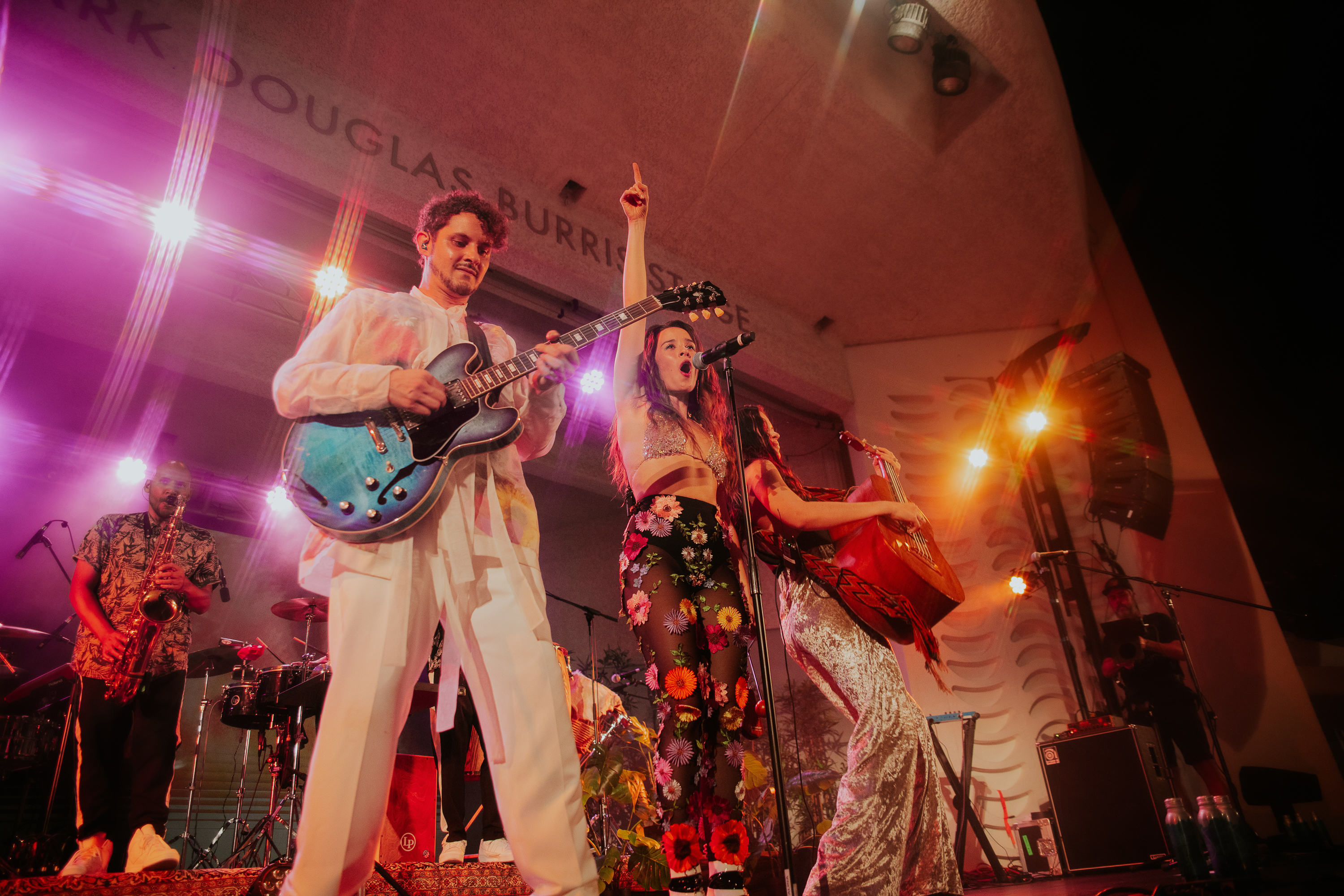 After four successful years of producing HOC Fest, Mishu took time off during the pandemic to refocus its vision as a company and came to the conclusion that bringing consistent one-off shows to Miami would deliver more value than one big annual event.
The result was Escala Sonora, a new brand focused on platforming Latin artists in Miami. Over the last couple of years, the live music series has gained momentum with its sold-out concerts around South Florida. Everyone from Mexico's Little Jesus and Caloncho to Colombia's Monsieur Periné and Venezuela's Los Amigos Invisibles has graced stages at Gramps, Miami Beach Bandshell, the Citadel and others.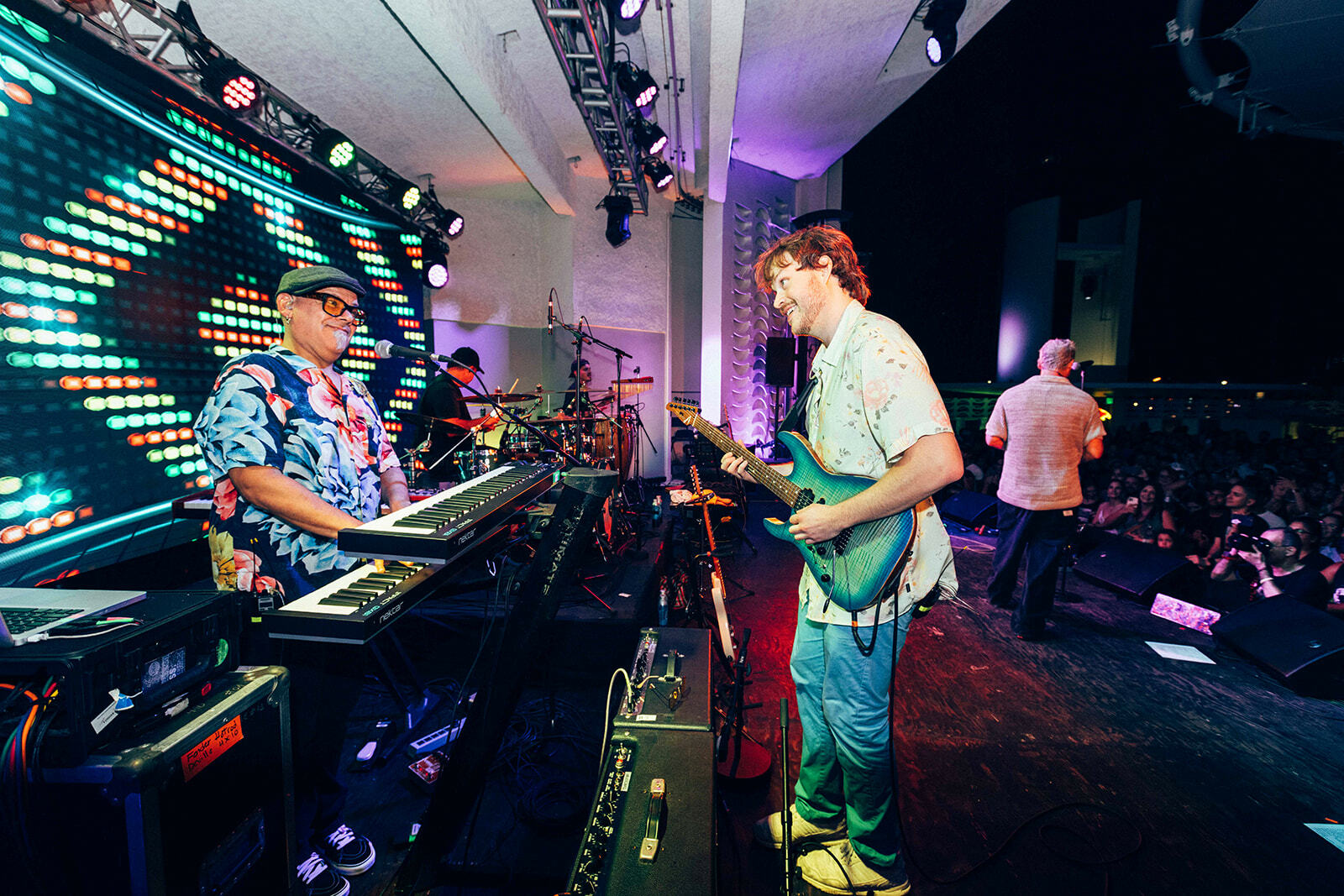 The upcoming La Escala Sonora marks a pinnacle moment for the brand, merging the U.S. and Latin music markets in an iconic beachside venue where artists can showcase their work and connect with fans.
Ahead of the show, we caught up with headliner Villano Antillano, the phenom who was recently featured in Rolling Stone as a Puerto Rican female artist changing the game for the urbano genre. On the heels of a six-stop North American tour sprint in August, the trans rap star took some time out to chat with us about what's new and next in the world of Villano Antillano.
Time Out: Where are you now and what have you been up to lately?
Villano Antillano: I'm home in Puerto Rico. I had to regroup and come home because I'd become homesick and my creativity and artistry had begun to suffer. I've been reconnecting with important energy sources for me.
How has life changed since
La Sustancia X
dropped in 2022?
I mean, life only moves forward, right? I'm older and wiser than I was when I conceived that album, and a lot more awake to things I was oblivious to before. If anything I've collected a whole lot more rage, and I wish it wasn't so, but it is. Life is still great though. I'm very thankful for the people I love and the things we've gotten to achieve, in spite of all of the things we endure.
What was your goal with the album—what did you want your debut LP to say about you?
My only goal was to tell my stories as perfectly as I could and bring forth a body of work that was cohesive, magnetic and enthralling. It's crazy to say, but it took me until recently to understand that things like that are practically extinct in the industry today. It's just not about the art anymore and there are very few artists telling their own stories.
I owe it to all of my babies out there—

mis demonias.

Somebody has to tell our stories.
What can we expect from your live show?
I bring a lot of raw energy and Caribbean power/magic to my performances. As my catalog continues to grow, I have more and more fun on stage, there's an increasing number of cool things I can do or mesh into my performance, and I love connecting with others through that.
What's the most interesting thing happening in the Puerto Rican music scene right now?
Puerto Rico has reached new heights with regards to the number of new artists dominating within El Movimiento and I'm so happy to see it. It's all the more exciting for me because I see a lot of girls I was rooting for winning in some way, and that keeps me going.
What's coming up next for you?
I'm focusing on new music and special projects after so much time spent on the road touring. I'm going back to the basics for a bit because I have so much to say now that I didn't before, and I owe it to all of my babies out there—mis demonias. Somebody has to tell our stories.