People are baking up a storm at home these days. How do we know? For one, it's suddenly become damn near impossible to find flour in stores or online. Also, we can't scroll our Instagram feeds without coming across at least one fresh-baked loaf of sourdough purportedly whipped together with "stuff you can find in your pantry." It's not exactly surprising. We can't think of many activities as soul-soothing as baking—and getting to stress-eat the fruits of your labor afterward is just an added perk.
Of course, we're not all master bakers and, left to our own devices, are prone to one or two (or five) misses in the kitchen. Rather than mess around and risk botching precious ingredients, we've tapped one of the best in the game, executive pastry chef Dallas Wynne of Stubborn Seed (currently open for takeout and delivery), to share a few pro tips. Follow her advice, and your at-home baking journey should be smooth sailing from here on out.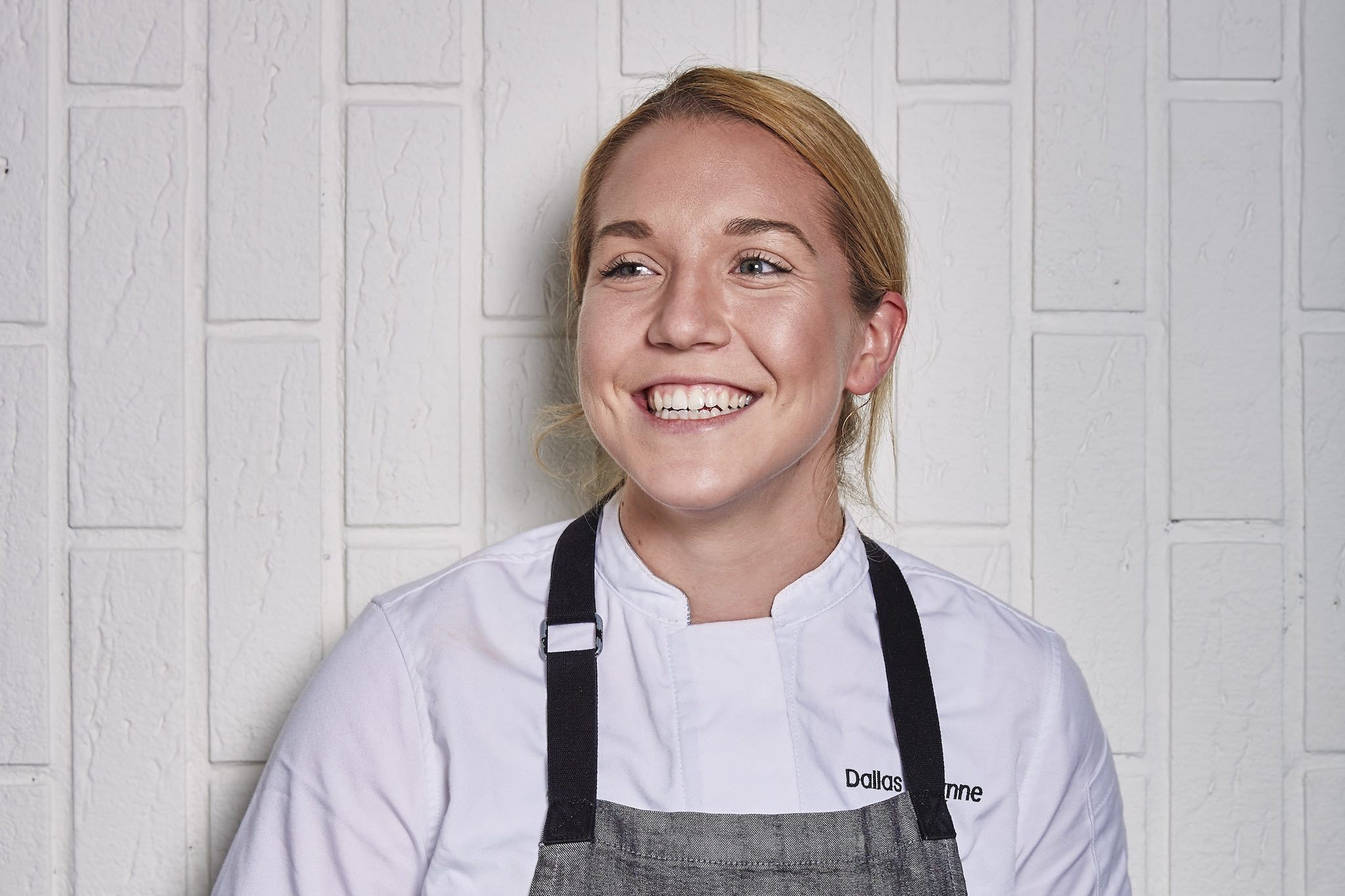 1. For a baking powder substitute, use cream of tartar.
View this post on Instagram
Fresh out of baking powder? Rummage your pantry for the cream of tartar you probably use about once a year when a recipe calls for it. "Baking soda is an alkaline base, which helps your baked goods create carbon dioxide when mixed with an acid," says Wynne, who might as well be a chemist if you ask us. "Baking powder already has the properties needed to create carbon dioxide—it just needs moisture to react. That's why we combine our baking soda and cream of tartar (an acid) to substitute." Mix ¼ teaspoon of baking soda with a ½ teaspoon of cream of tartar, then use it as a 1:1 substitute for baking powder (in other words, if your recipe calls for ½ teaspoon, use ½ teaspoon of your mixture).
If you plan on storing this substitute mixture for future baking purposes, Wynne recommends mixing in about ¼ teaspoon of cornstarch, which will prevent any changes to the mixture from occurring until used.
2. For a buttermilk substitute, use distilled white vinegar or lemon.
View this post on Instagram
"Buttermilk can be difficult to find at times and pricey at that," says Wynne. "An easy alternative is to mix 1 tablespoon of distilled white vinegar or lemon juice and mix it into 1 cup of whole milk. Allow this mixture to sit for five minutes and the dairy will start to thicken. Substitute this mixture out in a 1:1 ratio."
3. To achieve whipped cream perfection, chill your tools first and avoid over-whipping.
View this post on Instagram
To start, Wynne highly recommends chilling your bowl and the whisk that you'll use to make your whipped cream. "Next, I like to use a very basic formula to make a balanced whipped cream: 2 tablespoons of granulated sugar, 1 cup of heavy cream, 1 tablespoon of Greek yogurt or sour cream and a dash of vanilla. Place all of your ingredients in your chilled bowl and whisk until soft/medium peaks form. Overwhipping your cream will create a butter-like consistency."
4. Use a little bit of math for more successful gluten-free substitutions.
View this post on Instagram
"If flour is the only thing in your recipe that contains gluten, you can substitute it out by using a gluten-free flour mixture," Wynne says. "King Arthur Gluten-Free Flour or Bob's Redmill are my go-to blends. For the most accurate conversion, it's best to do a little math and use a kitchen scale: 1 cup of all-purpose flour weighs 142 grams; however, 1 cup of gluten-free flour weighs 122 grams." This means that if you use your gluten-free flour as a substitute and use a cup measure instead of a scale, your mixture could come out a little wet, Wynne warns. "If you don't have a scale, I suggest using 1 cup plus 2 tablespoons gluten-free flour for every 1 cup of all-purpose flour. For example, if your recipe is calling for 3 cups of all-purpose flour, you would use 3 cups plus 6 tablespoons of gluten-free flour."
5. Don't pack down your dry ingredients while measuring unless specified.
View this post on Instagram
"To achieve a properly mise-en-placed recipe when measuring your dry ingredients, it's important not to pack down any ingredient unless specified," says Wynne. "If you're measuring flour, you should use a separate utensil to scoop the flour out of the bag and into your cup measure and then level it off. Do not scoop your cup measure into the bag of flour and push down the top, since that will increase the amount of flour and you'll end up with a dry product."
6. For an even bake, use the center rack and rotate your baked goods.
View this post on Instagram
If you have a conventional oven at home, which most of us do, you can be faced with the issue of uneven baking, Wynne says, since a conventional oven's source of heat comes from a stationary element as opposed to a convection oven, which uses air circulation to evenly distribute the heat inside the oven. "An easy way to help get even baking in a conventional oven is to bake in the center rack of your oven and to rotate your baked goods half-way through the baking process so that, if there is a hotspot in your oven, it isn't in the same place throughout the entire baking process."
7. Patience is a virtue when it comes to storing your bakes.
View this post on Instagram
"When storing your baked goods, it's important to make sure that they have completely cooled off before putting them into an airtight container," Wynne advises. "Patience is a virtue. But hey, at least you have the wonderful smell of fresh baked goods lingering throughout your kitchen! If the items are still warm, they will cause condensation inside of your container and things could get a little funky."
8. Temperature matters.
View this post on Instagram
Pay attention to your recipe. If it specifies a temperature for your ingredients, it is key to follow those directions, says Wynne. "If it's 'room temperature butter' that you're after, either pull the butter the day before your baking adventure, or at least a few hours—or take the risk of microwaving in very small increments to have a butter that you can leave a deep fingerprint in without melted butter being visible." Room temperature eggs are also a common requirement of recipes. "If you haven't pulled them out in advance, you can place your eggs uncracked in a small bowl and allow room temperature water to run over them for a few minutes," Wynne says. "This will warm up your eggs without cooking them."
9. Use coffee to round out chocolate flavors.
View this post on Instagram
"Any time I'm making a primarily chocolate baked good (for example, brownies or chocolate cake), I add a touch of coffee. This helps to round out the chocolate and, for me, it makes the cocoa flavor really stand out. I use a very small amount if I'm not trying to have a coffee flavor profile. Or, if I'm in the mood, I will completely substitute out the water in a recipe with brewed coffee. It's completely up to your taste!"
10. Don't be afraid of salt.
View this post on Instagram
"I've found throughout my career that a lot of people are afraid of salt when working with sweets," says Wynne. "For me, salt is an essential ingredient in nearly everything I make, especially in baking (with the exception of meringues and whipped creams). If you are making something at home, don't be afraid to add in a few pinches of salt or top off your cookies with sea salt. Just a little goes a long way when it comes to balance."
Want more? Sign up here to stay in the know.