You've seen his work around Miami and, if you've noticed it here, you've likely also spotted it in cities around the country and even the world: bright orange circle, huge, chipped grin, with a tiny teardrop on its cheek and a little stem and leaf for hair.
Street artist Adam Vargas, known as Atomik, has been drawing his signature orange figure since 2008, inspired by the demolition of the historic Miami Orange Bowl and its mascot, Obie. But he's been making his mark around South Florida since his Kendall school days in the mid-'90s.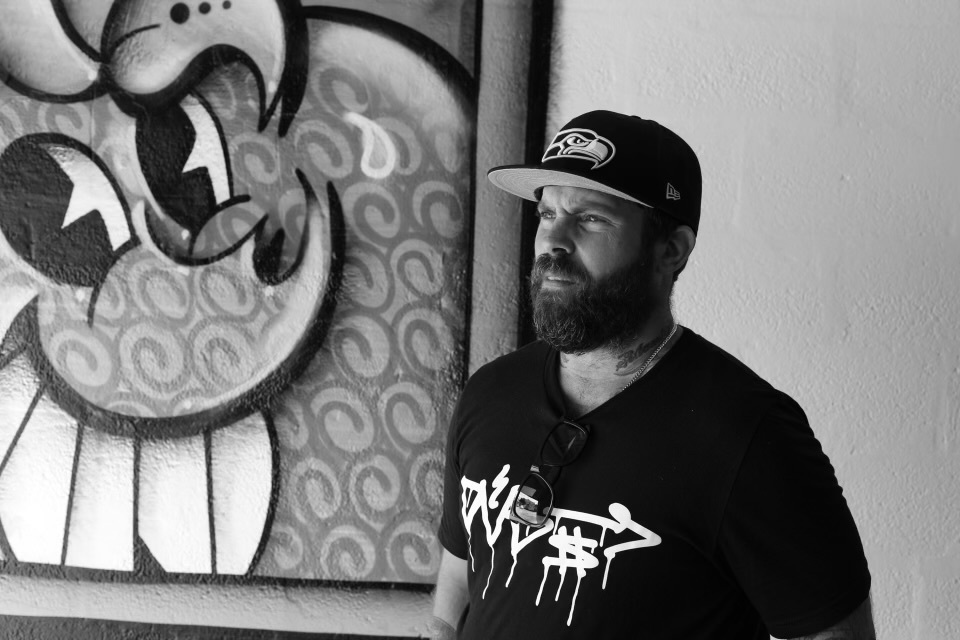 "I'm from Devon-Aire Villas #4, which is right across the street from the Hot Wheels," he says, referring to the roller skating rink where young taggers would congregate and his love for the art form was born.
In the span of his decades-long career, Atomik's practice has expanded to include everything from commissioned murals and neon signs to life-sized sculptures and collectible toys. But graffiti-writing remains his primary compulsion.
"I'm just a robot," he tells us, jetting from city to city, "copy-and-pasting" his unmistakable icon wherever it will make an impact: walls, water towers, trains, trucks, utility poles, power grids. Trained in graphic design, he lets the places he visits impart their unique color palettes and textures, influencing the styles, shades, treatments and even the tools he uses to create each piece.
View this post on Instagram
"If the country or city I'm visiting doesn't have spray paint, I might have to use some cheap spray, acrylic, vinyl, a roller or brush," he says. Recent trips have included Sao Paolo, Guatemala, Santo Domingo, Puerto Rico, LA, San Diego, Chicago, St. Louis, Houston and Seattle. His first overseas tour post-COVID will be an upcoming "spraycation" trip to Manila with his street artist buddies.
"I love to meet new people, see new scenes and cultures, different languages and currencies, landscapes and architecture—the whole nine," Atomik says. "That definitely inspires me and motivates me to keep painting and bring new things I've seen and learned to my city."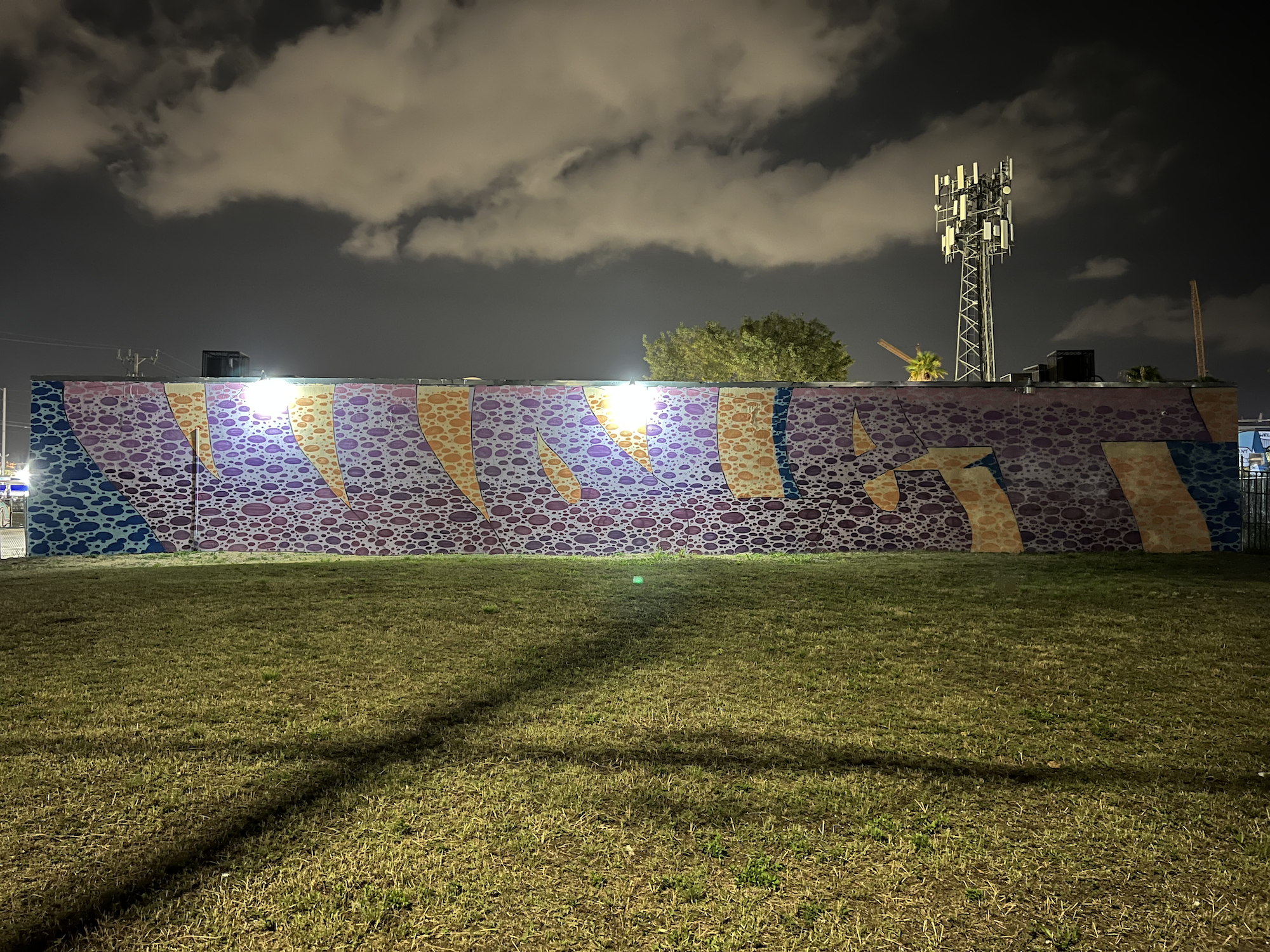 Of course, Miami is still home for Atomik and, as long as he's around, it's a safe bet he's working on something new here. Currently, it's a massive lettering mural in Wynwood at 1929 NW 1st Avenue, commemorating the fourth birthday of his daughter, Violet.
And then there's his upcoming showcase at Time Out Market Miami (March 23, 5pm) during Miami Music Week. He's teamed up with another local talent, DJ Manuvers (the man behind the long-running The Love Below parties), for a night of good food, live art, a Q&A and certified-fresh tunes.
View this post on Instagram
The artist will be on-site at the South Beach food hall participating in a moderated Q&A. He'll also be doing live drawings on poster and small canvas, which will be available for purchase, along with other autographable collectibles like paintings on signs, shirts and stickers.
Browse the pop-up shop and admire works from the graffiti master's 28-year career displayed on the Market's massive LED screen while vibing out to Manuvers and a lineup of DJs hand-selected from his inner circle, including Pazmal and Jay.Wav.