For those who've been before, the orange "NO OUTLET" sign at the corner is like Pavlov's bell, a visceral signal that something delicious is waiting down this untidy suburban alley.
Continue a block or so down the narrow street before dead-ending at a collection of mismatched tables. It's all shaded by a row of Australian pines. The smoker is off to the left, a rig the size of an offshore boat, with a line of smoke trailing up like they've picked a new pope.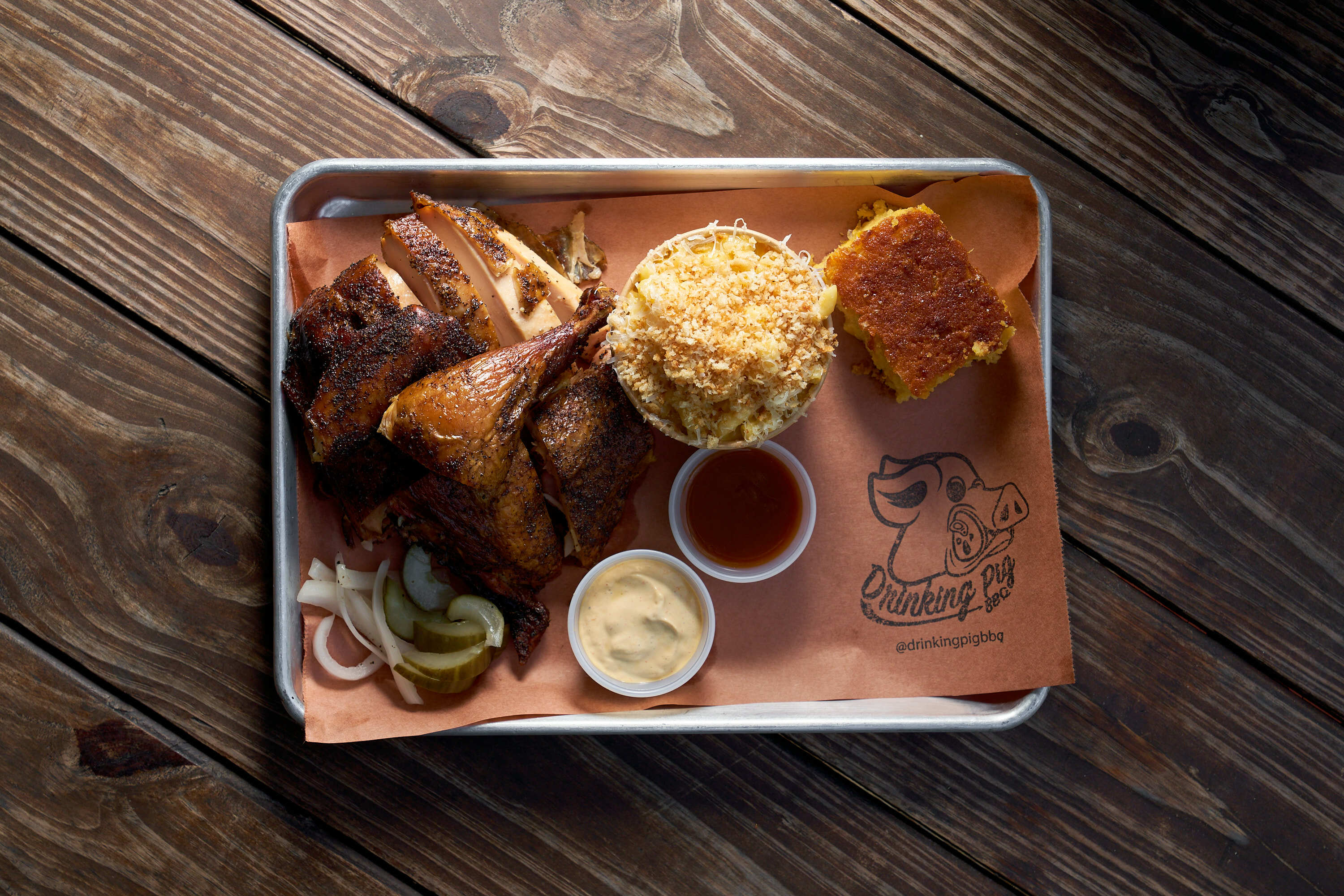 This is the home of the Drinking Pig, a pandemic-era creation from former KYU chef Raheem Sealey, his wife/co-chef Yohanir Sandoval and chef Mark Wint. It's been around three years yet still feels very much like a pop-up that could get chased away by the neighbors any day.
It's also South Florida's best barbecue. That's not because Drinking Pig mastered a strict regional style but because it set out to do something very different: barbecue as imagined by talented chefs who ignored the limits of tradition.
The idea started brewing in early 2020. "I went to Austin, had a lot of good barbecue and just said, 'Fuck it, let's do it,'" Sealey says.
I had basically cooked every dish I knew how to make. I just needed a challenge.
At the time, he was still the head chef of KYU, the Wynwood restaurant that was on many best-in-the-city lists before it closed in 2022 due to storm damage. The barbecue idea might've simply been a someday-dream if the world hadn't shut down for Covid-19.
"I was just going from the bedroom to the kitchen all day," Sealey remembers. "I had basically cooked every dish I knew how to make. I just needed a challenge." So he found a guy in Homestead selling the smoker rig, and he hauled it home.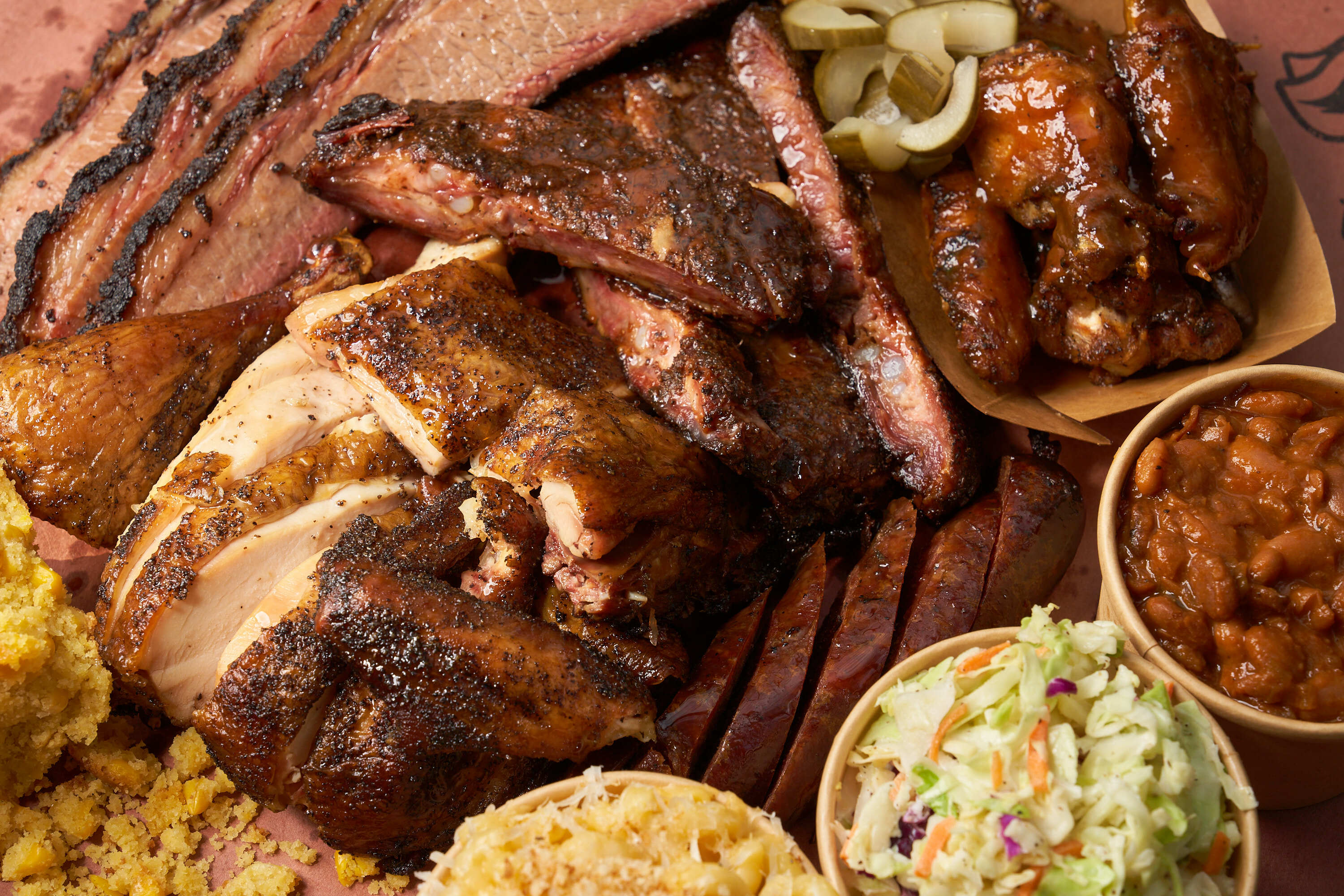 In St. Croix, where Sealey grew up, there are lots of grills but not a whole lot of smokers. He'd done some barbecuing at KYU—the menu featured a legendary beef short rib—but for Pig, he had to teach himself how to feed the firebox and keep the temperatures consistent.
After dreaming up his perfect barbecue menu, Sealey partnered up with Wint to execute it. His wife created the sides, and the three of them started selling barbecue on weekends from Wint's front yard in North Miami. A few months later, before the Fourth of July 2021, Sealey rented a backhoe to clear and level the land for the tables.
Not a lot has changed since then. Sealey's cousin and teenage daughter are the servers. His toddler son darts between the tables. After that pandemic opening, though, the attention came quickly—glowing reviews, collab dinners and landing on a Men's Journal list of the best dishes in America.
And from the sampler platter Sealey carried out one Saturday and placed down on the picnic bench, it's clear why: Moist and tender brisket, just a bit of fat clinging to that pink-hued meat; smoky wings tossed in a mustard sauce; sausage with a crunchy exterior and spicy inside; and baby back ribs so succulent they slide off the bone before making it to your mouth.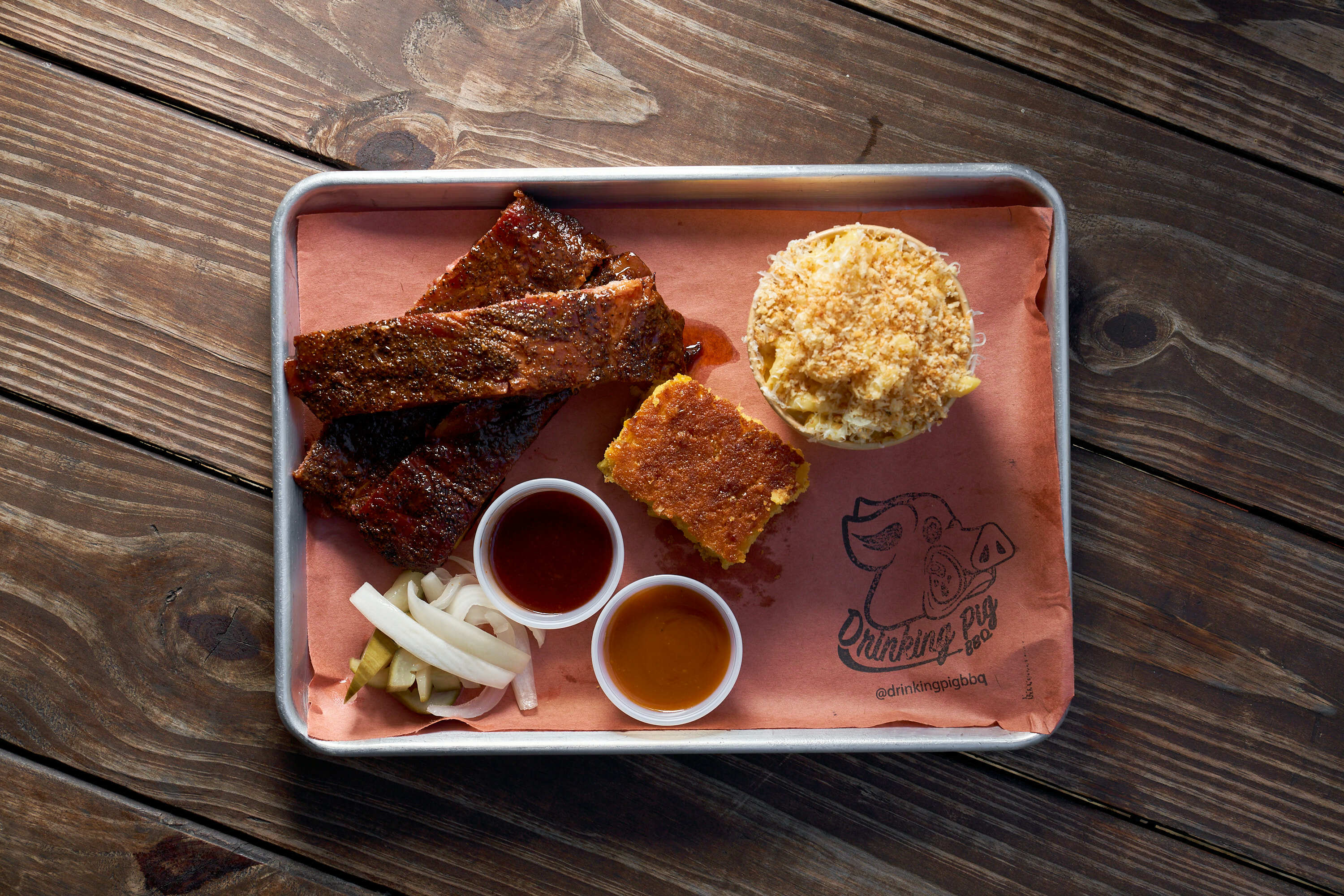 For accompaniments, oozy mac and cheese, beans soaked in the flavor of charred wood, tangy slaw to cut through it all and excellent collard greens kept from becoming too rich with chicken instead of the traditional pork. Oh, and the cornbread: sweet and soft, a crunch of finishing salt crystalized over the top.
Why's it all so good? The rules of competitive barbecuing and those who teach certification classes for barbecue judges (yes, that's a thing, and this writer has a graduation certificate to prove it) would tell you the ribs should have more bite to them, and the brisket needs a traditional spice rub to qualify for truly being Texas-style.
But this isn't barbecue designed for labels or ascribed strictly to the styles of Memphis or Kansas City or wherever. It's just not going to fit the standards of the expert barbecue blogger droning on from mom's basement. To which we say, good!
Case in point is Sealey's red sauce, which we simply couldn't figure out, no matter how many times we tried to deduce what was in it. "Nobody gets it," Sealey laughs. "It's Asian, but it doesn't taste Asian." There's soy and Korean gochujang paste, and yet it just tastes like a great American barbecue sauce, complicated and spicy, a bit sweet, tangy and faultless.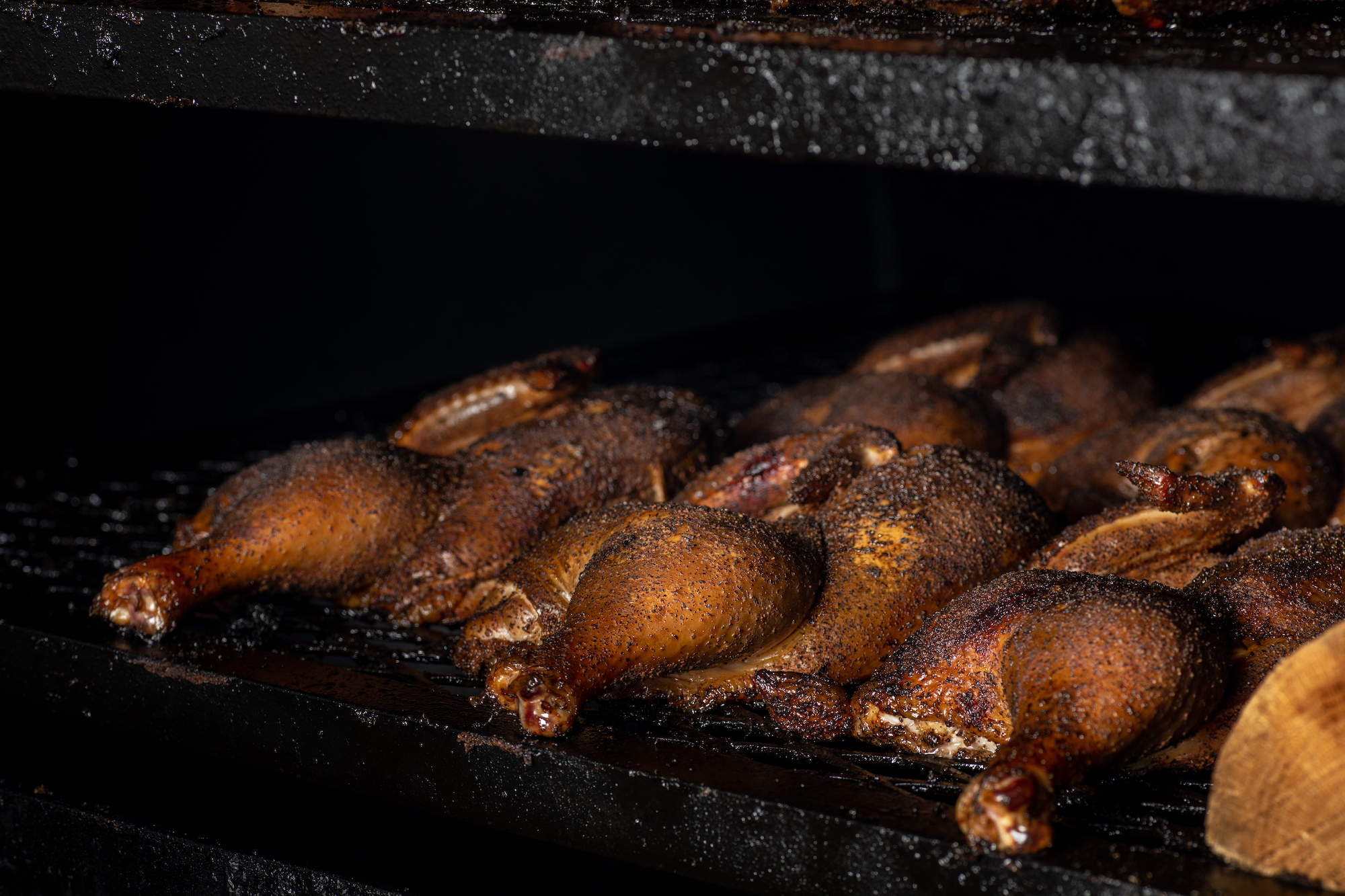 These days, Sealey and Sandoval are running the operation on their own, after Wint left to drive a truck. No doubt a talent, Sealey has had offers to run kitchens, and he's got things in mind, ideas percolating again. "This is good for now," he says, straddling the seat of the picnic table. "Let's just say I'm weighing my options."
Until those options materialize, Sealey starts smoking on Thursdays for the weekend rush. Gone are the days when customers need to order in advance; now, he smokes enough to handle the walk-ins. Most everything is done by Saturday morning, except for the wings and sausages that he keeps cranking out.
In between checking the smoker, Sealey directs newcomers on how to turn around at the dead-end. He fist bumps customers who take spots under the clear plastic that serves as a bit of roof over the tables. Reggae streams from a single speaker back behind the smoker, and then the phone rings.
"Yeah, we've got some," he says. "Just come. We're ready. Just come."