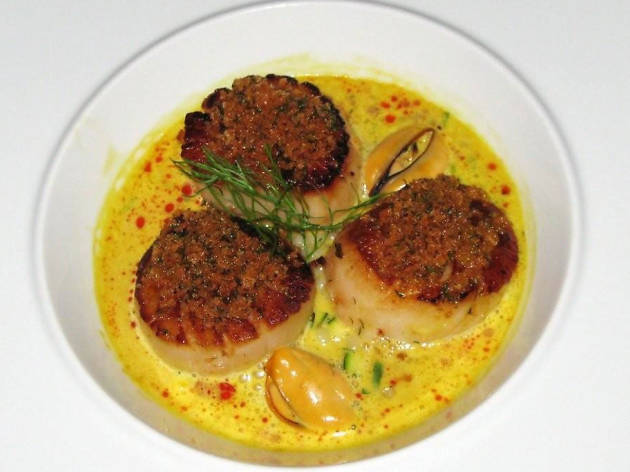 Gibraltar is different from most of Miami's all-style, no-substance waterfront eateries: it provides priceless views of Biscayne Bay and pricey nouveau seafood that is actually worth every cent. Located on an island just off Coconut Grove, the restaurant boasts a glass-walled indoor space and a classical waterside courtyard. The menu is fish and shellfish, and the preparation and execution are top class.
Venue name:
Gibraltar (Closed)
Contact:
Address:
Grove Isle Hotel & Spa
Grove Isle Drive
off S Bayshore Drive
Miami


Opening hours:
7am–3pm, 6.30–10pm Mon–Thu, Sun; 7am–3pm, 6.30–11pm Fri, Sat
Transport:
Bus 48
Price:
Main courses $18–$45
Do you own this business?