There are those of us who regard Old Greg's Pizza as that fun college buddy who comes to town nowadays and just makes everything better. That's because Old Greg's arrived as a pop-up at the height of the pandemic, giving us all a glorious thick crust pie covered in top-notch ingredients just when we needed something homey and good.
Back then, Greg Tetzner and Jackie Richie slung sheets of pizza first from their home kitchen and then from a shuttered restaurant, selling out pre-orders faster than you can say Detroit-style dough. They named the outfit after a nickname Tetzner picked up working in some of the best restaurants in Miami, and Richie, with her background in PR, turned the whole thing into an Instagram sensation.
These are pies piled with quality ingredients on a dough that's slow-fermented from a sourdough starter.
Fast forward to early 2022 and the two have opened a brick-and-mortar restaurant in the former Ghee location in the Design District. There are still those square pies that made them darlings of the lockdown, but now they've added a relatively larger menu with round pies, hoagies, garlic knots and whatever else Tetzner feels like dreaming up. That can mean anything from a local greens salad to Boston cream bomboloni.
Just like your favorite Instagram model, there will be those who question the attention Old Greg's has received; read the comments on Google maps, and it's like walking out of a movie where you and your date have wildly opposing opinions of what just happened. There are gushing reviews from the devoted, who rave about the airy grandma-style crust and the crispy pepperoni cups that catch the drizzle of hot honey and the perfect leopard-printed bottom of the thin-crust pies; then there are the one-star complaints of long unexplained waits and prices that once seemed outrageous for a pizza place.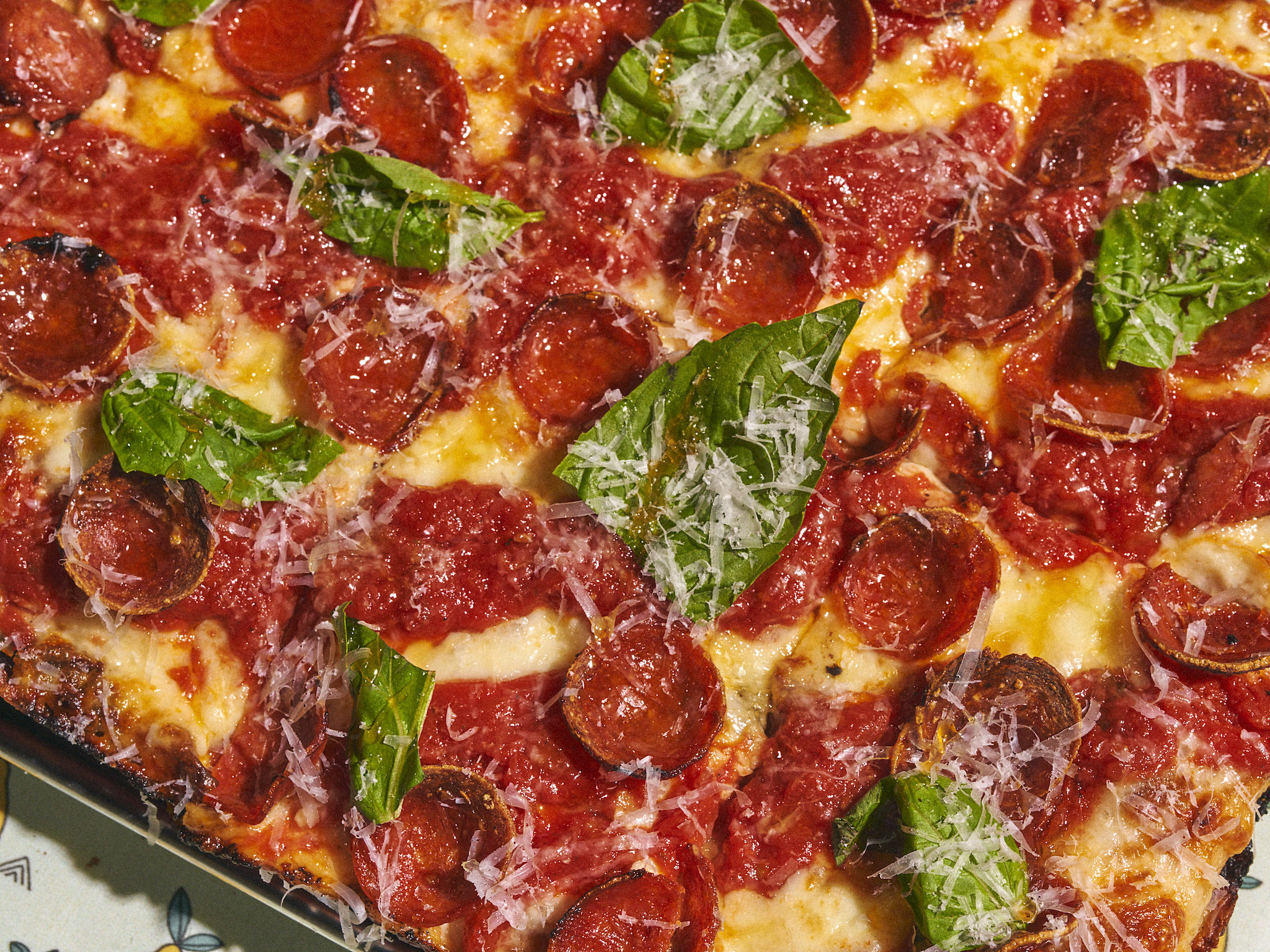 It's true that a $27 pizza and a $16 chicken parm hoagie might seem steep for those used to spending six bucks for a couple of slices at Steve's. But these are pies piled with quality ingredients—like maitake and oyster mushrooms with a wild ramp salsa verde—on a dough that's slow-fermented from a sourdough starter (named, you guessed it, Old Greg).
Our recent visits have been without the lines that slowed things down in the early days, although the paper plates and laid-back service still give the place the feel of a pop-up-turned-permanent-shop that's still working it out. That just might be part of the charm, though. This is after all a pizza place born from a love story, not just Greg' + Jackie but also Miami + Old Greg's, a pandemic pop-up that continues to make us feel better about the world.