Occasionally, you walk into a place and think: This is going to be my place. I'm coming until they know my drink, until it's on the bar when I sit down, until I'm on a first-name basis with all the servers, until I've eaten the entire menu. Yeah, QP Tapas had me right away.
It's the vibe, first off, like a dinner hosted at a friend's where they've mastered the lighting and decor and especially the music (just loud enough to feel like a party). You hope that the food will match up and, luckily, the plates they're putting out at QP Tapas are reason enough to become a regular.
The Spanish-Japanese concept got its start when Josh Elliott, a veteran Miami chef who'd recently helped his contemporary Niven Patel open Orno, expressed to his wife/partner Ellie Groden that he was ready for his own place. "Don't say anything more," Groden told him. They had a vacation to Ireland planned, and they'd give it some thought then.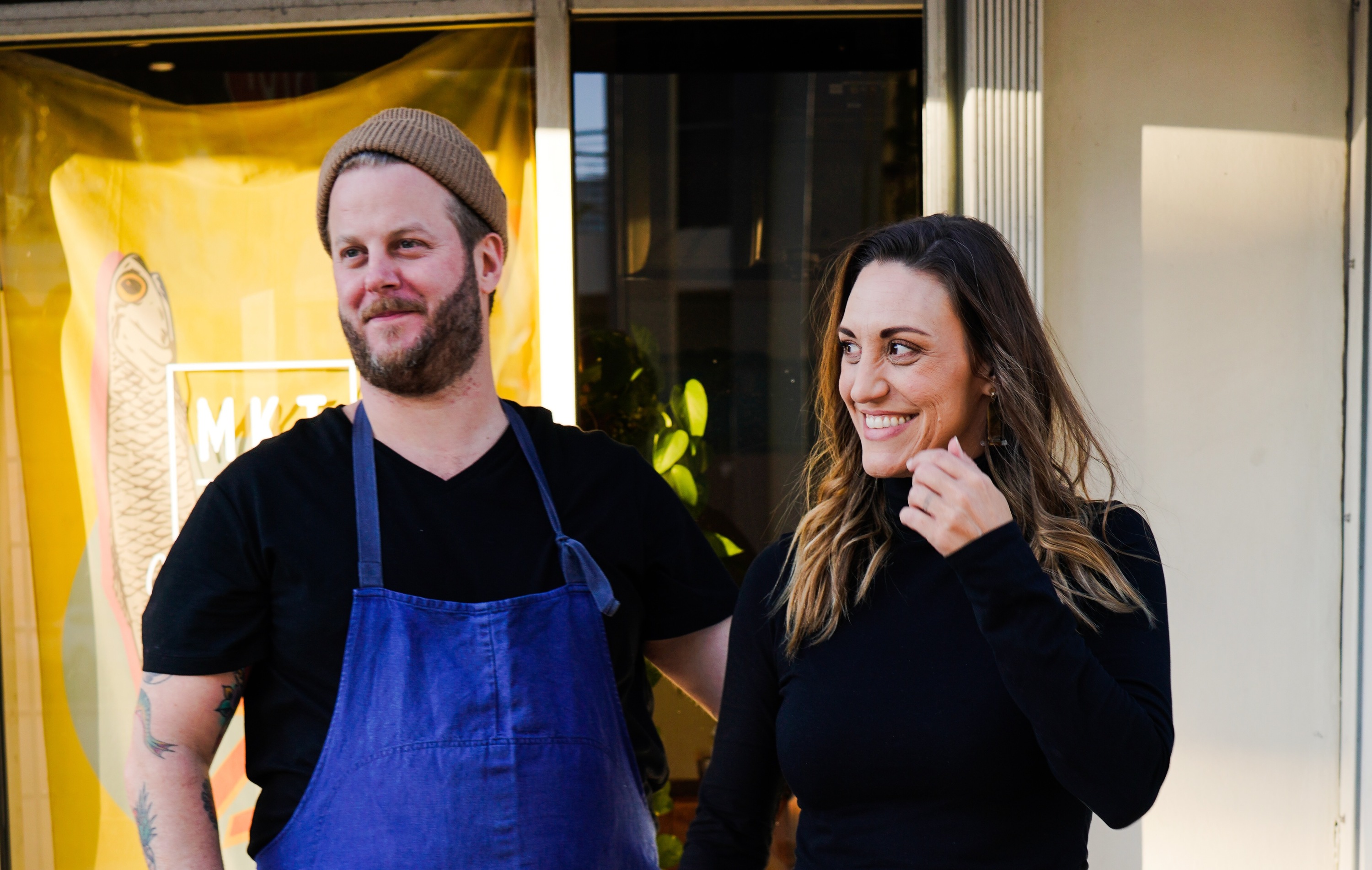 By the time they returned home, it was full steam ahead on a menu that combined two of their favorite cuisines. Elliott designed Spanish-style tapas with playful Japanese nods and Groden brought her own skills gleaned from years of working in PR and as an assistant to chef Michael Schwartz. She runs the dining room, making sure nobody's waiting long for anything.
After teaming up with business partner Michael Leigh, QP spent ten months as a buzzy pop-up inside MKT Kitchen in Coral Gables before finding its latest home next to Ariete in Coconut Grove. Technically, it's still a pop-up. But by the response, they're hoping it becomes permanent.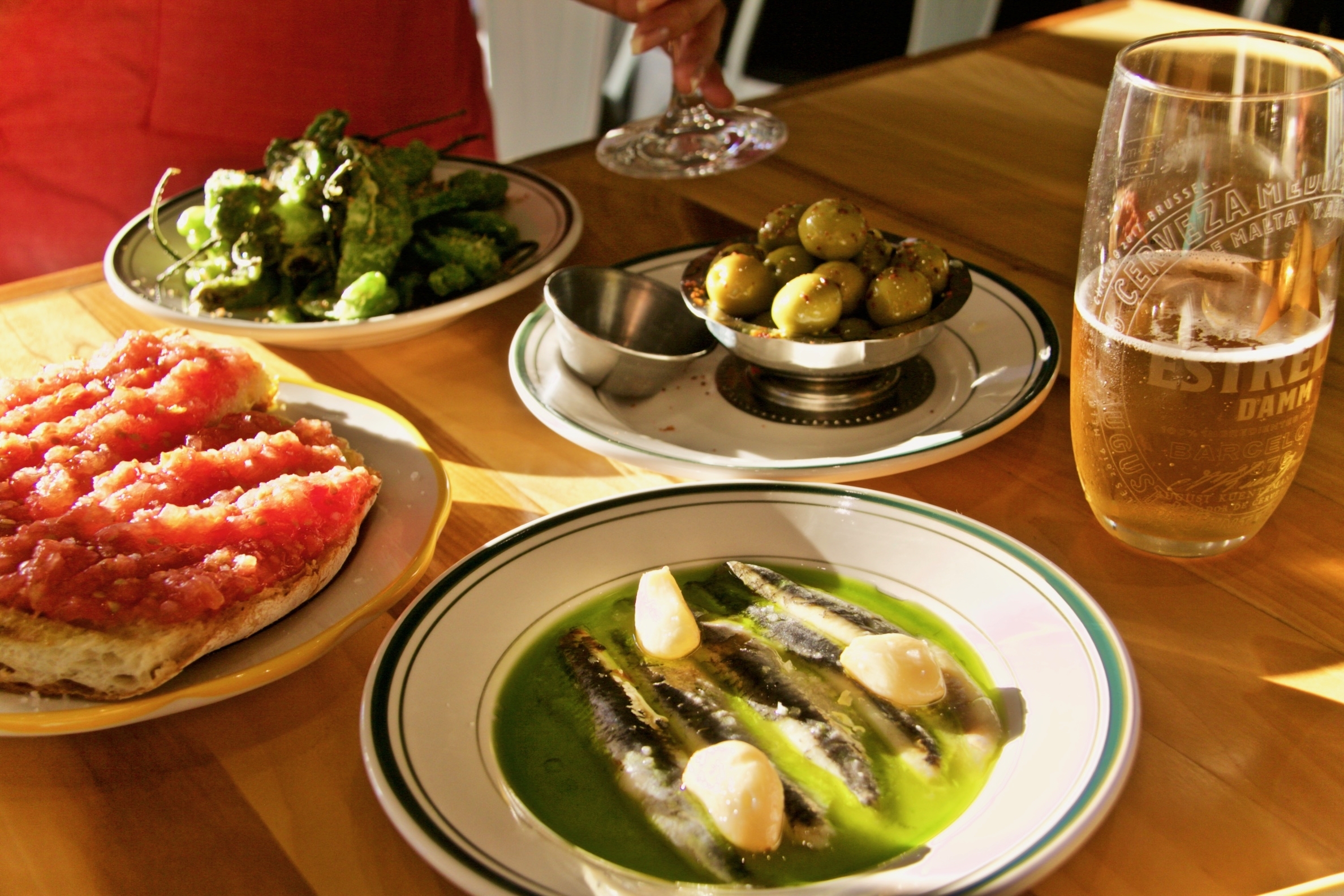 The dishes are entirely original creations: patatas bravas of crispy, unbelievably light fried yuca topped with little mounds of rich, creamy aioli; chewy Sullivan Street ciabatta blanketed with raw garlic and tomato; piquillo peppers stuffed with tuna belly and wasabi aioli; golden tilefish crudo with a green chili and cucumber vinaigrette; bite-sized hunks of crackly chorizo over a marcona almond romesco sauce.
That sauce, the romesco? It's incredible, creamier than your typical variant and full of nutty umami from the Spanish almonds. Yet you won't find it in any of the other dishes. QP's extensive menu—running from small bites to larger shareable plates like paella and an Osaka-style pancake—features no repeats, as far as I could tell, each dish born from its own unique set of impeccably sourced ingredients.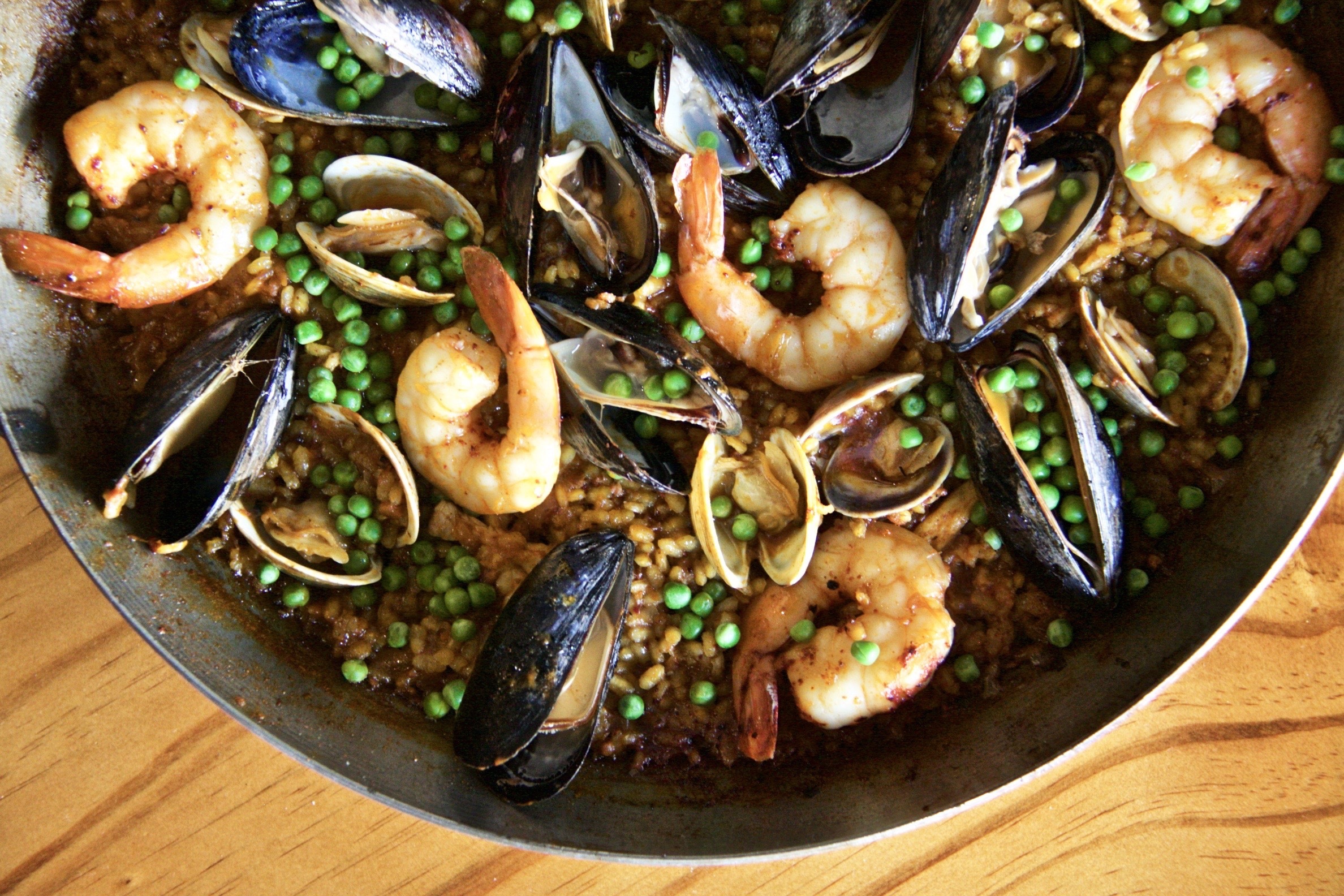 Sitting up at the bar after devouring the tapas, I followed a daiquiri (kicked up but not over-sweetened with peach) with an old fashioned. That second drink was especially memorable: sun-dried banana Woodford Reserve, Amontillado sherry, Faretti Biscotti liqueur, chocolate malt bitters and shaved cocoa floating on a rock ice island. (Cocktails here are presided over by Derek Stillman of Bar Kaiju.)
I'll order that drink next time. The time after that, too. By then, hopefully, the bartender will know in advance. I hope to see you there.