The ultimate Miami birthday guide
Plan the best day ever (!) with our tips on where to shop, what to eat, where to party and how to say "happy birthday" just the right way. Start with the card, and it all flows from there.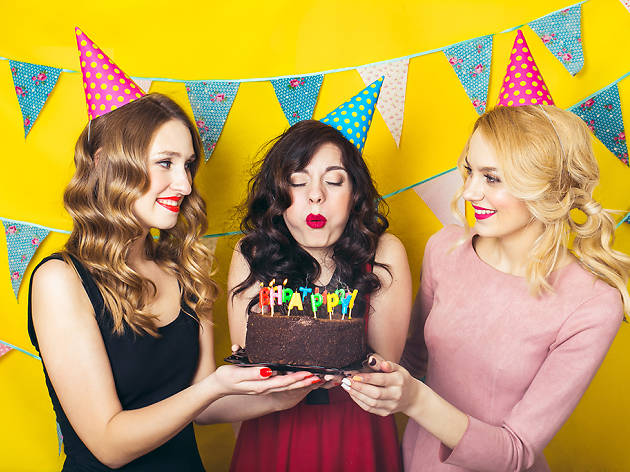 We love birthdays here at Time Out. The parties. The people. The gifts. The cards. And we're here to share that love with our ultimate guide for making the most of yours or your loved one's special day in Miami. Together with Hallmark and Walgreens, we've scoured the city to find the perfect gifts, activities and places to celebrate the big day, and we're tailoring them specifically to the people in your life. Got a laugh-loving best friend? A chic mom who demands only the very best? A creative brother with an appreciation for the quirkier side of life? We've got you covered. Start with the perfect card—the perfect sentiment, expressed the perfect way—and follow us all the way until the candles are blown out.
Get the right gift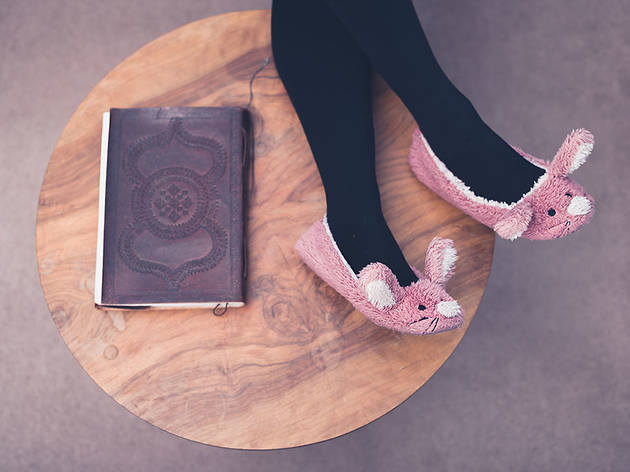 Photograph: Shutterstock
For the BFF who likes a joke—especially one that goes too far
The word curated gets thrown around a lot these days, but Babalu (1121 Lincoln Rd) truly does uphold its meaning, with a vast selection of handpicked perfumes, beauty products and a collection of irreverent lifestyle products you won't find anywhere else. Designer napkin rings? Check. A gold pineapple tumbler? Check. A lucite tic-tac-toe set? Check. Fancy candy and sweet treats? Double check!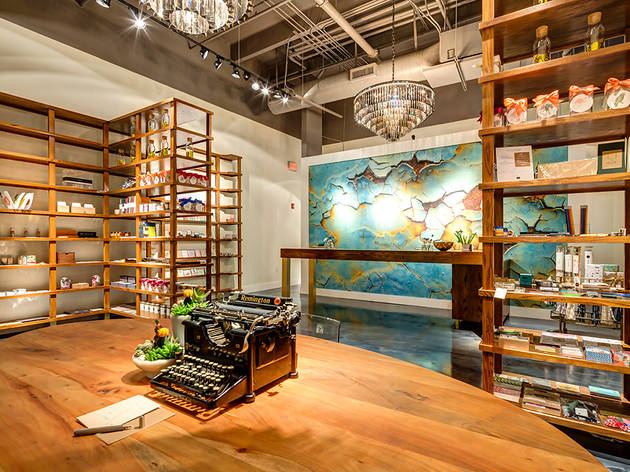 Photograph: Courtesy Wynwood Letterpress/Rodrigo Moreno
Gift her a one-of-a-kind item from Wynwood Letterpress (2621 NW 2nd Ave, #21) that is as special as her. She'll flip for vintage hotel keychains numbered and embossed with the names of different Miami neighborhoods and love the confetti combination you've picked out at the shop's DIY confetti bar.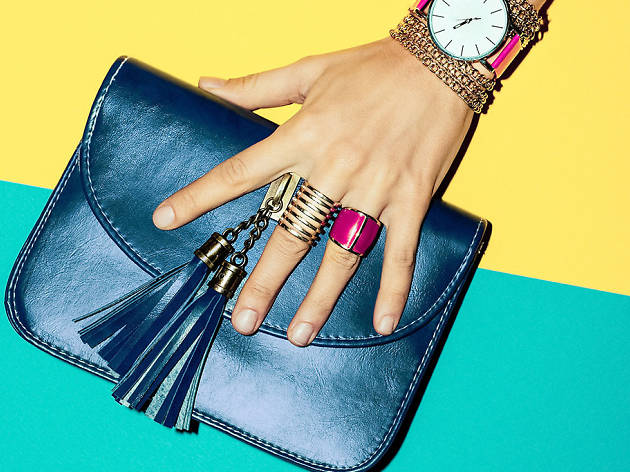 Photograph: Shutterstock
For the true original who likes their roads less traveled
Discovery is a part of shopping at Respice (5760 Sunset Dr), a South Miami boutique stocked with leather goods and handmade accessories by emerging designers from all over the world. Give her something that's eye-opening and inspiring even if it looks like a simple piece of jewelry to the untrained eye.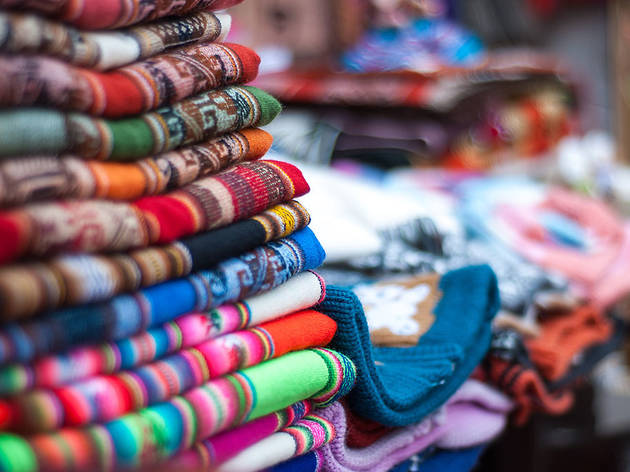 Photograph: Shutterstock
For the family guy or girl who tells it straight from the heart
If you're shopping for a gift that says how special they are, and has an eco-friendly edge, they will appreciate a piece from one of the many artisan labels on sale at The Nomad Tribe (2301 NW 2nd Ave), known for its inventory of fair-trade clothing. Whether it's shoes made with recycled rubber in Brazil or organic-cotton handbags, every item is literally a good gift.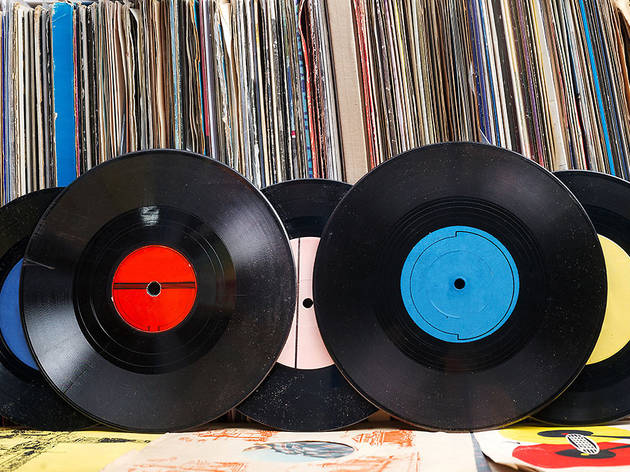 Photograph: Shutterstock
From vinyl records of their favorite songs to coffee table books to grow their collection, find all sorts of poignant presents at Lost Boy Dry Goods (157 E Flagler St). The downtown Miami shop's diverse selection of lifestyle items, like old-fashioned rotary phones and hard-to-find hot sauces, will make shopping for that special friend surprisingly easy.
Pick an activity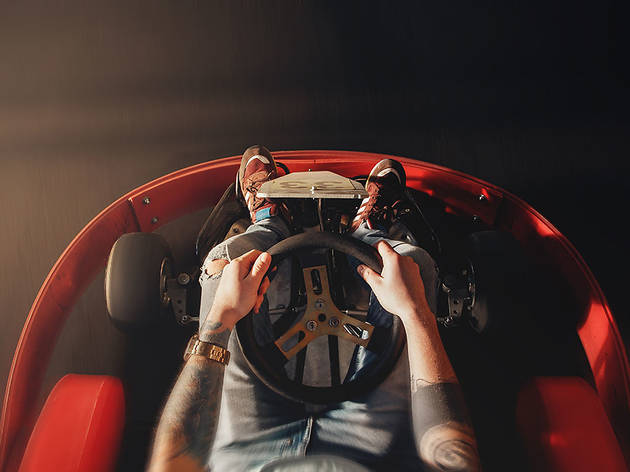 Photograph: Shutterstock
For the BFF who likes a joke—especially one that goes too far
You will have a thrilling—and laugh-filled—good time chasing each other around at K1 Speed Miami (8600 NW South River Dr), the city's only indoor go-karting facility. You'll battle it out for the top spot, racing head to head at speeds of up to 45 miles per hour. Make sure you attempt multiple laps—it's only fair you let the birthday boy or girl win at least once.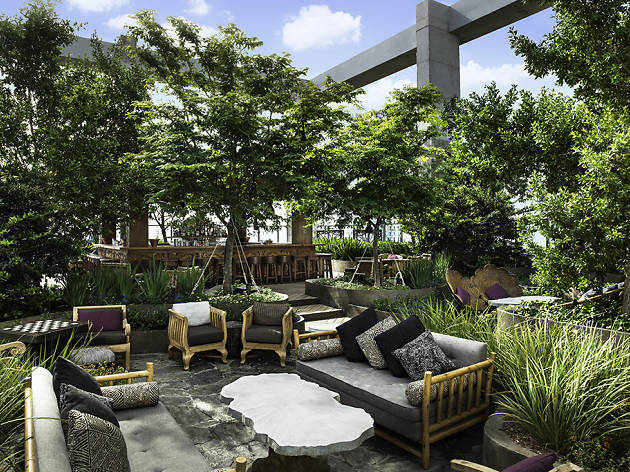 Photograph: Courtesy Sugar/Michael Weber
Take the celebration sky high at Sugar (788 Brickell Plz), Brickell's hip new rooftop bar atop the EAST hotel. At 40 stories above downtown Miami, the view from Sugar is as breathtaking as you'd imagine and the cocktails spirited and inspired—just like the birthday boy or girl themselves.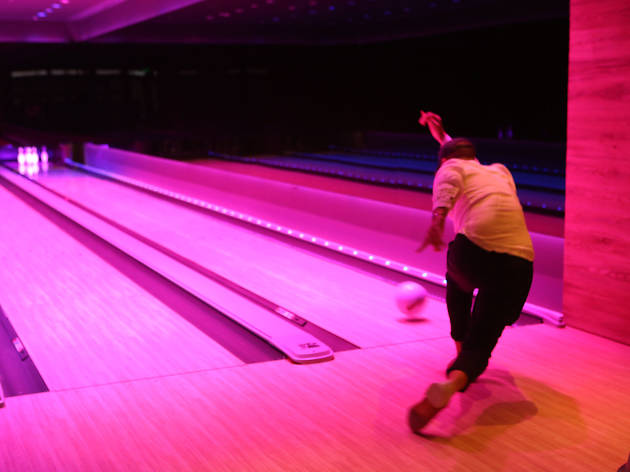 Photograph: Courtesy of The Edition
For the true original who likes their roads less traveled
When you can't decide whether you want to bowl, ice skate or dance, celebrate the big day doing all three at Basement (2901 Collins Ave). You'll start the evening with a few laps in the indoor rink, followed by a game of bowling before putting on your dancing shoes and grooving the night away on the dance floor adjacent to the lanes.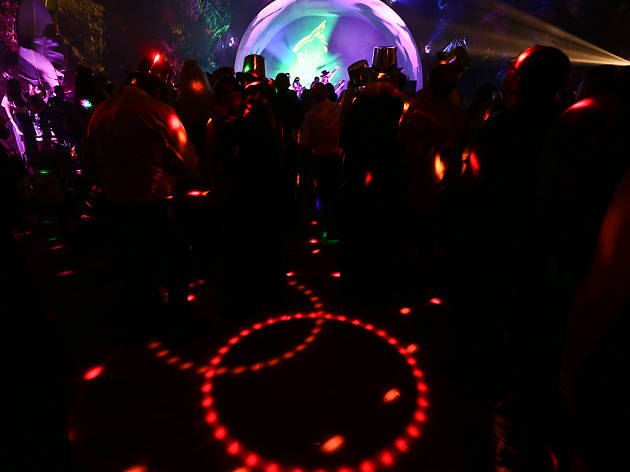 Photograph: Gil Bitton
For the family guy or girl who tells it straight from the heart
Plan a birthday outing that will make them feel like they're on Dancing With the Stars. Grab the gang and head to Ball & Chain (1513 SW 8th St) for live music, lots of salsa dancing and even a few impromptu lessons from the club's pro dancers—it's great for family birthday bonding. Break from the action inside and head outdoors to catch local acts such as Suénalo and Spam Allstars performing live on the pineapple stage.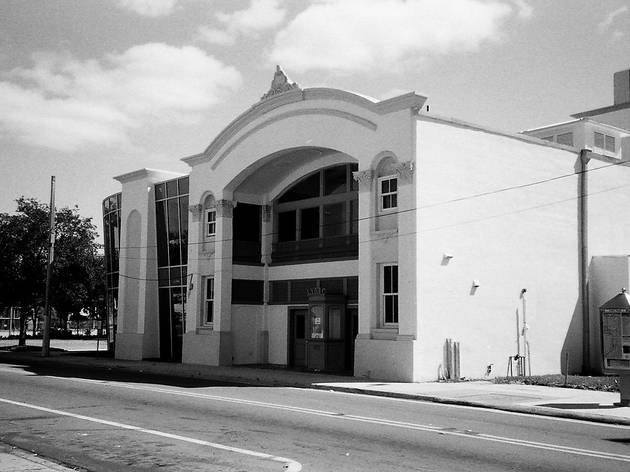 Photograph: Courtesy CC/Flickr/Phillip Pessar
Do more than gift them their favorite vintage record. Take the birthday boy or girl on a journey through historic Overtown, where some of the country's greatest jazz musicians performed. You'll start at the ninth street pedestrian mall, admiring artist Gary Moore's African Kente-inspired designs, and end up at the Lyric Theater (819 NW 2nd Ave), where Aretha Franklin, Count Basie and Ella Fitzgerald once performed.

Photograph: Courtesy CC/Flickr/Phillip Pessar
Time to eat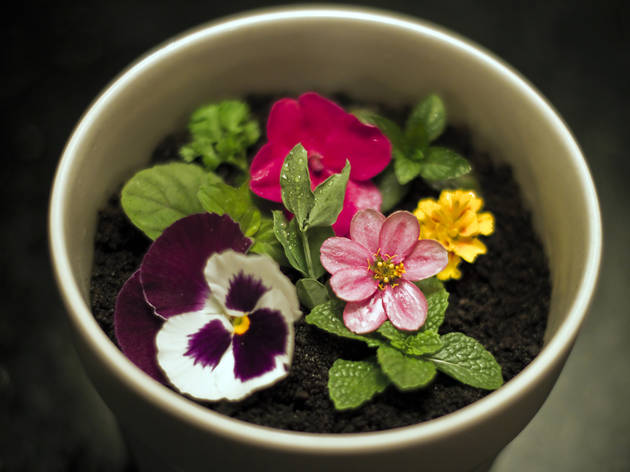 Photograph: Eating House/Mario Davila Quijano
For the BFF who likes a joke—especially one that goes too far
We've all been out to dinner with the person who orders dessert first or asks for a side of marshmallows with his or her meal. Save the side-eye for another day and treat them to Eating House (804 Ponce de Leon Blvd), where you can have an out-of-this-world pasta carbonara while your friend with the weird eating habits goes to town on tater tots served with Coca-Cola ketchup or a dirt cup for adults.
Photograph: Courtesy PB Station/Juan Fernando Ayora
Trust the Pubbelly Boys to deliver a crowd-pleasing birthday experience. Dinner at their newest restaurant, PB Station, inside the Langford Hotel (121 SE 1st St) is an experience worthy of a celebration. Dishes are deceptively elaborate and complex but with simple, straightforward ingredients even non-foodies will appreciate. A shareable spread of seafood charcuterie and a light octopus Bolognese pasta are perfect birthday meals for the discerning friend.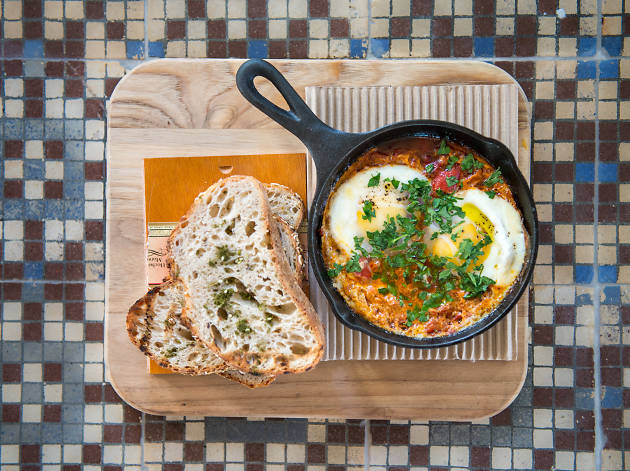 Photograph: Justin Namon
For the true original who likes their roads less traveled
Give your globe-trotting friend a taste of what he or she really wants: everything. At 27 Restaurant at the Freehand Hostel (2727 Indian Creek Dr) the menu is a sampling of flavors and preparations from different regions and cultures—from their signature shakshuka to a heaping helping of kimchi fried rice, every dish is inspired by a different corner of the world. It's like backpacking without leaving the city.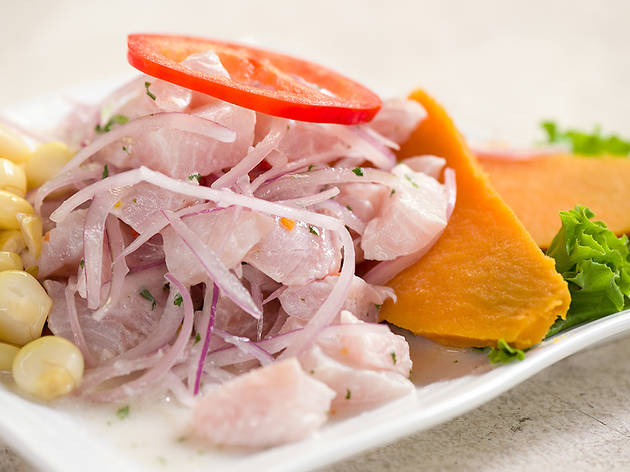 Photograph: Shutterstock
For the family guy or girl who tells it straight from the heart
Treat the guest of honor to what looks and tastes like an authentic, Peruvian home-cooked meal without any of the work. CVI.CHE 105 (105 NE 3rd Ave) offers a modern vibe, trendy variations of pisco cocktails and a menu packed with true South American classics. Start the meal with one of their famous ceviches before moving on to a heaping serving of Peru's quintessential dish, lomo saltado. Great for sharing.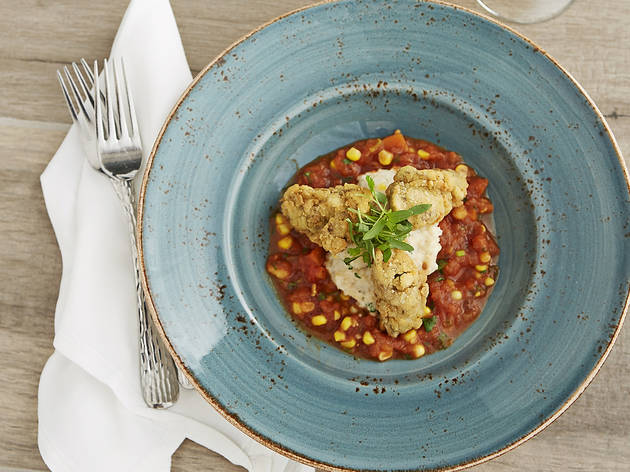 Photograph: Courtesy Zest/Michael Pisarri
When a trip to the islands isn't in the plans, a visit to Zest (200 South Biscayne Blvd) in downtown Miami will help curb the craving for yummy Caribbean food. Chef Cindy Hutson's "Cuisine of the Sun" takes locally sourced ingredients and infuses them with flavors from Jamaica, Cuba, Puerto Rico and neighboring sun-soaked countries for a tasting journey that will instantly transport your pal to their favorite beachside escape.