Heads up! We're working hard to be accurate – but these are unusual times, so please always check before heading out.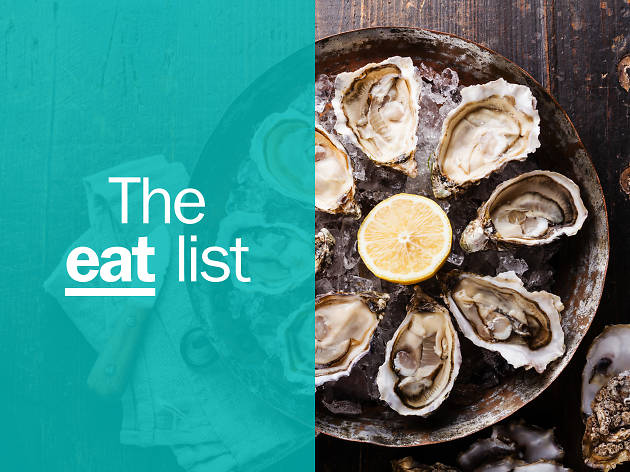 The 17 best restaurants in Milwaukee
This midwestern gem packs a punch when it comes to dining—find (and eat) the proof at the best restaurants in Milwaukee
Milwaukee, Wisconsin is one of the Midwest's lesser-known culinary gems. With deep German roots and a Native American name, the city is a small melting pot of American culture that's continuing to gain attention from out-of-towners. It's no surprise that their food scene is getting the same recognition. Set alongside the Milwaukee River and on the southern end of Lake Michigan, there is always somewhere to park yourself with a good beer whether it's on a rooftop bar in the summertime or in a local supper club to escape the winter chill. Either way, ordering up a cold beer is a can't-miss thing to do in a city that's known for its breweries. If you haven't been, it's worth a weekend trip for you, your wallet and your palate.
Best restaurants in Milwaukee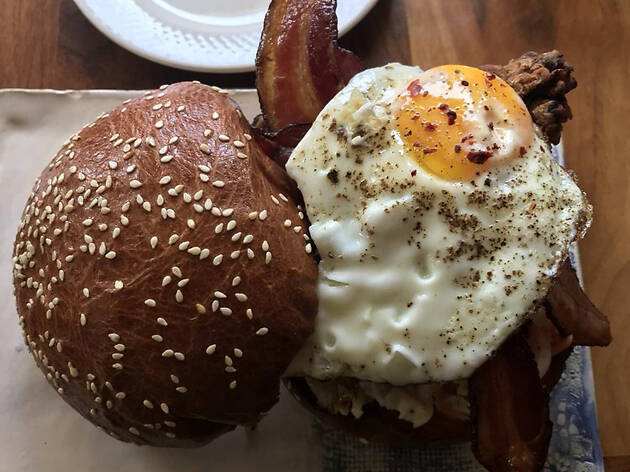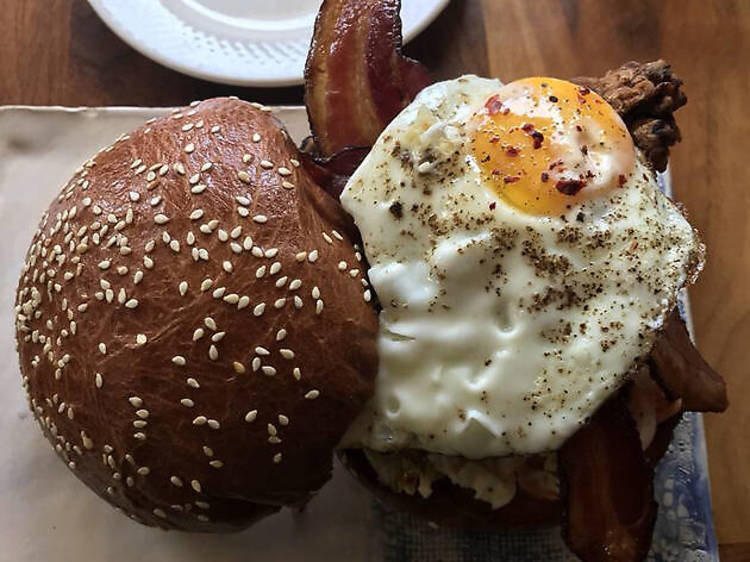 Photograph: Courtesy Yelp/Amber G.
What is it? Goodkind is the perfect mix of fine dining and a casual atmosphere. Located in the heart of Milwaukee's trendy Bay View neighborhood just south of the city, Goodkind makes you feel like you're at a hip dinner party any night of the week. With an eclectic menu of modern farm-to-table American fare highlighting regional ingredients and cocktail pairings, there's something for every palette.
Why Go? For hip eclectic cuisine with a modern local feel.
Price: Pricey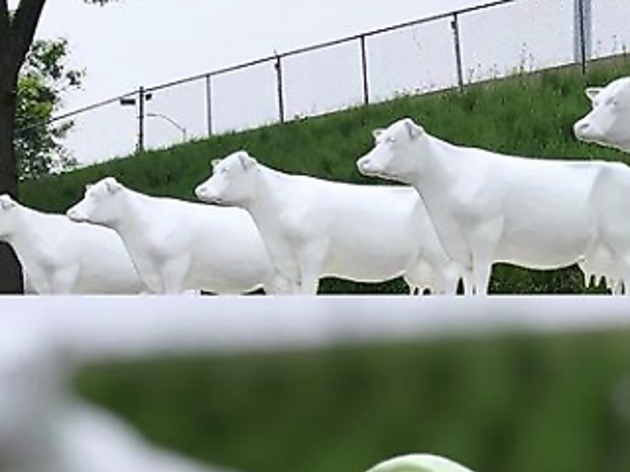 Photograph: nothingbutsmiless
What is it? America's Dairyland is famously known for its frozen custard and butter burgers, and Kopp's tops the list for both. While you'll have to venture out to the suburbs to find a Kopp's location, it's totally worth the trek. Come with an appetite for flat burgers the size of your head, and be sure to check the Flavor Forecast beforehand so you can have your order planned out in advance.
Why Go? For real Wisconsin eating at bargain prices.
Price: Bargain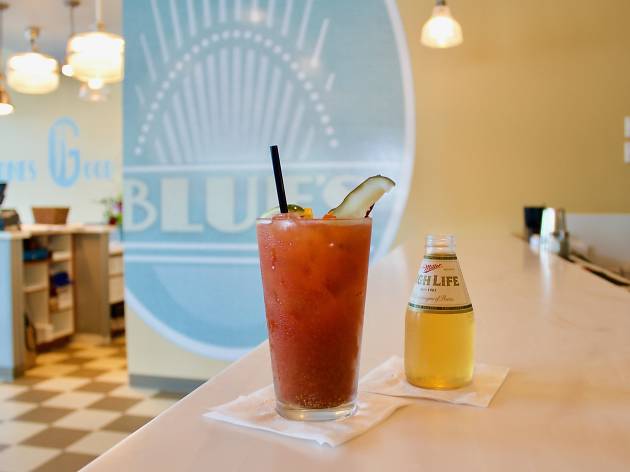 Photograph: Blue's Egg Shorewood, Wisconsin
What is it? If you ask anyone in Milwaukee where the best brunch food is, they'll point you towards Blue's Egg. Its original west side location was so popular that they opened a north side location to meet the demand, though both still can have lengthy waits. From traditional breakfasts to unique brunch items, everything on the menu is delicious and affordable. They've got a flawless Bloody Mary if you're in need of a little "hair of the dog."
Why Go? For a classic brunch with a modern twist.
Price: Average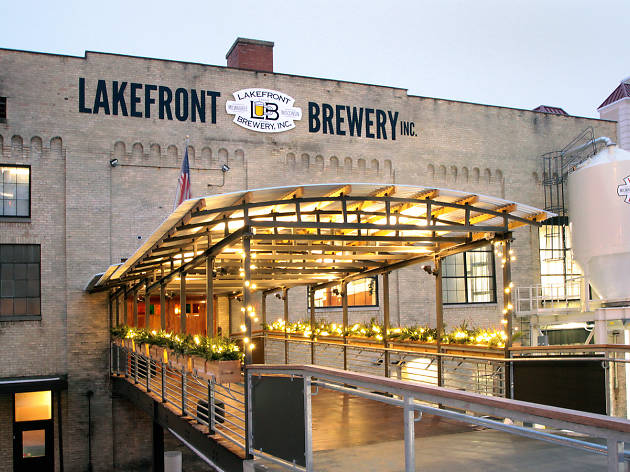 Photograph: Lakefront Brewery
What is it? There is no shortage of breweries in Milwaukee, but Lakefront tops them all for a full boozy experience. The brewery tour is a must, providing tokens for free beer tastings at the end. Even if you aren't interested in how their beer is made, their Wisconsin-centric menu will win you over. The Friday Fish Fry is consistently rated one of the city's best, often paired with live polka music. Keep the oil-dunked fare going with a dish of their popular fried cheese curds.
Why Go? For Brew City's most exciting brewery tour and restaurant.
What is it? There is no better view of downtown Milwaukee and Lake Michigan than from the Harbor House. Posted between the Milwaukee Art Museum and the Summerfest grounds on a long pier, it's the perfect locale for a fancy dinner or special occasion. Part of the city's famous Bartolotta restaurant group, this gem shines with a focus on fresh seafood fare alongside an extensive wine list.
Why Go? For the city's best views with the city's best seafood.
Price: Blowout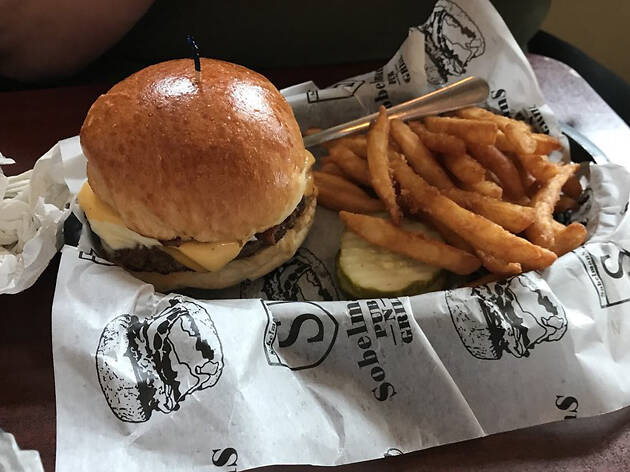 Photograph: Courtesy Yelp/Food Nazi A.
6. Sobelman's on St. Paul
What is it? Milwaukee is a major drinking town, which mean proper hangover cures are a necessity. Sobelman's on St. Paul is down in the up-and-coming Menominee Valley area and is globally known for its comically extravagant Bloody Mary garnishes. These can include anything from a cheeseburger slider, a slice of pizza, or a whole fried chicken...or all three! If you're still hungry (doubtful), then you can take a stab at the actual food menu.
Why Go? For the best Bloody Mary in town.
Price: Average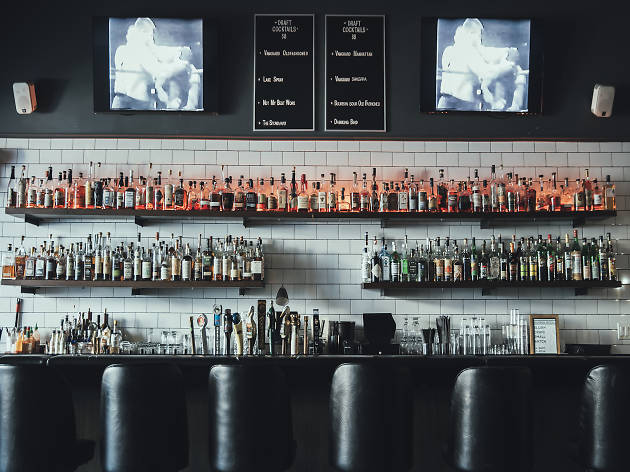 Photograph: Taylor Chobanian
What is it? You can't go to Milwaukee without eating some stellar sausages.They offer a variety of choices ranging from classic Milwaukee brats to Asian-inspired links, and everything in between (read: Vegan sausage). In true Wisconsin form, there are plenty of local beers and draft cocktails to wash down your delicious sausages before heading out in hip Bay View for the night.
Why Go? For a true sausage party.
Price: Average
What is it? Fine dining that isn't American fare can be hard to come by in Milwaukee; that was until Bodegón broke into the scene. Located in the historical Hotel Madrid building in Walker's Point, the restaurant sports a menu featuring rustic Spanish specialities paired with an impressive wine cellar and full bar. While it's called Hotel Madrid, it's mainly just the restaurant with two AirBnB apartments upstairs.
Why Go? For a hint of posh Spain in a very casual German city.
Price: Blowout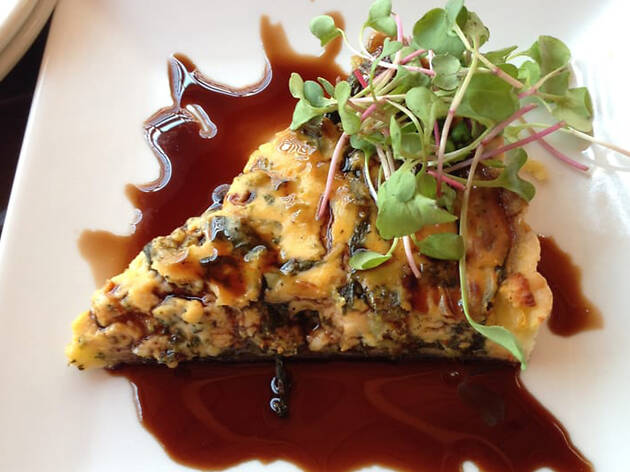 Photograph: Courtesy Yelp/Kathleen S.
What is it? If you're ever indecisive about what you want to eat for dinner, La Merenda is the answer (especially if you like to share). One of the initial restaurants to open in the trendy Walker's Point neighborhood, it was a key source of attraction for hungry suburbanites. With small plates from around the world, its tapas is as varied as its guests and furnishings: No two items are the same.
Why Go? For small global plates with imported and local ingredients.
Price: Pricey
What is it? It can be hard to find a unique menu of American fare these days, but the Original lives up to its name with local freshwater fish dishes and Wisconsin produce-inspired plates. The dimly-lit wooden bar becomes the perfect environment to enjoy a cocktail or glass of wine, especially since each menu item offers a suggested pairing.
Why Go? For classic American fare on a quaint residential corner.
Price: Pricey
What is it? Milwaukee was lacking authentic Chinese food, which is why two chefs, both named Dan, decided to fill the void. Both Dan and Dan are Midwestern chefs with an affinity for the cuisine, mixing their personal culinary styles with traditional fare. Take your pick of tender noodle dishes or spicy wok-fried mains, and if you're still hungry take a stab at their three-course Peking duck service.
Why Go? For trendy Chinese-American food made by Midwesterners.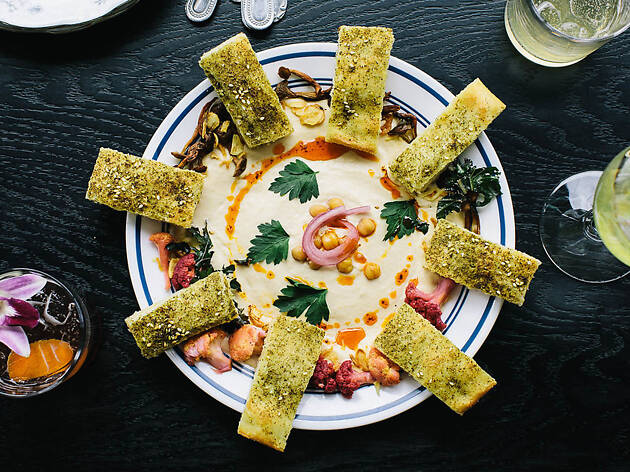 Photograph: Elizabeth Cecil
What is it? In a state that's known for its meat and dairy products, it can be hard to find vegan menu options, let alone an entirely vegan restaurant. Strangetown might have a menu that's, well, strange for this town, but the space and menu are welcoming to everyone, even meat-lovers. Dishes from global cuisines like Italian, Indian and American fill the menu, all without any meat or dairy.
Why Go? For vegan cuisine that will satiate any appetite.
Price: Average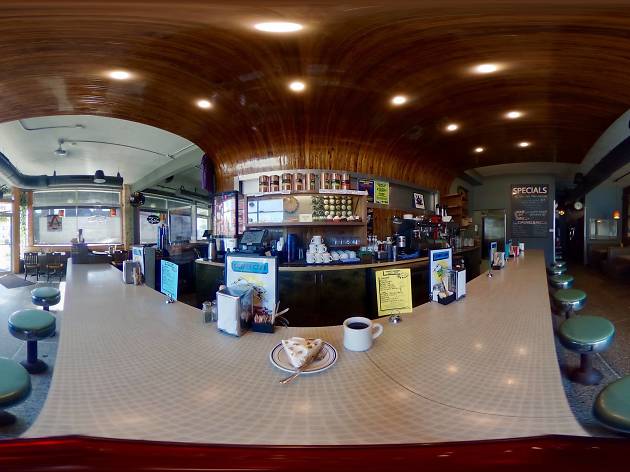 Photograph: Comet Caf
What is it? Comet Cafe is consistently a fan favorite around town for brunch and is widely known for being open late-night near one of the city's bustling bar scenes. The hipster cafe serves items ranging from Southern-inspired and cheese-heavy to vegan-friendly. And with an appearance on Diners, Drive-Ins and Dives, they continue to be one of Milwaukee's best for locals and visitors alike.
Why Go? For a hipster spot good for brunch or dinner.
Price: Average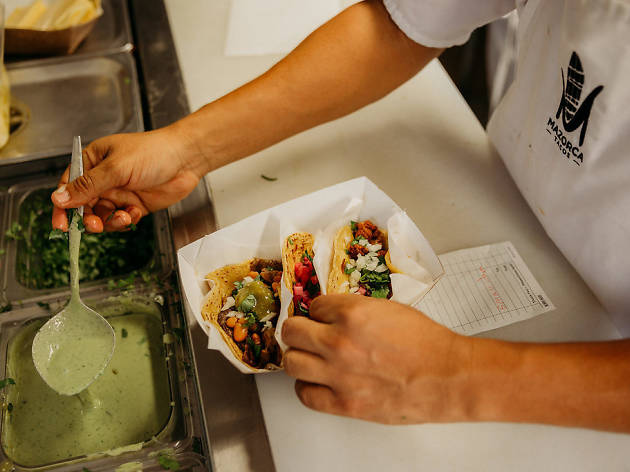 Photograph: Karen Oliva Photography
What is it? Milwaukee might not be the biggest food truck city in America, but Mazorca Tacos is one to visit. Permanently parked in the Fifth Ward in an empty lot by the Amtrak train tracks, real taco lovers know this is one of the best spots in Milwaukee for a tortilla. Like all food trucks, there is a limited menu, but you don't need many options with tacos this good.
Why Go? For an excellent taco truck with real staying power.
Price: Bargain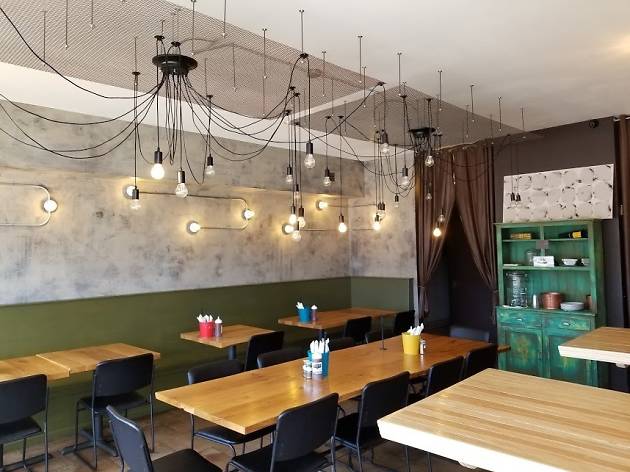 Photograph: Iron Grate BBQ
What is it? If a plate of brisket, spicy sausage, pulled pork, grilled shrimp and pickles sounds like a little (or hefty) slice of heaven, then Iron Grate BBQ is calling you. This is the best – if not only – place in Milwaukee to get soulful southern barbecue.
Why Go? For a good ol' grill in the midwest.
Price: Average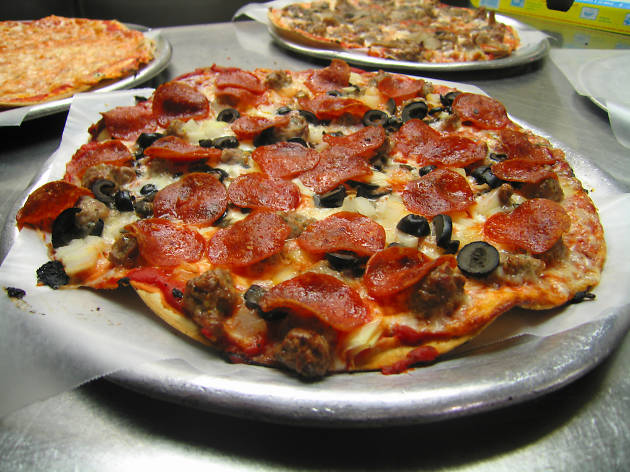 Photograph: Zaffiro's
What is it? Maybe Milwaukee isn't best known for its pizza, but that doesn't mean we can't make a mean pie. Zaffiro's was founded in 1954 by two brothers with Sicilian heritage. Today it remains in the same spot, run by the same family (sadly the Zaffiro brothers have both passed), serving up the same excellent quality pizzas.
Why Go? To eat pizza the way the Italians do: thin, crispy and full of flavor.
Price: Average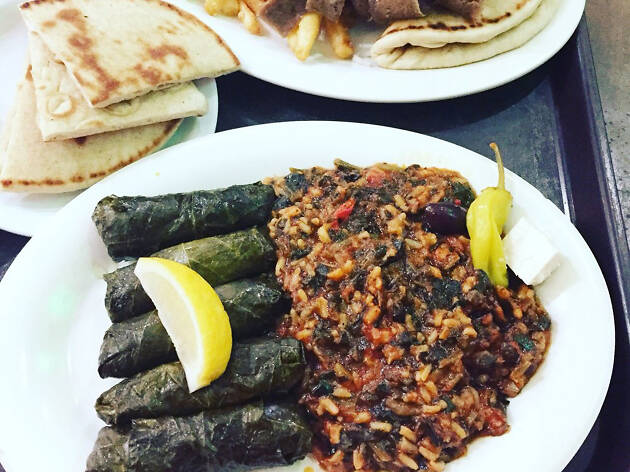 Photograph: Courtesy Yelp/Joanne K.
What is it? While Apollo is the perfect post-drinking sesh spot, due to the fact it's open until 3am on Fridays and Saturdays, it's also good for an authentic (and affordable) Greek lunch or dinner. Eat in or take a box away to eat in Veterans Park.
Why Go? To get traditional Greek grub after hours.
Price: Average
Discover Time Out Market: the best of the city under one roof
Want to make the most of your trip?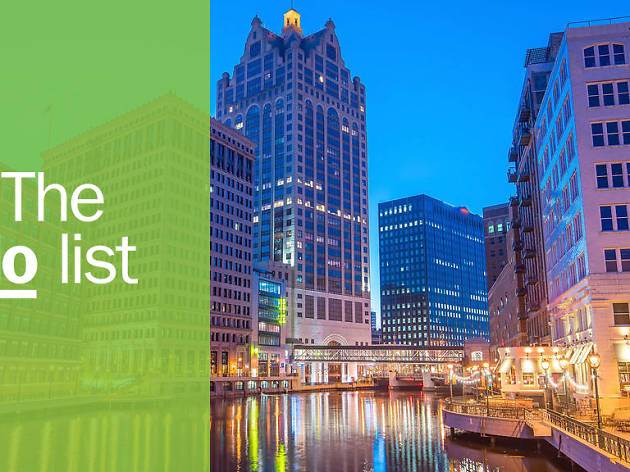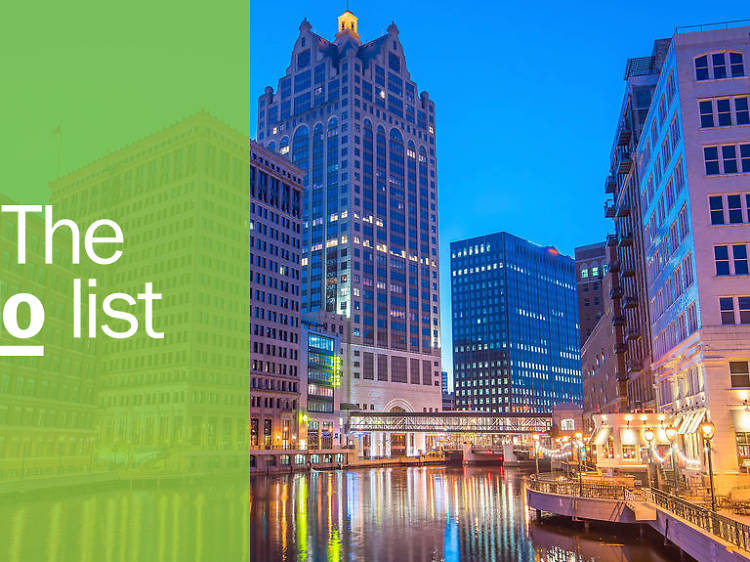 Beer n' sausage: It's the first thing that will pop into anybody's mind when considering Wisconsin's largest city. But there's much more worth exploring when visiting the city, from art fests to jazz joints and museums.