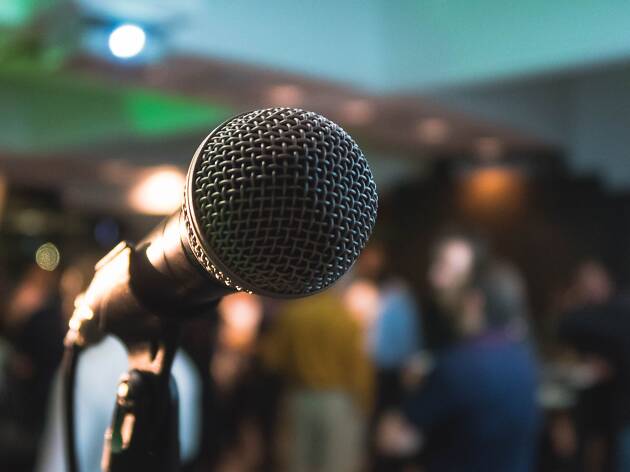 The best Montreal karaoke bars to belt it out and booze it up
Here are the best Montreal karaoke bars for your next singsong night out on the town, from private rooms to dive bars
Birthed in the early 1970s, Montreal karaoke bars have since been catapulted to the top of the nightlife scene here as some of the most fun you can have in this city. Over the years, karaoke has not-so-quietly become into one of the best things to do in Montreal and we've minced our way around the microphone cords, paid our dues in the rotation and boiled down what's the best in the city. The shower can't contain your crooning and there's a microphone under neon lights that is calling your name.
RECOMMENDED: Full guide to the best bars in Montreal
Best karaoke bars in Montreal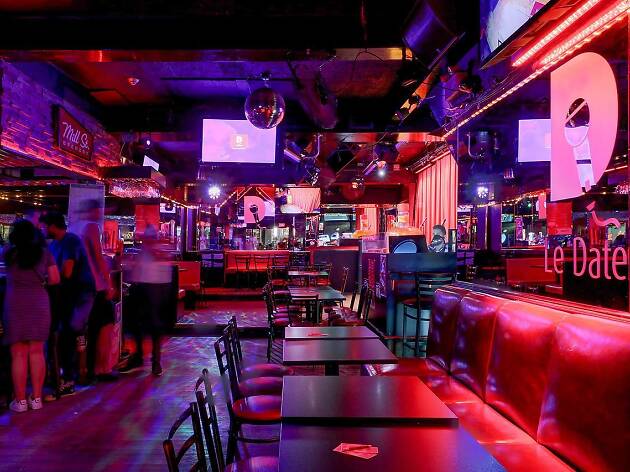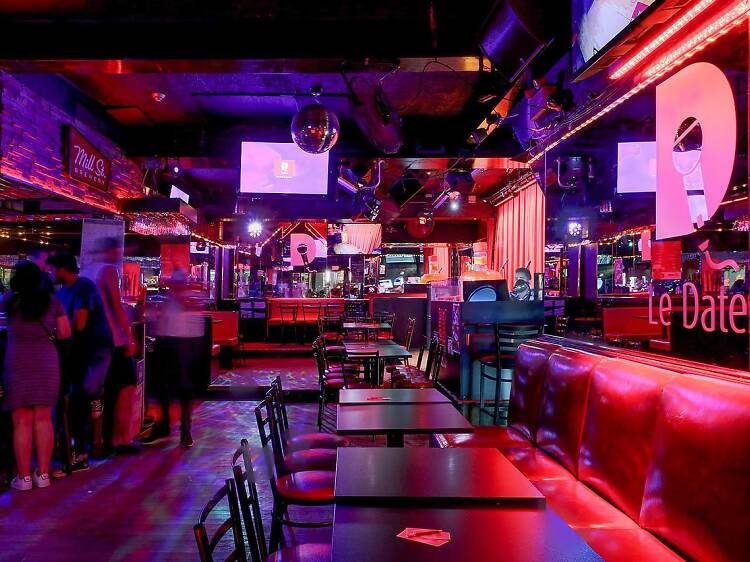 Photograph: Courtesy Le Date Karaoke
What is it?: Formerly known as Club Date, Le Date is among Montreal Karaoke royalty. While it has rebranded itself, the spirit remains unchanged with a catalogue of over 30,000 songs and a loyal horde of devotees, so we're not worried for its longevity. Le Date is smack in the middle of the Gay Village and serves as a watering hole for a whole host of divergent crowds: Anglophone, Francophone, queer, straight—regardless of the flag you fly, this establishment will welcome you with open arms and astonish you with the local talent it hosts.
When to go?: Nightly.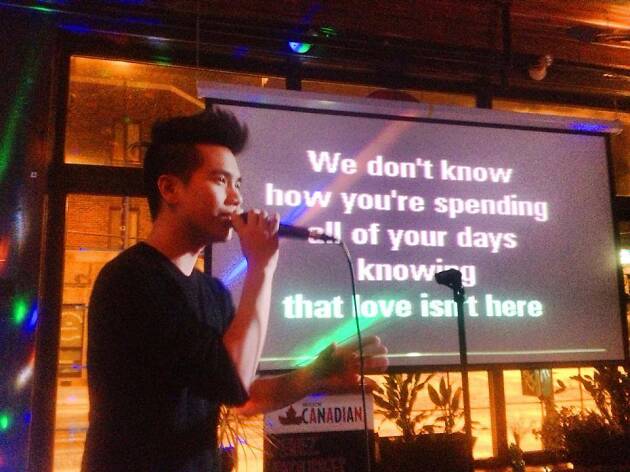 Photograph: Courtesy Taverne Le Chic Régal
What is it?: At first glance, this Pointe-Ste-Charles honky-tonk might look like a standard albeit high-quality local dive, but if you roll up on a Sunday night you'll be treated to a formidable dinner and karaoke phenomenon artfully orchestrated by neighbourhood heroes Franklyne et Denis. We urge you to join the ranks: Tuck into a plate of spaghetti, try your hand at the raffle, belt out a few of your favorite tunes and seamlessly weave yourself into the fabric of this down-to-earth classic karaoke spot.
When to go?: Sunday nights.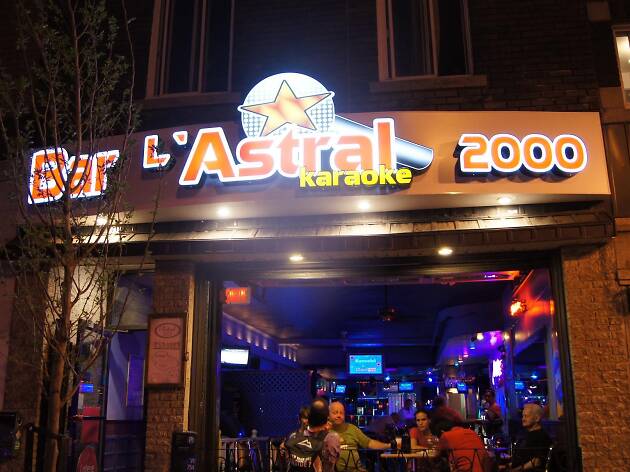 Photograph: Courtesy L'Astral 2000
What is it?: Okay. You can call it kitsch, you can call it weird. You could probably get away with calling it a little grungy and no one will take issue, but you can't in good conscience claim this place isn't a hell of a lot of fun. More on the eastern, Francophone side, this joint isn't big on pretensions but does take its karaoke nights very seriously with a whole gang of regulars both young and old proudly calling this place home.
When to go?: Nightly.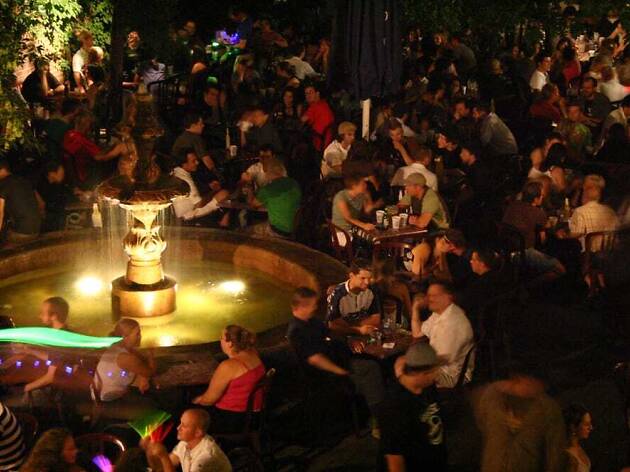 Photograph: Courtesy Yelp/Le Saint-Sulpice
What is it?: Its student-centric and tourist crowds guzzling beer and shots may not be your kind of haunt, but all summer nights eventually lead to at least one spent at Le Saint-Sulpice for their almost comically large outdoor terrace. When it comes to karaoke, though? Come in anytime for Le Caveau, a hush-hush bar in the basement of the palatial establishment, as it discreetly hosts one of Montreal's most reliable karaoke nights. Every now and again, the karaoke breaks free of its normal basement habitat and spreads its wings, occupying the gargantuan amphitheater-like space that is the rear terrace, so keep your ear to the ground for when this takes place and enjoy a truly unique open air karaoke experience.
When to go?: Nightly.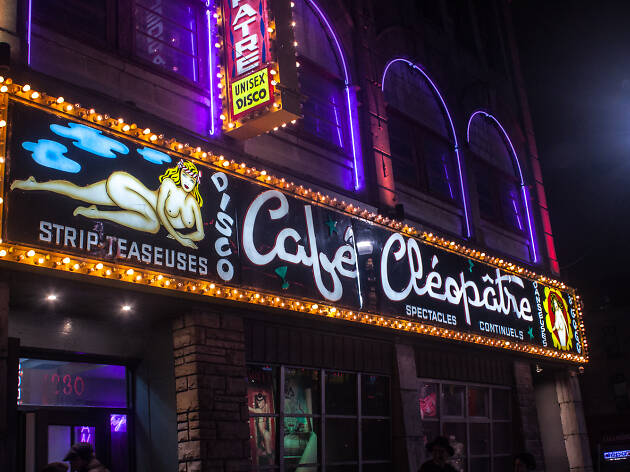 Photograph: Yan Bellerose/Secret Montréal
What is it?: If you're into both public singing and public nudity, this one's for you. From the team that brought you NDQ Sunday Karaoke, enter this concept that kicks it up a notch, Bareoke. Hosted in a historic strip club, this monthly event isn't nearly as intimidating as it sounds, and organizers emphasize a comfortable, safe, consensual space that encourages performers of all backgrounds, ages, body types, gender identities and sexualities. You're free to watch from the back rows of course, but if you want to sing, you can mount the stage and take off a single sock or let it all hang loose.
When to go?: First Saturday of every month.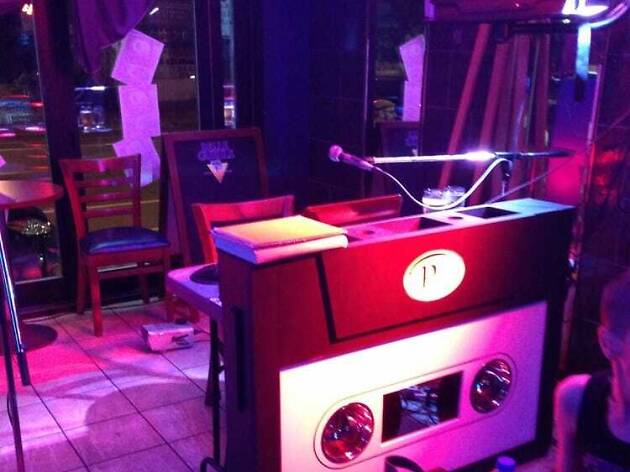 Photograph: Courtesy Yelp/La P'tite Place
What is it?: As you might have gleaned from the name of the place, this karaoke box isn't very large, but what it lacks in capacity it makes up for in spirit. This Rosemont bar plays host to a rare mix of angel-voiced diehards and nervous first-timers, all boiling down to the perfect bar to break the ice in. Drum up the courage by downing a few reasonably priced local ales on tap; it'll help.
When to go?: Nightly.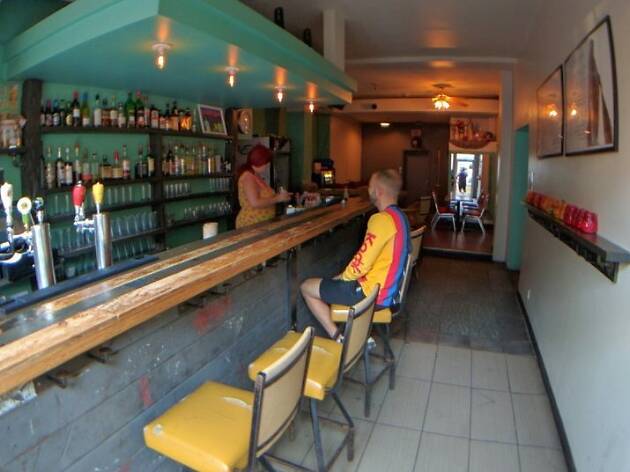 Photograph: Courtesy Yelp/Jonathan L.
7. Notre-Dame-Des-Quilles
What is it?: Known to locals as NDQ, or "that bar with the homemade bowling lanes." At first glance, NDQ looks like it has a lot going on with its queer-positive cocktail bar best known for its pair of bowling lanes and pizza by the slice from Pizza Bouquet. Don't forget, however, that this place is also home to Lipster Sunday Karaoke, one of the hippest karaoke nights in the city for years. As such, this place has a loyal following, so be prepared to wait on singing the later you arrive.
When to go?: Sunday nights.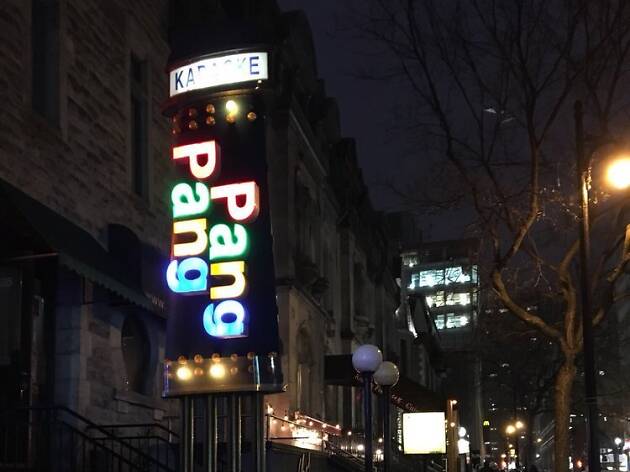 Photograph: Courtesy Yelp/Tamara H.
What is it?: A Korean karaoke box experience par excellence, it's been dutifully serving the university crowd and the city at large from its prime location on Mackay Street for years. True to form, Pang Pang offers a range of fully-equipped private rooms that can scale from a few close friends to an office party or birthday bash. Whatever the size of your party, rest assured that this place keeps your singing troupe fuelled up with its full cocktail service to boot.
When to go?: Nightly.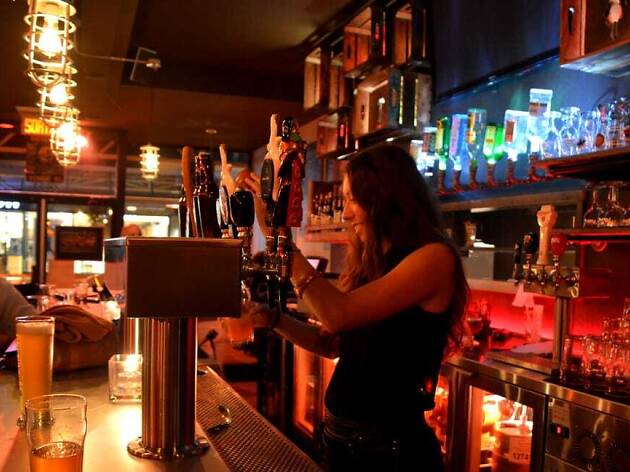 Photograph: Courtesy Yelp/Le Vestiare
What is it?: Bar le Vestiare is a stalwart outpost on what is currently the construction battlefield that is Plaza St-Hubert. But as soon as you're through the doors and saddled up at the bar, you wouldn't know it and this bar bustles on blissfully unaffected by the upheavals outdoors. This place offers Le Vestiare offers up hard-to-find Belgian imports, local microbrews, and a surprisingly solid bar menu but the locals know that the real draw is the serious karaoke and show up in droves for the occasion.
When to go?: Scheduled, Saturday Nights. From 10:00pm.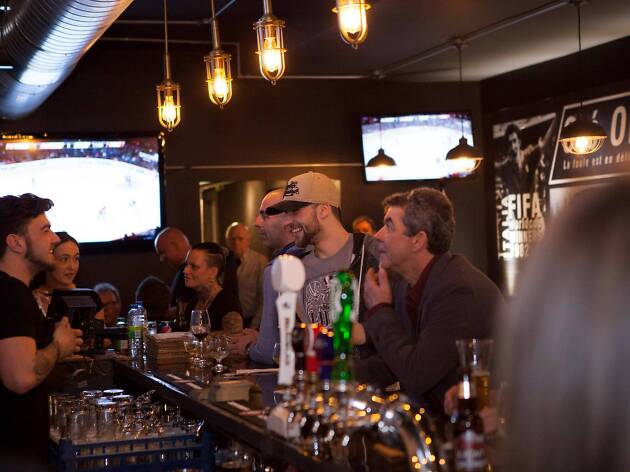 Photograph: Courtesy Resto-Bar Trevi
What is it?: Another less traditional take on the restaurant/karaoke combo, this one's been a Verdun staple since the 1960s. A well-loved Italian restaurant, this one feels its cuisine is particularly conducive to karaoke, and who are we to judge? Pizza and subs are naturally one-handed affairs and can easily be juggled with a microphone, although we'd probably advise you to keep that bowl of spaghetti off stage, capeesh?
When to go?: Most Weekends. Schedule can vary.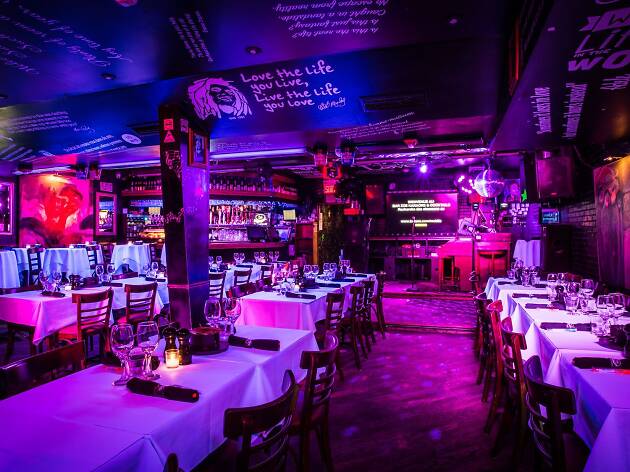 Photograph: Stéphane Chaput
11. Zoé Fondues Karaoké & Cocktails
What is it?: Vocalists worldwide have their warm-up secrets, but this bar knows the only way to truly prepare yourself for a performance is a bubbling pot of Swiss fondue. You're not misreading that: This fondue-and-cocktails bar transforms itself into one of the hottest karaoke bars in town every night of the week. At first glance, it might seem like a strange proposition, but when you're recklessly dunking your lobster tails into molten Gruyere before mounting the stage, it will all make perfect sense. You'll wonder how you ever did without.
When to go?: Nightly, from 8 p.m. onward.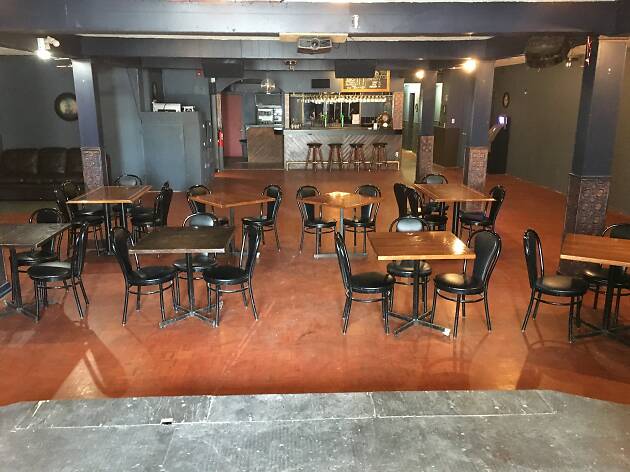 Photograph: Courtesy The Diving Bell Social Club / Club Social Le Scaphandre
12. The Diving Bell Social Club / Club Social Le Scaphandre
What is it?: Saint Laurent boulevard has been plagued with the closure of handful of beloved music venues in recent years but the recent establishment of the Diving Bell Social Club has done much to counter that trend. With space enough for 200 people, this multimedia performance venue hosts a bevy of up-and-coming artists and established favorites in addition to art installations, stand-up comedy, film screenings and of course, Karaoke. Keep attuned to their social media accounts for these much coveted intermittent Karaoke nights.
When to go?: Occasional, when scheduled.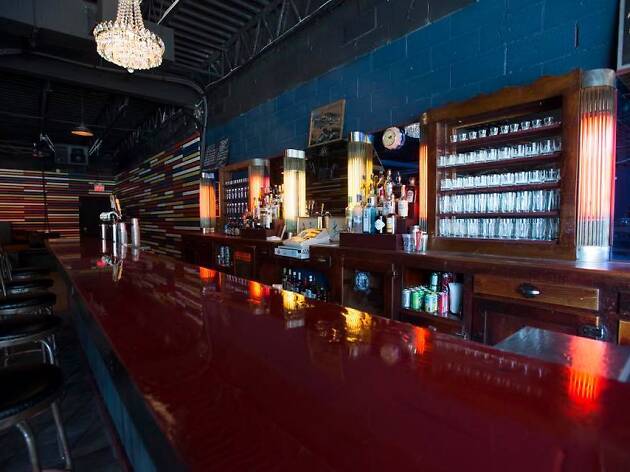 Photograph: Bar Le Ritz PDB
What is it?: This hip-as-shit Mile-Ex-based show bar is a top spot in town for live music, but every so often can't contain itself and puts on a beastly karaoke night. The bar takes particular care in ensuring it is a wheelchair-accessible, queer-friendly, safe-space for everyone—something we feel makes it particularly well-suited to a great, shame-free karaoke environment. Stay tuned to their social media for their next upcoming karaoke foray.
When to go?: Occasional, when scheduled.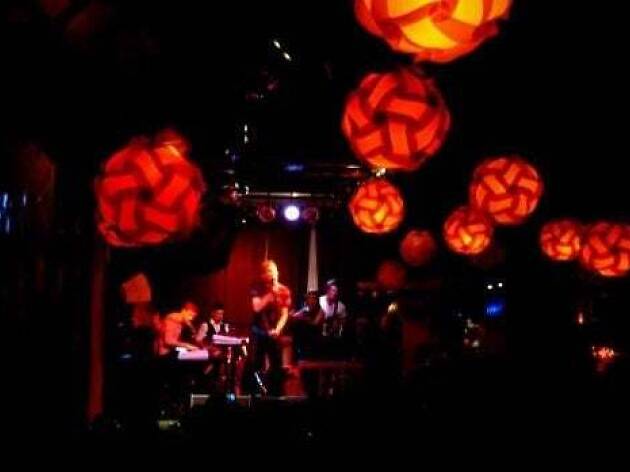 Photograph: Courtesy Yelp/Risa D.
What is it?: This intimate weekend-centric show bar in the heart of the action on Saint-Laurent Boulevard downshifts into a karaoke bar after its stage's mainliners finish their sets. As a performance venue first, the bar is set up with a sizeable raised stage to provide the truest in rock star experiences. There's loads of space up there for you and the rest of your merry band (see: drunk friends) to crowd around the mic. Owing to its proximity to a host of other nightlife hotspots, karaoke performances at 3 Minots tend to be a little more relaxed, so don't sweat it while you're there.
When to go?: Thursday to Saturday nights (start times vary).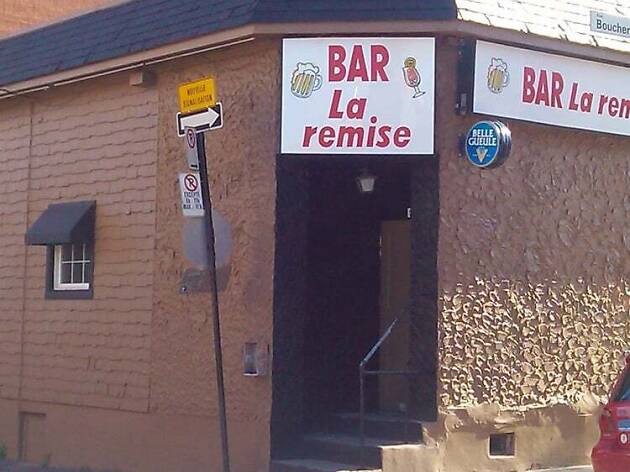 Photograph: Courtesy Yelp/Risa D.
What is it?: La Remise might just be the Platonic ideal of the Quebec dive bar. A newcomer, arriving early in the afternoon, might be unimpressed by its unbelievably generic exterior and yellowed Elvis portraits on the walls and will find it difficult to imagine this place as the site of some mythic parties. Come Thursday and Saturday nights, however, and this address retains its position as one of the most out-of-control karaoke nights in town without breaking a sweat.
When to go?: Weekly on Thursday and Saturday nights.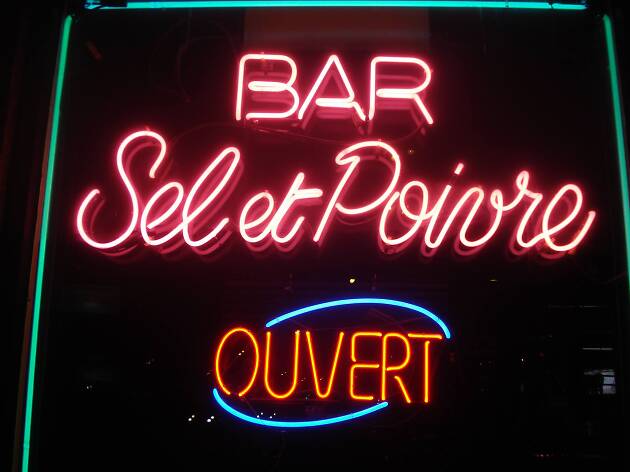 Photograph: Courtesy Bar Sel et Poivre
What is it?: It's not particularly clean. It isn't on the cutting edge of karaoke bars and it doesn't have the most extensive catalogue in town. In fact, if these are your defining characteristics of Karaoke, then you're better off somewhere else. However, what it lacks in the more traditional categories, it makes up in pure enjoyment found with its no-nonsense approach and dedication to the art of a good time. It's a straightforward place.
When to go?: Saturday Nights.
More of the best bars in Montreal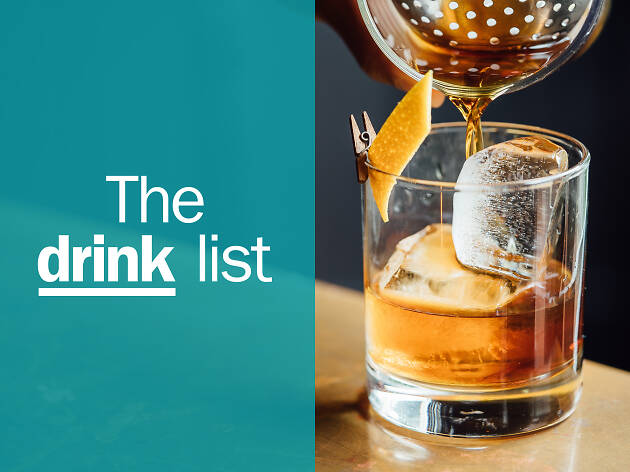 Welcome to the Time Out DRINK List, where you'll find our carefully chosen 'best of' Montreal's libational landscape.