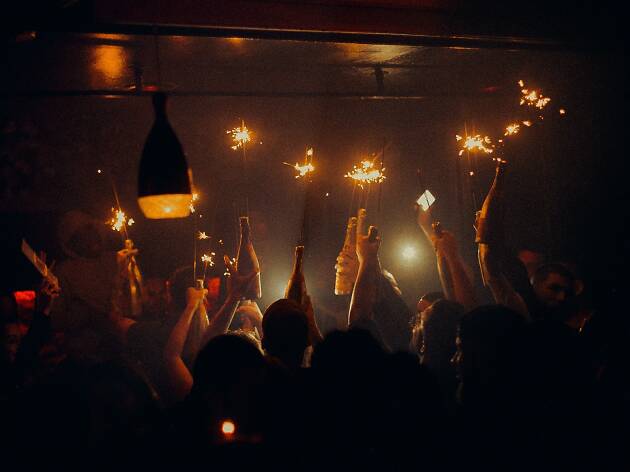 1/2
Photograph: Courtesy Club Peopl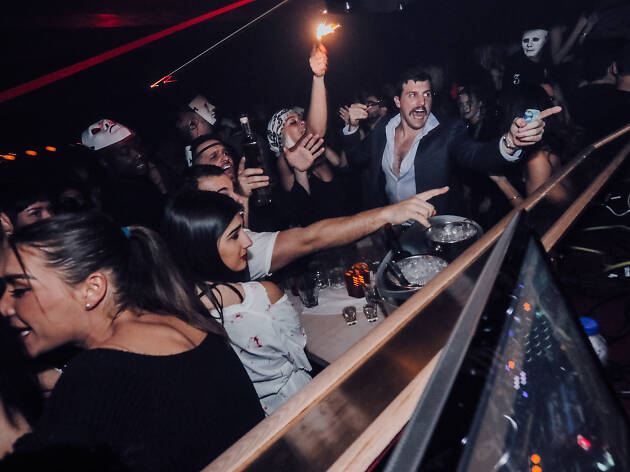 2/2
Photograph: Karel Chladek
Flyjin
The ultimate guide to the best nightlife in Montreal right now
Discover swanky cocktail bars, famous clubs, sexy cabarets and more with our guide to the best nightlife in Montreal
We're calling it: The best nightlife in Montreal makes this city the party capital of Canada, bar none. The quality of clubs, bars and performance venues here are among the best things to do in Montreal (and not just because we have an 18+ legal drinking age or an unquenchable after-hours scene). Some of the best bars here double their worth with amazing DJ programs, while our supper clubs are among the best restaurants that put away their dinnerware and become amazing parties when the clock strikes late enough. Whether you're looking for live music, mainstream clubbing, underground hideaways, wild drag queen cabarets, or elegant cocktail bars, there's something for everyone here.
RECOMMENDED: Full guide to the best things to do in Montreal
Best nightlife venues in Montreal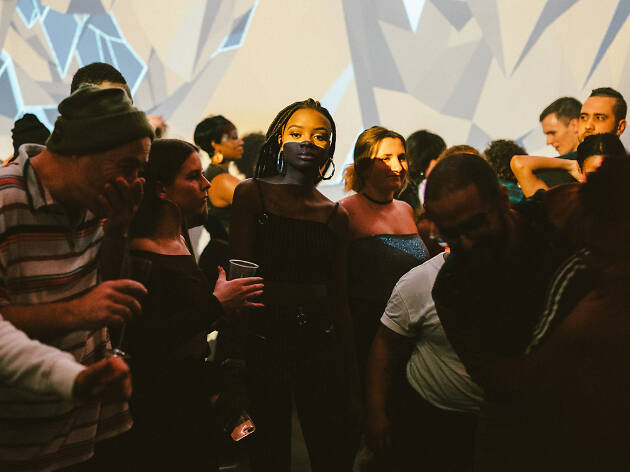 Photograph: DJA Photographie
This multifunctional space on St-Hubert in Rosemont is a 4,500 square foot blank canvas for everything and anything you can think of: DJ performances, live music shows, album launches from local artists, film screenings, VR projections, sound art installations, fine art vernissages and clothing line launches—and we're pretty sure we're forgetting something. The crowd is fashion-forward and community-oriented, so expect a laid-back vibe to accompany its artistic and bohemian clientele.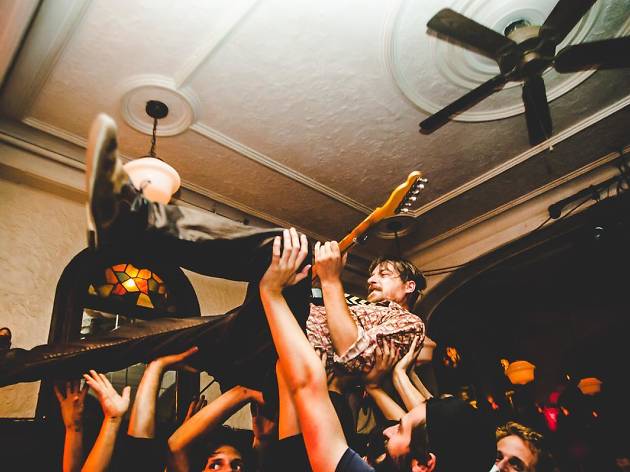 Photograph: © Maude Touchette Photographe
L'Axe du Mal (which translates to "the axis of evil") is a cluster of four establishments at the nightlife crossroads of Saint-Denis Street and Mont-Royal Avenue which, when combined, makes for the perfect bar-hopping experience. Each bar offers a different type of entertainment: Quai des Brumes is a live music venue that focuses on Francophone artists and singer-songwriters playing indie rock and folk; L'Escogriffe is a more intimate rock-oriented venue with local and touring bands; La Rockette is an upstairs dance club that specializes in rockabilly, classic rock and pop from the 50s to the 80s; Pow Pow offers a more nightclub atmosphere with local DJs playing electro, house, techno and other styles. We dare you to do them all in one night.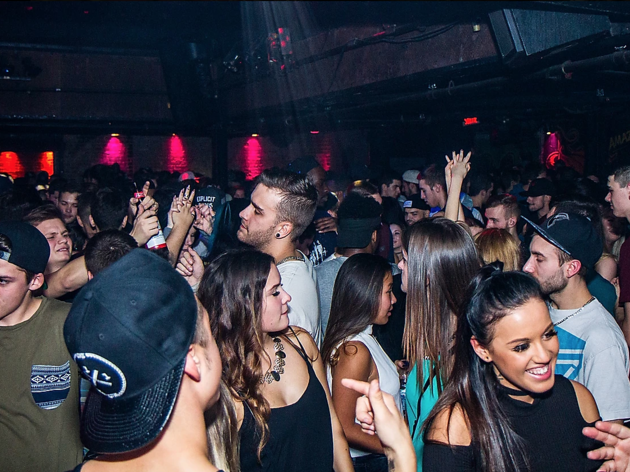 Photograph: Les Foufounes Électriques / foufouneselectriques.com
Les Foufounes Électriques
Step through the doors of 'Les Foufs' and find yourself walled in by Montreal music history. An enormous multifunctional complex which has been a cornerstone of the alt-rock and punk scene in Montreal since it opened in 1983, this is where you would have seen Nirvana, Green Day and Queens of the Stone Age before they made it big. Today, it continues its robust legacy with a specialization in punk, goth, emo, new wave, ska and metal. The downstairs bar area has supremely cheap pitchers of beer and a substantial terrasse for summertime use, while the upstairs club area features a huge dance floor with one of the best mosh pit scenes in town.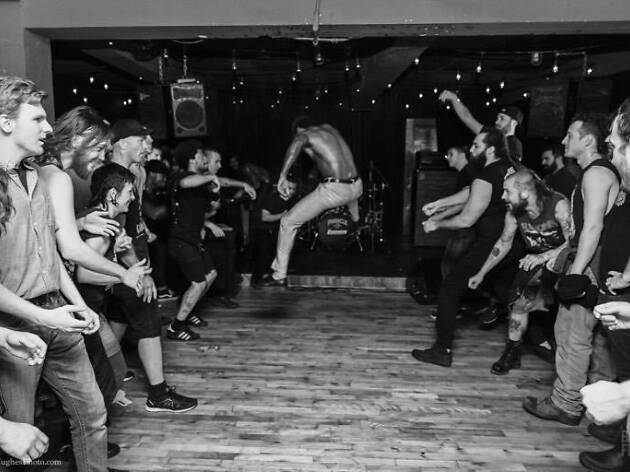 Photograph: Jason Hughes
At face value, this is the preeminent place to be for heavy rock, punk and metal shows on the smaller side, but there's more to it than that. This particular place gets props for the separation of its bar—equipped with excellent cocktails, pints on tap and wine by the bottle—from its performance area, so patrons can drop in to have a drink and listen a bit before deciding to join in on the show/live band karaoke/movie screening/video game tournament/chili cook-off going on, or just have a drink and relax. Few mosh pits in town get as tightknit as this one. No jerks allowed.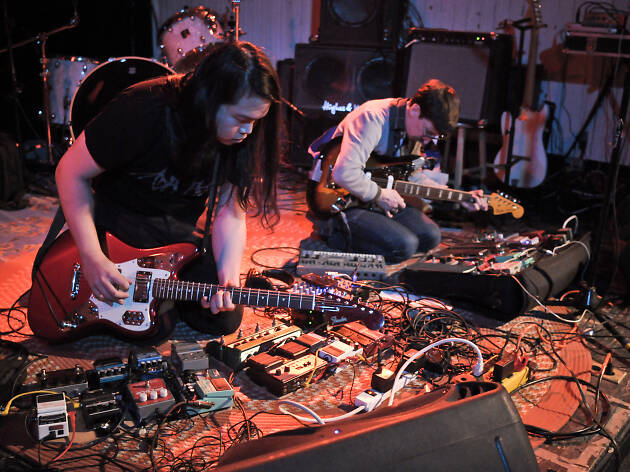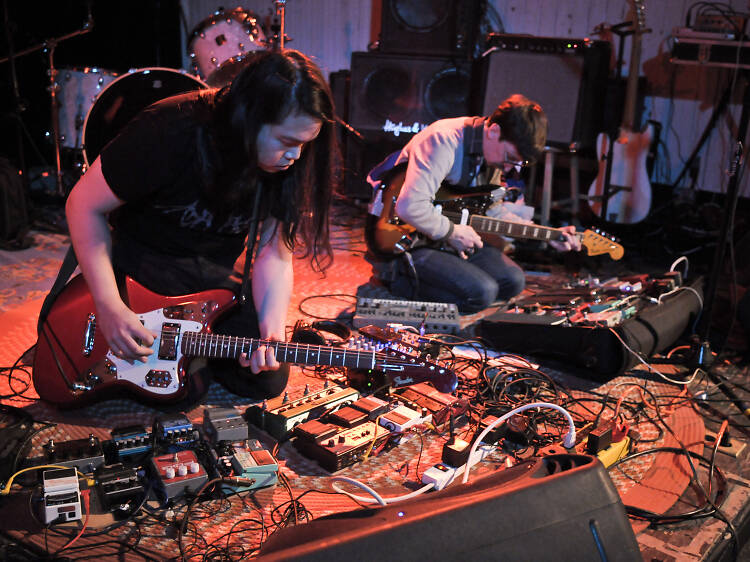 Photograph: Philippe Lamothe
Casa del Popolo has been at the heart of the independent arts and music scene of the Plateau and Mile End for several decades. Many, many great local and international acts have played on its stages over the years, including Arcade Fire and Do Make Say Think, and no night's ever the same with its more-than-varied mix of musical acts. The café-bar section features a vegetarian food menu with some of the cheapest pints in the neighbourhood all year round, while the summer yields a terrasse out back—a great place to have a few drinks before taking in a show. Check out its sister venues La Sala Rossa and La Vitrola for more live music with a similar laid-back approach, and pay attention to when Casa becomes a local linchpin for the avant-garde Suoni Per Il Popolo festival.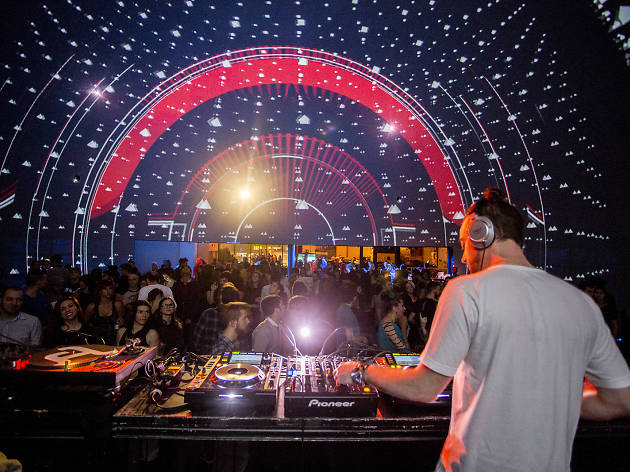 Photograph: Sébastien Roy
La Société des arts technologiques
The SAT is a high-tech venue in the Quartier des Spectacles that plays host to a wide variety of arts and music events, from their summer DJ set series Dômesicle to Cinéma Urbain projections and shows from a lineup that has included the likes of Len Faki, Ladytron, Étienne de Crécy and Richard Reed Parry. The crowning jewel of this establishment is the SATosphère, a 6,000 square foot dome designed for 360° audiovisual projections—the perfect place for both experimental art installations and wild club nights. The upstairs restaurant space le Labo Culinaire also features one of the best terrasses and rooftop bars in Montreal when the weather is warm.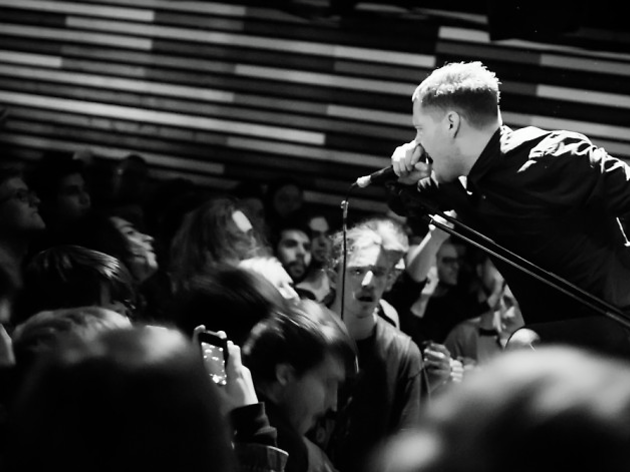 Photograph: Myriam Francoeur
Bar Le Ritz rose from the ashes of the infamous Montreal indie rock venue Il Motore back in 2014. This venue on Jean-Talon on the edge of Mile-Ex is where you'll find live music, DJ nights and parties after parties intersecting across a diverse range of programming. Music styles vary from hip hop and electro to punk and indie rock with local and international touring acts, and the crowd is inclusive with its strong LGBTQ presence—it's the sweet spot for those who are intimidated by mainstream nightclubs, or those who are crave wild underground nights. Don't miss their vintage dance parties with themes like 80s, 90s and 2000s. And just in case you were curious, PDB stands for "Punks Don't Bend".
Best clubs for nightlife in Montreal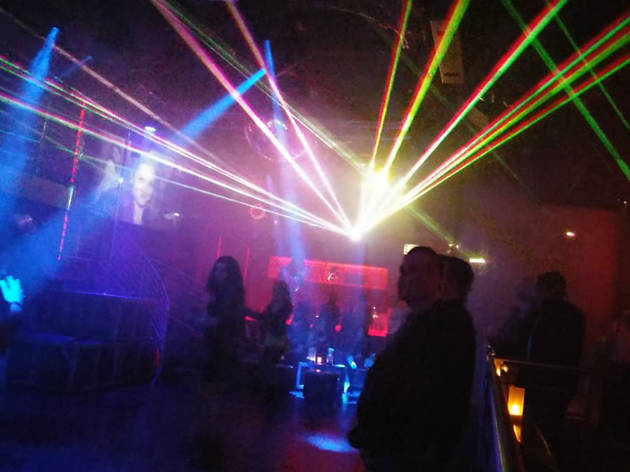 Photograph: Courtesy Yelp/Rob_.
Praised by international DJs for its impeccable sound system, Stereo keeps house and techno beats pumping into the late-night hours, long past last call elsewhere. With soundproof walls and a dance floor reinforced with springs and shock absorbers, this after-hours nightclub is fully equipped for hardcore all-nighters that flock in from all corners of the city.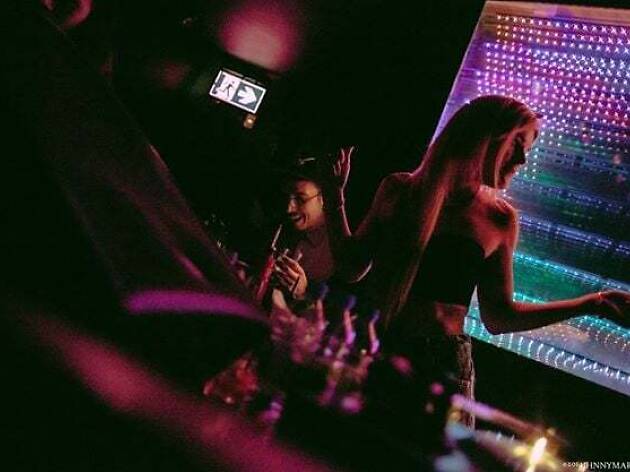 Photograph: Courtesy Yelp/Datcha
Bar Datcha sticks out as one of the rare places to hit for clubbing in Mile End. The club opened several years back in partnership with legendary local DJ Thomas Von Party and his Multi Culti label. You can expect to see him and other local DJs spinning house, electro, disco, funk and techno for the club's intimate dance floor from Thursday through Sunday. Arrive early for one of the best cocktail bars in Montreal at neighbouring 12-seat Imperial Russian-themed bar Kabinet.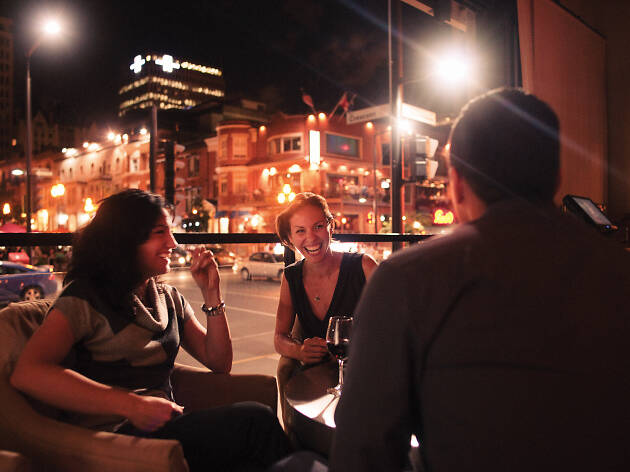 Photograph: Canadian Tourism Commission
This West End street is one of the main nightlife destinations in Montreal for tourists and suburbanites having a night out on the town, especially when it plays host to legendary Formula 1 parties during Grand Prix weekend. On the three blocks between René-Lévesque Boulevard and Sherbrooke Street West, you'll find dozens of places to eat, drink and dance: Check out the classic Sir Winston Churchill Pub or Jet Nightclub for drinks and dancefloors; find student haunts like Brutopia and Mad Hatter Pub for ambiances more divey and down-to-earth; get the password via Instagram to gain access to the speakeasy-style club NewHaūs that's fashioned after a war bunker.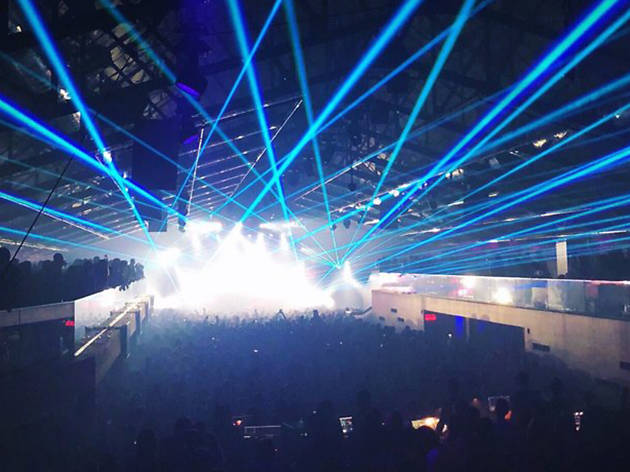 Photograph: Courtesy Yelp/Melissa L.
If electronic dance music is your jam, New City Gas' industrial space is the place to go. Known for welcoming EDM heavyweights like Tiesto, David Guetta, Bauer and Steve Angelo (Swedish House Mafia), it's a massive converted warehouse in Griffintown that features a large outdoor area and spans two floors that can hold up to 2,000 people. While there, make sure to pay a visit to the opulent restroom area, which features a communal Turkish fountain cloaked in purple mood lighting and chandelier accents.
Photograph: La Voûte / @lavoutemontreal
You can bank on having a monumental night at La Voûte, the transformed basement vault of the historic Royal Bank of Canada building in Old Montreal. After passing through a thick safe door, black velour benches and tall arched ceilings provide a prohibition-era backdrop for a swish bar and dancefloor. Local and guest DJs keep the dance floor crowded with high energy club tracks.
Best supper clubs for nightlife in Montreal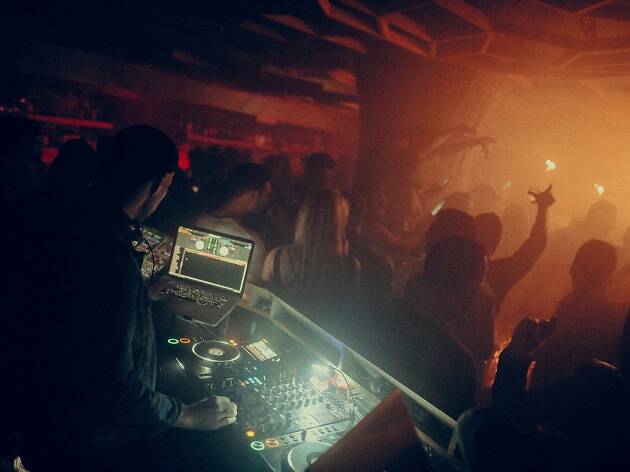 Photograph: Karel Chladek
Part supper club, part nightclub, part speakeasy, this subterranean address themed after a forest is one of the most popular spots in Downtown Montreal—after the entirety of Crescent Street, anyway. Frequented for seafood platters and cocktail parties in the evening, the crowds start to really stream in when the tables are tucked away and music by resident and guest DJs starts to spin. This is definitely one of the more elegant venues in town.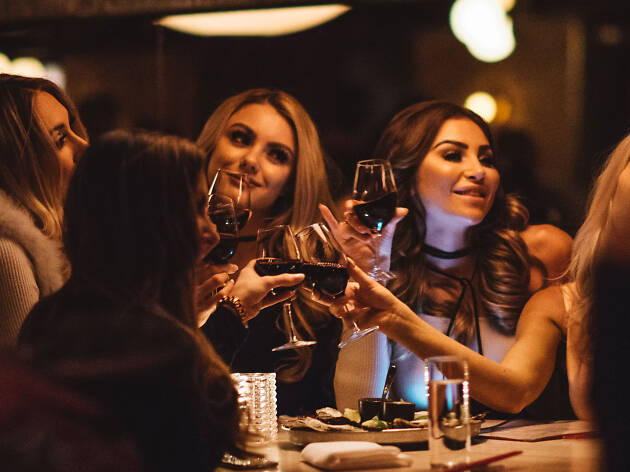 Photograph: Courtesy Flyjin
This underground club in Old Montreal has been maintaining a reputation for hosting as many lavish dinner services as it does popular DJ nights. Earlier hours of the evening have an attractive cocktail program and Japanese fusion menu from Antonio Park, one of the best chefs in town, but at night? A killer light and sound system are put to good use by top acts both local and international.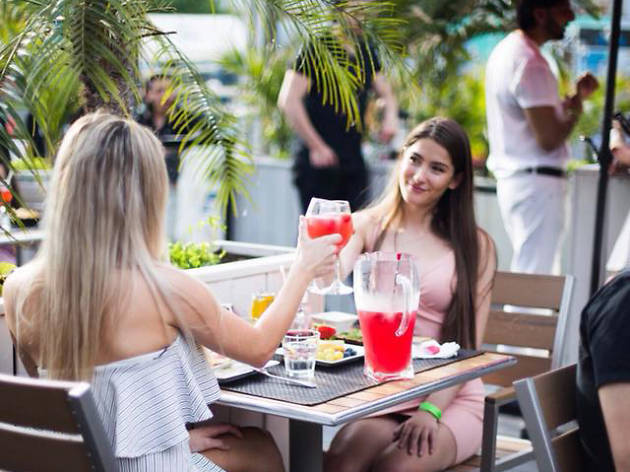 Photograph: Terrasse Bonsecours
The Terrasses Bonsecours is hands down own of the most luxurious and picturesque places to spend you night in Montreal during the summer months. Open from May to October, this club, restaurant and bar is located in the heart of the Old Port on the Clock Tower pier. During the day, grab a pitcher of sangria and a bite to eat outdoors while taking in magnificent views of the Saint Lawrence River, Old Montreal and surrounding skylines. Once the sun sets, you can dance on all three floors of this large complex under flashing lights or stars.
Best cocktail bars for nightlife in Montreal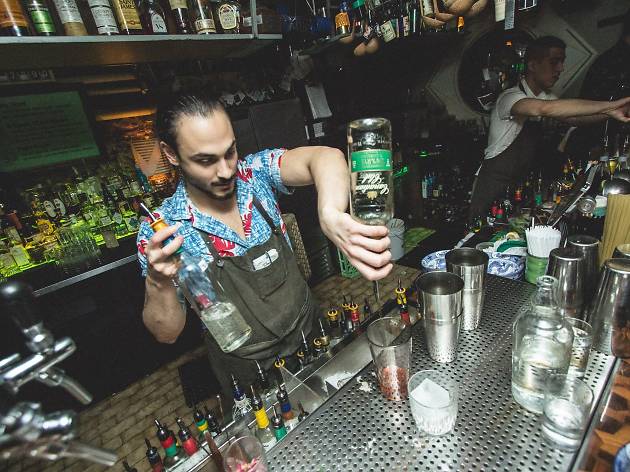 Photograph: Marie Rosenbluth
Find this downstairs bar by the green neon pineapple which hangs above the staircase. A swanky tiki-inspired lounge, Le Mal Nécessaire made a huge mark on Chinatown when it opened in 2014, bringing a fresh breath of nightlife to the otherwise food-dominated landscape of its neighbourhood. The place features a colourful menu heavy on tropical ingredients like cachaca, rum and pisco, oftentimes served in cored coconuts and pineapples—don't miss their Dragon Boat punches, perfect for large groups, and bartending events. If you're hungry, the bar has a direct line to the Chinese restaurant Fung Shing above it for snacks.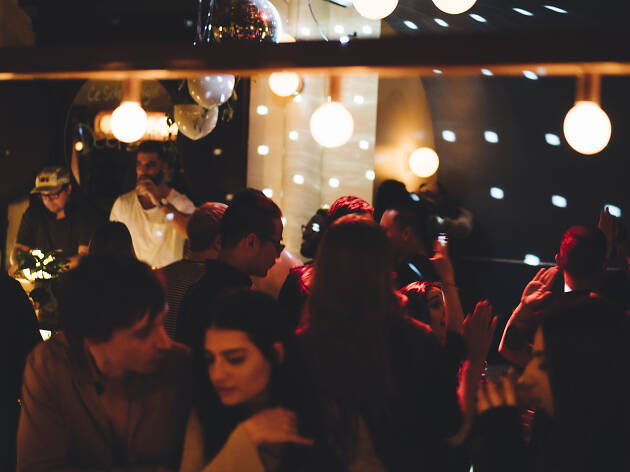 Photograph: Influencr Agency
The quality of its cocktails and décor—designed as though it sits at the bottom of a drained pool—are great drawcards for this bar, but so is their musical curation. Guest DJs from out of town with vinyl rigs are just as valuable as the local acts here, and just about every night of the week has some really, really chill music playing. Weekends are the best for dancing, while weekdays are solid for aural appreciation. Either way, we recommend arriving early in the evening for one of the best happy hours in Montreal.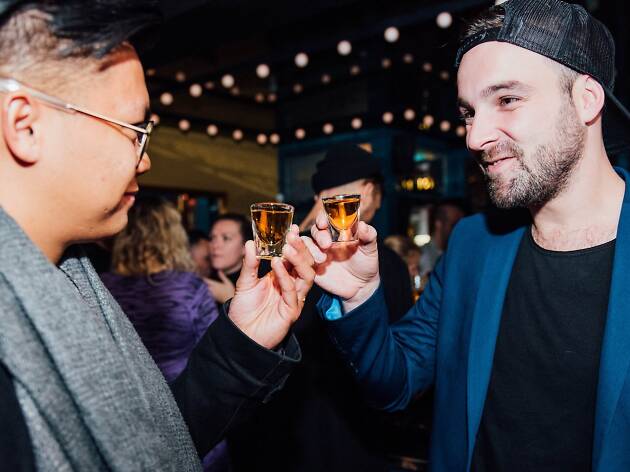 Photograph: Courtesy Bar Renard
Bar Renard has distinguished itself as one of the most elegant spaces in the Gay Village and one of the most inviting—it's particularly popular among LGBTQ women, but everyone is welcome. It offers a wide selection of local beers and a variety of cocktails including liters of Pimm's Cup and Mojitos. A menu of light meals is also available, with meat-based and vegetarian takes on burgers, pulled pork and hotdogs. This is a place where tables get pushed aside in the evening, as DJs turn up the volume to get clients dancing. Pure, clean fun.
Best cabarets for nightlife in Montreal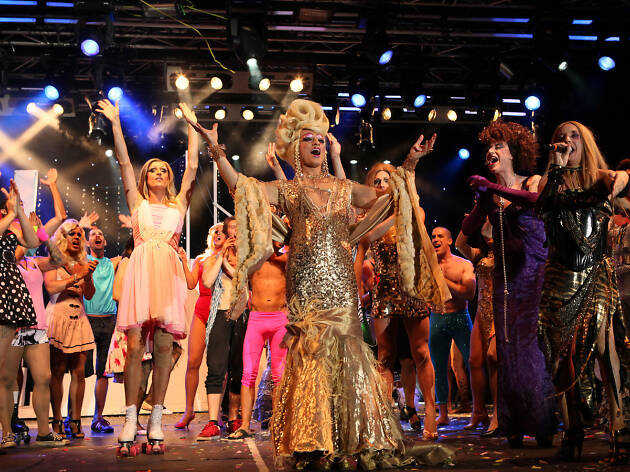 Photograph: Courtesy Cabaret Mado
Cabaret Mado is Montreal's premier drag queen cabaret, and Mado Lamotte has been running the place personally since 2002. You'll find themed nights with a host of drag performers, hilarious and provocative comedy sketches and lip-syncing. Once the show is over, the DJs take over and you can hit the dance floor with Mado and her friends. Many unforgettable nights have started (and ended) at Cabaret Mado.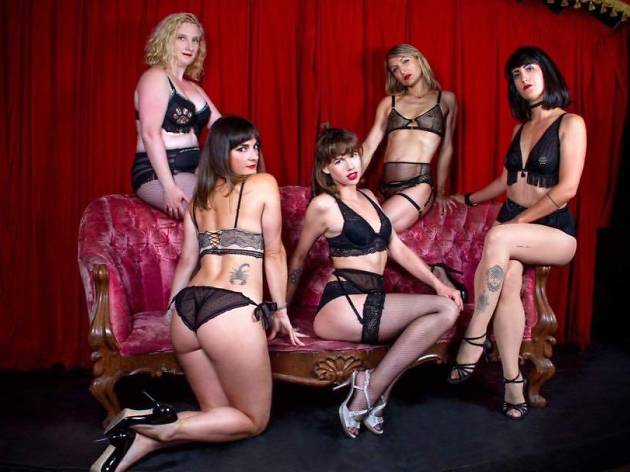 Photograph: Frank Lam Photography
The Wiggle Room is the new kid on the block in Montreal's storied cabaret scene, inspired by classic speakeasys of the 1920s. Featuring old-school burlesque, drag queen and drag king galas, comedy sketches and theme nights, the Wiggle Room also serves up an expansive and elegant selection of cocktails both new and classic which perfectly accompanies an evening of entertainment. Make sure to wear your wildest outfit and get ready for an epic party here.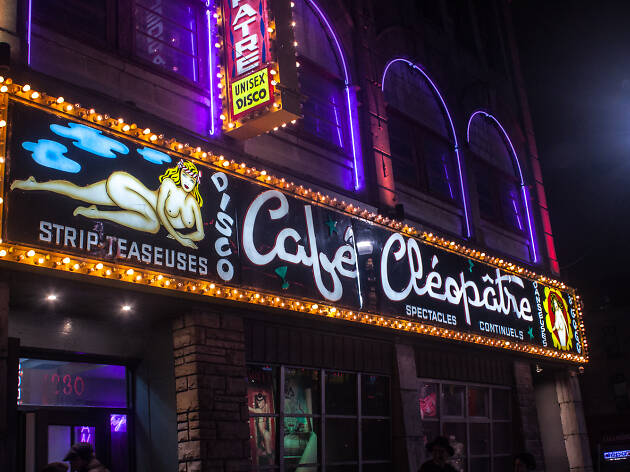 Photograph: Yan Bellerose/Secret Montréal
Café Cléopatra is one of the last remaining vestiges of Montreal's infamous Red Light district at the corner of Saint-Laurent and Sainte-Catherine, surviving multiple rounds of demolition and expropriation. Its façade, which dates back to the 1800s, is now surrounded by a brand new glass and steel office complex that couldn't contrast more with the interior of the establishment. On the ground floor, you'll find one of the best strip clubs in Montreal with a colourful range of performers and décor that hasn't changed in 30 years, or head upstairs for wild gender-bending drag and burlesque performers or baraoke on the first Saturday of every month when anyone is welcome to strip while singing (and trust us, it's more fun than you think).
Need a drink in Montreal?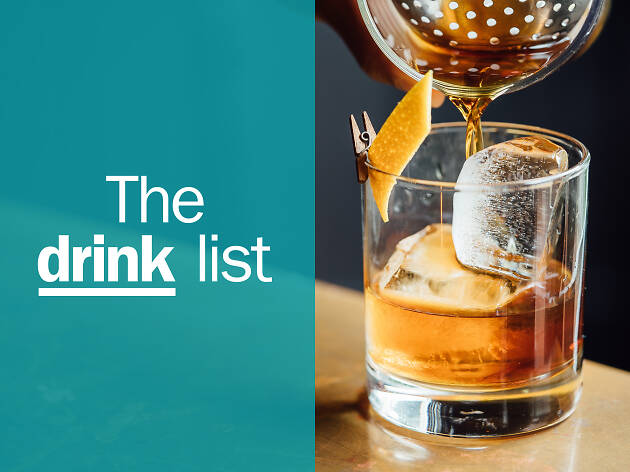 Whether it's wine, mixology or perfect pints you're after, use this list to find the best bars of Montreal.
The biggest parties, events and festivals in Montreal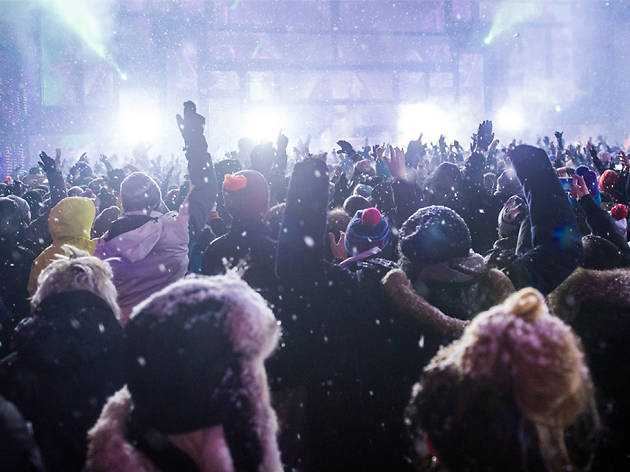 Photograph: Courtesy CC/Flickr/Centre d'histoire de Montréal
Boredom isn't an option in Montreal when looking at all of the city's parties and festivities happening year after year.