The best nightlife spots in Montreal right now
From evening supper clubs to brimming bars and after-hours clubs, here's where the best nightlife in Montreal is at now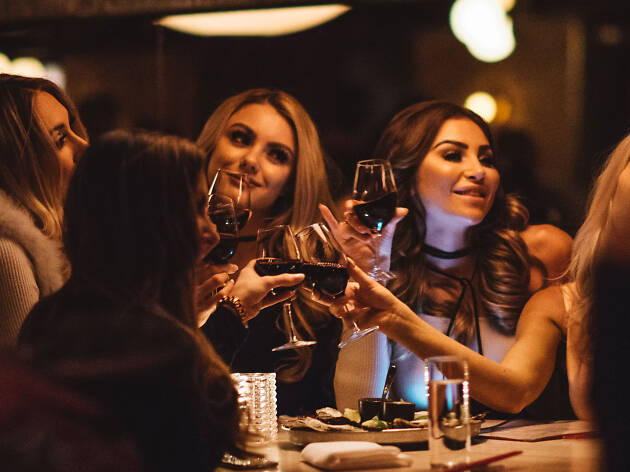 We're calling it here and now: This city is the party capital of Canada, bar none. The nightlife and performance venues here are among the best things to do in Montreal, and not just because we have an 18+ legal drinking age or an unquenchable after-hours scene. Some of the best bars here double their worth with amazing DJ programs, while our supper clubs are among the best restaurants that put away their dinnerware and become amazing parties. From raves with pumping bass to relaxing vinyl venues, there's something for everyone in the Paris of North America.
Best nightlife in Montreal
1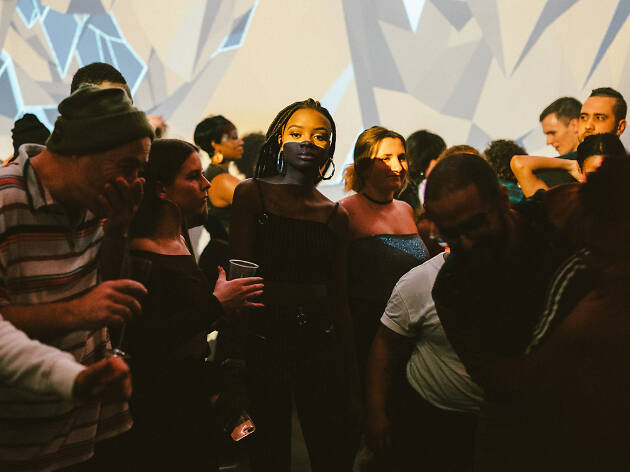 Photograph: DJA Photographie
While not a nightclub by definition, this multifunctional space sees more than its fair share of packed DJ performances. Being 4,500 square feet of blank canvas, that means this address sees anything from film festivals to VJ projections as well on top of a variety of music ranging from trip-hop to trippy sound art. No matter what's happening, the community vibes are strong here.
2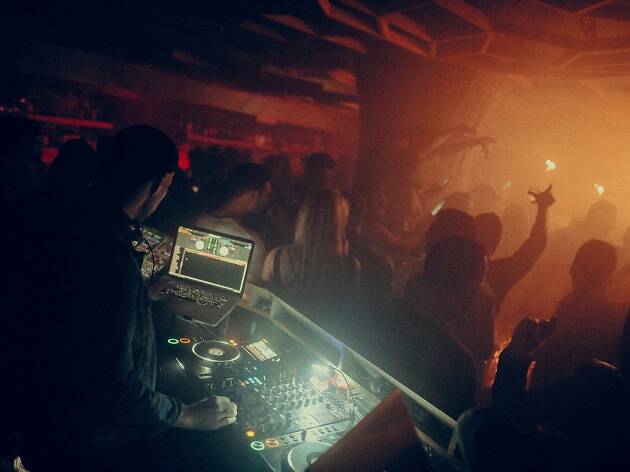 Photograph: Karel Chladek
Part supper club, part nightclub, part speakeasy, this subterranean address themed after a forest is a popular spot in the downtown core—after the entirety of Crescent Street, anyway. Frequented for seafood platters and cocktail parties in the evening, the crowds start to really stream in when the tables are tucked away and music by resident and guest DJs starts to spin. One of the more elegant venues in town.
3
Photograph: Mayfair Cocktail Bar
Visits earlier in evening will suggest this is a jazz-driven cocktail bar with Victorian fixtures, but that all changes in the later hours of the weekend. The space opens up, the music starts, and there's a line-up of people running up street, all eagerly waiting to cram themselves into the space. As it's a smaller place than any conventional nightclub, it's thereby more intimate, with choice drinks to boot.
4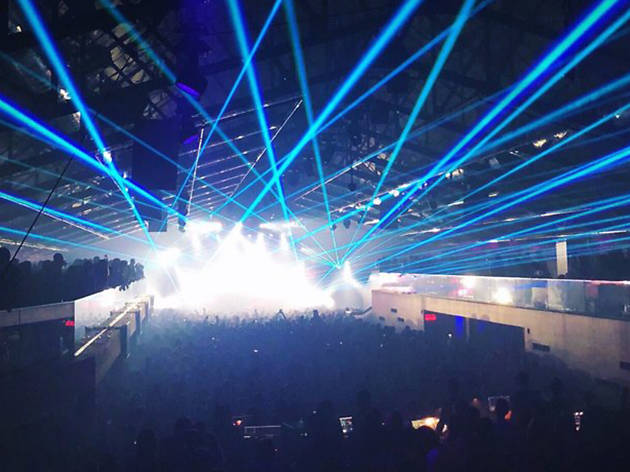 Photograph: Courtesy Yelp/Melissa L.
If electronic dance music is your jam, New City Gas is the place to go to. Known for welcoming EDM heavyweights like Tiesto, David Guetta, Bauer and Steve Angelo (Swedish House Mafia), it's a massive converted warehouse in Griffintown. The industrial space includes a large outdoor area and spans two floors that can hold up to 2,000 people. While there, make sure to pay a visit to the opulent restroom area, which features a communal Turkish fountain cloaked in purple mood lighting and chandelier accents.
5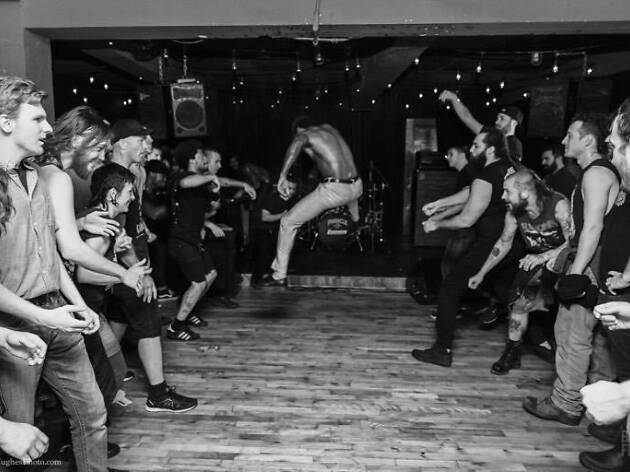 Photograph: Jason Hughes
Locals know this is the place to be for heavy rock, punk and metal shows, but there's more to it than that. This particular spot gets props for the separation of its bar from its spacious performance area, so patrons can drop in to have a drink and listen a bit before deciding to join in on the show/live band karaoke/movie screening/video game tournament going on. No jerks allowed.
6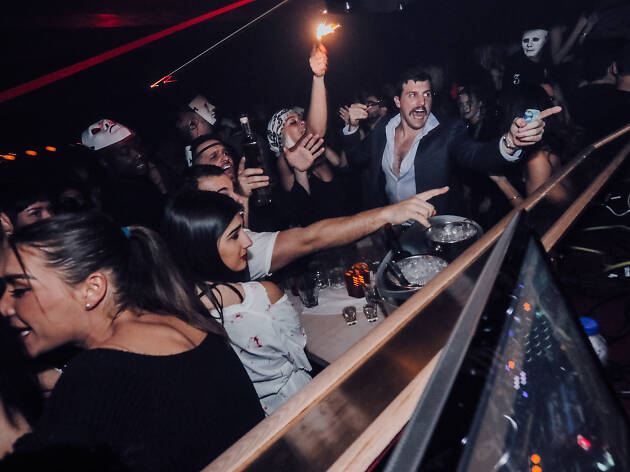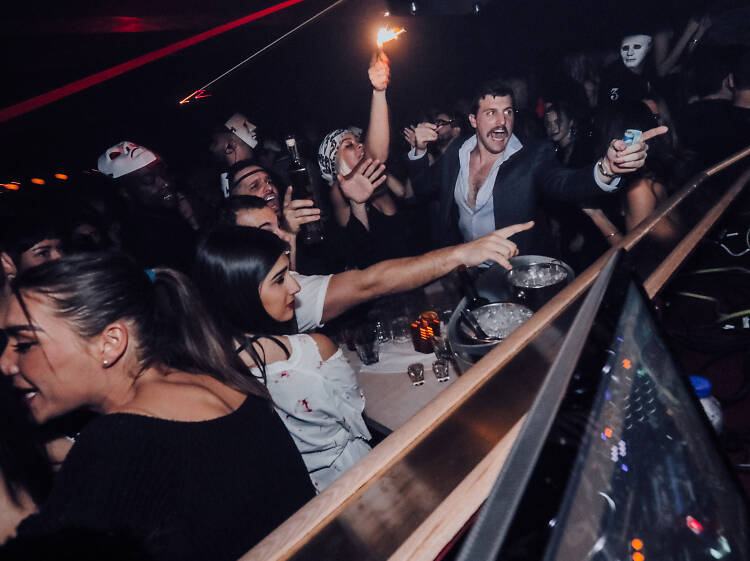 Photograph: Karel Chladek
This underground club in Old Montreal's been maintaining a reputation for hosting as many lavish dinner services as it does popular DJ nights. Earlier hours of the evening have an attractive cocktail program and Japanese fusion menu from one of the best chefs in town, but at night? A killer light and sound system are put to good use by top acts both local and international.
7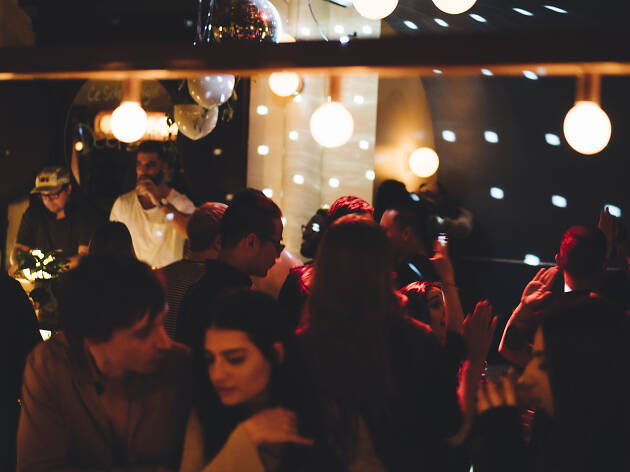 Photograph: Influencr Agency
This quality of cocktails and its décor—designed as though it sits at the bottom of a drained pool—are great drawcards for this bar, but so is their musical curation. Guest DJs using their vinyl rigs are just as valuable as are the locals here, and just about every night of the week has some good music playing. Weekends are the best for dancing while weekdays are solid for aural appreciation.
8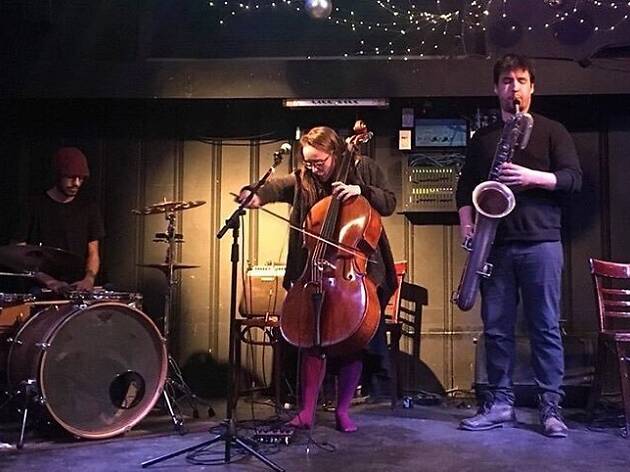 Photograph: @rafael.flores.foto
The Diving Bell Social Club / Club Social Le Scaphandre
Fashioned after the storied DIY venues of yore, this spot focuses on performances by local artists and activities for the community. A social club in the truest sense, the music's great here and it's quickly gained a spot in our hearts for its film screenings, karaoke nights and more. The Plateau's had quite a few problems with nearby neighbours and venues like this one coexisting, so we're hoping this one sticks around.
9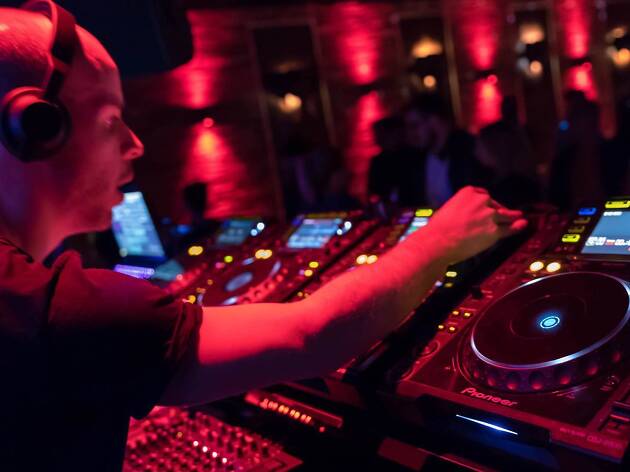 Photograph: Helpy Photo Art
Since moving to its current address in early 2018, this club's been looked to for a more laidback nightclub experience for over a decade—that is, until the party picks up in the early morning. Currently one of best places to enjoy music from quality DJs, the styles spun here range widely, but each make the most of the top-notch sound system they're using.
10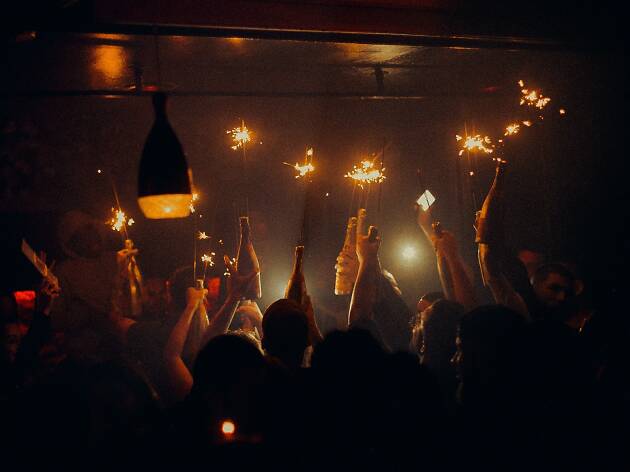 Photograph: Courtesy Club Peopl
Known for having some of the wildest nights in Old Montreal, this club below street level holds packed nights every weekend full of sparklers and hoisted bottles. Some of the best times, however, are had during their seasonal and themed celebrations full of costumes. No matter the day you visit, the customized sound system reverberating off its stone walls here is the real drawcard.
11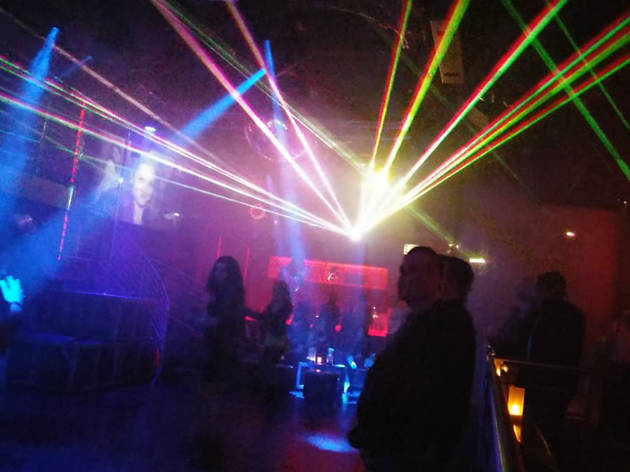 Photograph: Courtesy Yelp/Rob_.
Praised by international DJs for its impeccable sound system, Stereo keeps house and techno beats pumping into the late-night hours, long past last call elsewhere. With soundproof walls and a dance floor reinforced with springs and shock absorbers, this after-hours nightclub is fully equipped for hardcore all-nighters in the Gay Village.
12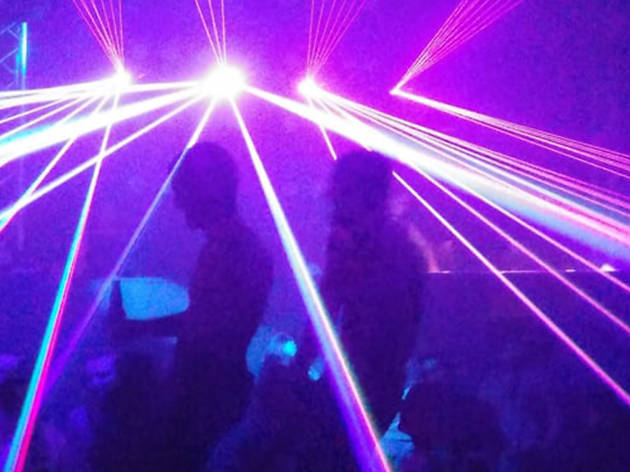 Photograph: Courtesy Yelp/Luka B.
After burning up the dance floor, Club Unity's rooftop terrace is one of the best places to cool down in the Gay Village district. Spanning three levels, it's one of the biggest nightclubs in the area, featuring a VIP lounge and two separate dance rooms with different music. An anything-goes dress code and inclusive vibe regularly draw a diverse party crowd.
13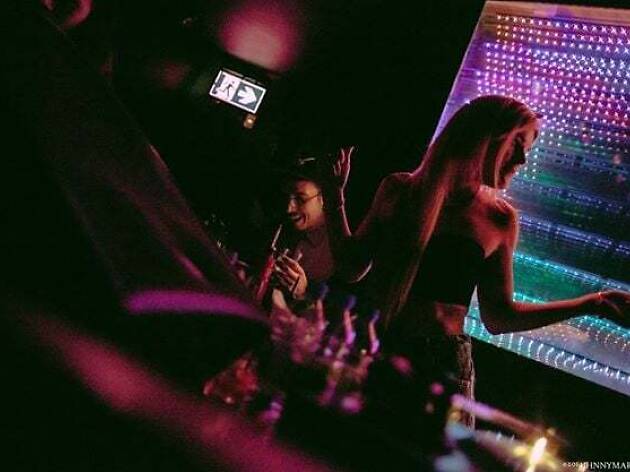 Photograph: Courtesy Yelp/Datcha
Bar Datcha sticks out as one of the rare places to hit for clubbing in Mile End. Boasting a slightly elevated imperial Russian theme and a focus on classy cocktails, the clientele tends to get a little more glam for Datcha than other nearby bars. Local and international DJs spin house, electro, disco, funk multi-culti for the club's intimate dance floor every Thursday, Friday and Saturday.
14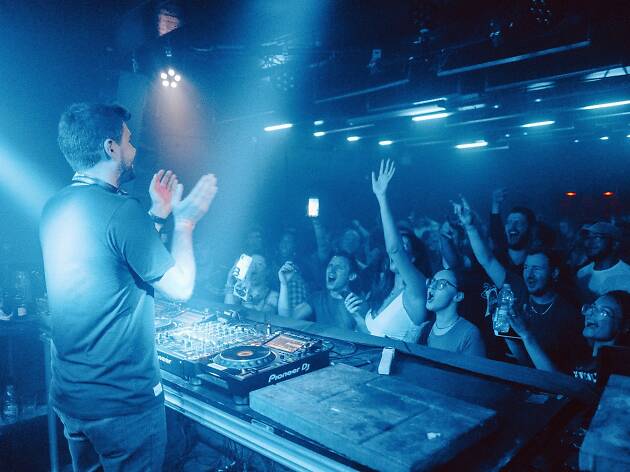 Photograph: Courtesy Newspeak
For anyone looking for choice EDM music during a night out but want a more intimate setting, this is the club for you. As the music pumps and the room turns dark, keep an eye on the ceiling's lighting for when the music drops. It's also a fairly easy-going club where the drinks are cheap and there's room to relax between bouts of dancing, so all in all, a pretty solid bet for the casual club hopper.
15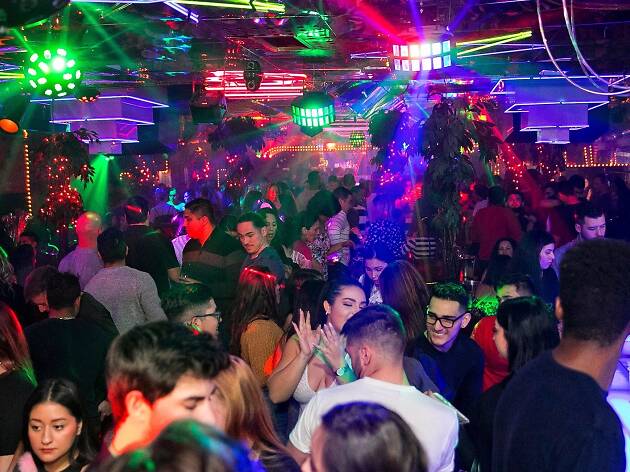 Photograph: David Rosario
This city's oldest salsa club experienced a renewed burst of public interest when Arcade Fire played here in 2013, causing Montreal to fall in love with its eccentricities all over again. With a Latin American disco décor replete with neon palm trees and mirrors, live salsa, merengue and bachata grooves and essential muy caliente vibes? That's a solid bet in our books. Check out their drink specials during 'Crazy Party Thursdays'.
16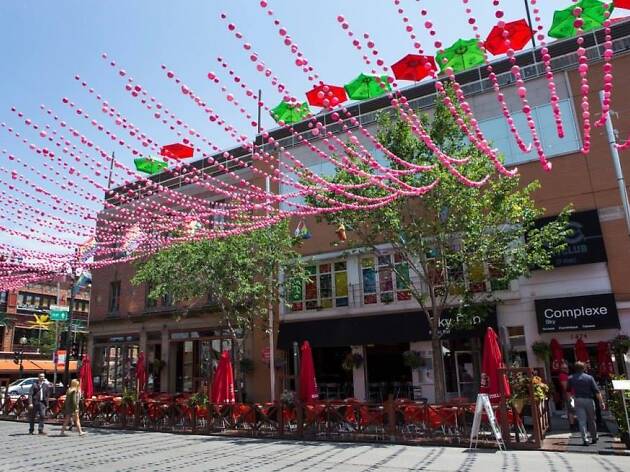 Photograph: Courtesy Complexe Sky
This institution in the Gay Village is a multifunctional complex: While the ground floor sports a bar that's open every day of the week, the upper floors are equipped with dancehalls, the notorious Sky Club and rooftop terrasse. We could go on about their jacuzzi, swimming pool and sauna best enjoyed in the summer too, but why spoil the fun of seeing them for yourself?
17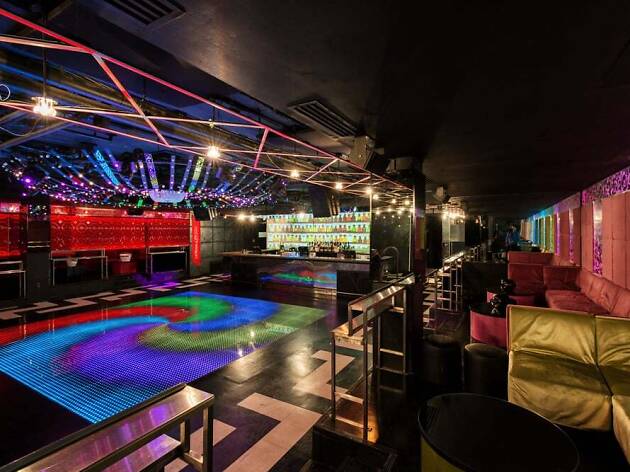 Photograph: Courtesy Yelp/Marie-Eve B.
Make no mistake, it's not all about bone-shaking bass in dark rooms. This colorful location sports one a fully lit dance floor that's straight out of Saturday Night Fever with the playlists to match. It's especially a fan favourite for the LGBTQ community with its Hardcore Disco nights on the first Thursday of every month hosted by local drag stars.
18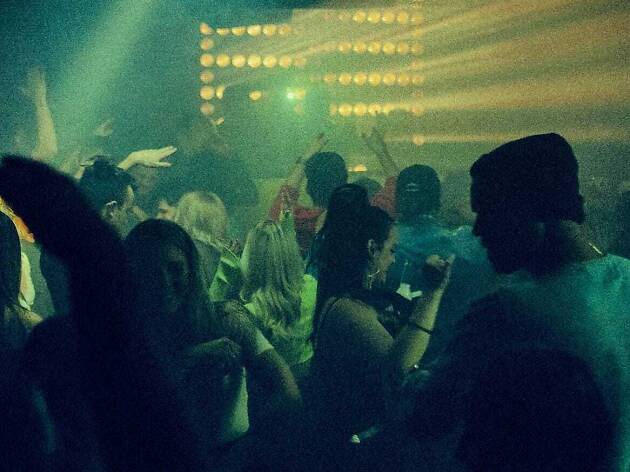 Photograph: Courtesy Club École Privée
Now in its fourth year of operation, this dance club from the A5 Hospitality group is perpetually packed on the weekends, full of locals and tourists populating its smoky dancefloors and popping bottles left and right. It might have seating, but no sitting's allowed when the party gets underway. DJs' playlists here range from quick minimalist beats to thumping house sets.
19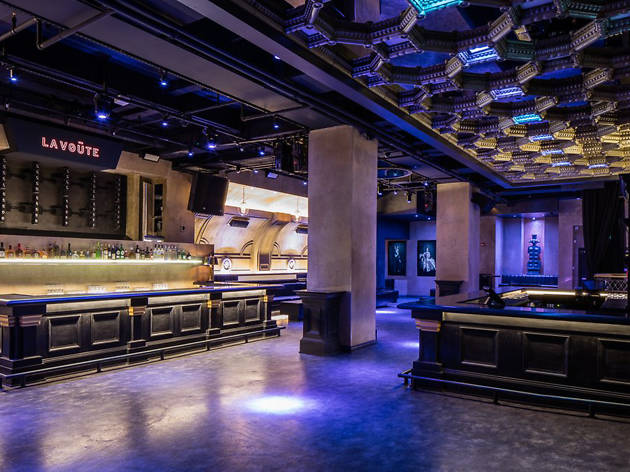 Photograph: Courtesy La Voûte
You can bank on having a monumental night at La Voûte, the transformed basement vault of the historic Royal Bank of Canada building in Old Montreal. After passing through a thick safe door, black velour benches and tall arched ceilings provide a prohibition-era backdrop for a swish bar and dance floor. Local and guest DJs keep the dance floor crowded with high energy club tracks.
Contest alert!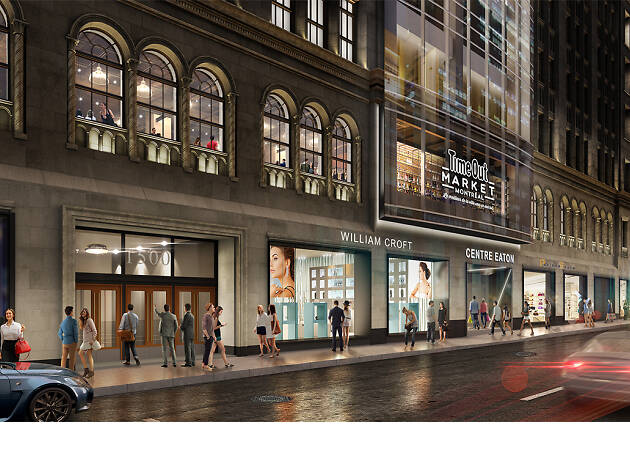 Enjoy a two-night stay in a beautiful room at The Westin Hotel plus red carpet treatment at Time Out Market Montreal.
Need a drink in Montreal?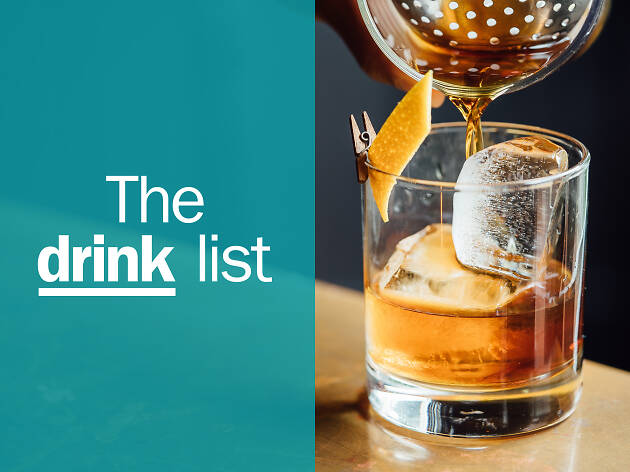 Whether it's wine, mixology or perfect pints you're after, use this list to find the best bars of Montreal.
The biggest parties, events and festivals in Montreal
Boredom isn't an option in Montreal when looking at all of the city's parties and festivities happening year after year.