A guide to the 10 best nightlife spots in Montreal
The unofficial Canadian party capital's after-hours line-up will make you scream "nightlife in Montreal is awesome!"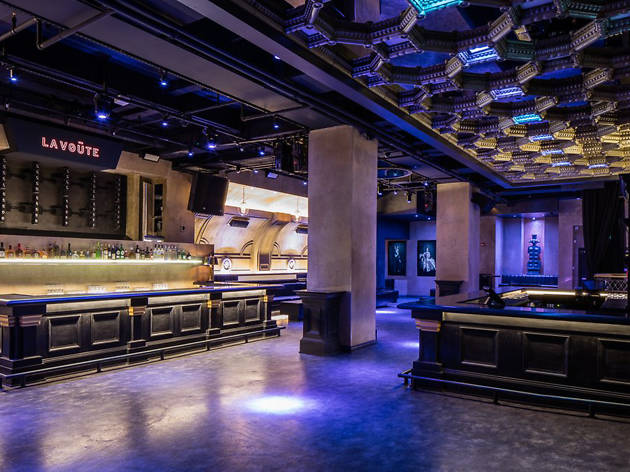 After its ace activities (and poutine and Celine Dion), Montreal is known for one thing: its nightlife. As the unofficial party capital of Canada, a designation reinforced by the city's French connection and its 18+ legal drinking age, the city's after-hours scene has something to offer any kind of local and tourist. From downtown hotspots along the infamous Saint Catherines strip to neighbourhood haunts running up St. Laurent from the Latin Quarter to Mile Ex, the city's bar-lined streets were made for night crawling, offering a ton of fun things to do all around town. Whether you're looking for a low-key microbrasserie, a chic wine bar or an all-out euro-style dance party within a restaurant, this list of the best nightlife in Montreal has got you covered. Oh, and since you'll likely be hungover tomorrow, you should bookmark our list of best restaurants in town sooner rather than later.
Best nightlife in Montreal
1
Photograph: Courtesy Yelp/Kushal L.
Microbrasserie Dieu du Ciel!
Considered one of the best microbreweries in Canada, this Mile End-based brewpub has been a mecca for beer lovers long before the trendy craft scene took hold. Fresh seasonal brews are regularly added to a roster of more than 15 beers on tap—including the dark and rousing Aphrodisiaque, a smooth aroma-rich stout that ranks among the top in the world. Come summertime, seats on the Laurier Street terrace can be hard to nab, so it's worth heading out early.
2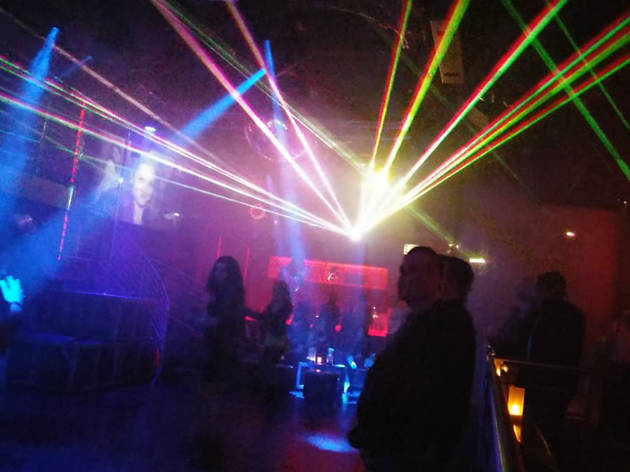 Photograph: Courtesy Yelp/Rob_.
Stereo After Hours Nightclub
Praised by international DJs for its impeccable sound system, Stereo keeps house and techno beats pumping into the late-night hours, long past last call elsewhere. With soundproof walls and a dance floor reinforced with springs and shock absorbers, this after hours nightclub is fully equipped for hardcore all-nighters in the Gay Village.
3
Photograph: Courtesy La Voûte
You can bank on having a monumental night at La Voûte, the transformed basement vault of the historic Royal Bank of Canada building in Old Montreal. After passing through a thick safe door, black velour benches and tall arched ceilings provide a prohibition-era backdrop for a swish bar and dance floor. Local and guest DJs keep the dance floor crowded with high energy club tracks.
4
Photograph: Courtesy Yelp/Norine A.
As the latest outpost from restaurateurs Dave McMillan, Alison Cunningham and Fred Morin, of Joe Beef fame, Mon Lapin is Little Italy's most buzzworthy new wine bar. With only 35 seats and a stand-up bar in the back, the semi-casual dining room is often standing room only, an arrangement reminiscent of popular Parisian bistros. Foodies may be lured in by the team's decadent small plates menu, but the real draw is the impressive selection of natural wines, sourced by one of Canada's best sommeliers, Vanya Filipovic.
5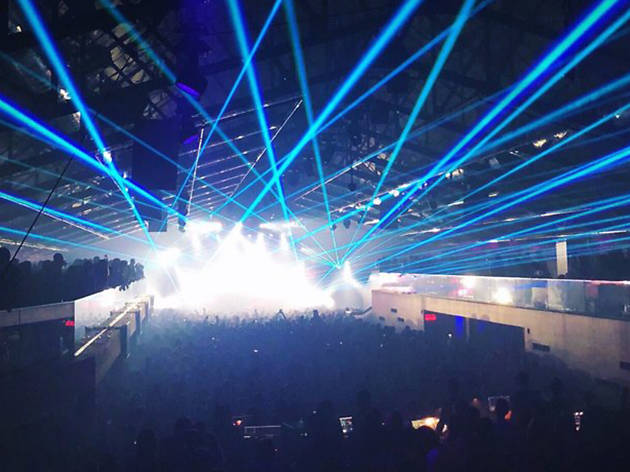 Photograph: Courtesy Yelp/Melissa L.
If electronic dance music is your jam, New City Gas is the place to go to. Known for welcoming EDM heavyweights like Tiesto, David Guetta, Bauer and Steve Angelo (Swedish House Mafia), the club is located in a massive converted warehouse in Griffintown. The industrial space includes a large outdoor area and spans two floors that can hold up to 2,000 people. While there, make sure to pay a visit to the opulent restroom area, which features a communal Turkish fountain cloaked in purple mood lighting and chandelier accents. A casual dress code and cover are in effect.
6
Photograph: Courtesy Yelp/Jack D.
If a low-key bowling alley isn't enough to draw you into this Little Italy watering hole, then the happy hour drink deals and late-night grub should do the trick. In January, the NDQ team made room in the back of the bar for Pizza Bouquet, a new venture from Joshua Bastien and Andre Theriault (Blackstrap BBQ and Tejano). Now, patrons can chow down on New York-style pizza-by-the-slice in-between throwing rocks.
7
Photograph: Courtesy Bar Datcha
Since most nightclubs in the city tend to be found along the St. Catherine's strip or not far from it, Bar Datcha sticks out as one of the rare places to hit in Mile End. Boasting a slightly elevated imperial Russian theme and a focus on classy cocktails, the clientele tends to get a little more glam for Datcha than other nearby bars. Local and international DJs spin house, electro, disco, funk multi-culti for the club's intimate dance floor every Thursday, Friday and Saturday.
8
Photograph: Courtesy Yelp/Tasha C.
Better known as just "Casa" by locals, this mixed-use bar, vegetarian bistro and live music venue lives up to its name as a home for the people of Montreal. Despite its nondescript façade and chill ambience, the venue has helped launch the careers of several local bands, including Arcade Fire, and continues to be the place to catch indie up-and-comers before they make it big. If live music isn't your thing, sneak out onto the semi-secret, string-lit back patio.
9
Photograph: Courtesy Yelp/Eris A
With more than 30 locally-sourced craft beers on draft and traditional bistro fare, Vices & Versa is one of the best bars to get a taste for Quebecois culture. Wood-trimmed interiors and an outside terrace covered in trees create a rustic setting to enjoy the occasional live indie band. Artisanal beer lovers should make sure to inquire with the bartender about new barrel-aged brews and specialty bottles in stock.
10
Photograph: Courtesy Yelp/Julien F.
This converted warehouse in the industrial area of Parc Extension is something of a local secret. In a modern nod to German beer gardens, the bar provides communal long-table seating options, ideal for large groups. Summery cocktails and an IPA-heavy beer list pair perfectly with fare on offer from food trucks that gather in front of the bar, giving the whole scene a late-night block party feel.
Show more
Planning a trip to Montreal?
No matter the season, there is never a shortage of things to do in Montreal, especially when they involve top-notch restaurants and super-fun nightlife activities.