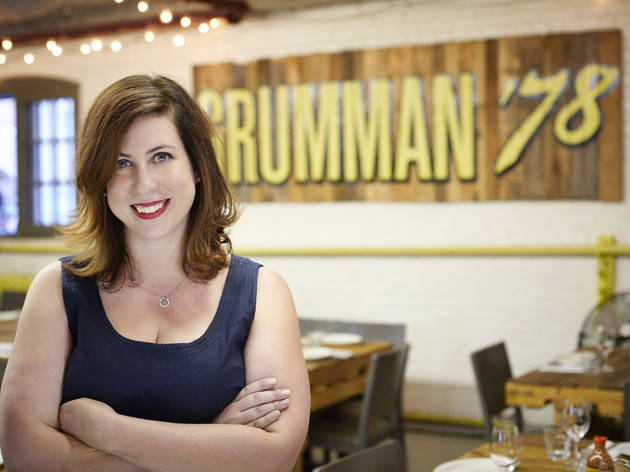 "I don't believe in dictatorships": In conversation with restaurateur Hilary McGown
Posted: Wednesday March 18 2020, 1:25p.m.
There are good chefs in Montreal, and then there are great chefs in Montreal—we want to hear their stories. That's what you'll find in these interviews, a series where Time Out Montreal talks to the incredible women representing the best of this city's restaurant scene, all of whom can be found at Time Out Market Montréal. For our fourth interview, we spoke to the chef and restaurateur Hilary McGown, co-owner of the taco-truck-turned-institution Grumman '78, about her inspirations, influences and epiphanies throughout her life and career.
This interview has been edited and condensed for clarity.
As it goes with amazing chefs, restaurateurs and sommeliers, Hilary McGown is something of a raconteur. She has the rare ability to pull you into a story, to make you feel part of it. In a way, this spirit and personal touch can be tasted when eating at Grumman '78, whether it's coming to you off its food truck or to your table at their rustic, industrial spot on Courcelle in Saint-Henri: It's pleasant, friendly and thoughtful food that easily captures your attention—it doesn't need to flag you down to say what it has to say.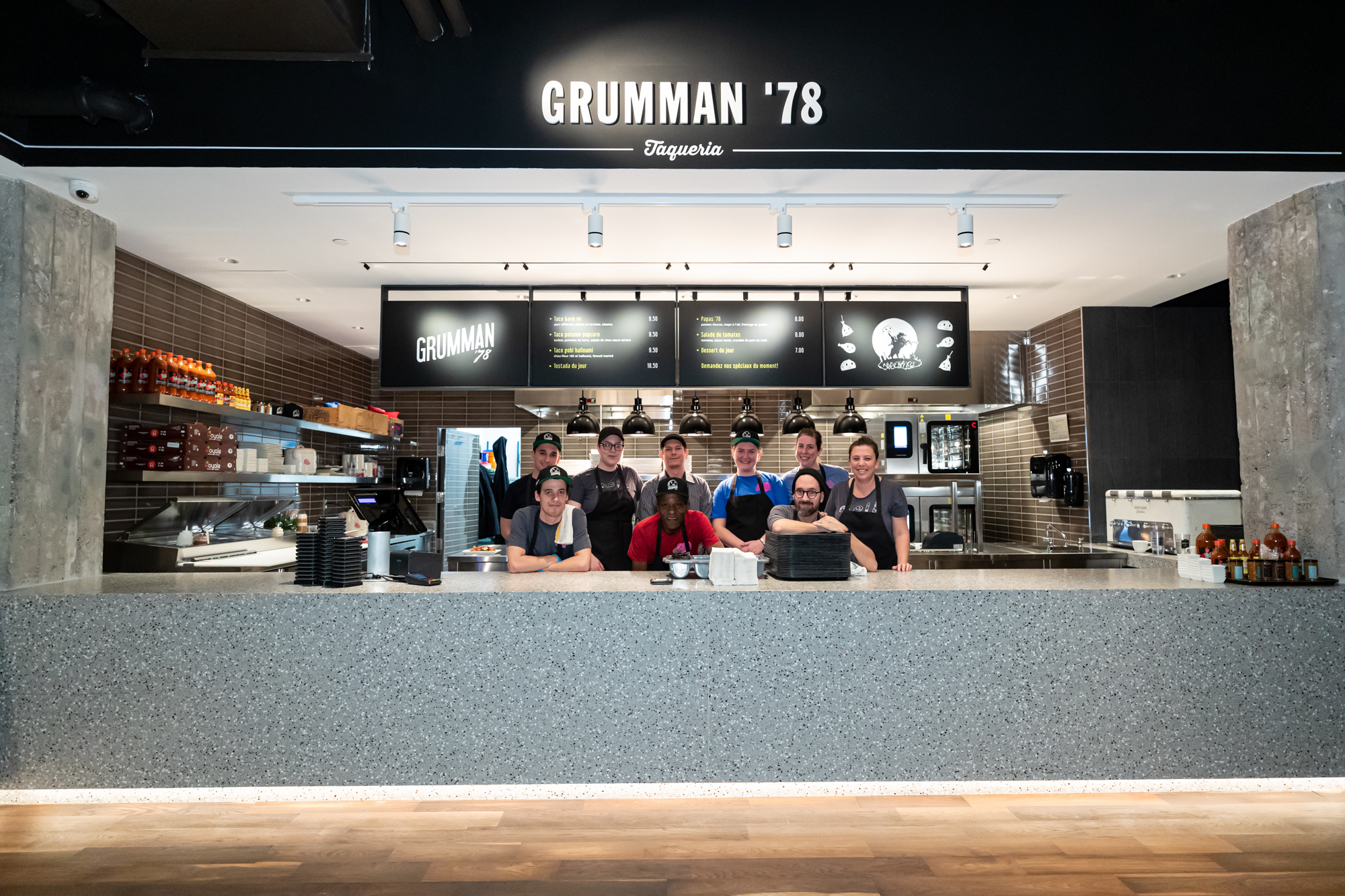 Who are you and what do you do?
My name is Hilary McGown, I'm the co-owner of Grumman 78.
What's your cooking origin story?
I have a B.A. in English Literature from Dalhousie University, which was a great jumping-off point for nothing. After I got my degree I came back to Montreal and I worked in a series of mediocre jobs, which led me to think "I've got to do something I love if I have to work for the rest of my life," so I went to cooking school.
How did you get here, and who else is "here"?
I moved back to Montreal a few years later, sadly after the death of both of my parents, and a couple years after that I started Grumman with my boyfriend, who at the time was the chef at McKiernan. Gaëlle [Cerf] joined us a few months later. Fast forward to now: Marc [Marc-André Leclerc] is no longer working with us at Grumman, I'm the co-owner with Gaëlle and Seb [Sébastien Harrison-Cloutier], our chef. I do all of the administrative things in the restaurant and the wine list. I've also been told I'm the mom of the restaurant and that I take care of everyone.
Where did you go to cooking school?
I moved to Toronto, I went to George Brown. I went there in 2002. I was supposed to do the two-year program and then all my cooks and chefs said "do the one-year and then go work in a restaurant. You'll learn a hell of a lot more." In cooking school you have four hours to make a Bechamel. In a restaurant you have four hours to do everything — with fear inside of your belly.
Where did you work in Toronto?
I worked at Splendido, I worked for David Lee. Splendido is now closed, it's now Piano Piano, which is owned by Victor Barry, in the same building. David Lee owns a series of plant-based restaurants called Planta, now, in Toronto. I worked as an apprentice, and eventually as garde manger, and I did the entremetiers, and it was really hard.
How hard? Why was it hard?
I had zero confidence as a cook, and I wasn't super well-mentored. I moved to Toronto and I didn't have any friends, so my whole life was my job. I was paid very, very little money for very, very long days, and I was afraid a lot of the time. The chef would come in and want to see your mise en place and would just yell at you if it wasn't done properly. I remember once he asked me to sautée a bunch of mushrooms for him, and I did, and I brought it to the pass, and he asked me to taste it, and [asked] "what's wrong with this," and I said, "there's too much salt," and [there was] a lot of yelling and swearing and I thought to myself, "I can't have my ass handed to me because of some salt on some mushrooms." I also had a problem with charging people so much money for dinner. This was 17 years ago and it was $100 a head, which now seems like a deal but—
—but it's a crazy amount of money for 2002 or 2003.
Yeah, and I thought to myself, "gosh all this fuss and all this stress, and we're making dinner, we're doing something super universal, it's not an investment, you're going to be hungry tomorrow."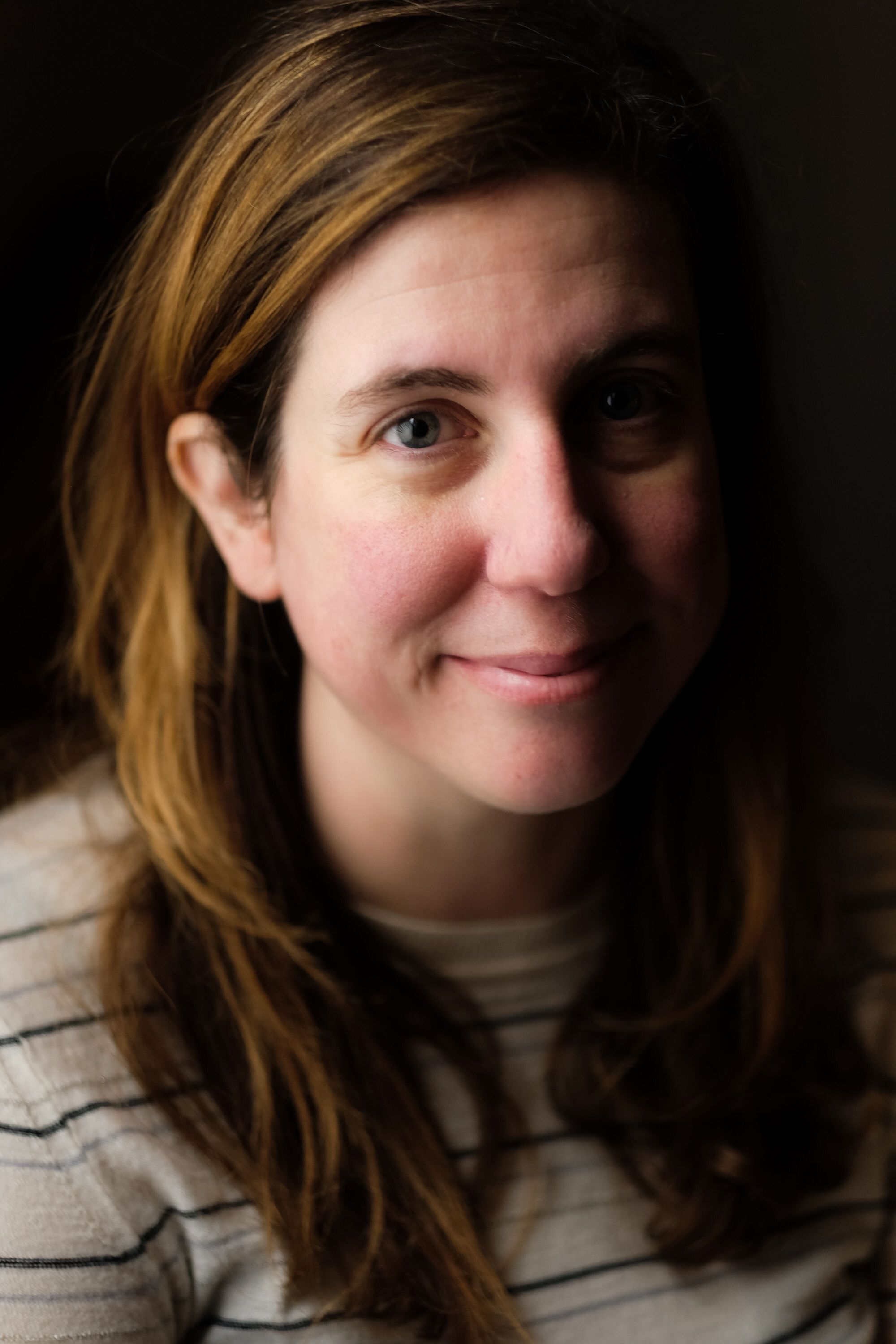 You say that you had to do something you loved if you had to work for the rest of your life. Did you always love cooking? Did you grow up in a house where food was important?
I always loved cooking. I'm an only child. Both of my parents worked pretty serious full-time jobs. My dad was a professor at Concordia, my mom was a lawyer, and she threw wonderful dinner parties. On the weekends we would make a menu, we would drive to the Atwater Market back when they had ponds in the parking lot and you could fish for your own fish. Where the chocolate shop is (now), there was a casse-croûte where we would get hotdogs. We would get our things, come home, and we would make food together, and that was really the time that we spent together. I loved entertaining with her. I think I threw my first dinner party when I was 15.
Influence can come from anywhere. Who do you think you were influenced by professionally, instructionally, or inspirationally?
I used to watch a ton of Nigella Lawson. I thought that she was really interesting because she wrote about food, so that appealed to my love of literature and words. There was also this ease with which she prepared. It wasn't technical, it wasn't fussy. It was about abundance and taste, flavour and generosity. I remember saying, "when I eat something I want to eat it with my hands, I want the olive oil dripping down my arms, I want to have this visceral experience." Sometimes she would take it a bit far, where you wondered if she was going to have sex with the thing that she was eating, but she used to talk about how she was "greedy for food" and I really related to that on a few levels. I also really liked Julia Child. One of the things I liked most about these women is that they became these famous food figures in their mid-40s and 50s. I always felt I had a late start on things. My parents both died when I was 27, and I got emotionally delayed on a lot of stuff. I came to cooking and restaurants and food a lot later than other people.
What's it like, as a woman in a professional kitchen? What have you experienced and observed?
I was never sexually assaulted; I was never objectified—at least as far as I remember. Kitchens are rough-and-tumble places. I remember feeling like one of the boys, but not because there were misogynistic jokes going around, but because we talked about the gross things that cooks talk about, like dicks and farts and inappropriate, lewd cooking talk. The only negative experience I had was one day a chef took me aside and told me I had to get out of the industry because clearly it wasn't for me. I didn't have the head for it, I wasn't cut out for it.
What do you think he meant?
I think I didn't bend to his will. He was extremely pushy. There were a lot of women in the kitchen when I worked there, this is when I worked at the Law Society restaurant, in Toronto, and a lot of the female cooks there just took what he said and ran with it and I resisted. I don't believe in dictatorships, I believe that the chef has a vision, but you have to work with the people who are executing your vision. You can't have a totalitarian regime; food and restaurants and hospitality, that's not what it's about.

Where does Hilary McGown go out to eat in Montreal?
The question I always ask myself is do I want to drink wine or not, because that will often dictate where I want to go. It was my birthday a couple of weeks ago and we went to Tuck Shop, which is my favourite restaurant. I want to support people who have integrity, who treat their staff with respect and kindness, and pay them well, who have fair pricing. I also really like Alma, I think it's amazing, I love what they're doing. The food is delicious. I'm obsessed with ramen, and I want to eat it all the time. I always go to the same place: Kinton. I don't know if it's the "best" place, but I love it. It's consistent.
Share the story