Until restaurants reopen in Montreal, pop-ups have become an enduring format in Montreal's dining scene lately—easy to start, low cost, high impact, and simple to take down when finished—and a new one has just arrived in Old Montreal to serve Cambodian street food.
Touk is the latest project from chef Chanthy Yen (Fieldstone, Cantine Téré) with a menu focused on the hot, spicy and aromatic street food of Cambodia, now being run out of the chef's current station at Parliament Pub & Parlour. The new menu comes from the chef reconnecting with his roots to dish out quick dishes that match the incoming summer.
Touk follows on a small but sturdy following behind the cuisine in Montreal, only recently preceded by the arrival of Les Street Monkeys in Verdun. For those that haven't tried it yet uninitiated, "Cambodia's cuisine is often compared to that of Thailand or Vietnam," explains chef Yen. "It is characterized by flavors that are both robust because of its roasted spices and fresh from its generous amount of fresh herbs."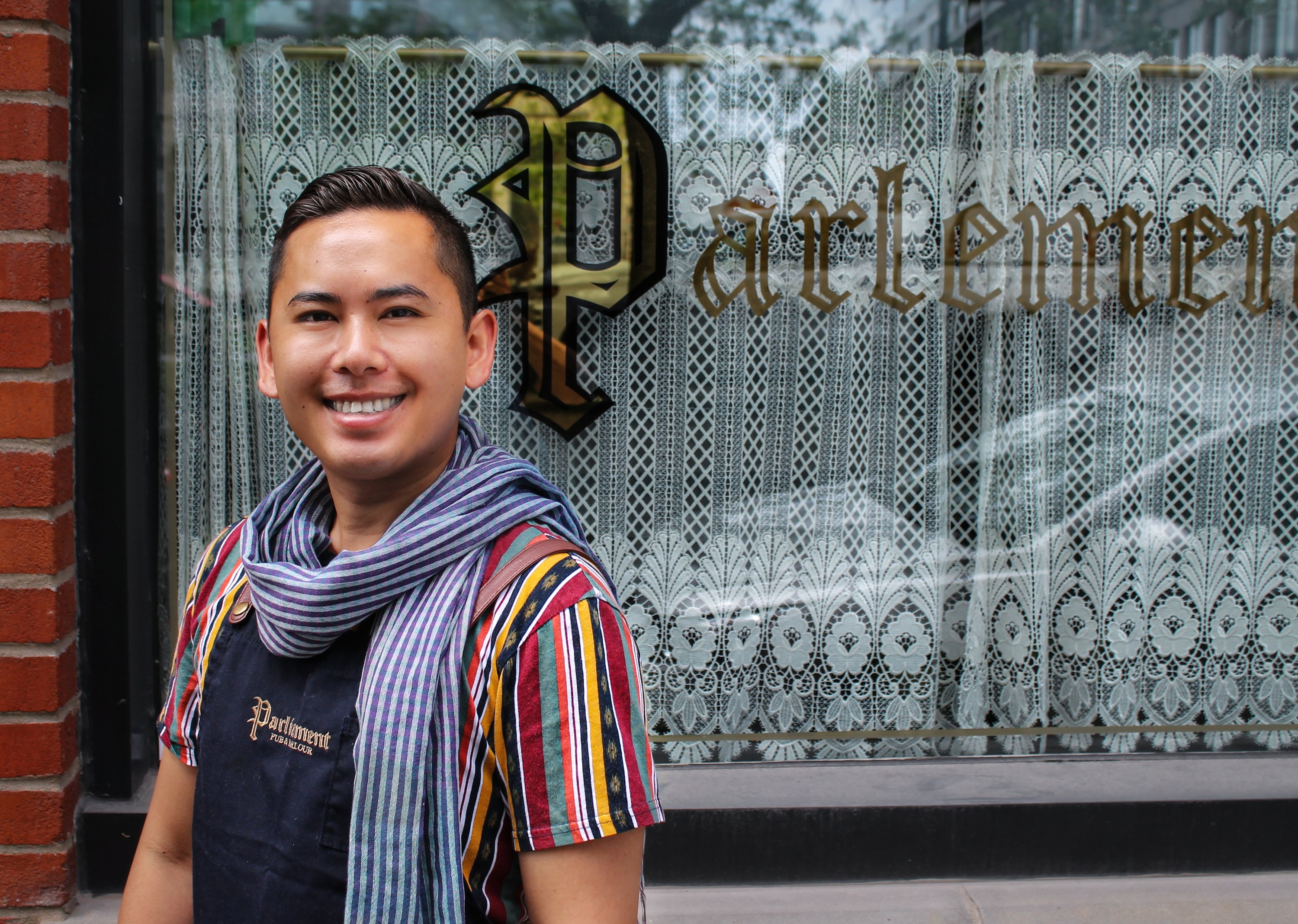 The current menu places a lot of emphasis on what's quick and easily brought to the common spaces of its borough: Fried and fresh rolls, lettuce wraps, chicken wings, papaya salad, nom pang sandwiches (similar to Vietnamese bánh mì), noodle dishes, grilled satay sticks and coconut ice cream. Yen tells Time Out that the menu will continue to shift and change over time to include more fermented and brined foods, elements that are often found in Cambodian cuisine. It's the "touk" effect, he tells me, meaning boat in Khmer.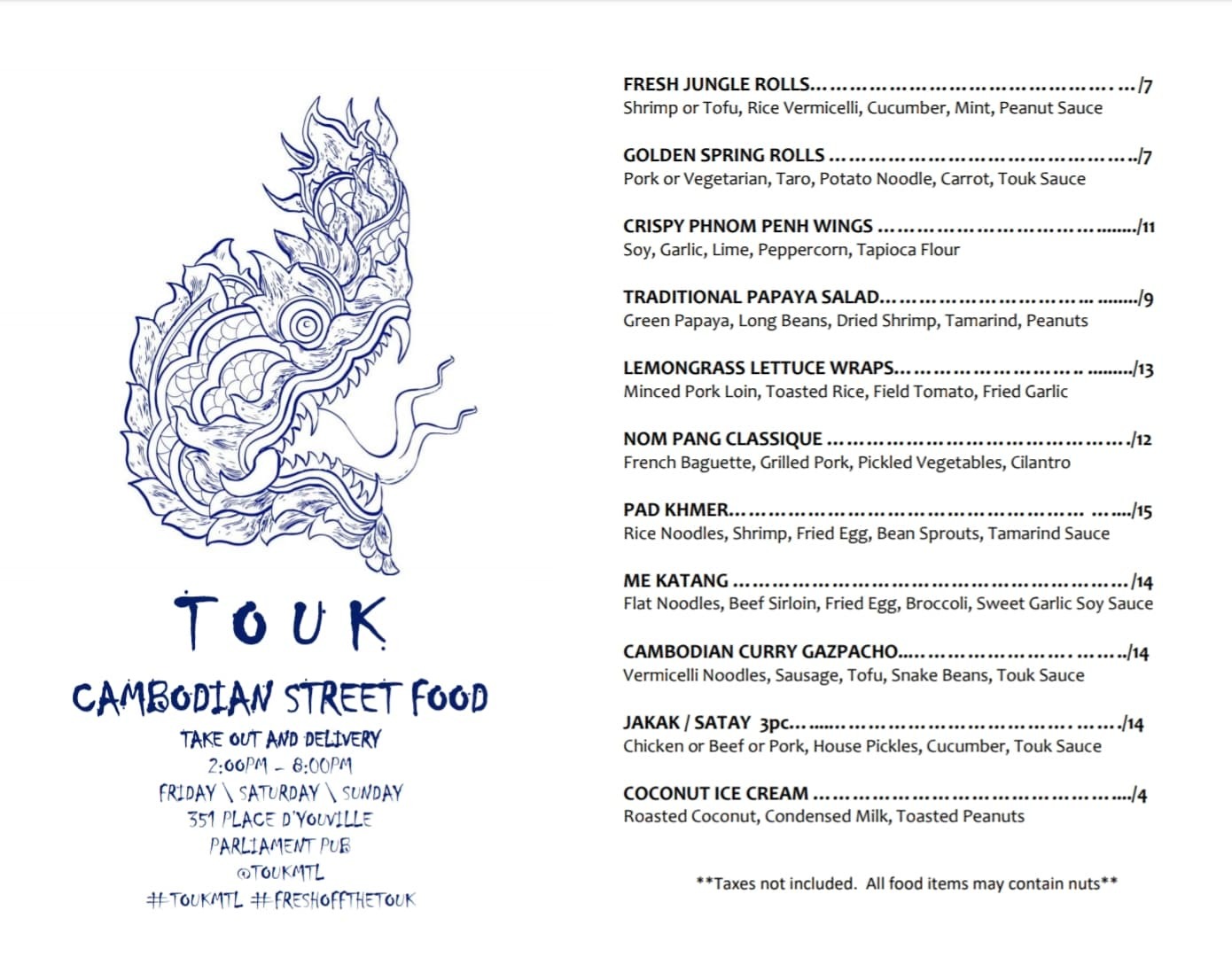 Touk is open from Friday to Sunday, 2pm to 10pm, at the entrance to the Parliament restaurant. Parliament also serves its own takeout menu from the same location (and beer and wine are available alongside the purchase of food), as well as cocktail kits from the Coldroom and El Pequeño. This article was translated from an original story by Tommy Dion.
Most popular on Time Out
- This Canadian grocery store is experimenting with UV light to disinfect groceries at checkout

- A new drive-in movie theatre pop-up is opening in Vaudreuil-Dorion, and admission is $10
- Marijuana could prevent catching COVID-19, according to one Canadian university's studies
- Here's where Montreal is adding 327km of bike and pedestrian paths to the city