Old Montreal's café and WFH culture is about to see yet another huge boost to its scene. Following openings like the grandiose Crew Café and Instagram-friendly hotspots like Tommy Café, the British Columbia-based specialty roaster 49th Parallel Coffee Roasters has announced that they will be launching their first-ever café outside the province, starting with a new location in Old Montreal. It's going to be another massive café for the area as well; at 2,000 square feet café, it should be able to host as many as 80 people (once seating restrictions due to COVID are fully resolved).
The best part? They'll be handing out free donuts—care of the roaster's in-house donut bakery Lucky's Doughnuts (or Beignes Lucky's)—on day one from 10 a.m. to 2 p.m.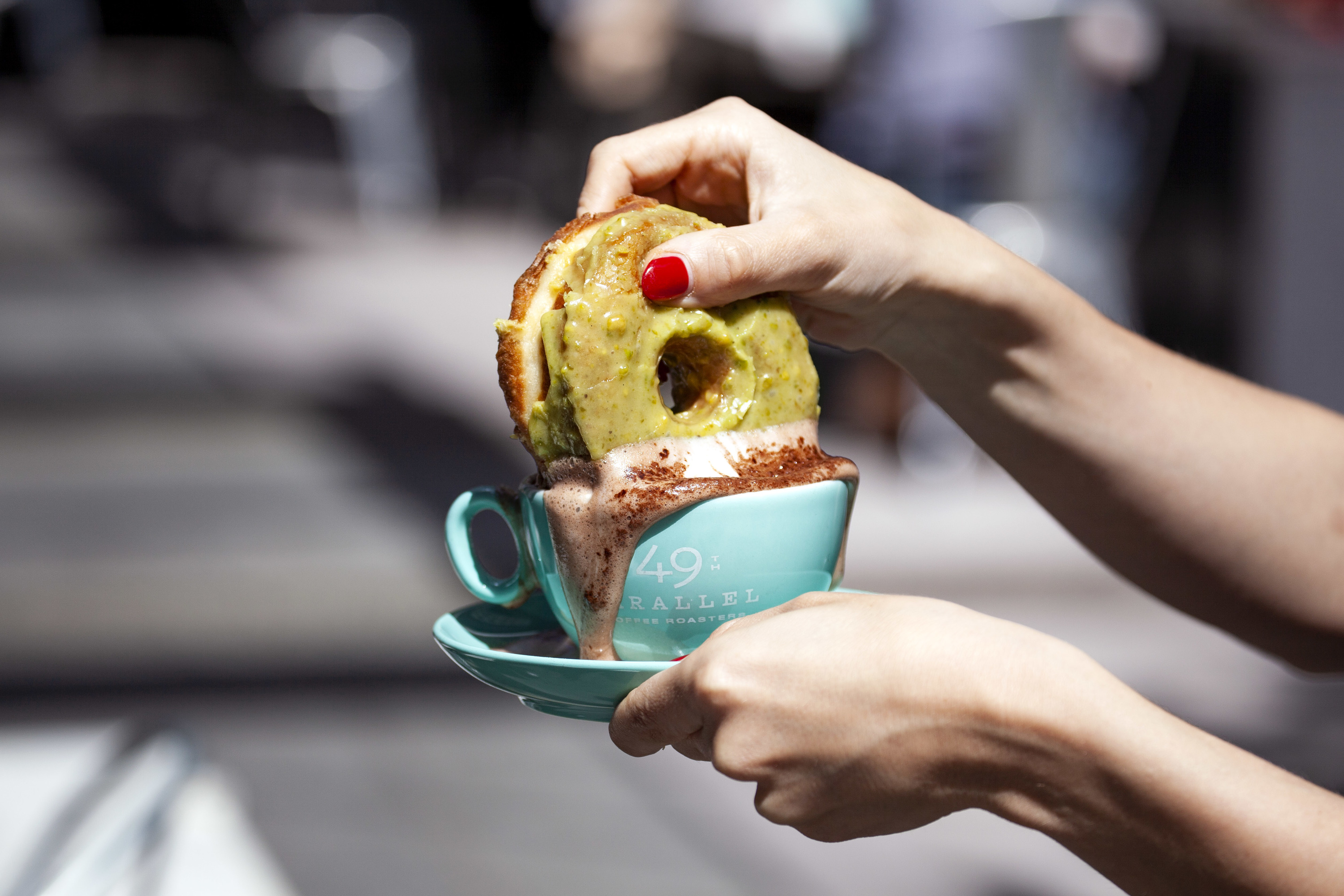 Customers who pay visits after opening day will be able to see doughnuts being made real-time by Lucky's bakers and glazers through a window kiosk; flavours at this location have been promised to unique to the Old Montreal location with options like Pouding Chomeur, Lac St-Jean Blueberry, Quebec Strawberry Rhubarb Crumble, and a Punch aux fruit IPA doughnut thanks to a partnership with Microbrasserie Vox Populi.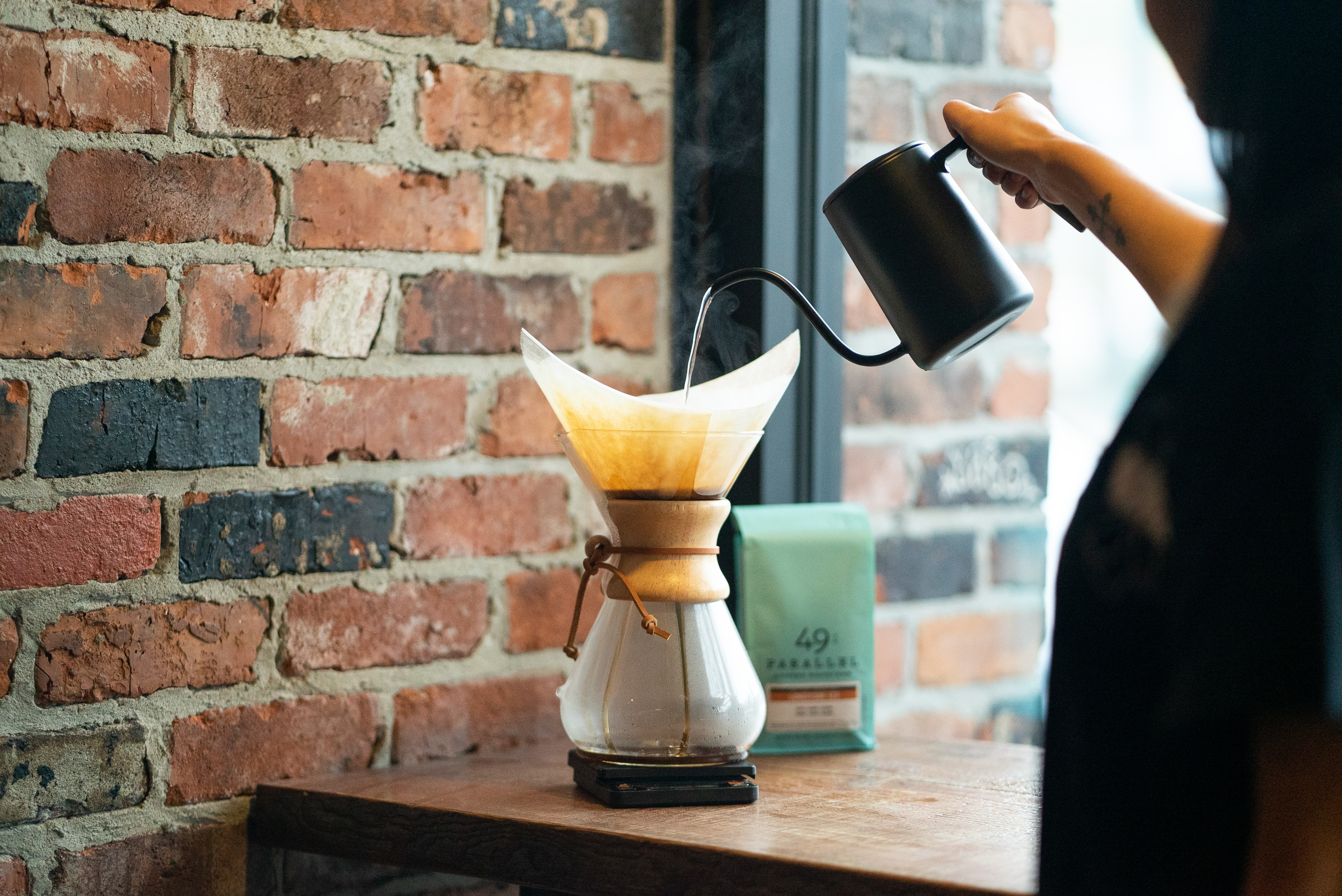 Montrealers who have experienced the 'third wave' of coffee or uptick in specialty coffee offerings in the city will likely recognize 49th Parallel; Montreal is 49th's largest consumer base outside of BC, thanks to e-commerce retail and partner cafés—that means more of what locals already have enjoyed for years now.
49th Parallel Café officially opens on Friday, July 16 at 488 McGill Street, operating from Monday to Friday 7 a.m. to 4 p.m. at Saturday and Sunday from 9 a.m. to 4 p.m.—free donuts will be offered on its opening day from 10 a.m. to 2 p.m. only.
The latest from Time Out Montréal
- A mini-putt pop-up serving vodka sodas is coming to Montreal's Old Port

- Jean-Talon Market's new summer street food spot to host Montreal's Black and Indigenous chefs

- Grab Korean picnics with boozy watermelons from this downtown Montreal restaurant

- How a new Montreal eatery's gourmet waffles are a Mile-Ex pop-up revival

- Got a spare moment? Here's where to go bowling in Montreal