Welcome to the Food Envy series, where we take a look at some of the dishes we've particularly enjoyed at Time Out Market Montréal. This week, we're talking up the whole menu of waffles—plus some sweet crepes—from P'tit Dip that's full of unexpected-yet-familiar flavours.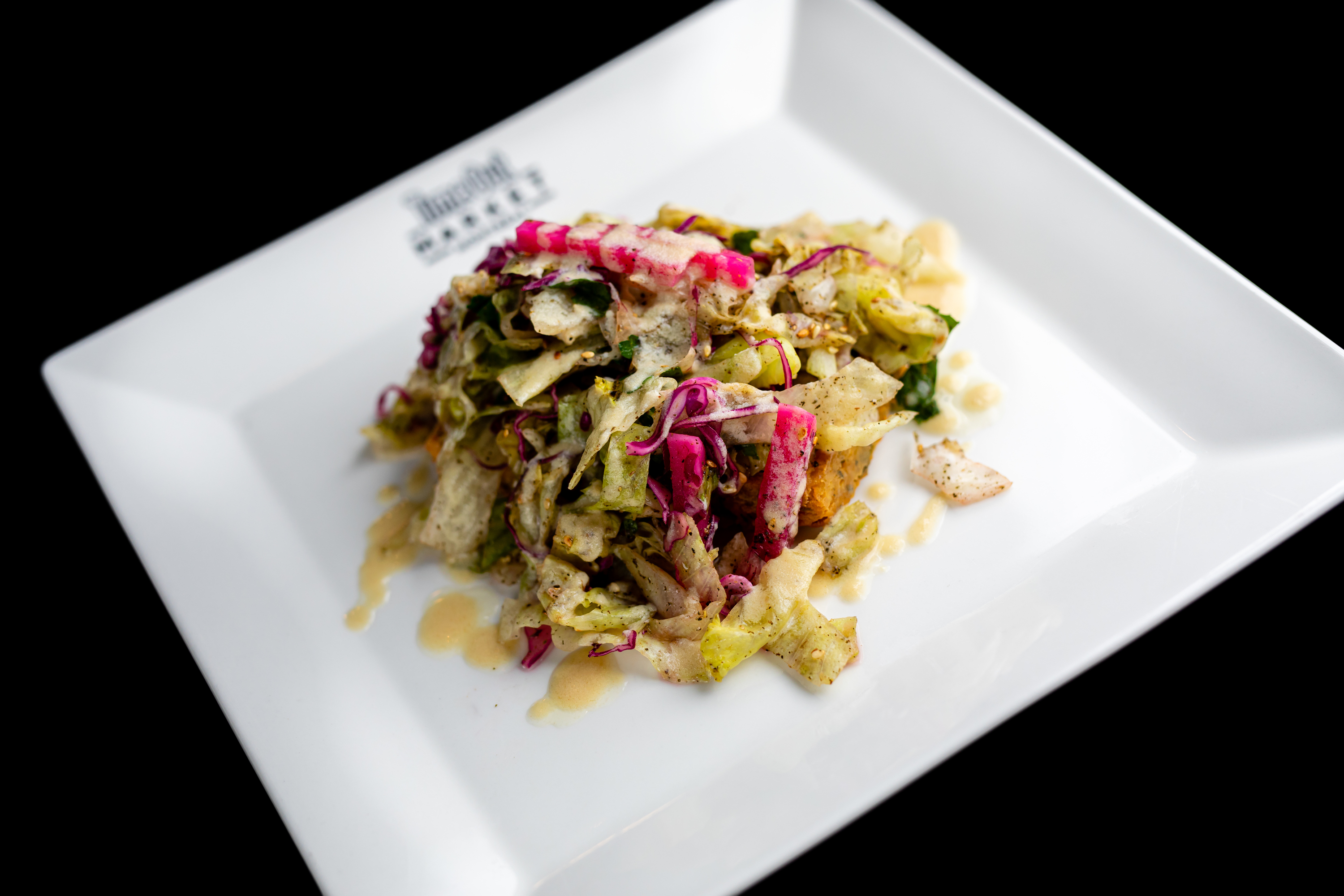 For Montrealers who remember the bar Alexandraplatz that closed in 2019, chances are that they'll recognize the waffle-making skills and recipes found at chef Aaron Langille's P'tit Dip eatery inside Time Out Market Montréal.
As for those those who don't know it? Consider this a time capsule of flavours that goes back five years, when Langille learned how to handle a waffle iron like a ninja and invaded Mile-Ex with a pop-up he ran with his friend Kyle Croutch.
While the pop-up restaurant was a success, the chef spent the following years with attention turned to his chef-driven restaurant Le Diplomate (and creating one of this city's best wine cellars). Now, however, that yesteryear pop-up rides again; not only is one of his goals to bring back fond memories for his former customers of Alexandraplatz, but—more importantly—he's putting the idea of a savory waffle in the spotlight.
"We really want to raise the bar on savory waffles"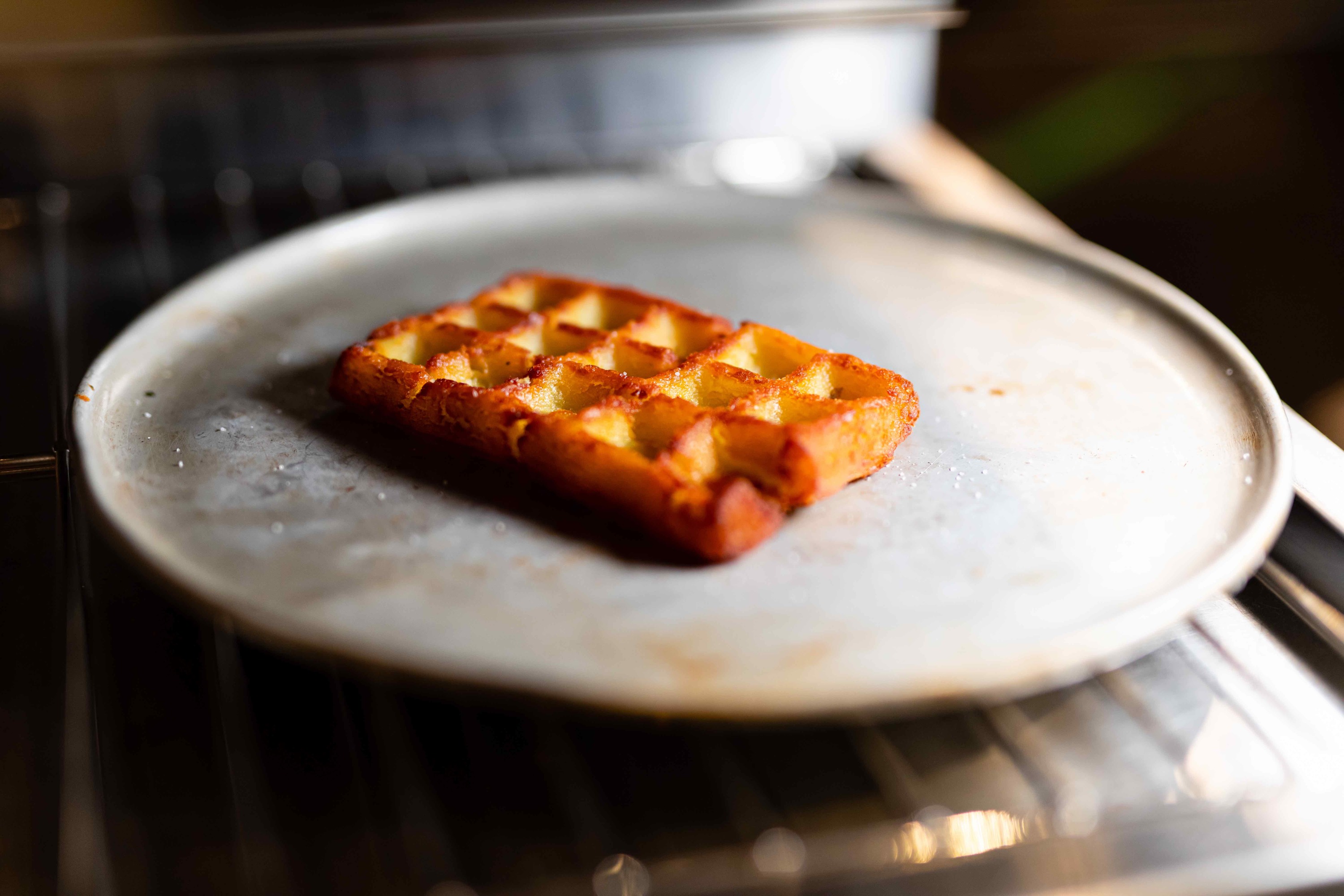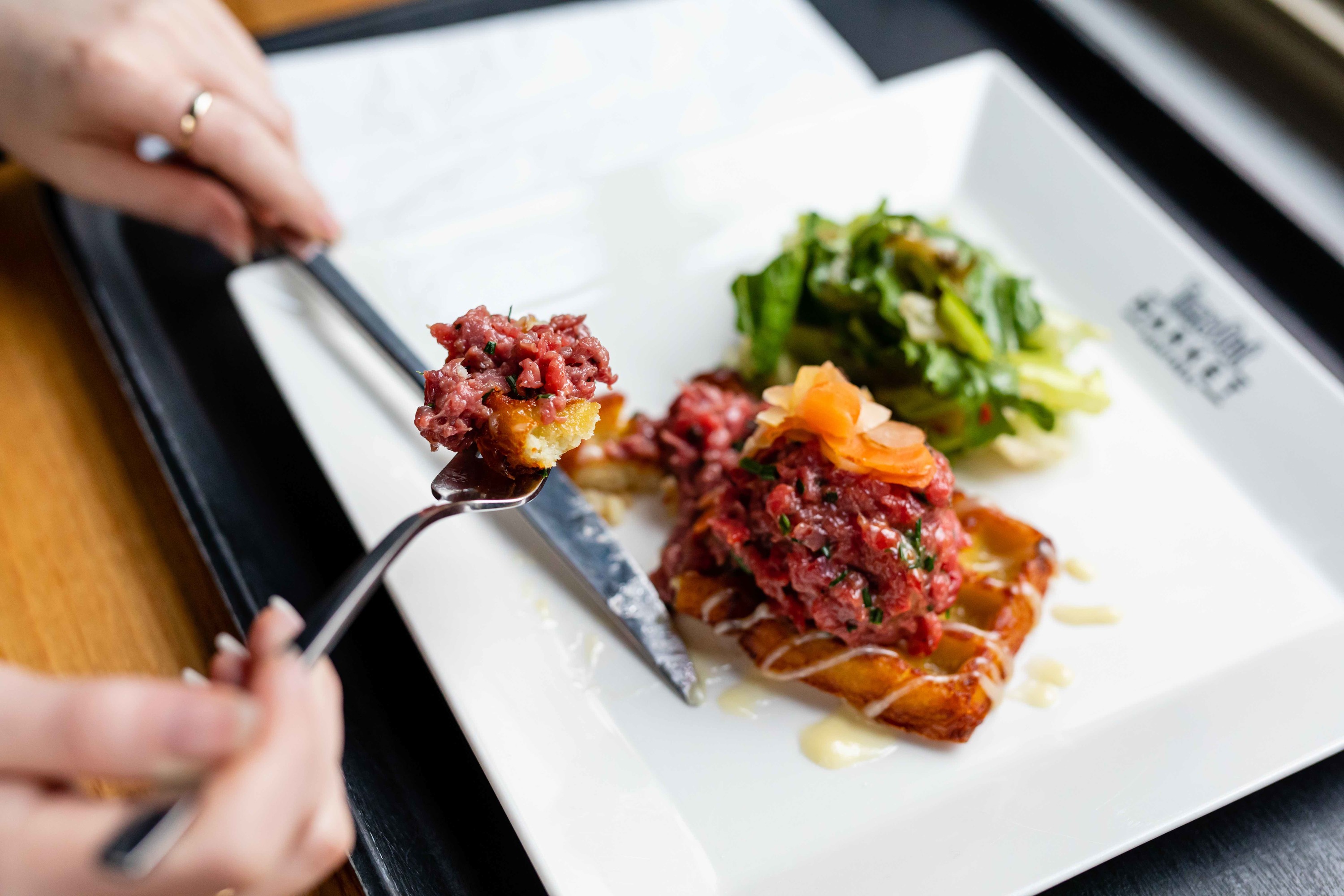 "We really want to raise the bar on savory waffles," Langille told Time Out. "It's a 2.0 version, even a little bit 3.0, but our work isn't done. We're still fine-tuning our recipes, but already we're very happy with the result."
It only takes one waffle from the menu to understand the work going on here. Of the six on the menu, no two are alike: One is made with fresh herbs that complement the flavor profile of duck with plum sauce; another is made with chickpeas and zaatar before being topped with a tangy salad and a sesame-garlic sauce that makes us feel like we're eating a falafel; and then (one of our favorites) a fried potato waffle topped with beef tartare that satisfies any tartare cravings.
Other P'tit Dip creations include a waffle with corn and BBQ pork, salt and pepper squid on a sesame waffle, and a waffle using Japanese okonomiyaki as its inspiration—plus a straightforward breakfast waffle for anyone who wants one.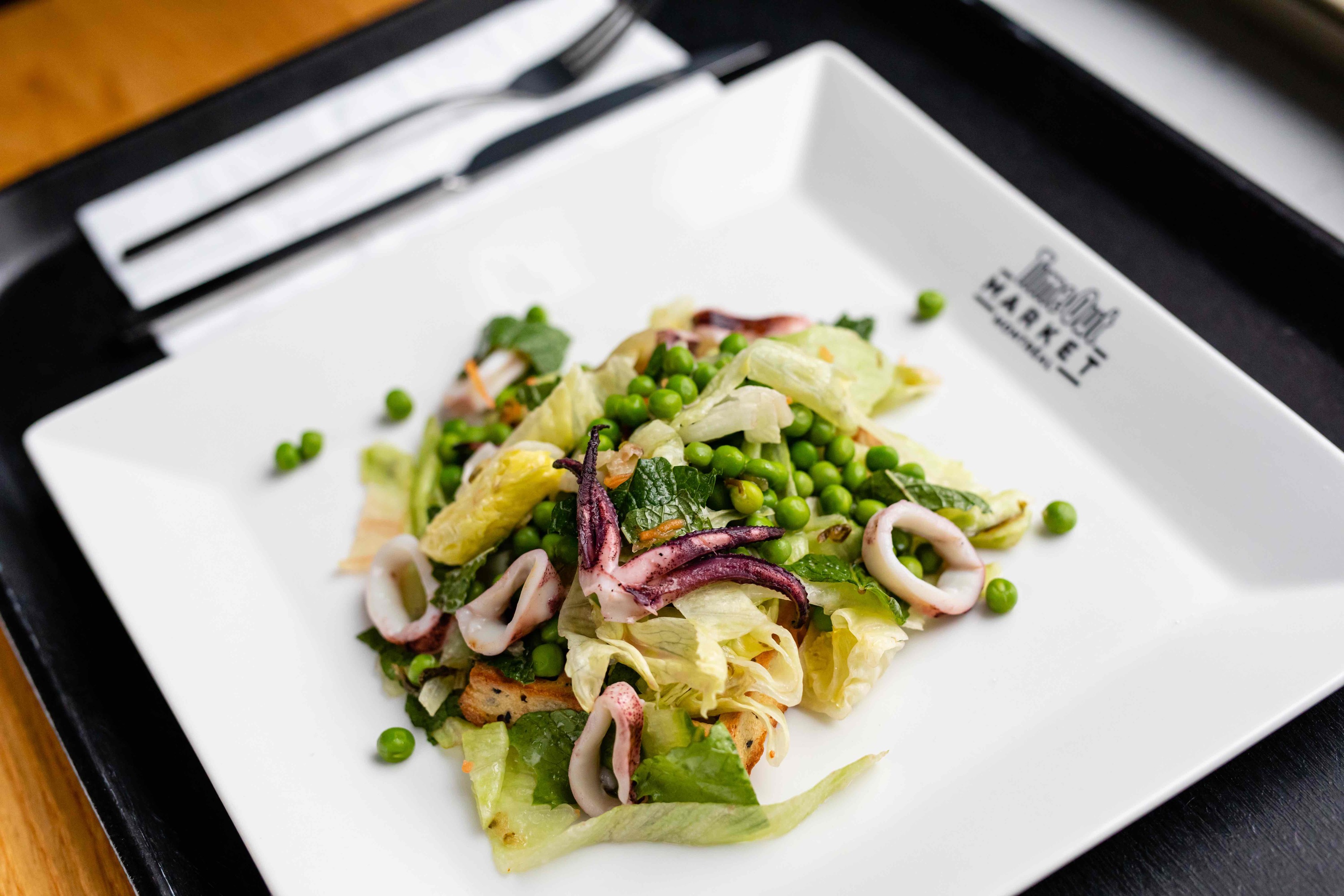 If all of that's savory, what's for dessert? Easy: Crepes. The 'Classic' is covered with a chocolate sauce, a homemade caramel and a coarsely crumbled cookie, but anyone looking for the ultimate indulgence should ask about the 'Diplomat' which changes up its recipe over the weeks.
Check out the full menu of P'tit Dip at Time Out Market Montréal here.
This piece is based on a piece for Time Out Montréal by Tommy Dion.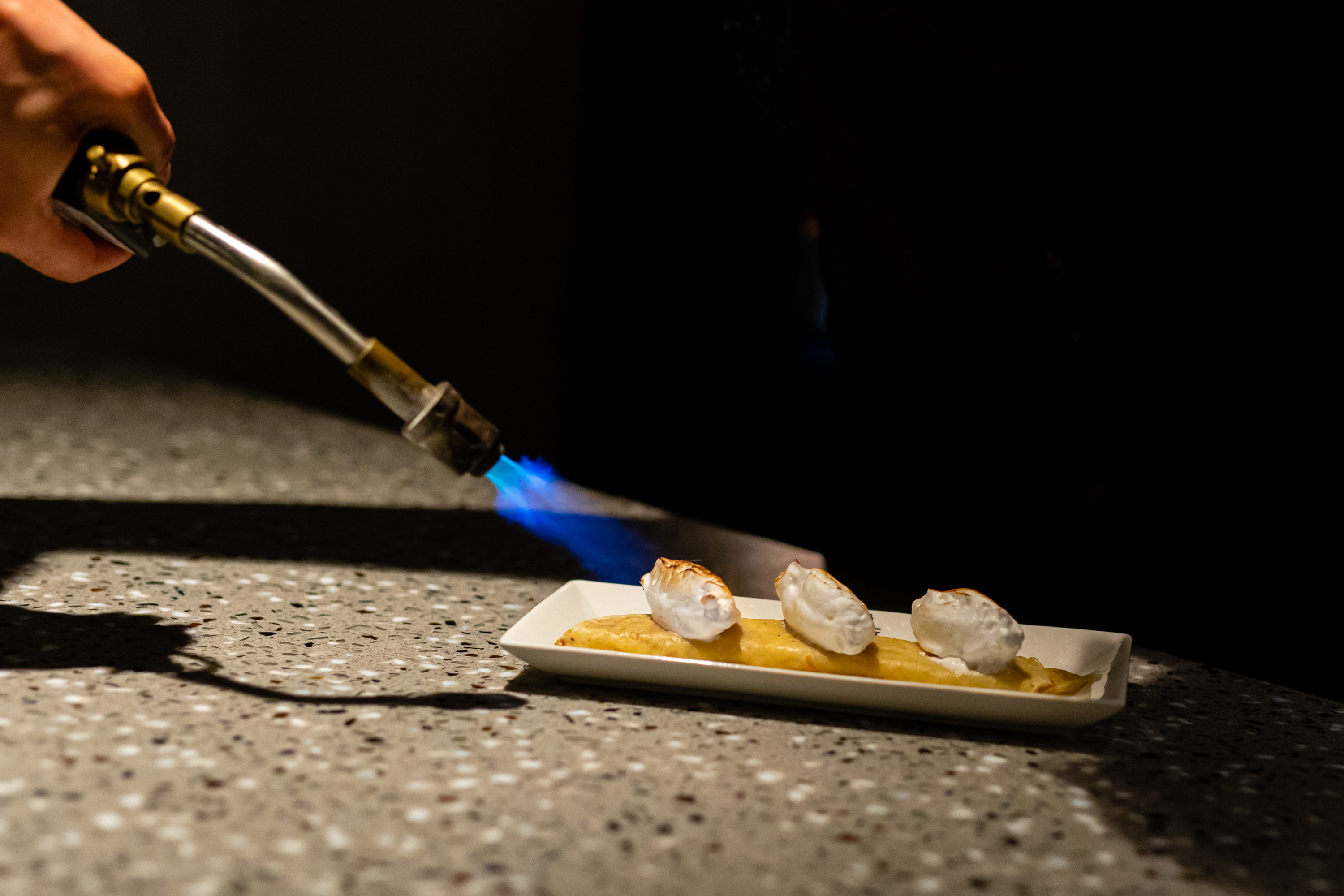 The latest from Time Out Montréal
- Got a spare moment? Here's where to go bowling in Montreal
- The best beaches in Montreal for top-tier summer fun
- This torched sushi covered in flowers is a picture-perfect summer dish for Montreal

- The best new restaurants in Montreal: July 2021
- Piknic Électronik's summer dance parties return to Montreal this weekend