Paul Toussaint's been a regular and well-known fixture at Time Out Market Montréal with his signature concept, and now the Haitian chef is striking again—this time, while the grill is hot.
Today, Toussaint is announcing that he's bringing a brand new concept to the downtown food hall with Americas BBQ on December 2, a new eatery that will combine the barbecue techniques of North, Central, and South America: Beginning up north with dishes like spit-roasted méchoui and Montreal smoked meat, diners will also find traditions found across the United States, as well as plates found in the Caribbean and even further south.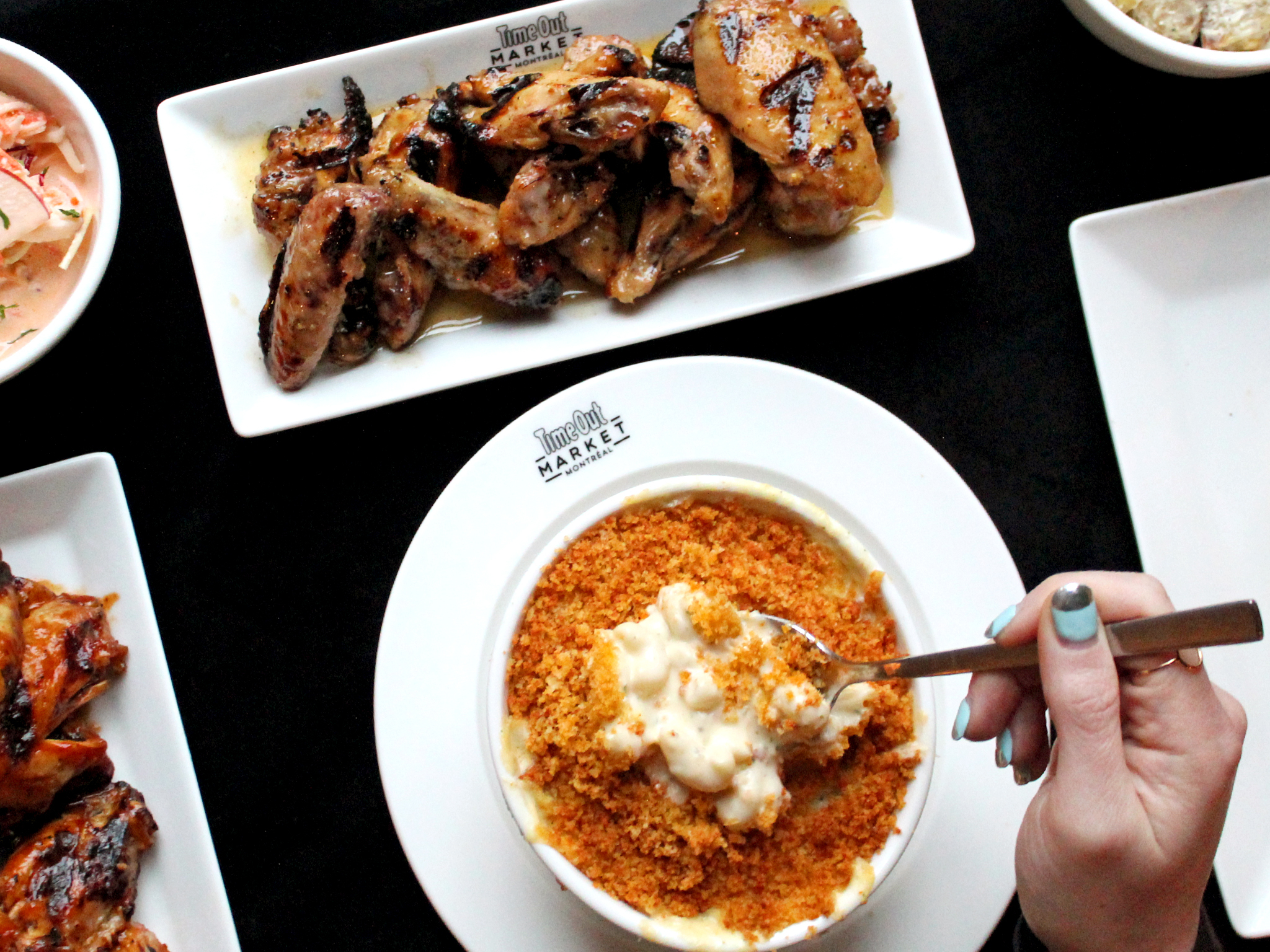 "Barbecue has always been a huge passion of mine. When I set out to create Americas BBQ, I wanted to expand guest's culinary horizons and perceptions of what they think true barbecue is," Toussaint said when asked where the concept comes from.
"While we are mostly used to (North American styles of barbecue), I wanted to create a more multidimensional and diverse take on this vibrant and ever-changing cuisine."
While most Montreal institutions for barbecue have typically focused on a small set of barbecue styles, this one goes all out: The southern states of Louisiana, Mississippi, and Tennessee get just as much of the spotlight with dishes of smoked brisket and barbecue ribs—not to mention sides of mac & cheese, roasted sweet potatoes, or coleslaw—as do Latin American traditions like Brazilian churrasco and Argentinian asado.
The new concept from Toussaint will also feature the chef's Haitian roots through Caribbean dishes like whole grilled jerk fish.
Americas BBQ will be opening at Time Out Market Montréal inside the Centre Eaton de Montréal on December 2, 2021 and will be operating Monday to Thursday: from 11:30am to 9pm, Fridays from 11:30am to 10pm, Saturdays from noon to 10pm and Sundays from noon to 6pm.