How much does the average Montrealer know about Cambodian cuisine?
As a Cambodian chef in Montreal, chef Chanthy Yen's among the happy few that are sharing the gastronomic side of his culture with the city. Starting with the street food offerings of Touk that opened in May, chef Yen is now looking at deepening Montrealers' understanding of Cambodian cuisine with a fine dining series called Introduction to Cambodian Gastronomy.
Spread out over four 'episodes'—Essential Techniques (completed), Pillars of Flavour (happening tomorrow), Guilty Pleasures (October 20th) and Celebration (November 3)—chef Yen has been inviting Montrealers to experience a cuisine oftentimes relegated to street food in ways they likely haven't seen it executed elsewhere.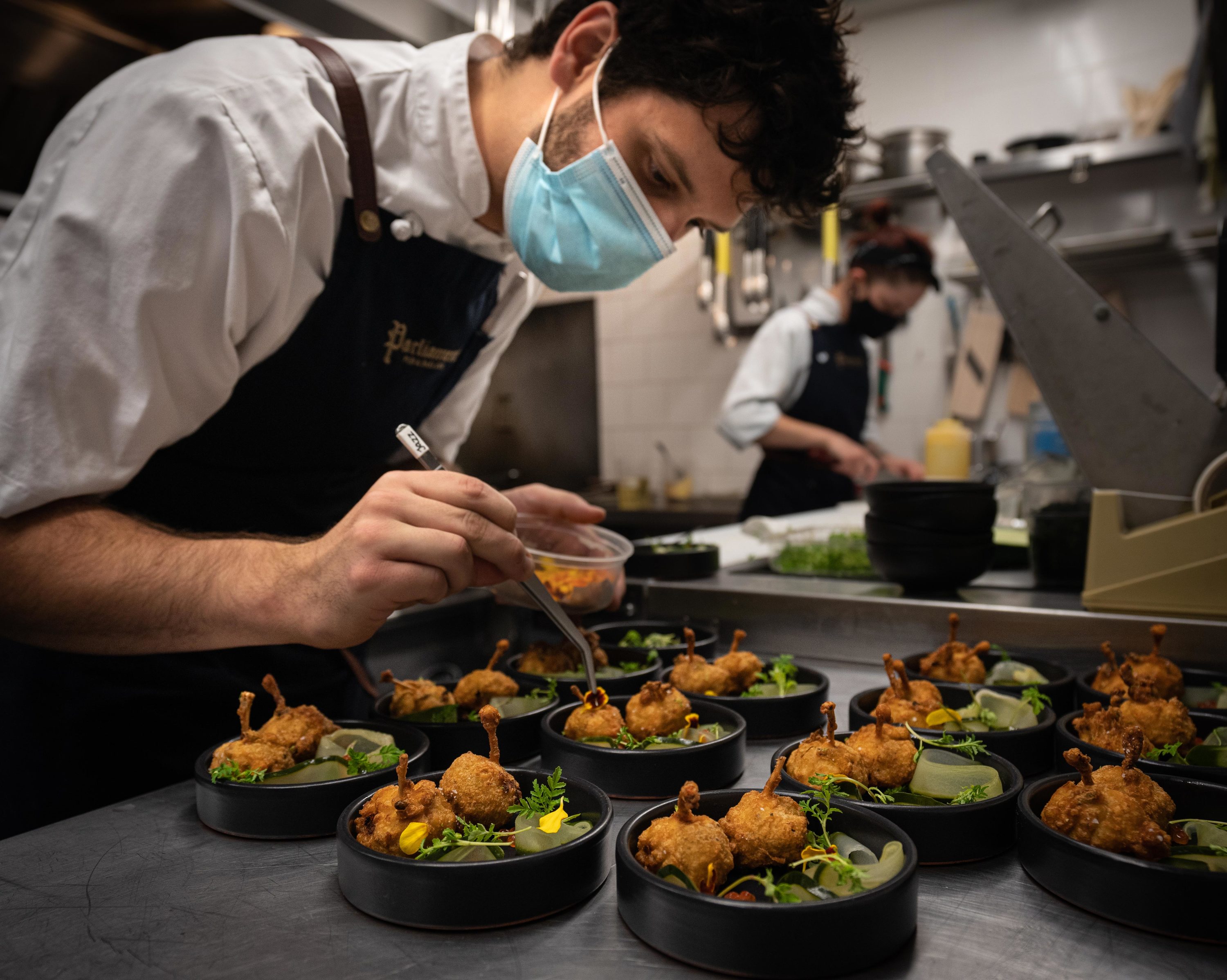 "The idea for this dinner series came as a result of a long time struggle within myself. I have been wanting to push the boundaries of Cambodian Cuisine, using my training in fine dining and gastronomical restaurants to spotlight the possibilities inherent in Cambodian food, and elevating the core tenets of Cambodian cooking," Yen explained in an interview with Time Out. "Too often Cambodian business owners and chefs hide behind more popular cuisines from neighbouring countries out of fear that people won't be receptive to Cambodian food, as it currently lacks widespread exposure in the general public."
"The Coronavirus pandemic forced me to dig deeper into who I was, allowing me to take ownership of both my roots and my upbringing," says the chef. "With Touk, I realized that there is power in being able to call myself Cambodian-Canadian, and that my self-expression should be rooted in my lived experience.
But what can people expect with a ticket to these kinds of dinners? "We try to get diners to take a journey through the flavours of Cambodia with a hyper creative tasting menu," Yen says. "I want to remind people that Asian food does not stop at street food and that there is potential to take Canadian food further. I am constantly working on diversifying the industry as well as hopefully being a culinary ambassador for Cambodians all around Canada."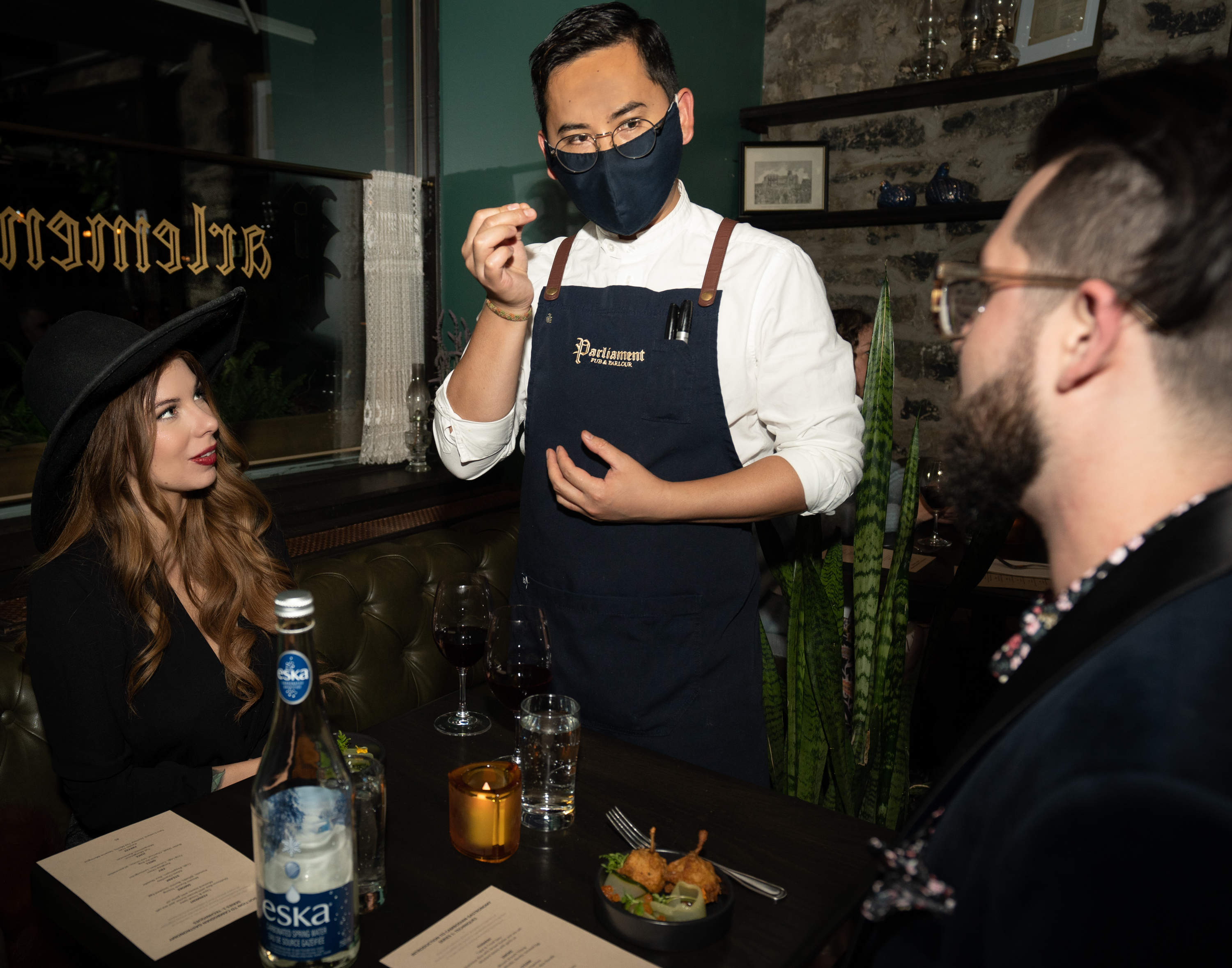 Montreal isn't exactly a stranger to Cambodian cuisine, but it is a cuisine that can sometimes be undervalued. "I think that the status of Cambodian cuisine in Montreal is similar to the status of Cambodian food in much of the world," Yen explains. "It has yet to mature, mostly due to a lack of awareness, but there are talented individuals taking risks and drawing attention to it," pointing to individuals such as chef Tota Oung at Les Street Monkeys in Verdun.
Instead of fried rolls and soups someone would find at Touk, Yen presents a deeper tasting menu experience. "Each dish has both an individual story, while also forming a piece of the larger narrative that I am hoping to tell over the course of the experience."
The fine dining services of the Introduction to Cambodian Gastronomy is divided into two seatings, staggered within 30 minutes to avoid line-ups outside the door. The first seating is occurs between 5:30pm and 6pm, with the second between 8pm and 8pm. The five-course menus take about 2 hours to complete with wine pairing and snacks. Here's a sample: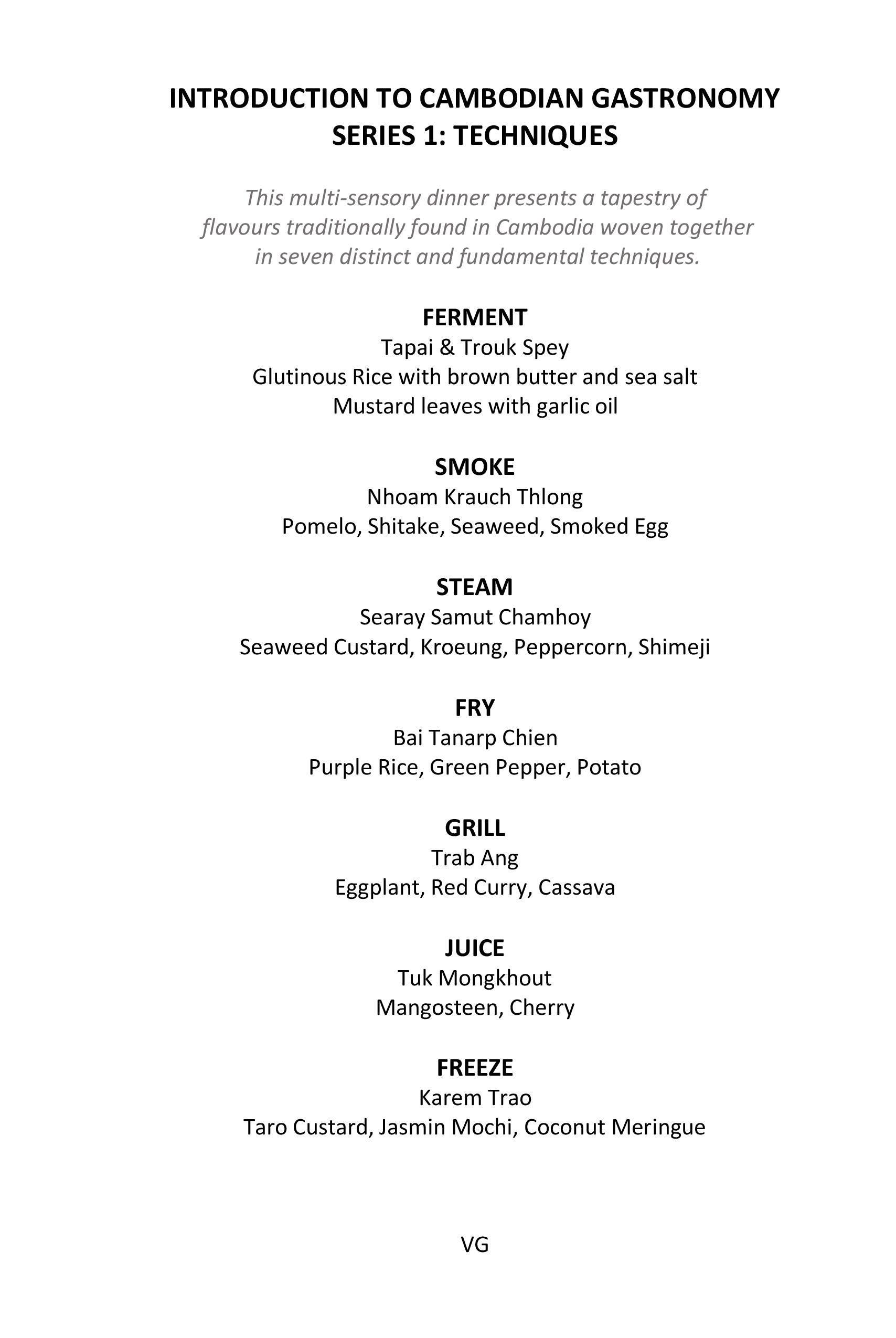 Montreal's red zoning from the pandemic may turn these dinners into takeouts, but Yen assures that this is in no way a diminished experience.
"I'll do everything I can to continue," says Yen. "As stressful as this is, we must endure and carry on."
Most popular on Time Out
- Le Cathcart folds three restaurants into one with Piazza Sociale, a 250-seat Italian resto

- Park's sushi pop-up in the Ritz-Carleton's Palm Court is the fanciest thing we've seen all year

- Montreal's cutest café Pastel Rita has opened a counter inside a Westmount boutique

- How a food hall becomes an art gallery: Time Out Market Montréal is hosting emerging artists' work
- The Montreal International Black Film Festival goes online tomorrow with all-access passes for $49