Welcome to the Food Envy series, where we take a look at some of the dishes we've particularly enjoyed at Time Out Market Montréal because we think you'll love them as much as we did. This week, we're revisiting the mind-bending vegan creations of Casa Kaizen and its chef Christian Manuel Ventura Alatorre, whose Mexican-Japanese tacos, tostadas, flautas and more are like nothing we've ever tasted in town before.
This time, the spotlight is on the 'calamari' tacos and Casa Kaizen's nori tostada. These two creations are—according to us, anyway—two strokes of genius by the chef Ventura, whose work can also be found at restaurants like the universally-priased Sushi Momo, the ode to childhood Nopalito, and the incoming burger and shake spot Bvrger.
The first one is a true fried calamari trompe l'oeil in how it accomplishes an illusion for our eyes, but it also fools our tastebuds by cleverly mimicking the taste and texture of squid. It comes on a "fusion" taco topped with a jicama pico de gallo and shiso pepper that brings it a touch of freshness alongside a crunchy texture, and that kimchi emulsion as a final dressing? It's as complex as it is flamboyant. You'll see, one bite won't wait for the next.
Until you get to the nori tostada.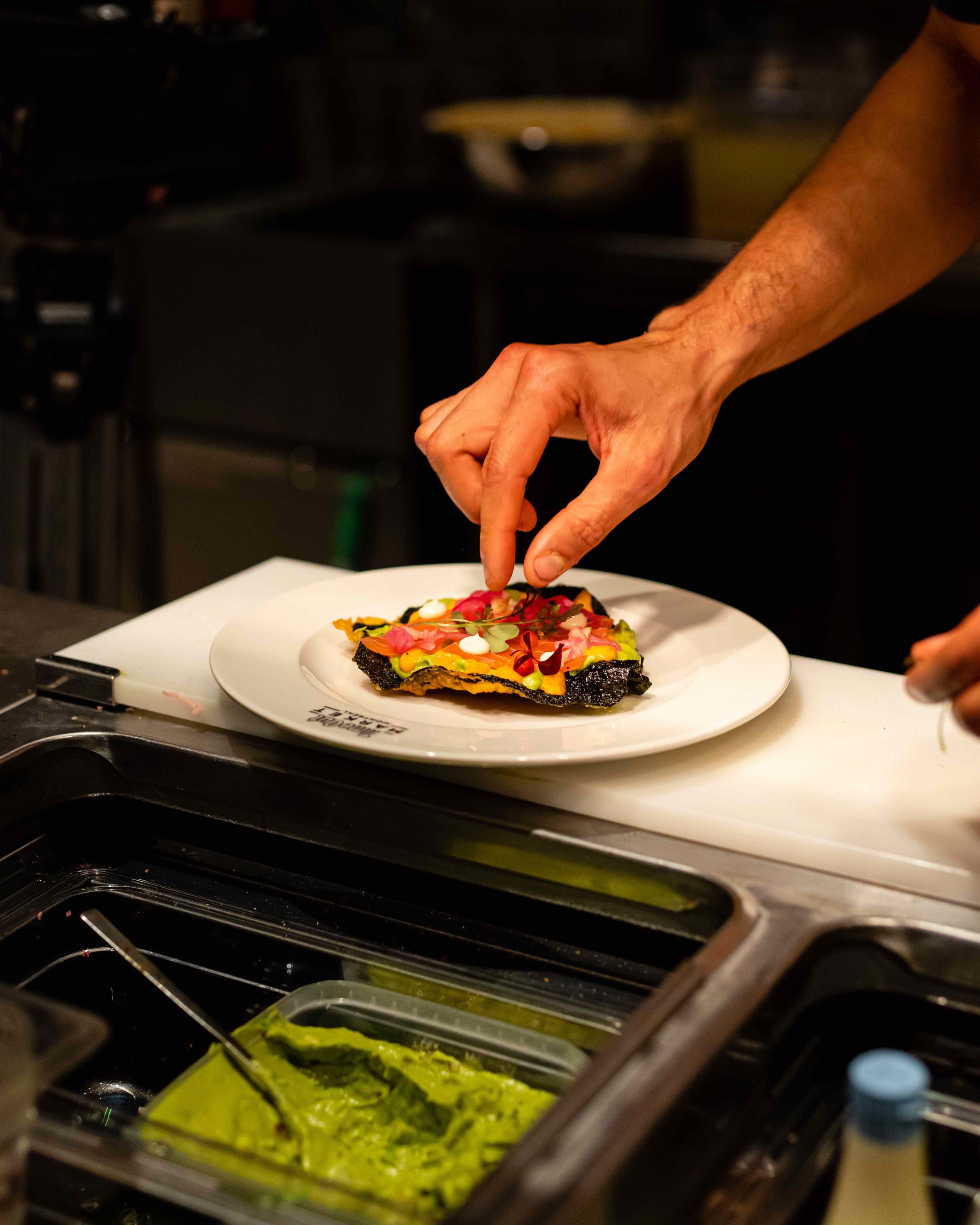 "It's beautiful, it's good, but I never know how to eat it," the chef warns us, as the plate—indeed delicately laid out—appears on the table.
At first glance, it's hard to believe that the three pieces placed on a thin layer of guacamole and chipotle aioli are not real salmon. The color, the white stripes, the texture... It's all there.
The sheet of nori seaweed, placed on one side in a tempura bath and then fried, gives it the crunchy texture of a tostada, as well as adding a "sea" effect that adds to the final touch of the salmon's taste illusion. The only downside: An overly generous amount of guacamole and aioli encroaches just a bit too much on the delicacy of the marinated konjac, camouflaged as salmon, but that's a matter of opinion.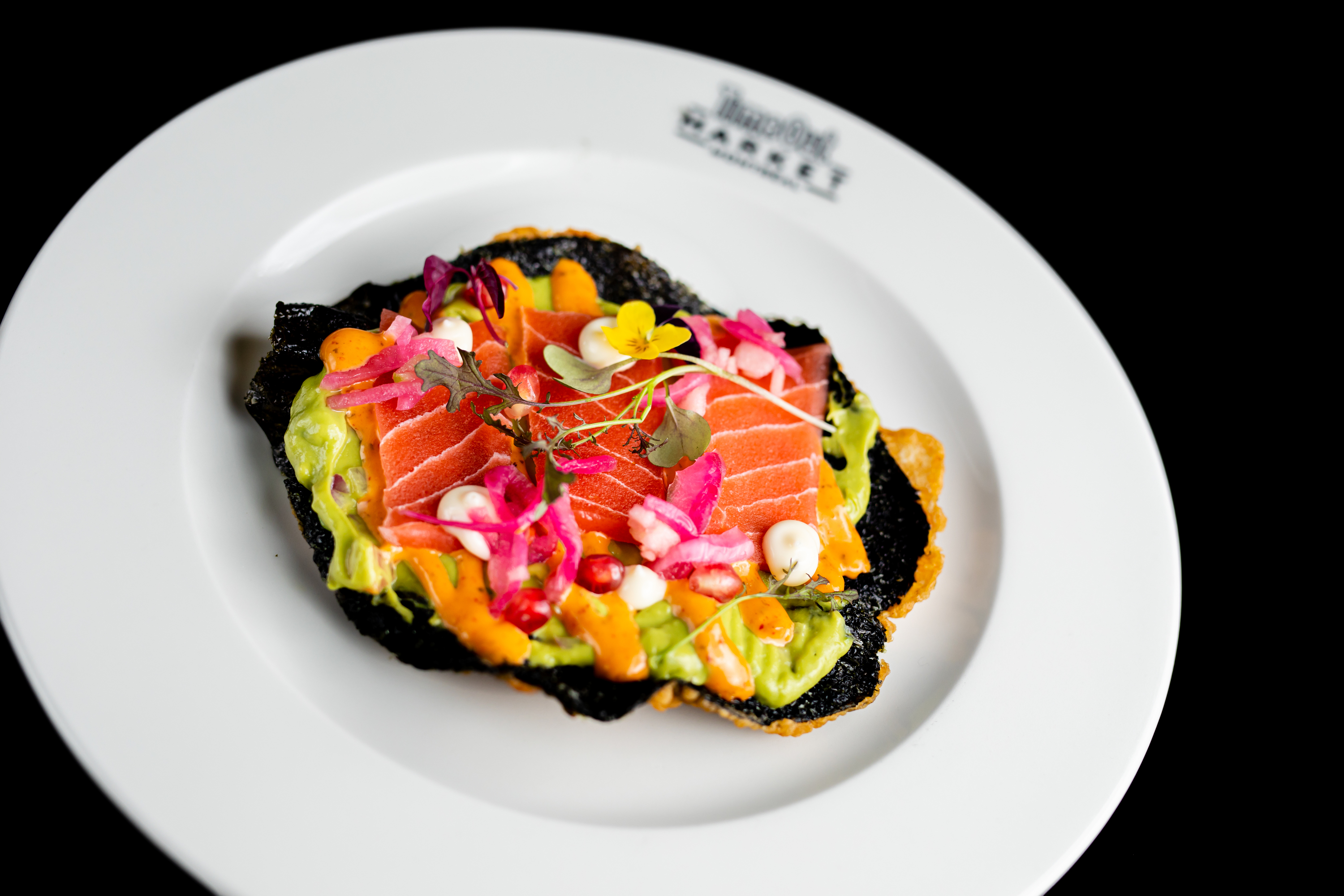 If you think we've revealed all the secrets of the menu though, Chef Ventura has a lot more up his sleeve.
Every visit for a taste will come with a few new tricks, so give the whole menu and see for yourself.
The latest from Time Out Montréal
- Montreal gets an uptown slice of NYC with Bodega MTL, a new coffee shop in Griffintown

- Quebec just launched a "vaccination lottery" with prizes as high as $1 million

- Dress down, mount up: The World Naked Bike Ride returns to Montreal tomorrow

- Espadon's open-fire cookouts at Osmo x Marusan are one of this summer's hottest pop-ups

- The 80th anniversary of Beautys Luncheonette is approaching, but it's never been younger