Chinatown caught some holiday fire last month with Le Marché Spectaculaire, where two resident restaurants—the Japanese snack and wine bar Fleurs et Cadeaux and Cantine Poincaré, a bar with funky wines and even funkier food—acted as east and west anchors for a 200-metre long Christmas market pop-up.
Now the event is returning for another weekend, this time being joined by the traditional Chinese eatery Dobe & Andy, known for its BBQ duck recipes.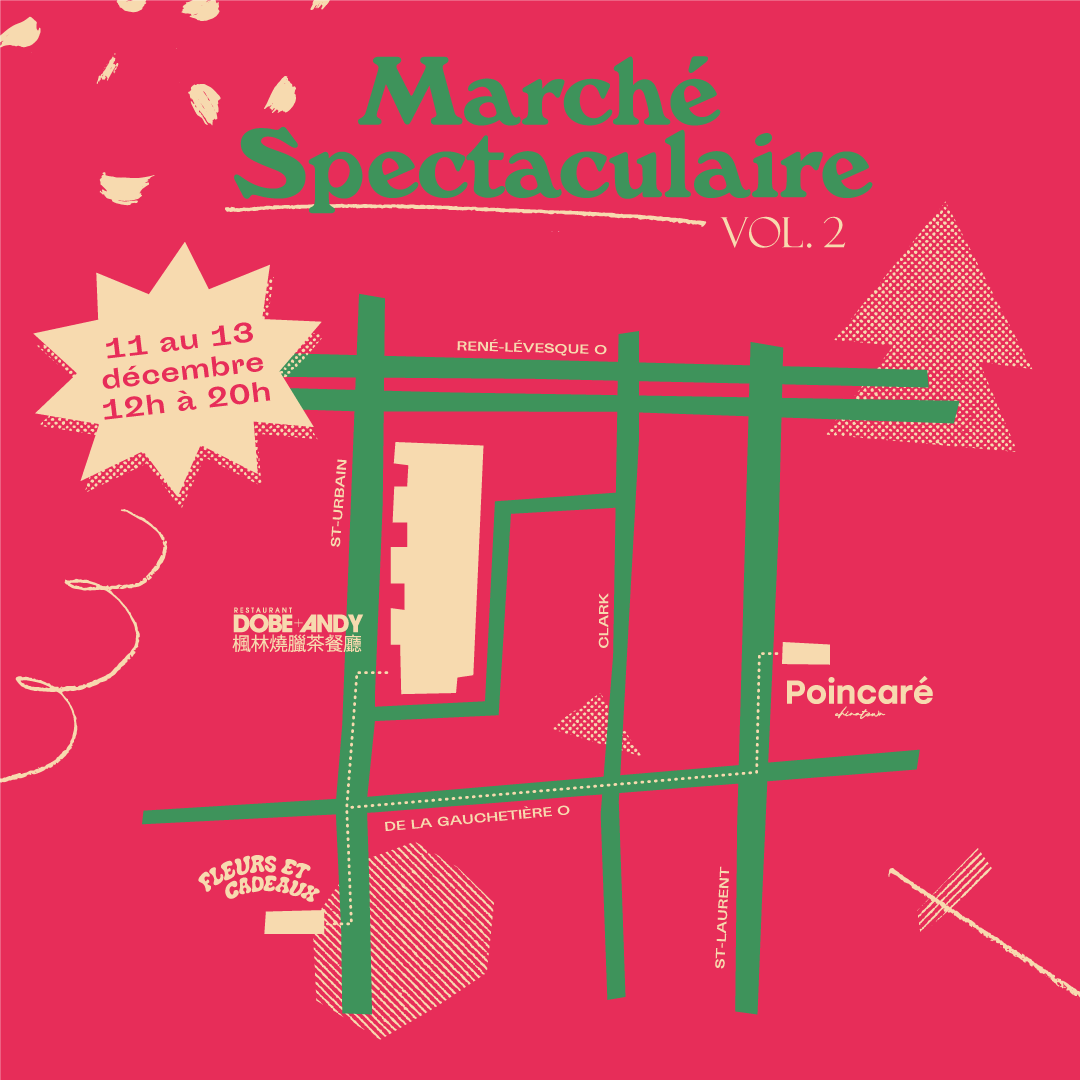 Running from December 11 to December 13, noon to 8pm each day, Chinatown will become a mini-network of Christmas shopping and snacks via the connection of those three restaurants as they host an even bigger selection of Montreal makers and artisans than the last edition. In addition to jewelers and printmakers found a month ago, like Ève Saint Jean, graffiti artist Killer Evil, graphic designer Mathieu Labrecque, Poparadis, and lot more.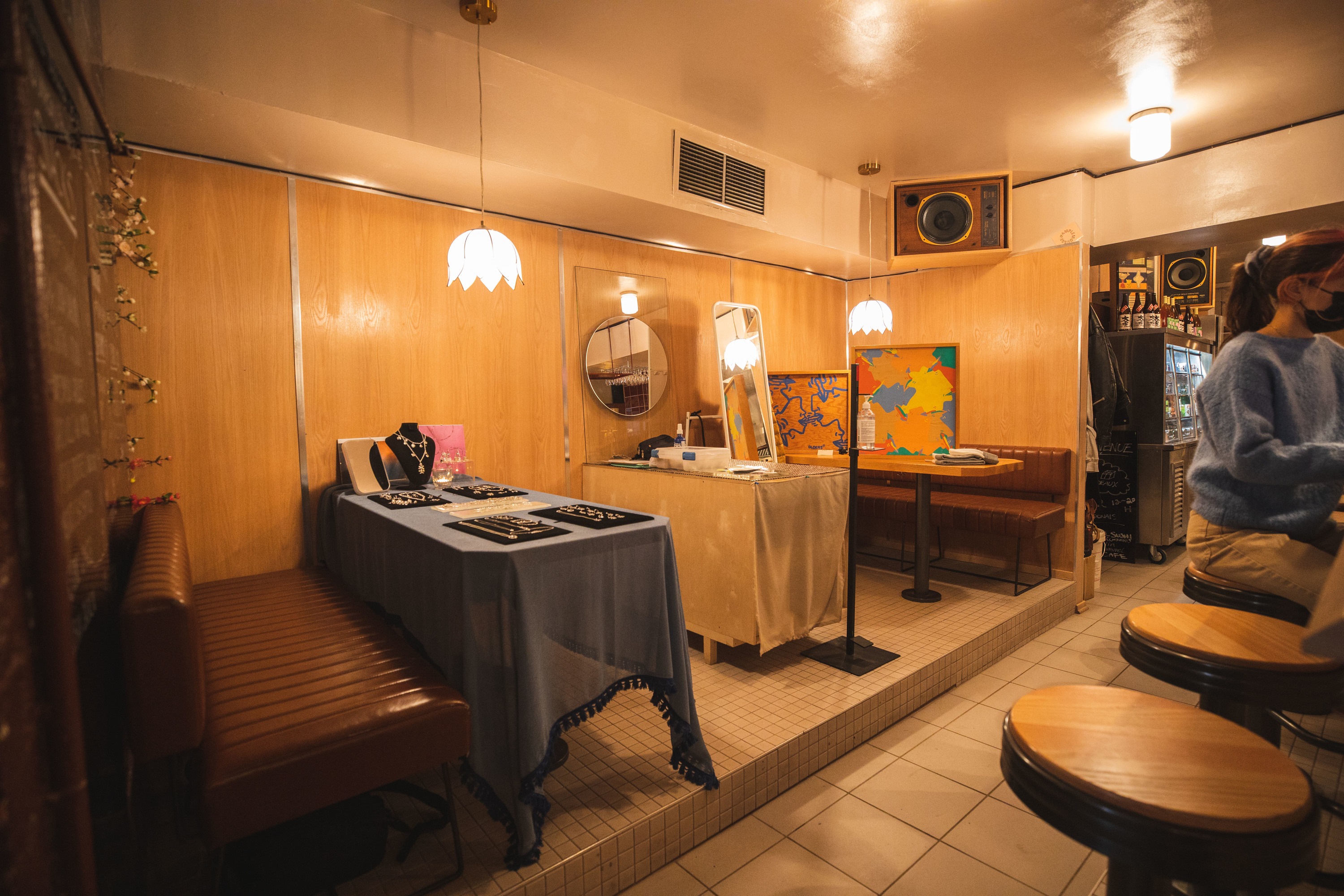 On top of all that, the hosting restaurants will be selling food and wine to go (plus conservas and fermented products for later via Poincaré) as other easy takeout spots in Chinatown will be up and operational for business, giving Montrealers (who are dressed warmly) a place to hang out for the whole day.
Here's some of the (many) vendors in Chinatown this weekend:
Chinatown Caviste x Bacchus 76
Charlotte Ghomeshi
Cochon Bleu Pâle
Corsé
Cri
Ève Saint Jean
iamjustinex
Joe Couteau
Linda Breton
& more than that!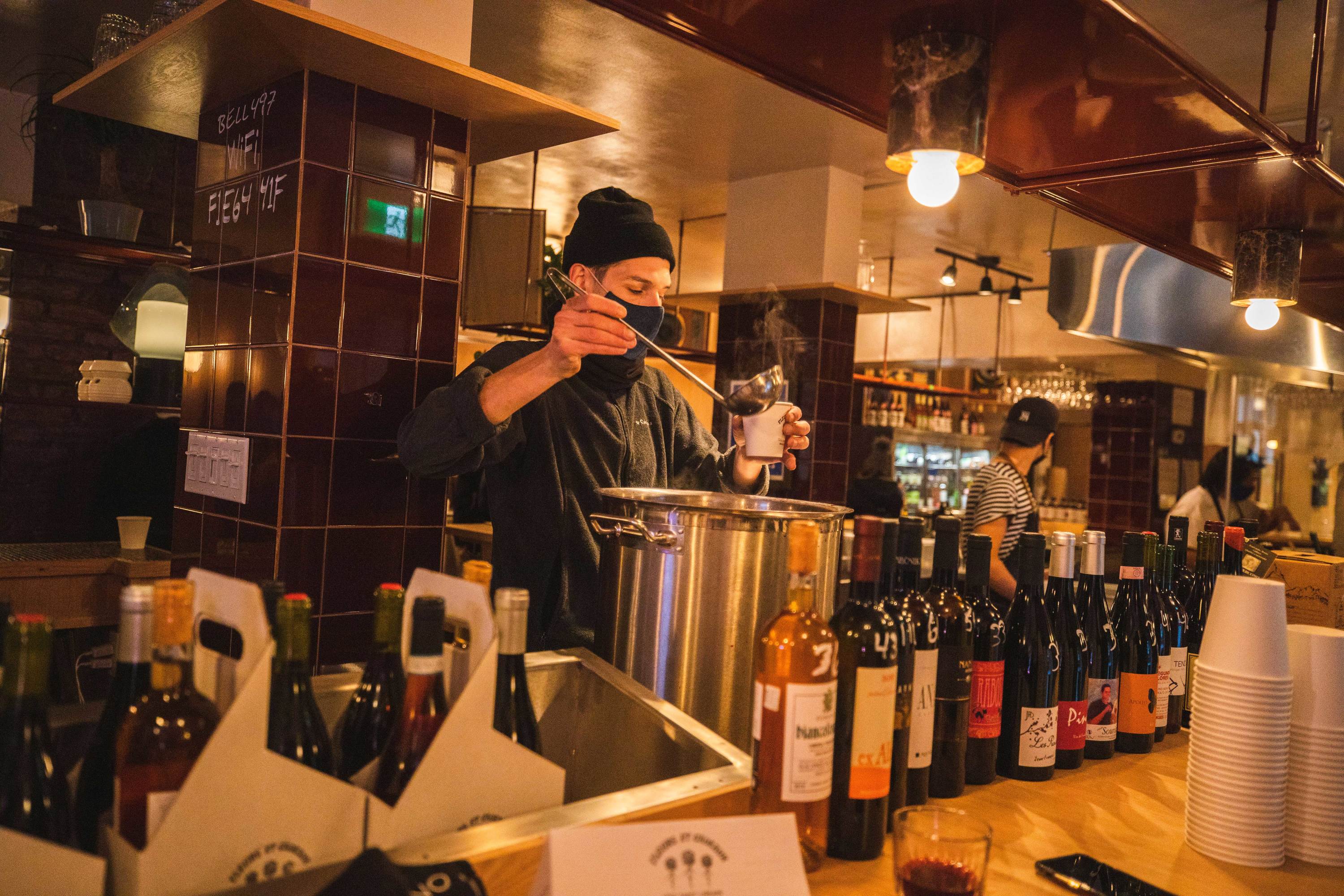 Turning dining rooms into retail spaces has become a huge method of survival for an increasing amount of restaurants and bars in the city. Beginning with the Latin Quarter's café Bonjour-Hi, even Montreal's oldest restaurant Auberge Saint-Gabriel hosted a one-weekend-only Christmas market that spanned the entire ground floor of their institution. Without further support for the restaurant and bar industry via propositions like selling alcohol without necessitating food purchases, the future of many restaurants is a dismal prospect at best.
Time for Montrealers to get out in the fresh snow scheduled for this weekend and show love to a neighbourhood that's been disproportionately hit hard by the pandemic—and get some good food, plus swanky gifts to put under the tree, at the same time.
The latest from Time Out Montréal
- Montrealers have spoken, and this is their city's most iconic dish

- Montreal's Joe Beef is making TV dinners, plus a TV show to watch while you eat it

- The free and festive light-filled holiday pop-up Winter Gardens is now open in downtown Montreal

- COVID-19 vaccines could begin arriving in Canada next week pending approval: Trudeau

- Osheaga gives Montrealers some hope for the new year, announces its dates and headliners for 2021