A glimpse of Andy Murray? A meet-and-greet with Pablo Carreño Busta, fresh from his win against Matteo Berrettini? The excitement is ramping up at The National Bank Open presented by Rogers this week.
Where is
The National Bank Open presented by Rogers played?
Watch some of the best tennis in the world played at the IGA Stadium in Jarry Park, just steps from Jarry and De Castelneau metro stations. Fans with Centre Court or Rogers Court tickets get free access to the STM network on the day of their ticketed session.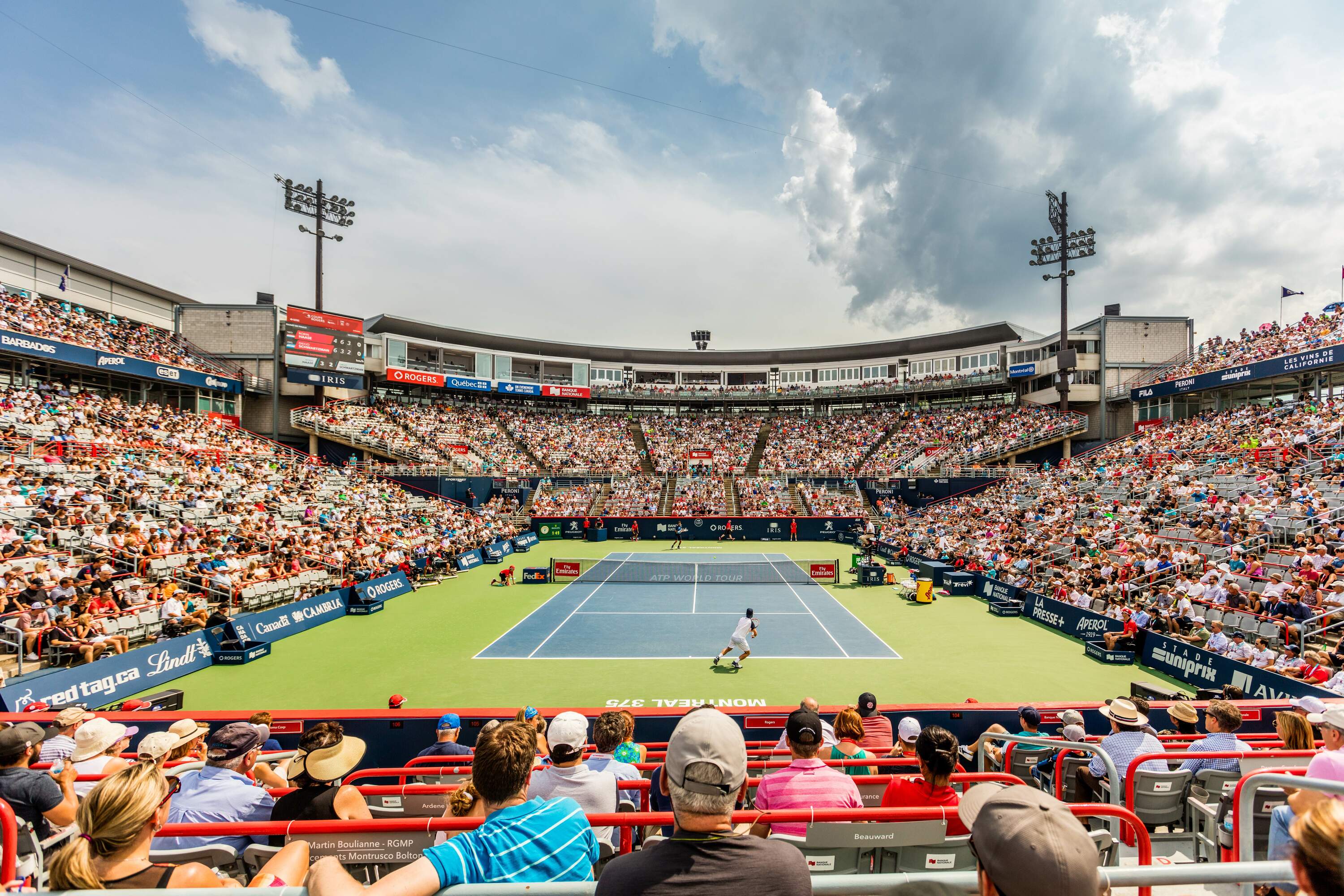 Why go to The National Bank Open?
Expect to see many familiar names, and newcomers, as they advance to the next round. Spotted yesterday: Andy Murray, Pablo Carreño Busta, Grigor Dimitrov, Gael Monfils and Nick Kyrgios, Cameron Norrie, Marin Cilic, Diego Schwatzman and Taylor Fritz—who won his first-ever match in Canada over three-time champion Andy Murray—to name a few.
View this post on Instagram
During a moment with Pablo Carreño Busta, the Spanish tennis player mentioned this it was his second visit to Montreal.
Discussing his pre-game rituals, Carreño Busta listed his tournament food staples: rice, chicken and pasta. "Boring foods," he joked. "You should visit Time Out Market!" was a response from the crowd.
View this post on Instagram
The action-packed tournament runs until August 14, with the tennis frenzy increasing every day.
What is the food and drink experience like at The National Bank Open?
Every hour is a happy hour when you're watching tennis of this calibre, and La Maison Peroni—just off Centre Court—is in the middle of all the action. Sip on our favourite Italian beer, Peroni Nastro Azzurro, or the Peroni white sangria while perched on pristine white sofas in view of giant screens. Snack on crispy arancini and other items inside or on the outdoor patio.
Poke, paella, pulled pork sandwiches, poutine and other options are available at the tournament food courts, along with three food trucks (Churros, Bleu Homard and Tomio), drinks stations, terrasses and private lounges.

For more information about the order of play at The National Bank Open presented by Rogers, click here.
RECOMMENDED:
Completed guide to the 39 best things to do in Montreal