Montrealers may not be back in the offices these days, and that means that 5 à 7s with your coworkers and friends are harder to come by; we're looking to change that this month.
Grab your friends and a glass: On September 30, the local pop-up wine tasting group Déserteur is going to be taking over Time Out Market Montréal's bar section with a ticketed tasting event, and spots are still available right now!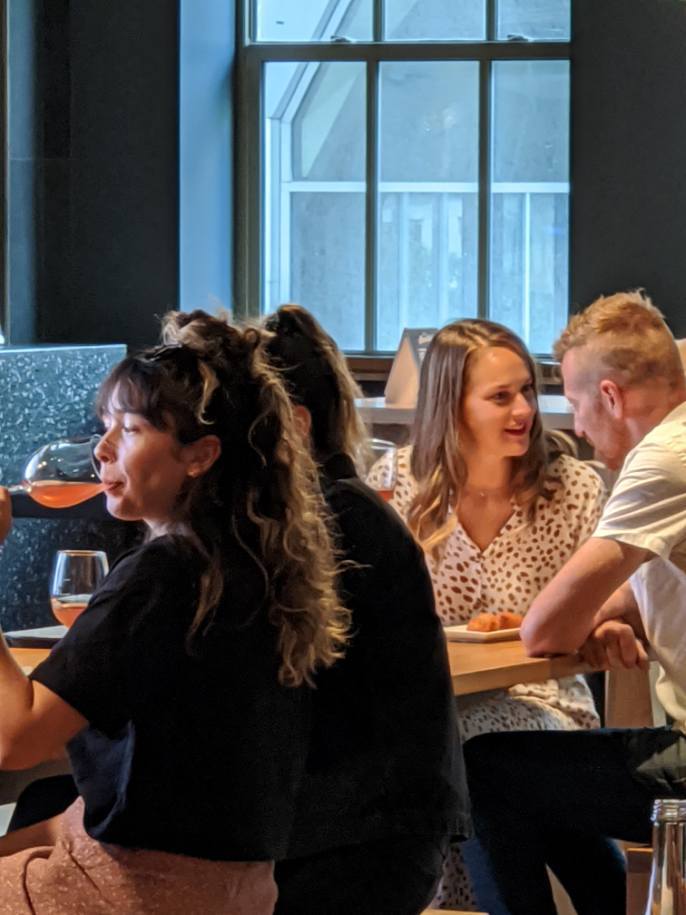 Guests will be guided through three exclusive wines that get paired with three pesco-vegetarian dishes from the Market's chefs, all within one evening. While you're there, you'll get to learn about new winegrowers and sake brewers that are shaking things up on the scene. Learn stories about the artisans and have while you're at it—and stick around for a few rounds afterwards.
Everyone is safely socially-distanced from one another, and everything is brought to you.
Hosted by a Déserteur founder Asma Ben Tanfous, the group was founded "to strip the wine universe of its conventions and intimidating elitism... (and) a celebration of the products of craftsmen working with respect for the earth."
Déserteur's wine tasting takeover at the Time Out Market Montréal bar will take place on September 30 from 6pm to 7:30pm; tickets are $45 for three glasses and three dishes, and can be purchased here. The Facebook event can be found here.
Most popular on Time Out
- The best new restaurants in Montreal, September 2020
- BIXI's new fleet of self-service electrically-assisted bicycles in Montreal is the largest in Canada

- Kwizzinn's headquarters for Haitian eats is now on the menu in Verdun

- Huge vintage bazaars are popping up in the Plateau—here's where to find them
- How Saint-Henri's Bar de Courcelle has been bringing its open mic series to the people