Not every Montrealer's been a fan of pop-up circus performances since Joe Beef chef Dave Macmillan's criticism of mayor Valérie Plante's efforts to boost foot traffic in the downtown core, but a few neighbourhoods around town are getting it right.
Since August 14, the borough of Verdun has been hosting marionnette performances on Wellington Street every weekend—including this one—up until September 12.
View this post on Instagram
Bringing puppets both giant and manned by performers, handheld and shadows puppets, the organization behind the performances are taking to the streets in as pop-ups (keeping people from gathering in a specific place at a specific time) as well as small announced performances that allow a set amount of spectators at a time. When they happen? It's bonkers.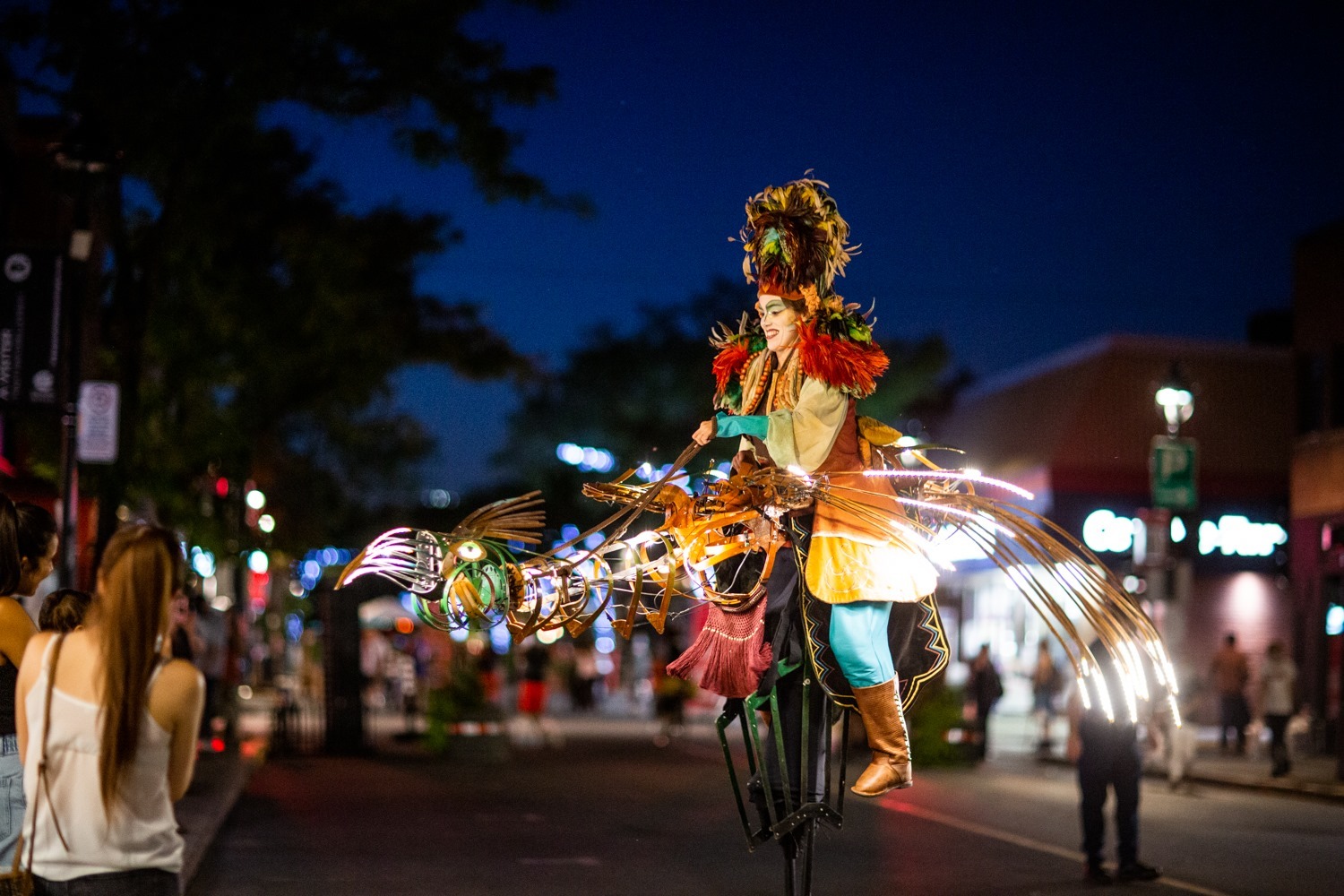 It's not just for kids either. While plenty of impromptu stages are geared towards families, many more involve marionnettes over six feet tall wandering the streets to give terrasse-goers a bit of a show while they grab a drink or dinner.
For those who want to attend the seated performances, the borough's event page asks that interested parties reserve themselves a spot via Facebook or Instagram.
When it comes to Verdun, actions such as these appear to be icing on the cake as it were; the borough's close-knit commercial strip appears to be relatively thriving with its lack of cars as well as residents and locals alike visiting shops along the stretch. While the area isn't exactly pining for performances like with these puppets, it doesn't hurt to remind people of how awesome Verdun can be (hint: see #22).
Most popular on Time Out
- A drive-thru poutine festival begins today and it's running all weekend long

- Laval's got a gorgeous new Vietnamese spot for street food and towers of beer, 123 DZO

- Get a look inside Kamúy, Montreal's new pan-Caribbean retaurant from Paul Toussaint

- Bucky Rooster's, Saint-Henri's new fried chicken pop-up, ain't cluckin' around

- The Montréal Biodôme is reopening on August 31 with a new look and new animals