The 50 coolest neighbourhoods in the world
With the help of local Time Out editors and experts, we reveal the 50 neighbourhoods you have to visit right now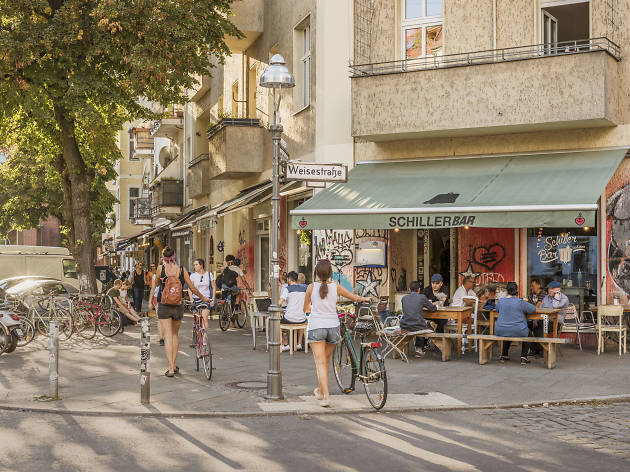 No one wants to feel like a tourist these days. Savvy travellers want to live like locals, and that means looking beyond the sights and finding the coolest neighbourhoods to stay, eat, drink and hang out in. But what gives an area that indefinable cool factor? That's what we asked ourselves when we started to rank the areas that should be on everyone's travel bucket list right now. And since Time Out is 50 this year, we decided to go big and find the 50 coolest neighbourhoods in the world.
To help us out, we went to the experts: local Time Out editors and writers across the world, who know the city like nobody else. We also asked more than 15,000 people around the world about the best (and most overrated) neighbourhoods in their city as part of our City Life Index survey. We wanted to know: is there a buzz about the area, with cool new venues opening? Can most people actually afford to live there? Is it a great place to stay for someone visiting the city? Most importantly, does it feel like a place that's on the up?
Then we crunched the numbers, argued the toss and came up with what we reckon is the definitive list of the planet's cultural and culinary hotspots – the places to be in 2018. Get ready for some serious wanderlust.
Visited one of our top spots? Share the love on Instagram by tagging @TimeOutEverywhere and using the hashtag #50nabes.
RECOMMENDED: Check out Time Out's guides to more than 300 cities around the world
¿No hablas inglés? No te preocupes, puedes leer el artículo en español.
Vous ne parlez pas Anglais? Pas de souci, vous pouvez lire l'article en Français ici.
Não fala inglês? Não se preocupe, pode ler este artigo em português.
50 neighbourhoods to visit in 2018