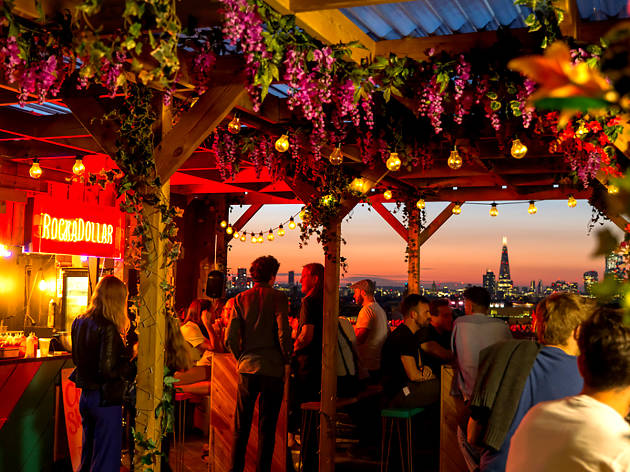 The 50 coolest neighbourhoods in the world
With the help of local Time Out editors and experts, we reveal the 50 neighbourhoods you have to visit right now
It's easier than ever to travel like a local these days: we stay in homes instead of hotel rooms, we never get lost, we can hail a cab anywhere and translate any language in seconds. But in the best cities in the world, there's still one big difference between visitors and residents: location. Experiencing a city like a local means getting off the tourist trail and discovering the places where clued-up residents actually hang out. And that's exactly what we've done to compile our epic list of the coolest neighbourhoods in the world right now.
As part of our Time Out Index 2019 survey, we asked more than 27,000 city-dwellers around the world about the best, most overrated and most undervalued neighbourhoods in their home town. Then, armed with their opinions, we went to the experts – Time Out editors and contributing writers who know the city like nobody else – and asked them to pinpoint the one neighbourhood in their city with the biggest buzz about it right now.
We wanted to know: are there great new venues opening? Can most people still afford to live there? Is it a place where travellers can discover the best of a city's up-and-coming art, culture, food and drink? And most importantly: does it instinctively feel like a neighbourhood whose star is on the rise?
Then we argued a bit, ranked each neighbourhood against 49 others from across the world, and came up with what we reckon is the definitive list of the planet's cultural and culinary hotspots right now. Be sure to click the 'Read more' buttons for loads more insider tips from our local experts. Time to tear up your travel plans: these are the places to be in 2019.
Visited one of our top spots? Share the love on Instagram by tagging @TimeOutEverywhere and using the hashtag #50nabes.
RECOMMENDED: Check out our countdown of the 50 best things to do in the world
¿No hablas inglés? No te preocupes, puedes leer el artículo en español.
Vous ne parlez pas Anglais? Pas de souci, vous pouvez lire l'article en Français ici.
50 neighbourhoods to visit in 2019
Explore more from around the world