As of today, September 22, 2021, fall officially begins in Montreal and across the rest of the Northern Hemisphere.
Granted, when we look outside right now (or step outside), the look and feel of the weather doesn't scream autumn just yet, but it will be as this month turns to the next, all the way until the winter solstice begins this year on Tuesday, December 21, 2021.
It's a great time of the year to see the trees turning from green to red, orange and yellow, but things fluctuate. Here's how to plan your leaf peeping this year: This map from Tourisme Québec, updated weekly, keeps track of which parts of the province are in what stage of their fall foliage, from the beginning to peaking to past peaking and being over for the season.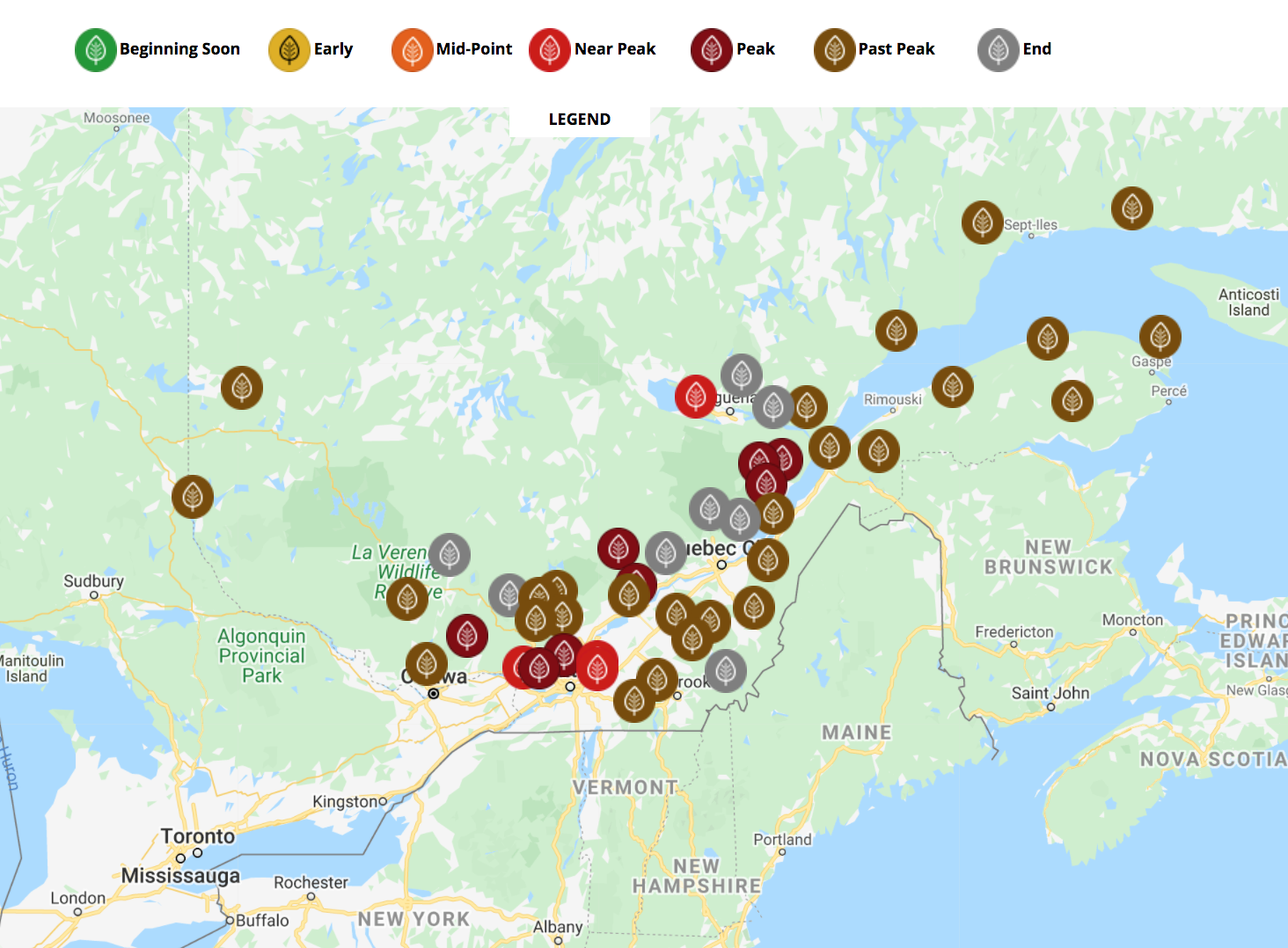 Right now, Montreal is expected to start soon, but if you drive a couple of hours to the north or east of the city, you'll see some hints of the season beginning already. The map covers just about every location you'll want to go in the southern half of the province—most sections up north are harder to access and are generally home to more coniferous trees that don't change colour.
If you really want to experience the best spots in the city and nearby, we've put together a guide on the best places to experience fall in Montreal right here, and have a guide to waterfalls near Montreal if you want a watery show while you're out and about.