Chef Chanthy Yen is on the move.
When we caught up with him over the phone on a weekend, he was in Vancouver to check in on his restaurant Nightshade, the largest plant-based restaurant in the city to date; a few days prior, he was in Ottawa cooking for prime minister Justin Trudeau as his personal chef. He's passing through airports so often that attendants are starting to recognize him.
"They're asking me if I work there," he says with a laugh. "Every time I go to a restaurant for a pre-flight meal, they just drop off the dishes."
Yen is not only on the move, he's gaining momentum: Only months before Nightshade and making meals for JT, he was the one behind the Italo-Japanese stylings of Tiramisu in Montreal's Chinatown, and it was only the year prior when his Cambodian pop-up in Old Montreal stole the show in the summer of 2020 and his lifelong quest to cook for the Cambodian king began.
Now? He's set his sights on Time Out Market Montréal with his own signature chef concept with a coast-to-coast-to-coast menu, opening on March 29.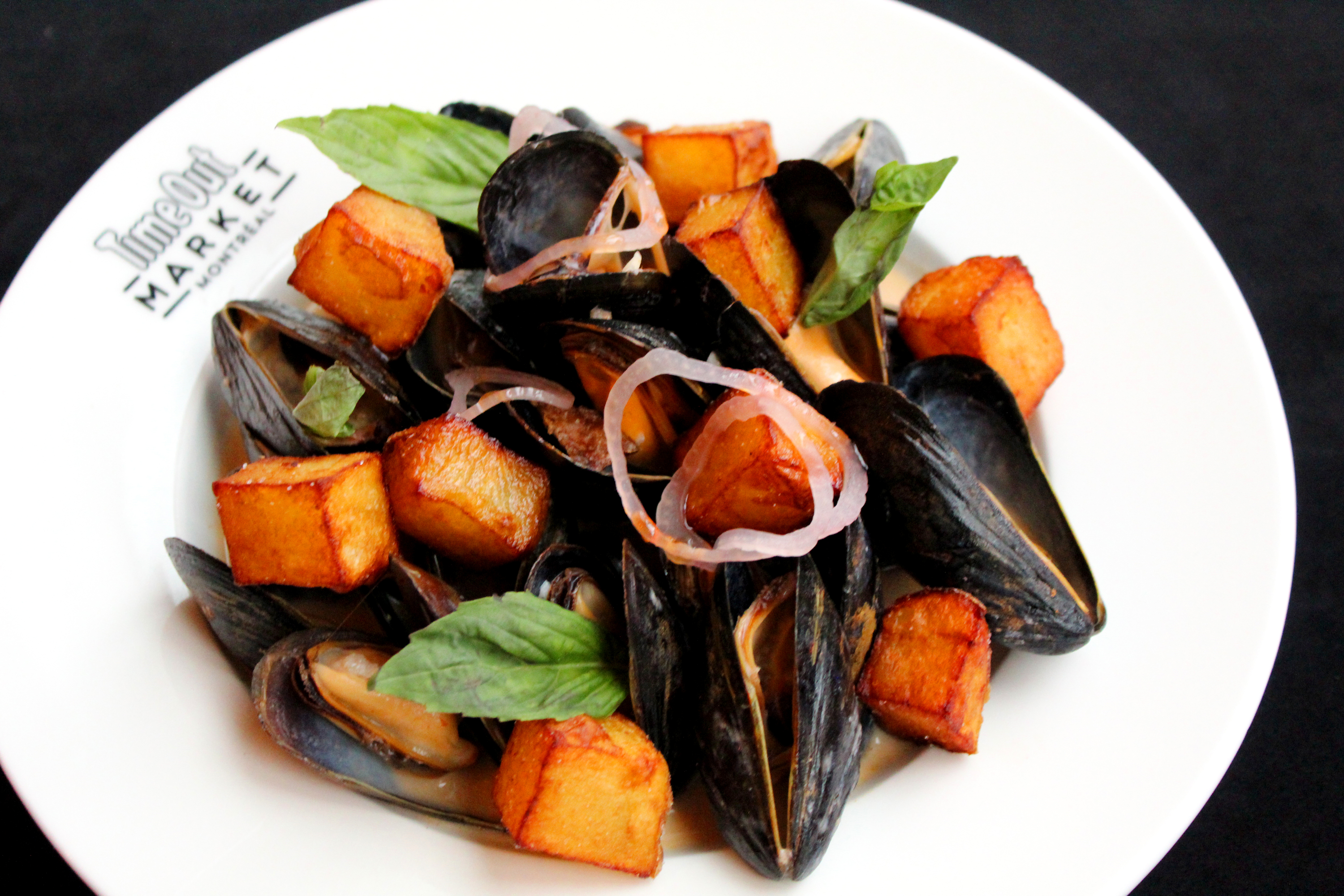 "It feels good. It was on my list of accomplishments for Montreal, and it's nice to finally see that people are willing to support me on that," Yen says about the announced opening. "There are people rooting for me, and it's so nice to have that. Every time I leave a city I always want to leave a bit of a legacy there, and regardless of how intricate that legacy is, it takes a lot of work to get there, it takes a lot of failures to get there."
There's more than one way Montrealers will know Yen. Having first made his mark with Fieldstone in 2017, a restaurant that blended Cambodia, Mexico, and Canada in its 'New Canadian' menu before flipping its tasting menus to the à la carte menu of Cantine Teré.
A menu of childhood memories
While the chef's CV sports a litany of high-profile experiences ranging from cooking under chefs like Ned Bell and Jefferson Alvarez of Canada as well as Spain's Andoni Luis Aduriz and Ferran Adria, Yen's upcoming outpost at Time Out Market Montréal has humbler, more personal beginnings.
"The idea behind this concept comes from when my mother used to go to these big buffets in Caesar's Palace in Windsor, Ontario. Their spreads would be made up of these staple dishes you'd find in North American restaurants—a large salad bar, fruit salads, shrimp cocktails—where everything seems so lavish. It was always such a big deal when she'd go to the casino buffet," Yen explains.
"My mom would bring some of this buffet food home, and she'd always say 'there's never enough flavour.' It would be food you would eat out of necessity, not because you enjoy it."
Yen says his mother would bring dishes home and the experimentation would begin:The shrimp would be fried with lemongrass, the burger would be broken up and put into a lettuce wrap, or they'd add nước chấm (Vietnamese fish sauce-based dipping suace) to fruit salad to bring out flavours.
It's clear once you look at Yen's opening menu: Buttery whelks with a seaweed aioli, mussels and fries but with a coconut white wine cream sauce, or flan for dessert with a Vietnamese coffee caramel.
"That is part of the idea behind my approach to this; it's these North American approachable dishes that can bring up nostalgic memories for me. I've had those burgers, those steaks and shrimp cocktails, but they've been made from my perspective. It's a Canadian version because of how (these staples) are navigated with our own versions."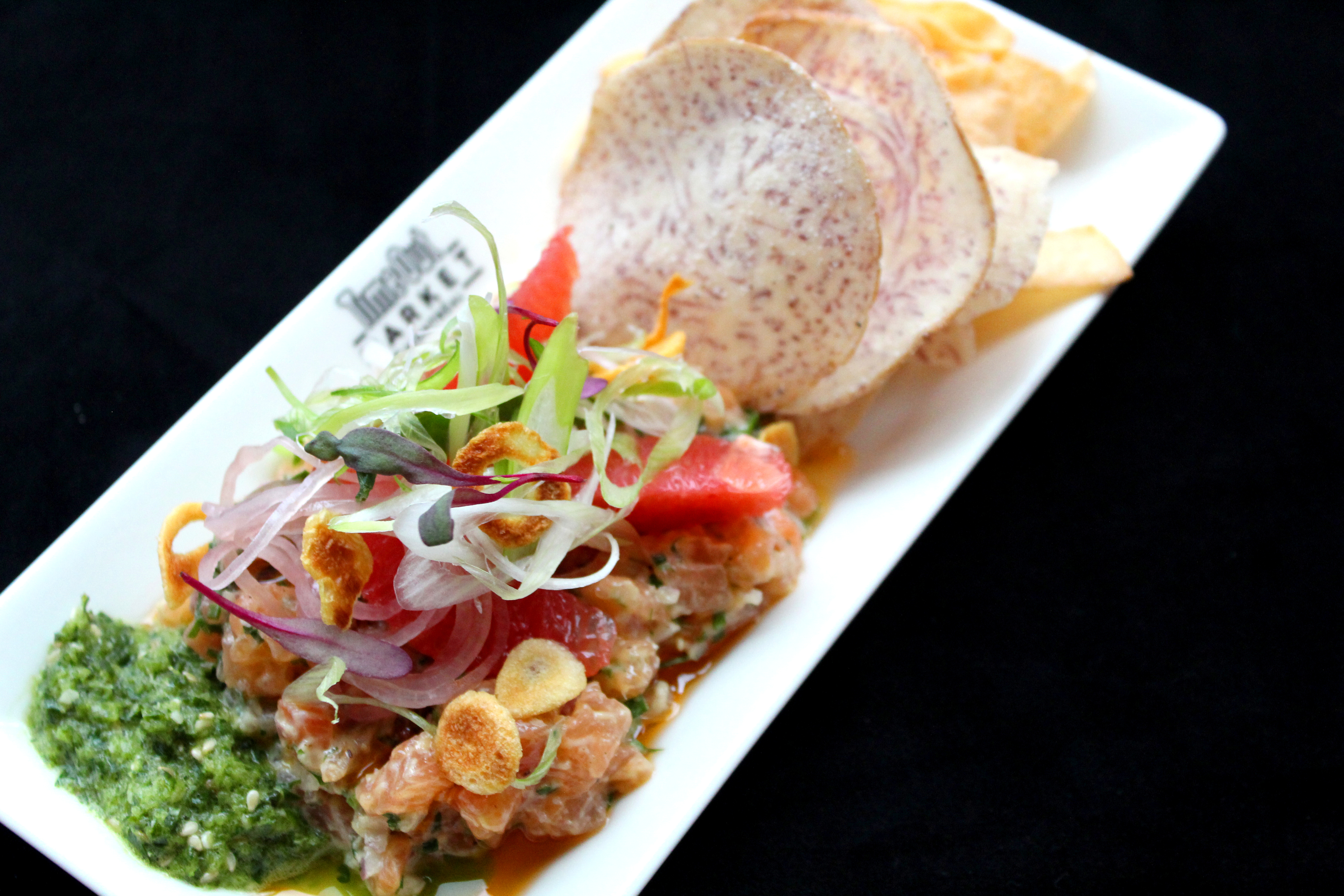 A meditation on Canadian cuisine
In a lot of ways, this new menu from Yen tells both his story and the story of Canadian cuisine.
With all of his current travels across Canada now and the travels to come, Yen's one of the lucky few to get a taste of the country from the perspective of the multiple cities that make up the banner of 'Canadian cuisine'. It's a fragmented concept made up of multiple provinces and cultures, so multifaceted that Yen says that what matters most is what you make of it.
"Canadian cuisine is, in many ways, my own journey. It's an unraveling and rediscovery," Yen reflects. "When my family came to Canada, we didn't know what was around us and we had to get scrappy and creative. That's how it is; it's is an array of different journeys coming together and rediscovering themselves and their identities within their new communities."
"I'm privileged to travel across the country, and what I can't help but do is eat to feel the energy, creativity, and the stories of these individuals living here today and running their businesses where food is their life."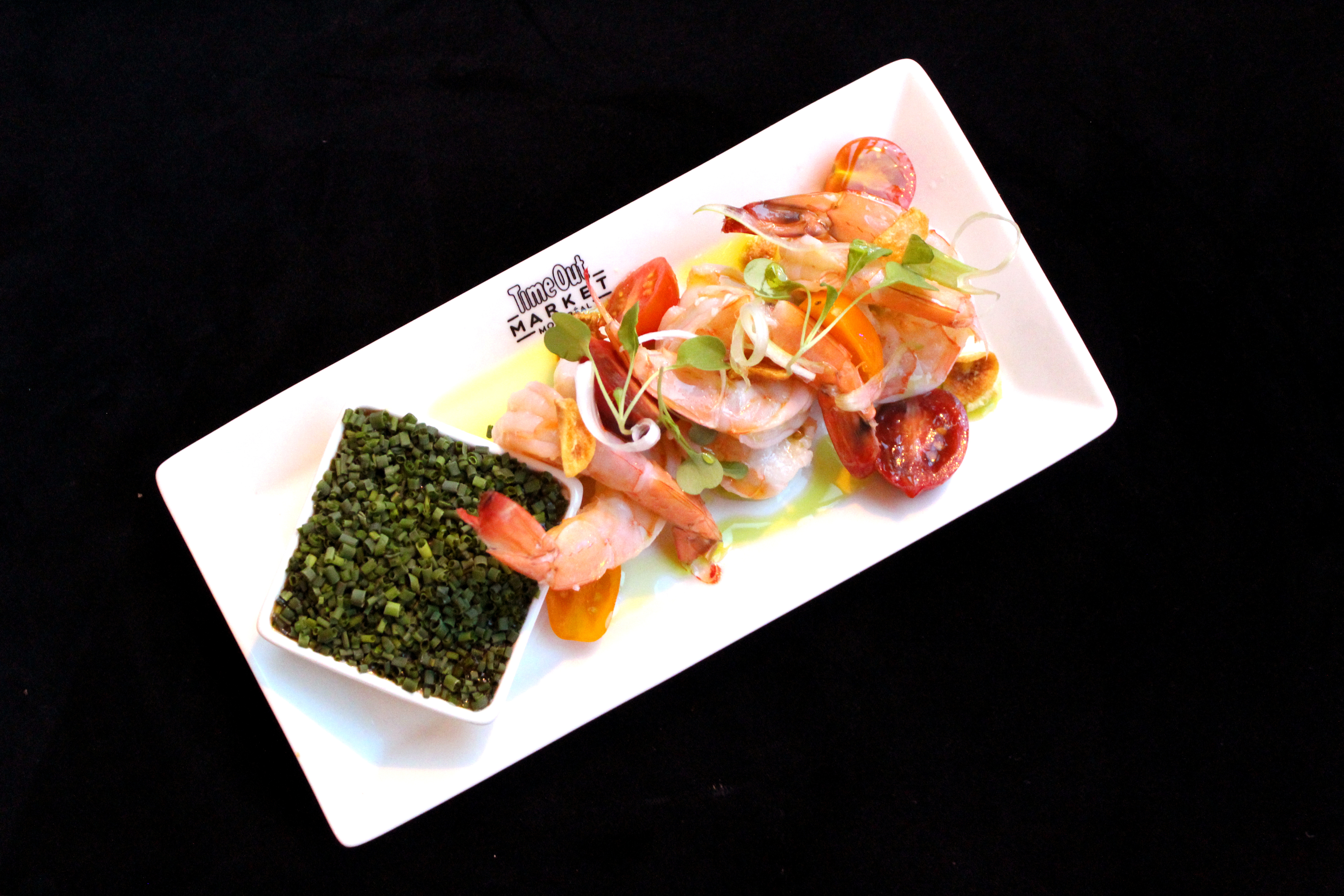 Mark your calendars: Chanthy Yen's signature kitchen is opening at Time Out Market Montréal, located inside the Centre Eaton de Montréal (705 Saint-Catherine Street West, niveau 1) on March 29. Check out the full menu here.