A third-wave café by day with natural wines by night and small snacking plates that are equal parts inviting and without pretension between, Brouillon is the greatest of the latest arrivals along La Petite-Patrie's stretch of Plaza Saint-Hubert.
While the project has been up in the air since January 2020, when Brouillon's duo of founders Dominic Tremblay and Ludwig Ciupka of TUX agency took possession of their building to move their office, they had no idea that their café and buvette would see the light of day.
"We knew we were going to turn the 1,000 square feet overlooking the Plaza into a commercial space, but we didn't know what it would be (at the time)," Dominic told Time Out during a surprisingly busy Tuesday lunch visit.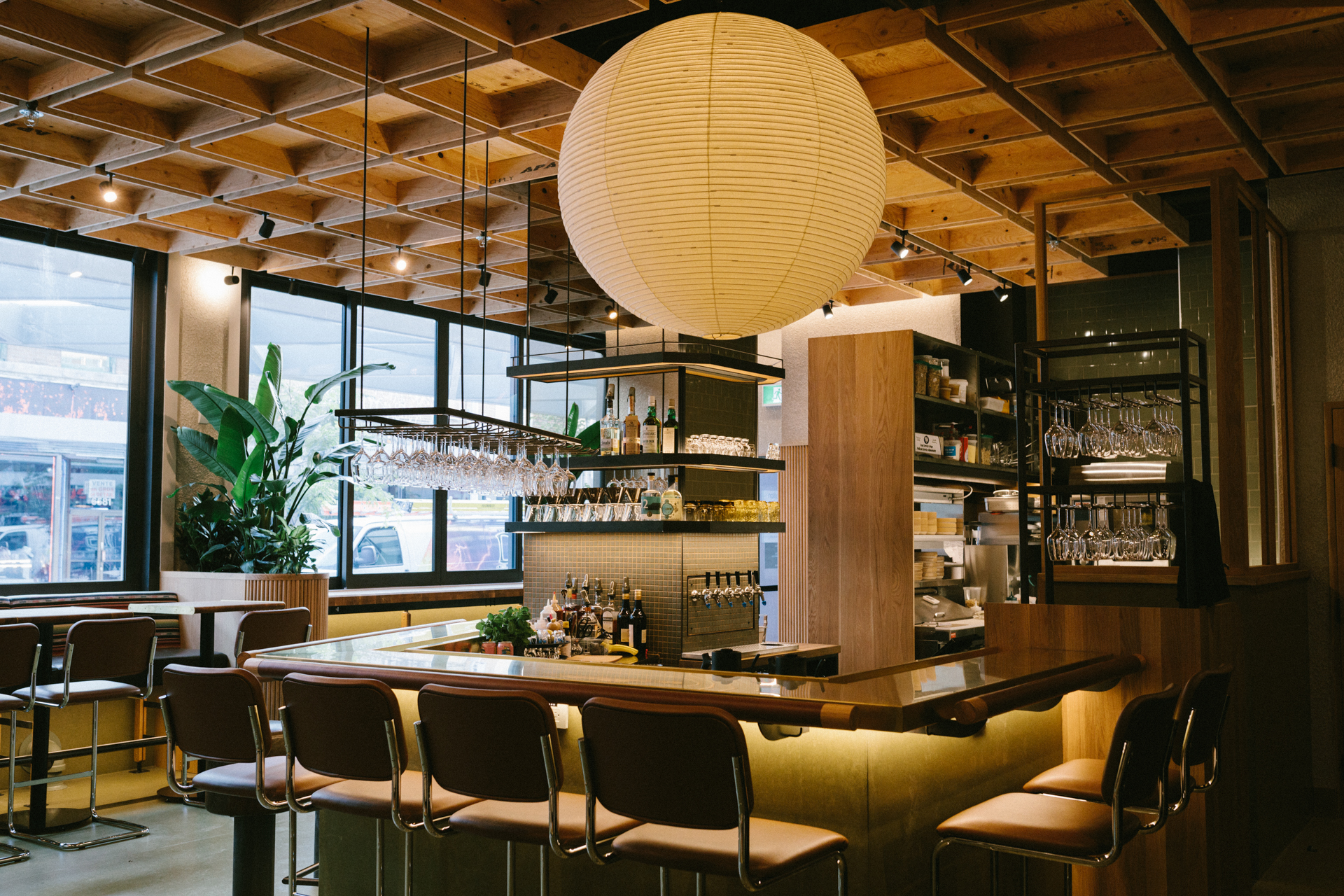 Over time, the sketch of the Brouillon café and bar became clearer in the minds of the entrepreneurs, eventually realiizing that they wanted to make a creative space, both for the employees upstairs and the people in the neighbourhood.
For them, the importance of social and human contact are essential to creation, and what better way to doodle ideas than over a good third-wave coffee or a glass of natural wine?
"Since sustainability and the environment are two very important aspects at TUX, we wanted this philosophy to be conveyed at Brouillon," says Dominic.
That's why Brouillon puts one of the city's most eco-responsible third-wave cafés, Escape, so-called "southern" natural wines—the opposite of the "northern" wine bar trend in the neighborhood—and a 50% plant-based menu, developed in partnership with the neighbors of the Épicerie Conserva, on offer. The menu will evolve with the seasons, as will the wine list, which is entirely made up of private imports carefully selected by Caroline Do and Joannie Belisle.
As it stands since its launch, we're thinking Brouillon will become a go-to for locals who want to settle down for a decadent banana toast, ham grilled cheese or granola yogurt in the morning, have lunch with a sandwich-salad-wine trio, or start the evening with a very nice vegetable-based menu.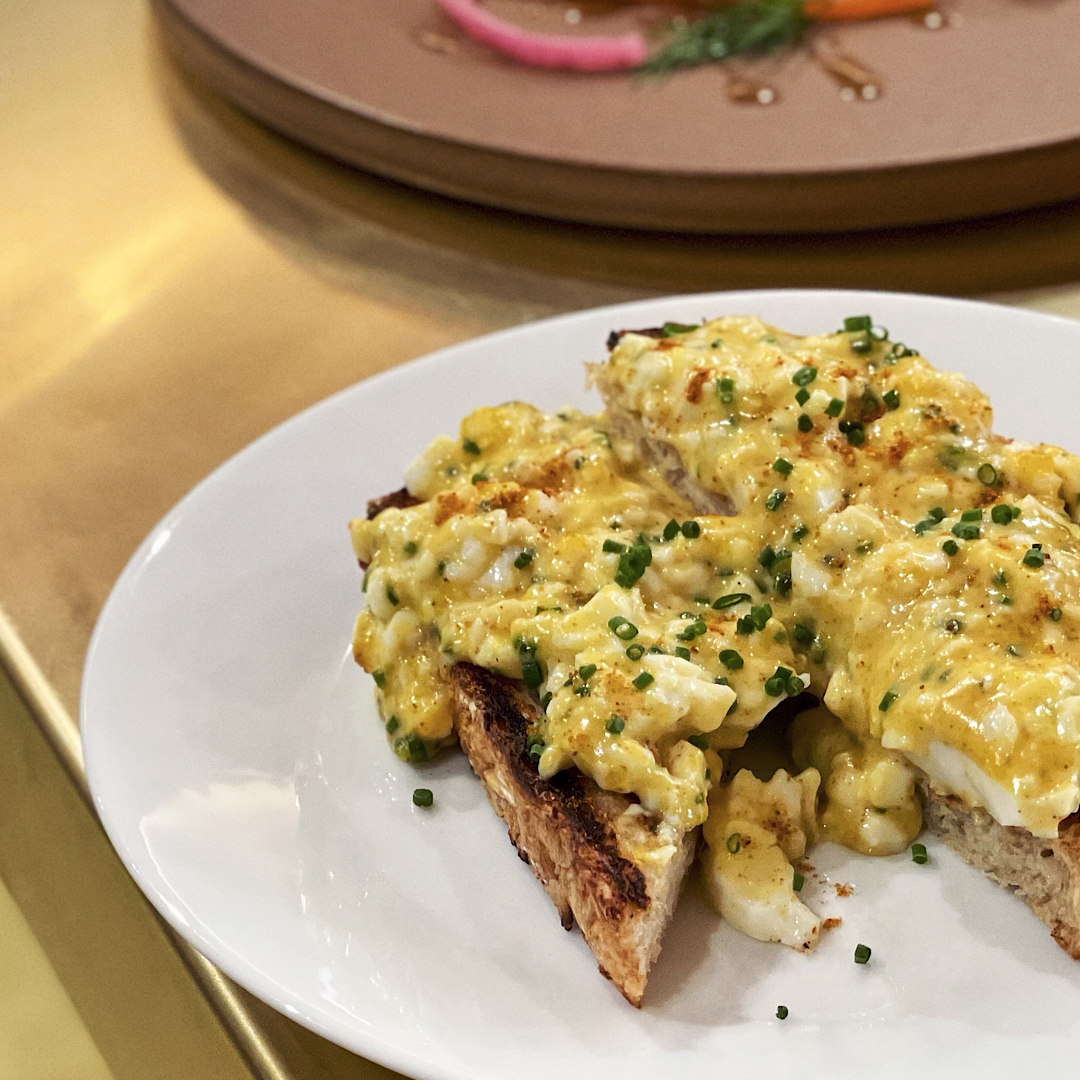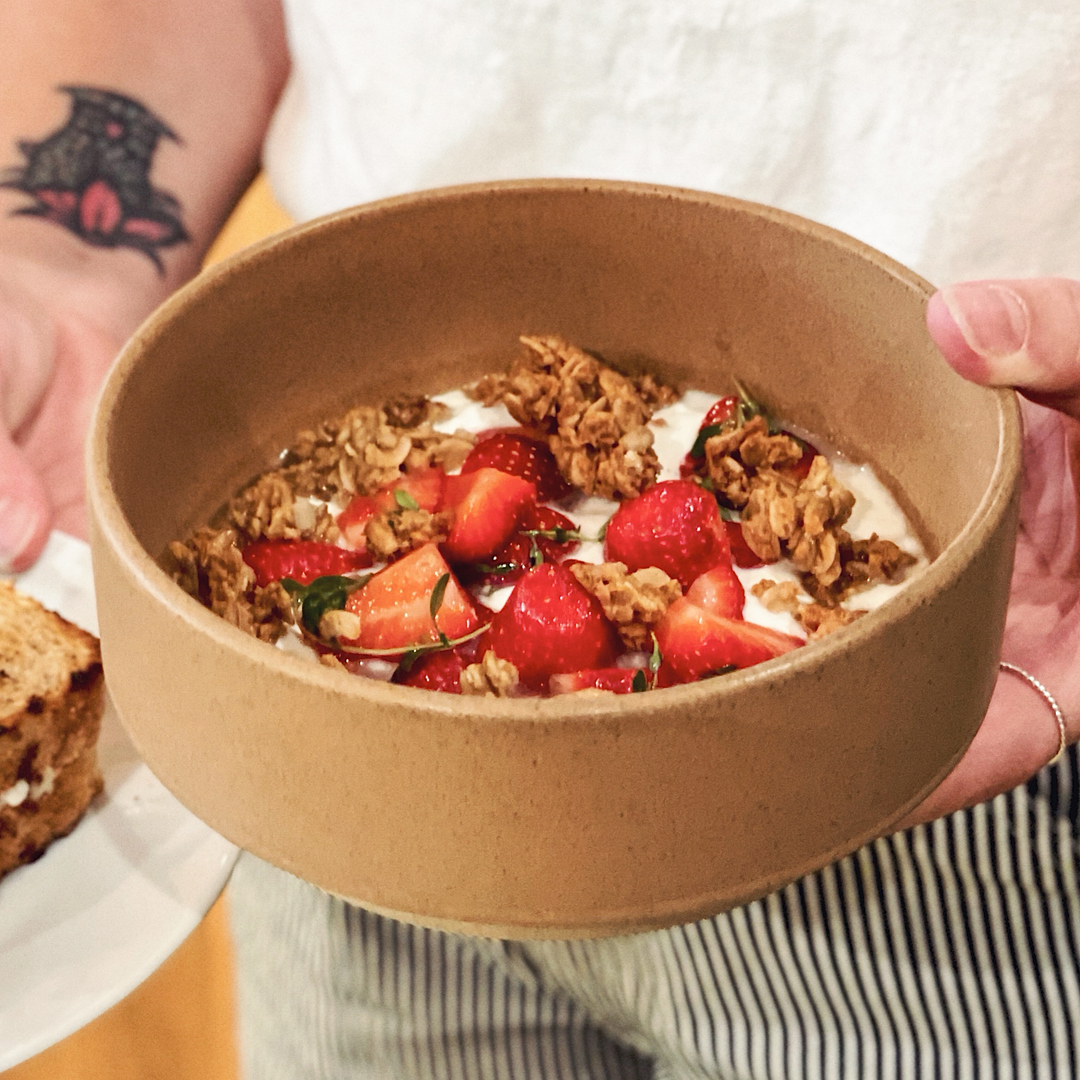 The only unfortunate part? Montreal will have to wait until next spring to enjoy the café and buvette's terrasse covered by the Plaza's awnings which can accommodate up to 40 people. Until then, there's plenty to look forward to inside with the primo design by TUX in collaboration with Zebulon Perron.
Brouillon is now open at 6580 St-Hubert Street, open Monday from 8am to 5pm and Tuesday to Saturday from 8am to midnight (closed on Sunday).