While we're all either going outside for minimal contact with friends and family or staying inside to unwind with Netflix, the PHI Centre's still got something that will mix things up during lockdown: PHI VR TO GO started out in May with a VR headset rental service, and their programming has been regularly shifting to keep things fresh.
The premise is simple: You buy a ticket through PHI's website (plus a deposit in case of breakage) and the arts centre provides you with an easy-to-use VR headset via pickup ($40) or delivery ($60) straight to your house. After that, you've got 48 hours to access their curated collection of award-winning virtual reality films.
Rental services of physical objects might sound a little weird at a time like this, but it's far from unusual—gyms in Montreal have been scraping by in the pandemic by renting out their exercise equipment, for example—and the system works.
PHI is applying a lot of hygiene measures to the process, from the preparation and retrieval of the headsets to the disinfection of the equipment and everything gets packed in contactless bags. If you choose the delivery option, don't expect to making any contact with the delivery person either. Once you're done, you can follow their guide to bring it back yourself or have it picked up.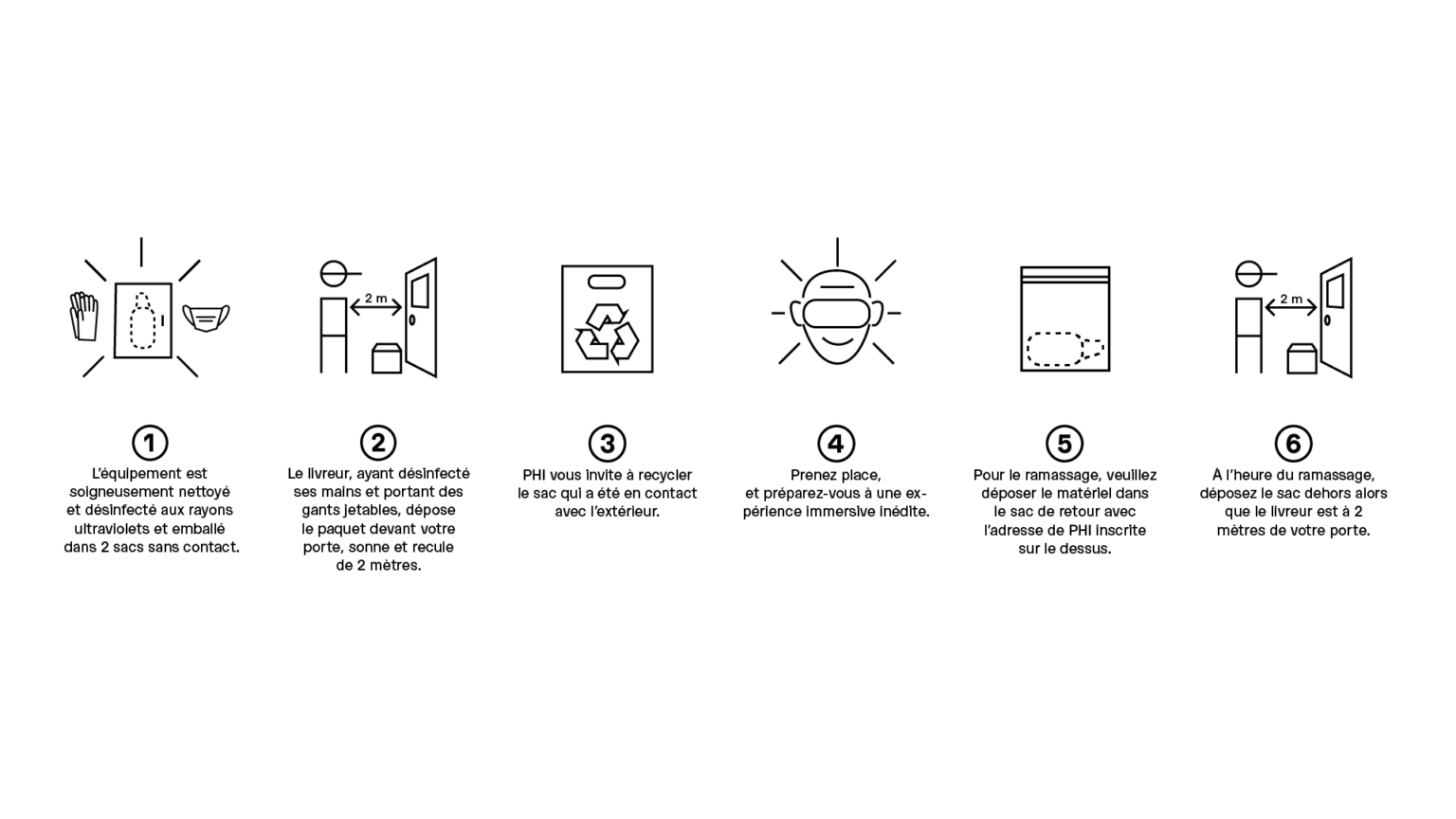 Every rental comes with an Oculus GO headset, a player designed by PHI Centre for optimal viewing, the catalog of 10 films to choose from, and includes delivery/pickup fees. There's no need for a computer or application; it's just about putting on, kicking back and experiencing film in a totally different way—plus, you get to support the arts while you're at it.
Most popular on Time Out
- Laval's Illumi is doing a drive-thru Halloween light show with 30,000 sculptures

- Set your dessert on fire with flambée kits from Little Italy's wine and dessert bar Ratafia

- Dépanneur-turned-restaurant Knuckles is doing fresh panzerotti, plus wines out of its beer fridge

- One Montrealer visited all 443 ruelles vertes of the city, and these are his top 20 picks

- Canada is banning a lot of single-use plastics by the end of 2021