The neighbourhood of Villeray can now tout an all-new Italian destination in the form of Knuckles, a restaurant breathing life back into an old dépanneur on Jarry Street at the corner of Henri-Julien. On the menu? Among some vegetable and pasta-forward menu is panzerotti, a savory turnover—think pizza pockets where the flavour's cranked to 11—that's hard to find elsewhere in Montreal.
All the dishes are less than $ 13 and the wines are competitively priced.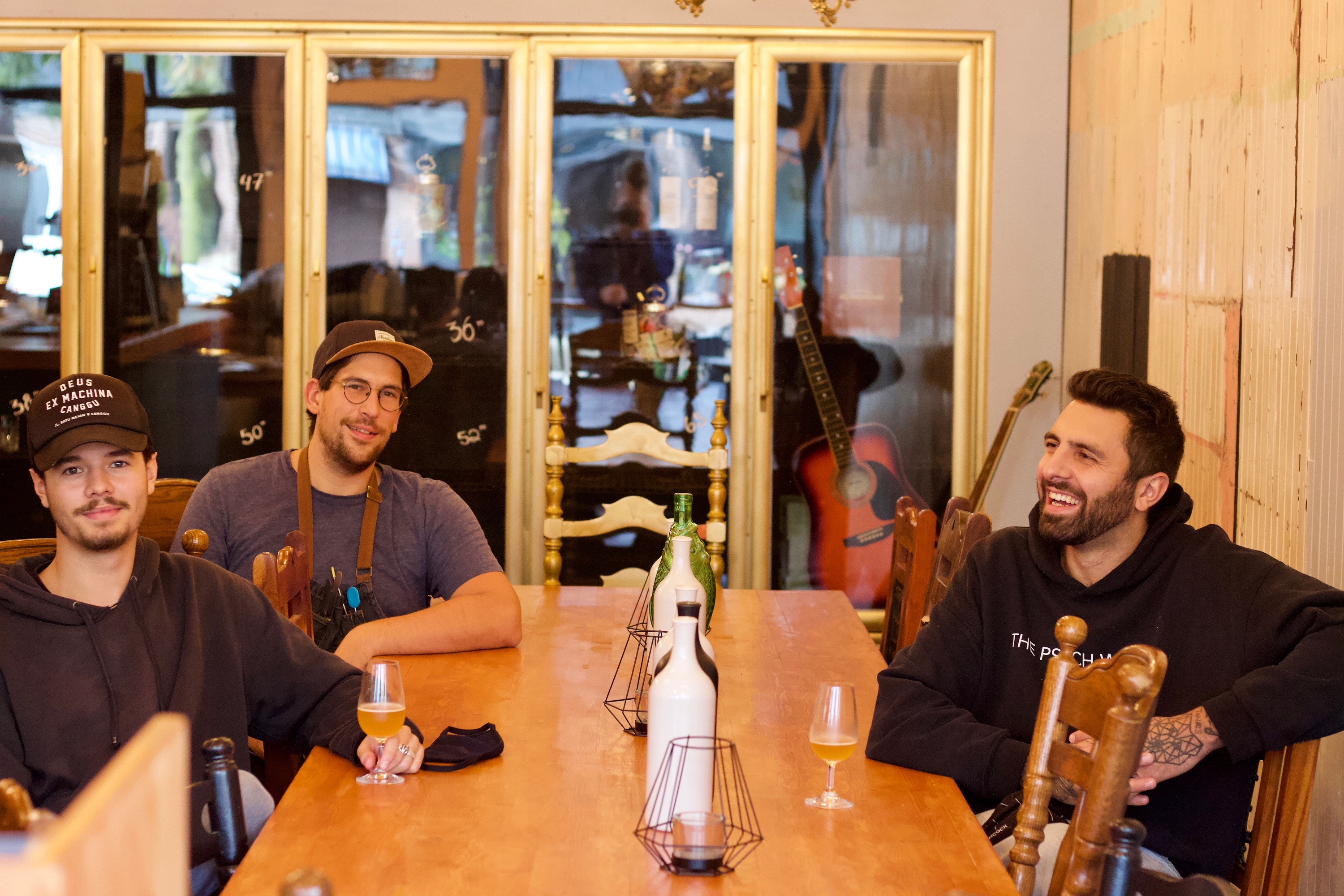 It's a project that co-owner Matthew Shefler has been dreaming about starting for years, having recently closed the chapter on his professional journey behind the bar of some of the city's more lauded restaurants, most notably Le Petit Mousso. While Shefler originally thought of opening up a gnocchi bar, something along the lines of an upscaled version of the Mile End's Drogheria Fine or Verdun's Bossa, he opted to go with something that would touch on his heritage.
Enter the panzerotti: It's Shefler's grandmother's recipe, where a small pocket of fermented dough that gets freshly kneaded every morning is filled with pulverized tomatoes and Pecorino, sealed shut and fried until crispy.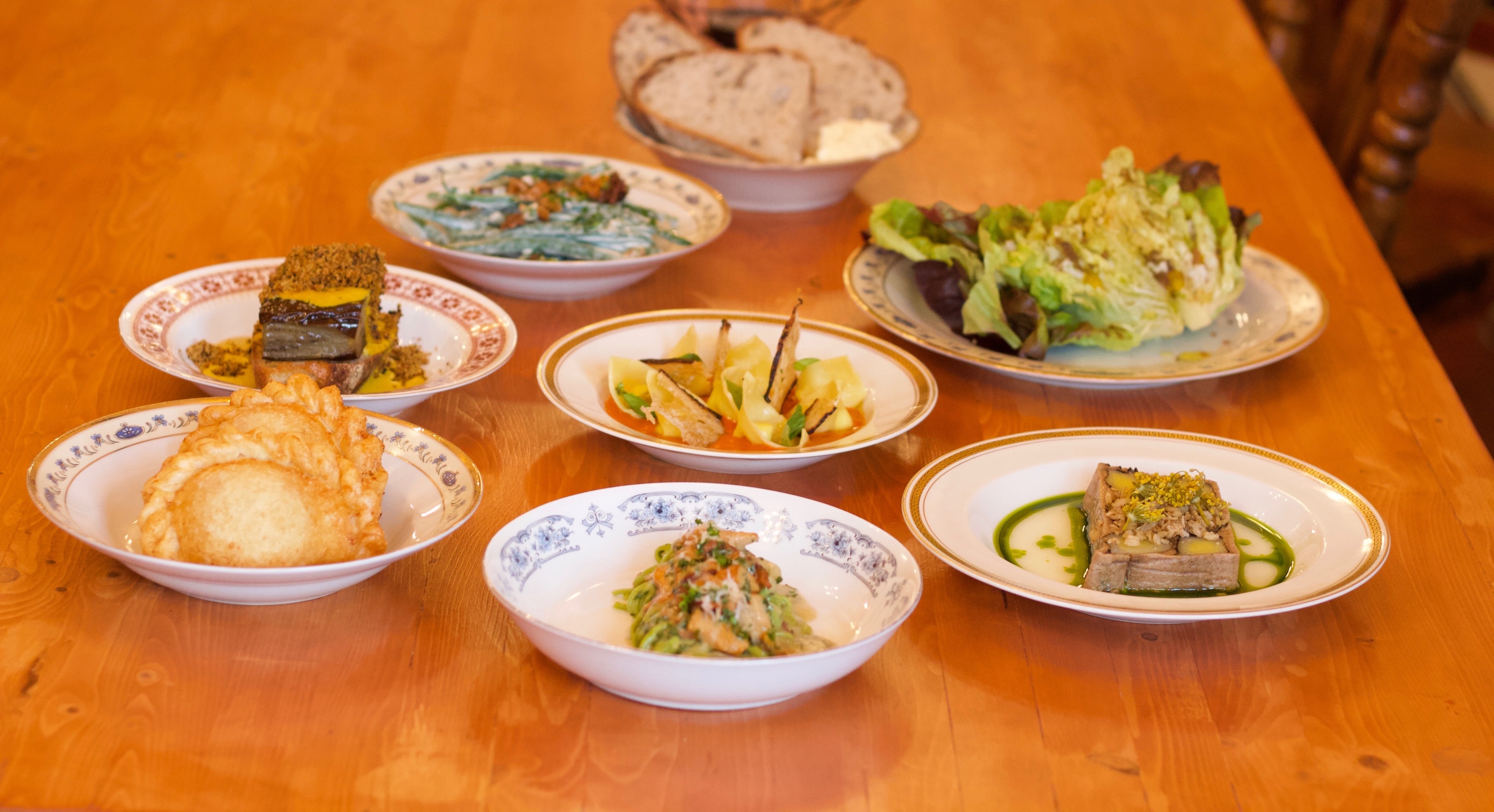 While panzerotti is found at the top of the menu, Knuckles is rounding it out with a full menu from chef Vincent Lévesque-Lepage (formerly of Hoogan & Beaufort), who's developed an evening menu consisting of small, vegetable-forward dishes. Their most recently posted menu features dishes like spaghetti alla chitarra (a thicker, egg-based variety) with chanterelle mushrooms and Parmesan, a ricotta-tomato cappelletti, and a leek and buckwheat terrine with a buttermilk-dill juice.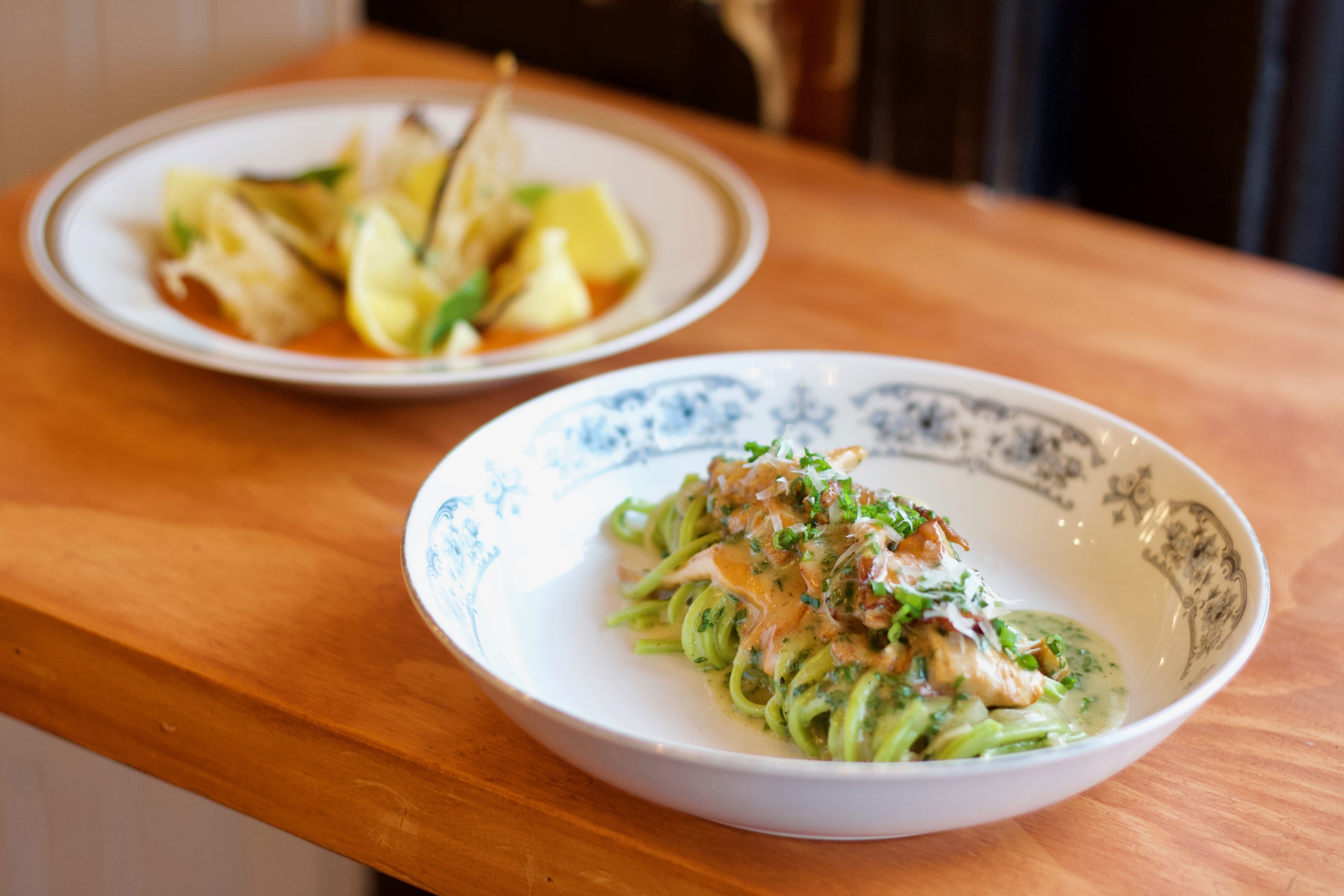 On the boozier side, Charles-Anthony Ross has been put in charge of cocktails and wines. Together, the team is also taking advantage of the dépanneur's beer fridge, offering customers a more wine shop-oriented experience than a wine bar, with customers being invited to enter the fridge to make their selection. If they' are more into coffee, Knuckles is sporting some barista skills as well.
For now, Knuckles plans to open in late mornings to offer coffee and panzerotti, his freshly baked sourdough bread, bombolone and other small delicacies, while dinners begin at 5pm. All dishes
Knuckles is currently open Thursday through Sunday from 12pm for panzerotti, salads and bread, then from 5pm onward for the full menu.
Most popular on Time Out
- One Montrealer visited all 443 ruelles vertes of the city, and these are his top 20 picks

- Canada is banning a lot of single-use plastics by the end of 2021

- Montreal to receive a new robotic café serving contactless coffee

- All-star pop-up Menu Extra returns with a new takeout project doing one amazing dish

- Serious pizza fans only: You need to try Montreal's newest pizzeria, Gentile Pizza Parlour