As fine dining restaurants across Montreal have had to readjust their approach to the circumstances around the pandemic—doing casual grab 'n' go menus, ready-to-cook dishes, fried chicken and sandwiches galore—there doesn't seem to be an end to their ingenuity. Enter Joe Beef, and among all of their dozens of plates for two that can be cooked from home, they've also come up with TV dinners for anyone stuck at home alone (or for groups looking to relive some good ol' fashioned 1950s dishes).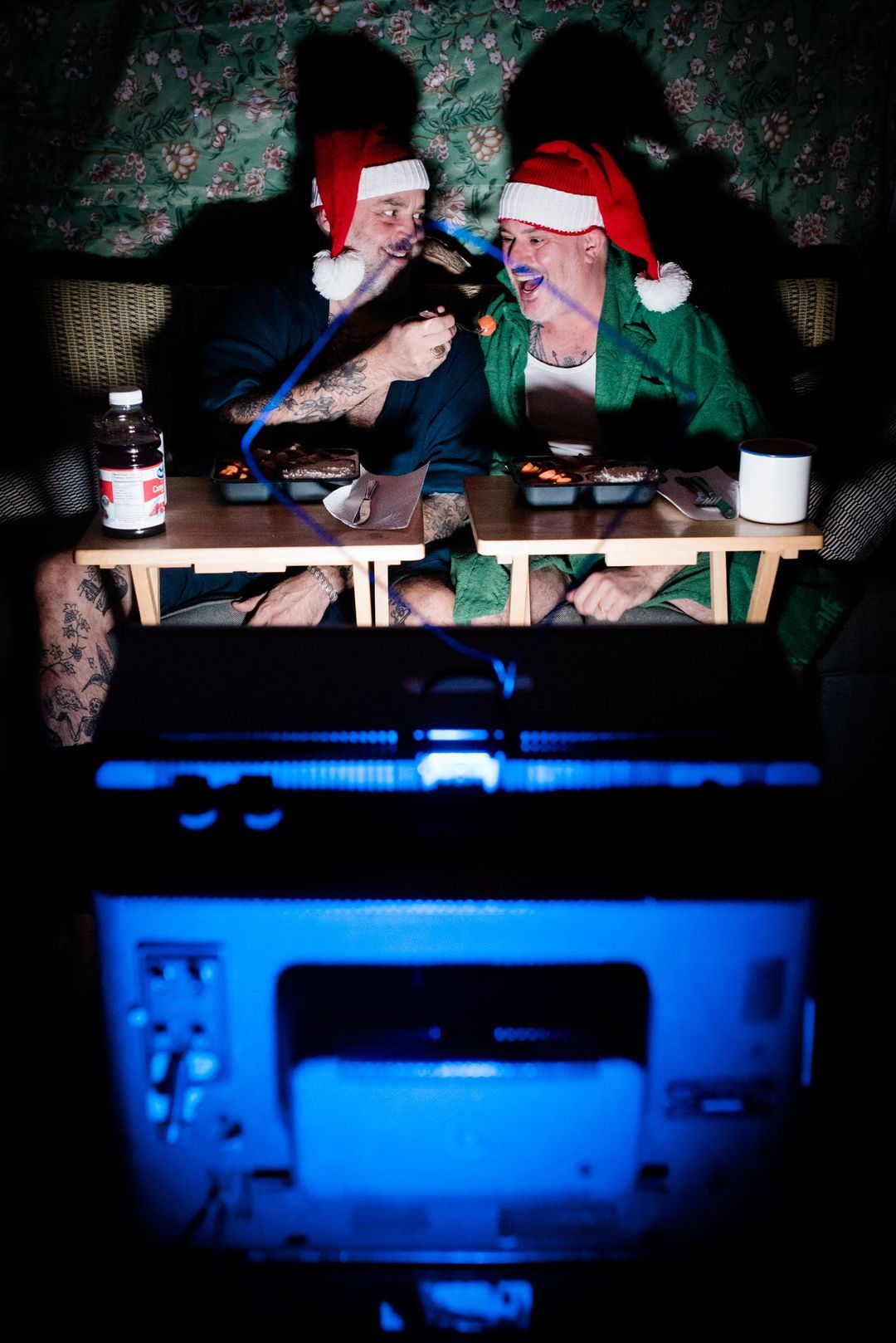 For $30, a single-person serving of blanquette de veau, a French veal ragout where to meat is cooked (but not browned) in stock, that's cooked in Marsala wine "with baby onions, celery root and mushrooms, cream sauce and winter truffle." It's coupled with rice pilaf and glazed Vichy carrots on the side. Not enough? The dish also comes with a slice of chocolate cake frosted with vanilla buttercream and a cherry on top.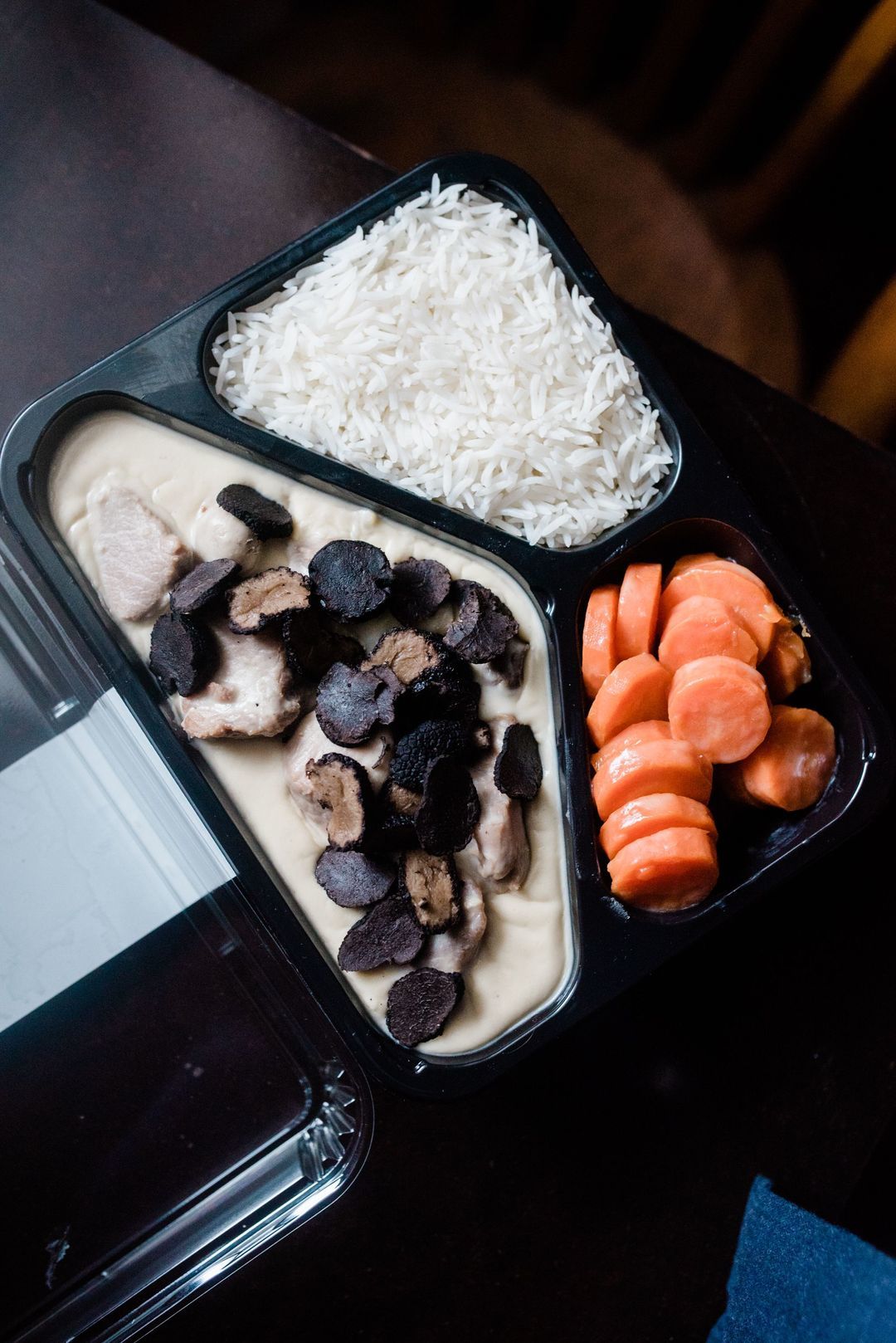 If you're getting tired of your usual shows and movies while you're eating? Dave Macmillan and Fred Morin have quietly come out with a video on YouTube that came out on December 4.
Enjoy eating as you watch them sit in some cozy digs holding taxidermy ducks and shooting the shit, not-so-discreetly reminding anyone watching to check out their website to order food, and doing a cooking demo where Dave Macmillan cooks Joe Beef's lobster spaghetti, "the bane of (his) existence" that they've been making since the restaurant first opened.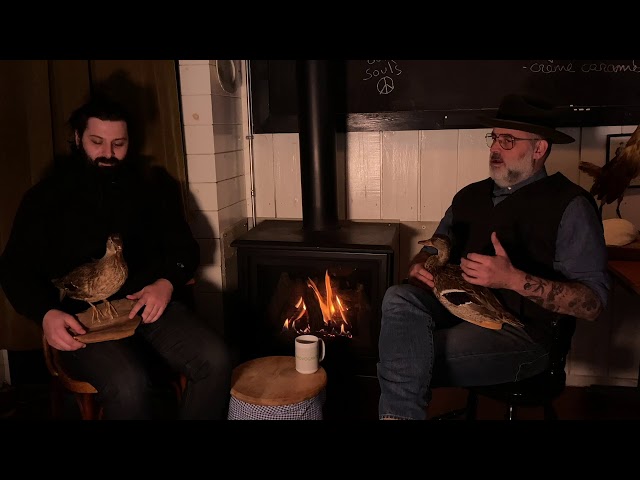 Enjoy that. We certainly did, especially when Fred Morin suddenly mentions watching a battle royale on Fortnite where "Baby Yoda was available as a pack and the Mandalorian would be available as a skin."
On a lighter note, it's worth noting that if you are in fact gathering with anyone for the holidays without breaking any laws and getting fined an amount that we'll bet no average Montrealer has in their bank account at any given time, check out Joe Beef's holiday meals and packs of fine wines that are available now.
The latest from Time Out Montréal
- The free and festive light-filled holiday pop-up Winter Gardens is now open in downtown Montreal

- COVID-19 vaccines could begin arriving in Canada next week pending approval: Trudeau

- Osheaga gives Montrealers some hope for the new year, announces its dates and headliners for 2021

- Marché Jean-Talon has become a Christmas market of dozens of mini chalets, and admission's free

- POP Montreal launches their local Puces POP gift guide today with over 50 vendors